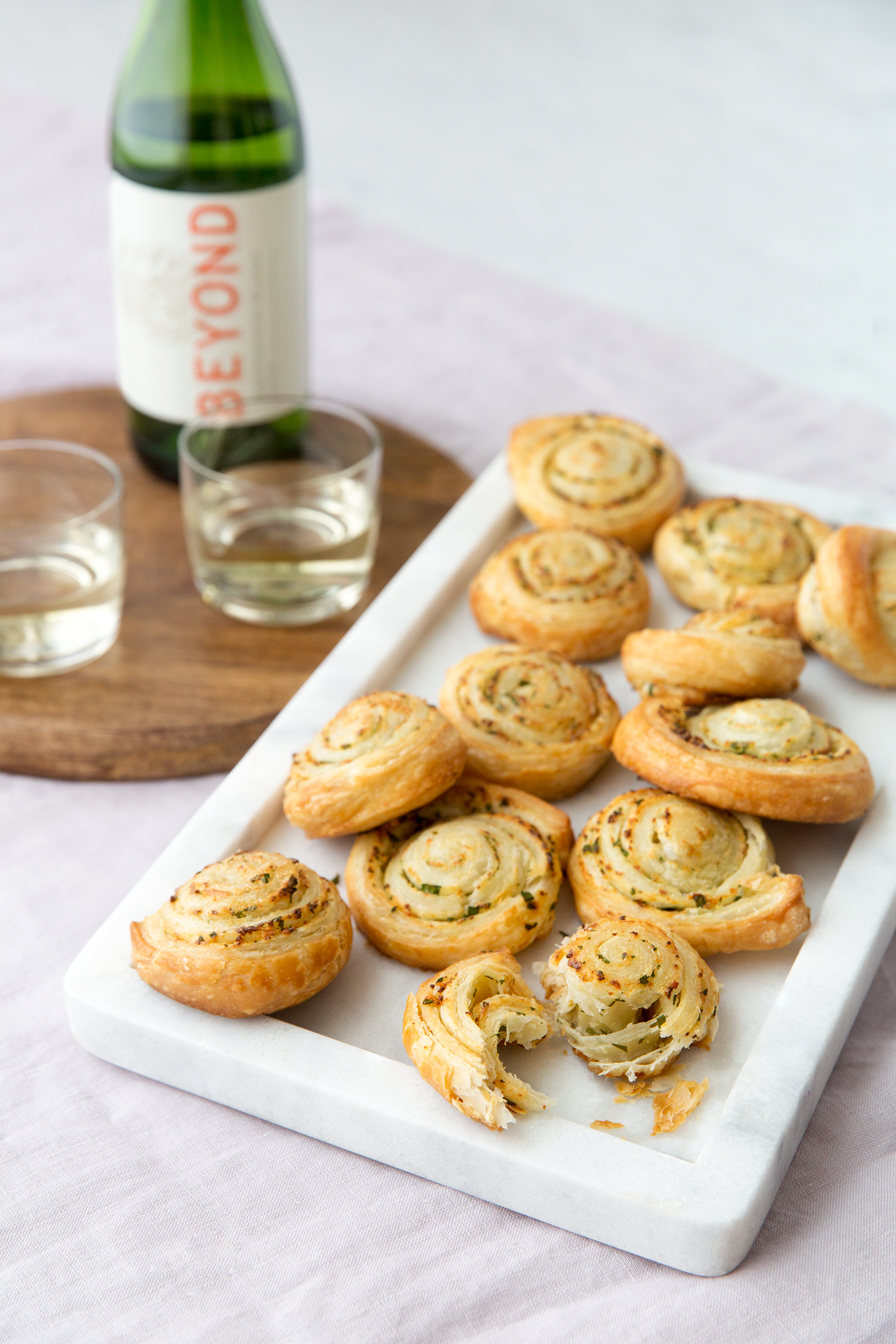 Where will you be during the hours preceding the 2019 Oscars this weekend? If your answer involves a couch, the red carpet, and some snacks, then you have come to the right place. These crowd-pleasing appetizers and snacks are here to power you through the best-dressed commentary all the way to best picture.
1. Flaky Garlic Bread Pinwheels
These fast and fancy apps are basically garlic bread rolled up in pinwheel form with buttery, flaky puff pastry from the freezer section.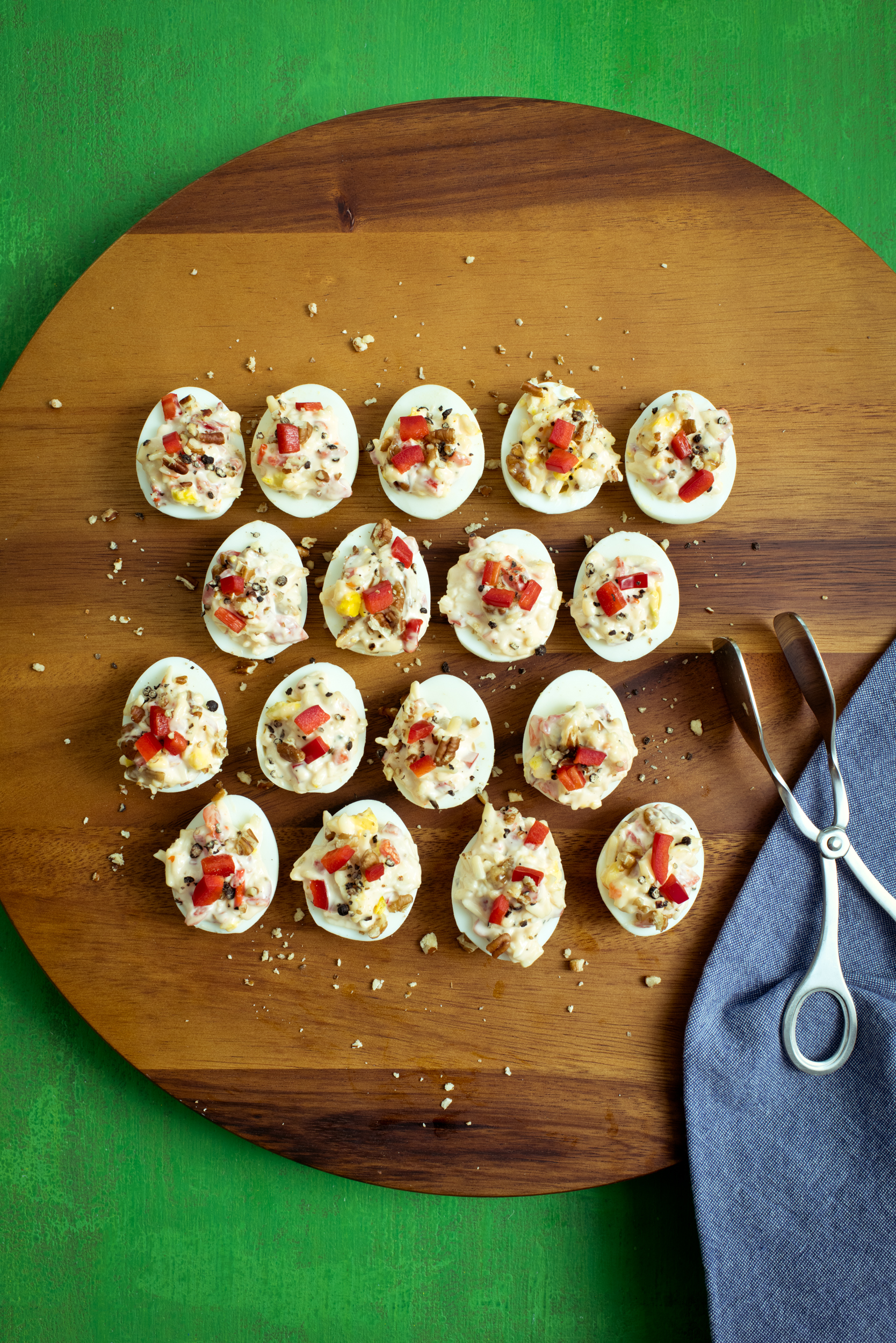 2. Pimento Cheese Deviled Eggs with Toasted Pecans
Elevating deviled eggs with pimento cheese and pecans is a bold and brilliant move — just the kind of upgrade you want when watching the Oscars. Rich egg yolks are folded into mayo, shredded sharp cheddar cheese, chopped red pepper, and finished with just a splash of hot sauce. The filling is stuffed back into the eggs and topped with a final scatter of pecans.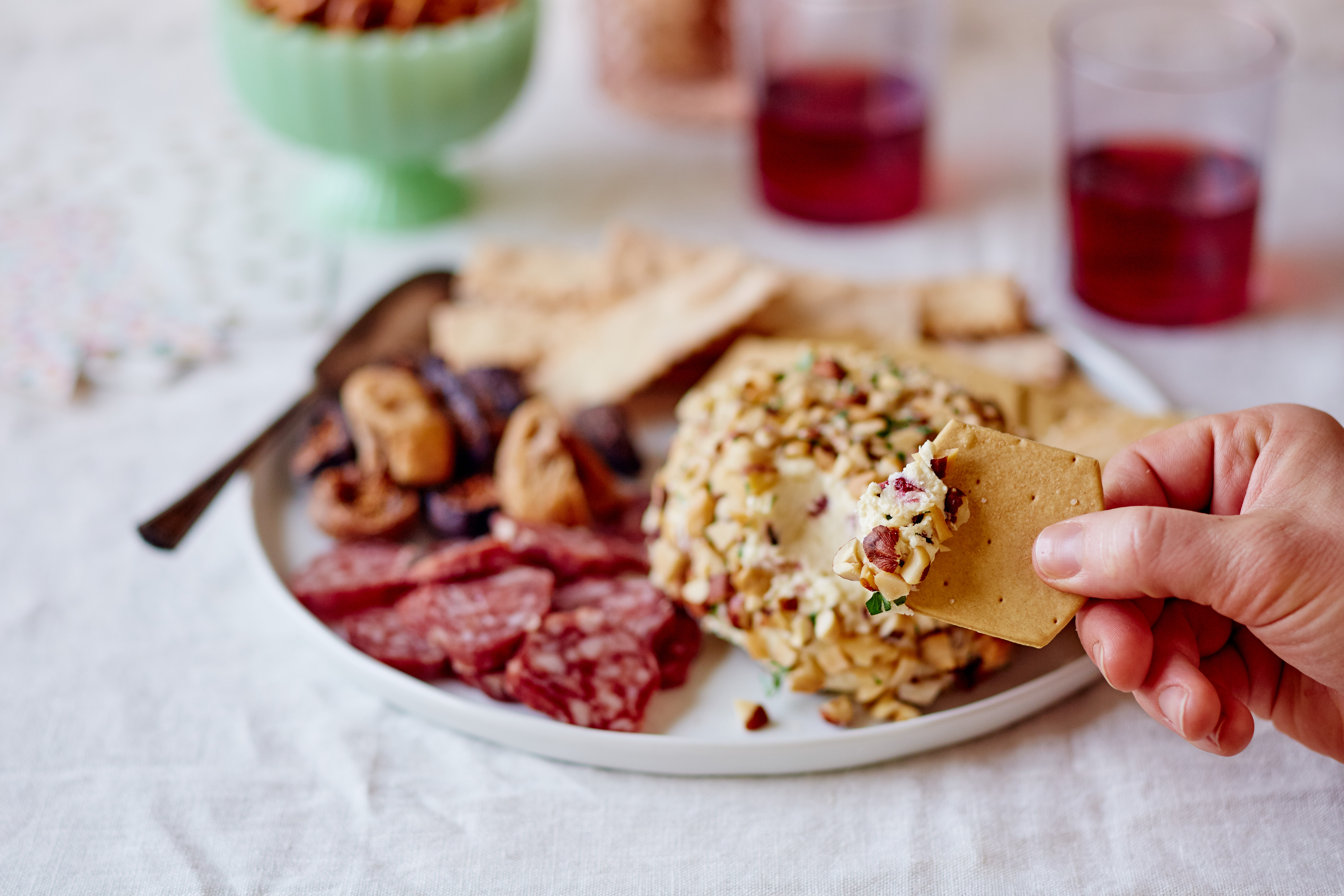 3. How To Make a Cheese Ball
Old-school cheese balls are making a comeback, and for good reason. Mild cream cheese is amped up with the addition of sharper cheeses, Worcestershire sauce, mustard, and herbs and then rolled in crunchy things like nuts, bacon, or crushed crackers. Serve it with celery and carrot sticks — or your favorite buttery crackers.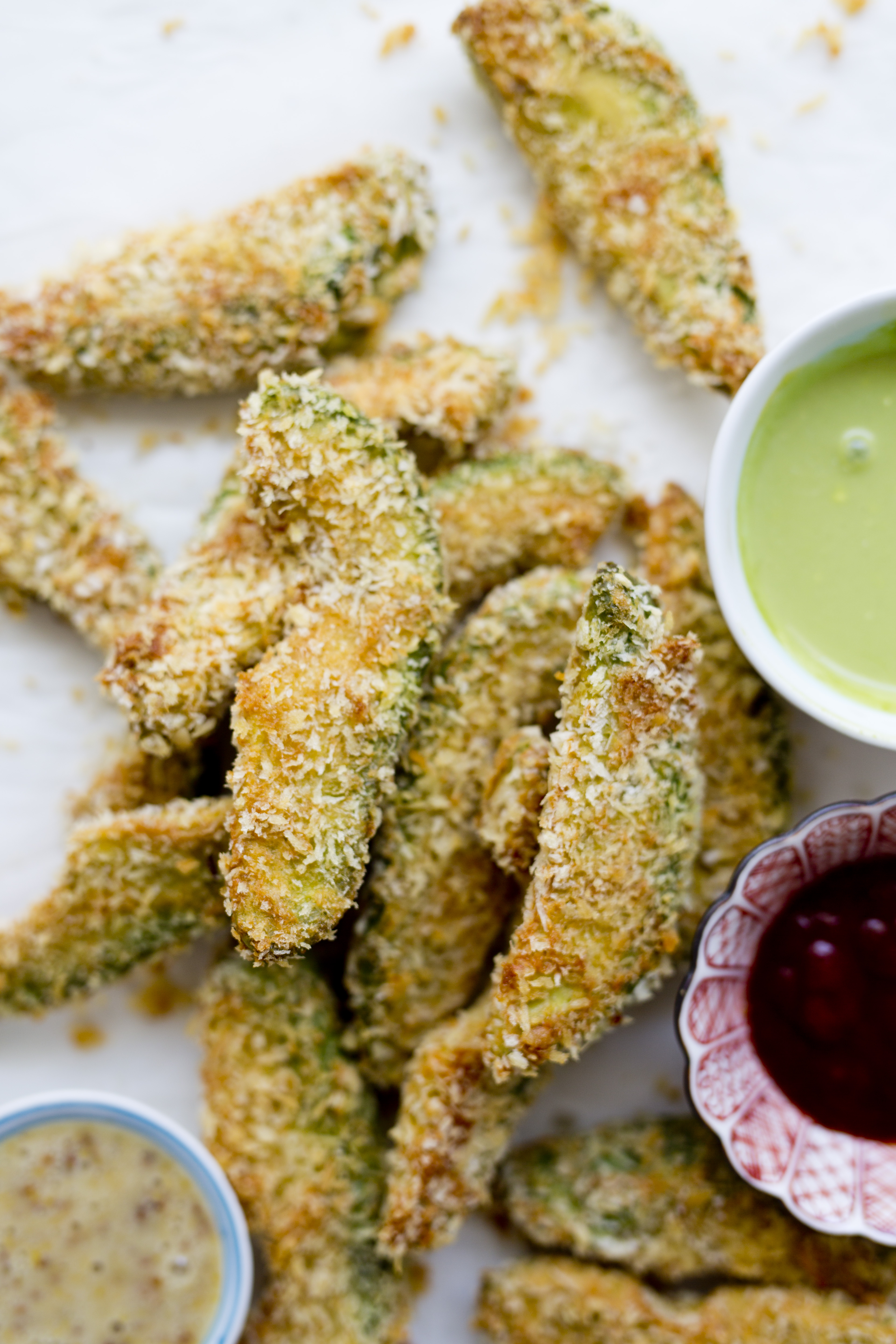 4. How To Make Crispy Baked Avocado Fries
These crispy-on-the-outside, rich-and-creamy-on-the-inside fries could almost go in the healthy category — they're baked in the oven and made with good-for-you avocado. But at the same time, there's something quite decadent about them that puts them squarely into the dressed-up snacks camp.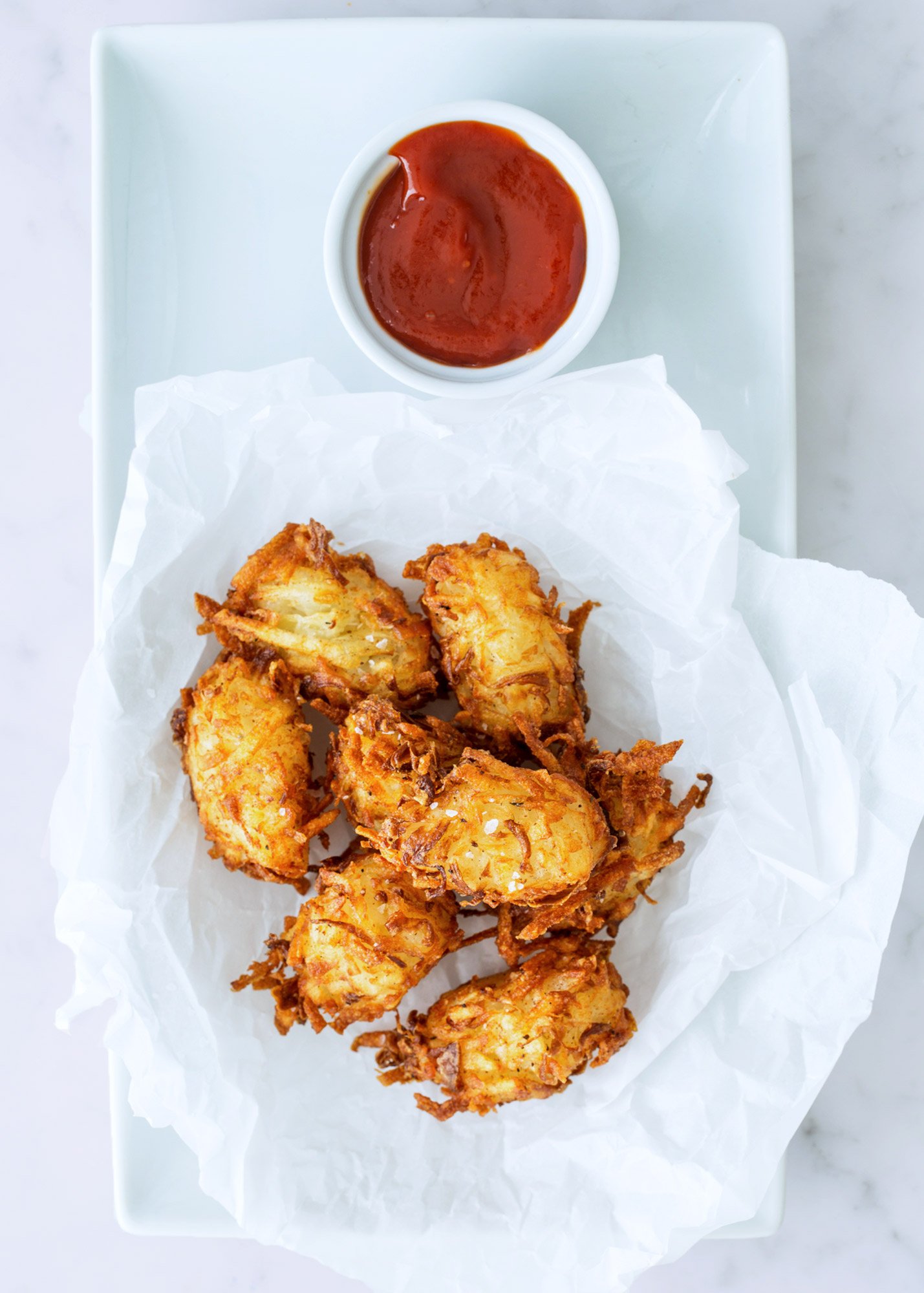 5. Kraut-Tots
What more could you ask for on Oscars night than the beyond-your-wildest-dreams mash-up of shredded potatoes and sauerkraut, deep-fried to golden-crispy perfection? These cute little tots are meant to serve two, but we know that "serves two" really means "serves one," right?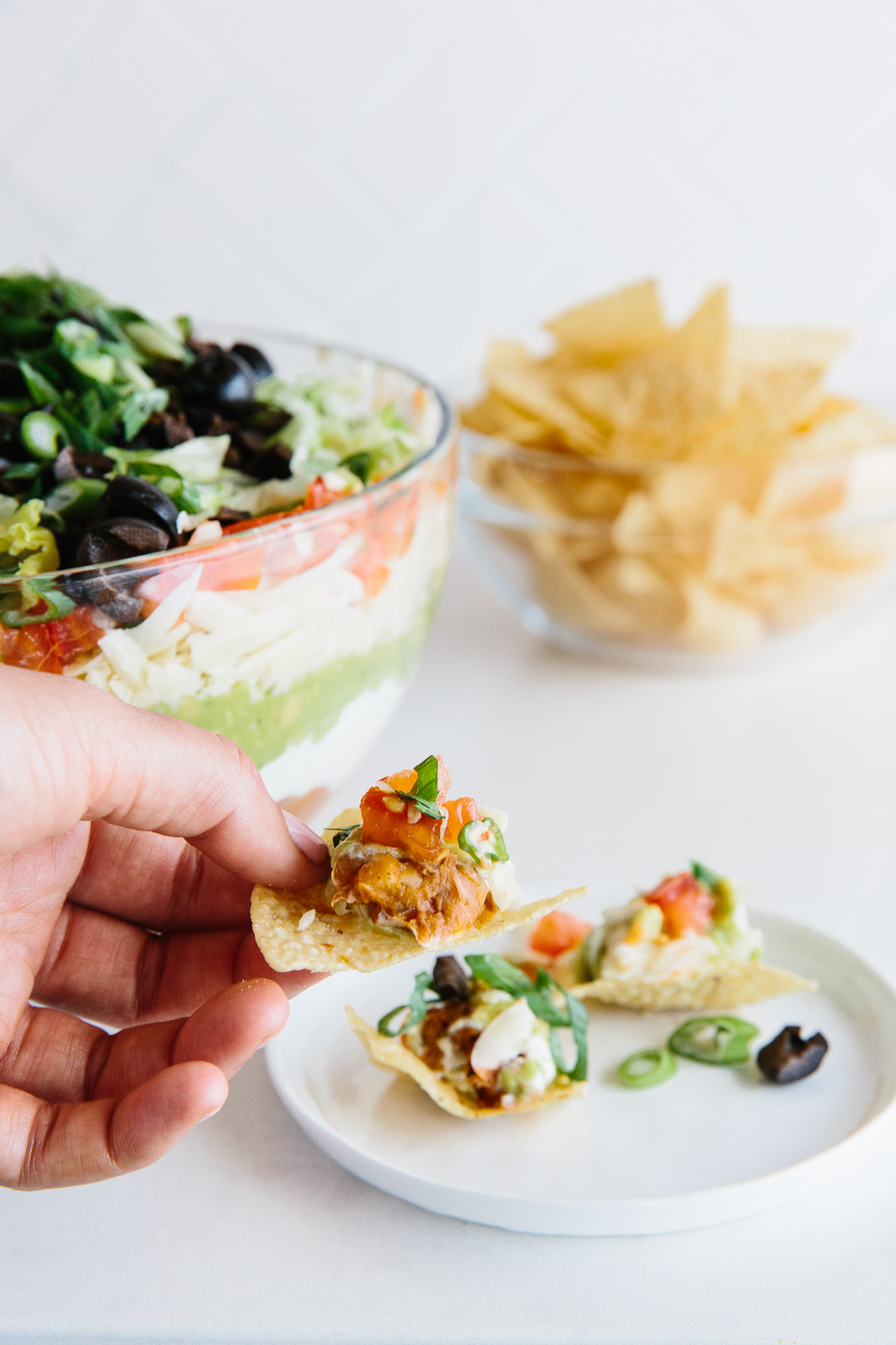 6. How To Make Classic 7-Layer Taco Dip
Taco dip may seem more Super Bowl Sunday than red carpet, but we're including it here to inject a nice, down-home dose of reality into the evening. Besides, we like to think bringing together layers of refried beans, shredded cheddar, and sour cream is award-worthy as well.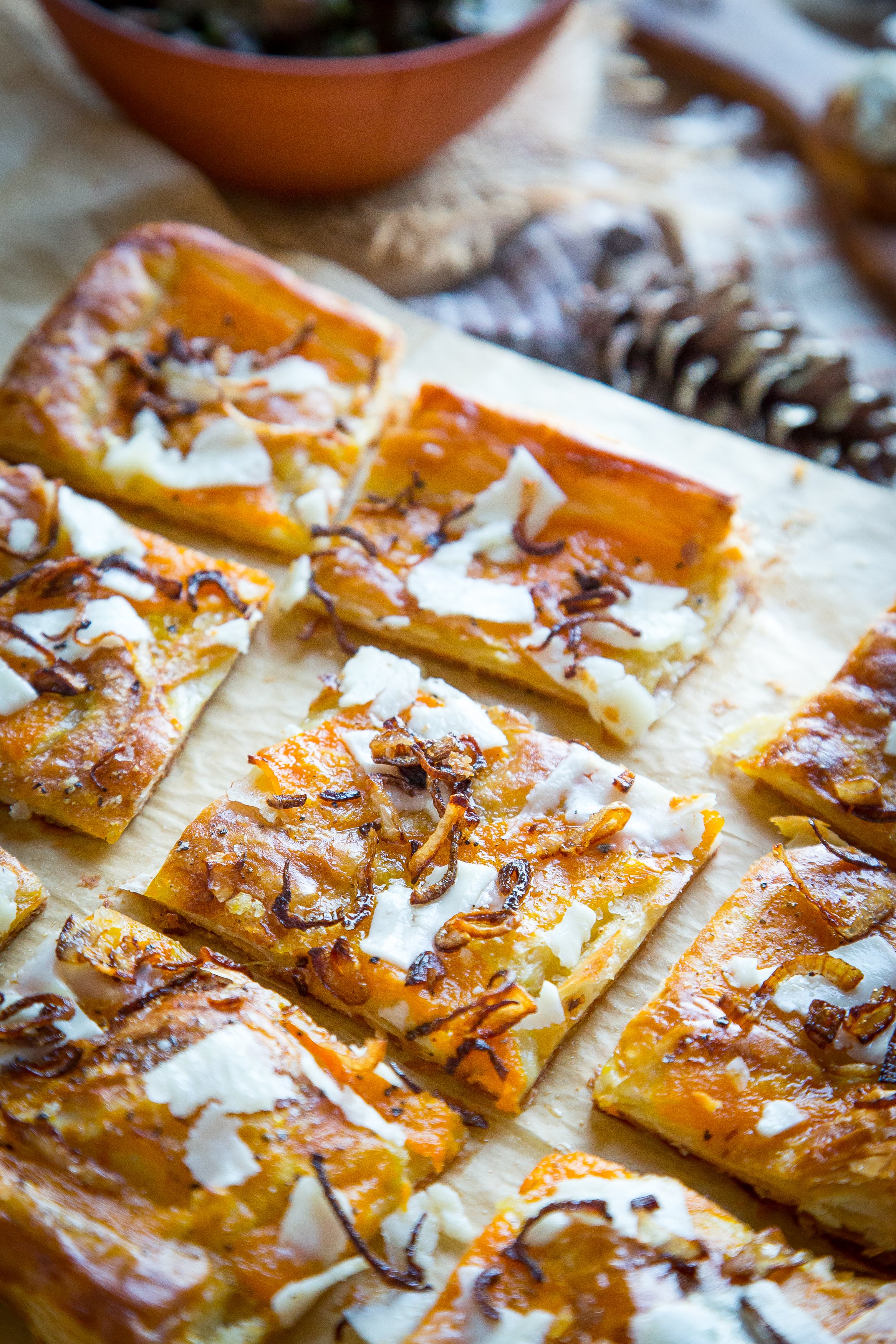 7. Butternut Squash and Pecorino Tart with Crispy Shallots
Because the base is made with packaged puff pastry, this classy tart only looks difficult and expensive. The butternut squash, usually a difficult vegetable to peel and cut up, is simply and swiftly sliced into fine ribbons using a peeler. So much beauty for so little effort!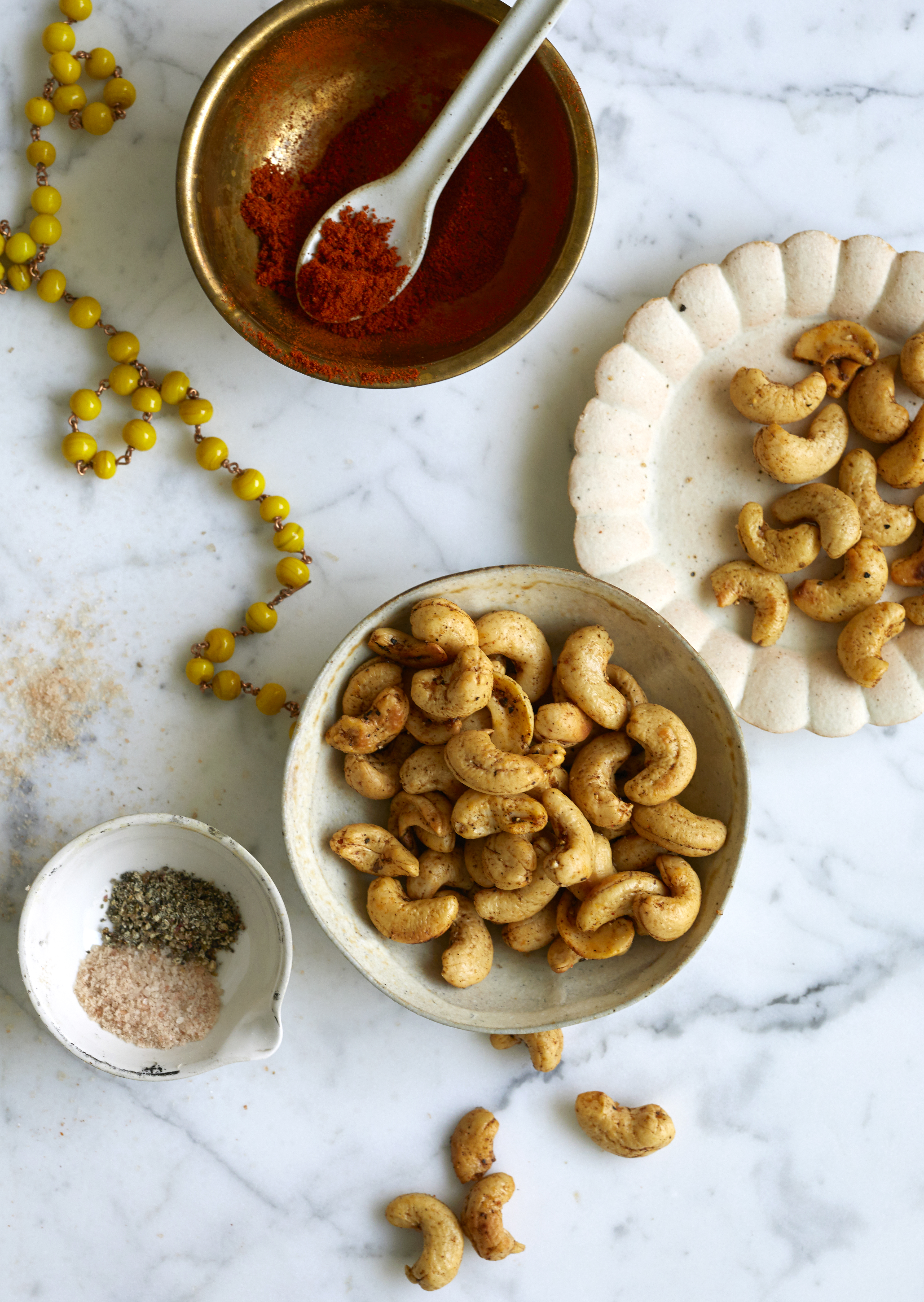 8. Black Salt-and-Pepper Roasted Cashews
Nuts are a wholesome snack, but they can get a little boring and repetitive. Not so with these lively cashews! An intriguing mix of various peppers and salts make these little morsels a wild mix of fruity, sharp, umami, spicy, and just plain irresistible.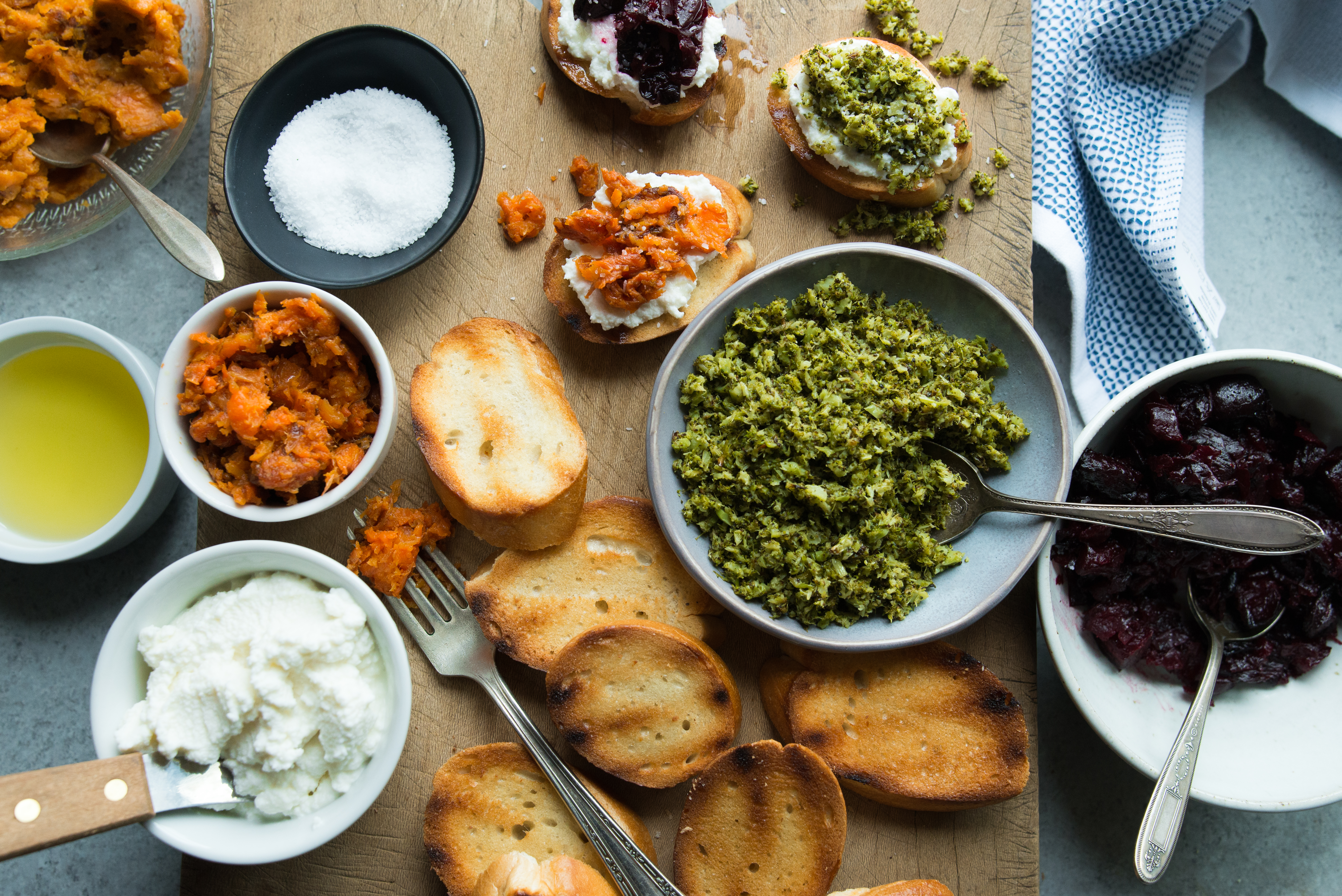 9. The Best Appetizer Ever: A Formula
This lovely appetizer features roasted vegetables, so it has a nice, nutritious starting point. Gluten-free people can switch out the croutons for your usual bread substitute and Hali offers some non-dairy solutions for the ricotta cheese if that's important. Assemble it all together and enjoy!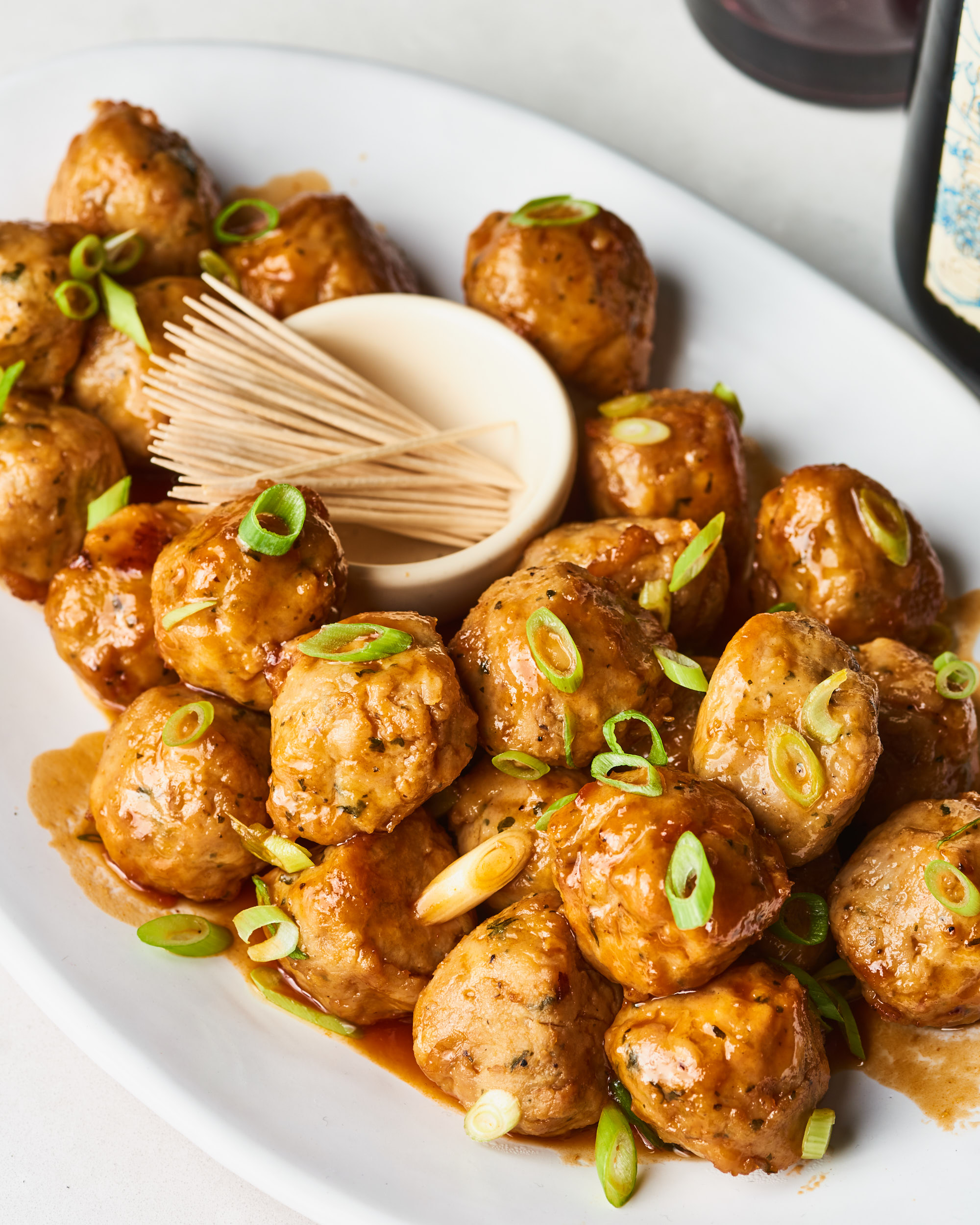 10. 5-Ingredient Slow Cooker Honey-Garlic Meatballs
Toss everything in the slow cooker and in just over an hour you've got a winning app with a full-flavored sticky sauce. Add the meatballs to a platter or serve them up straight from the slow cooker.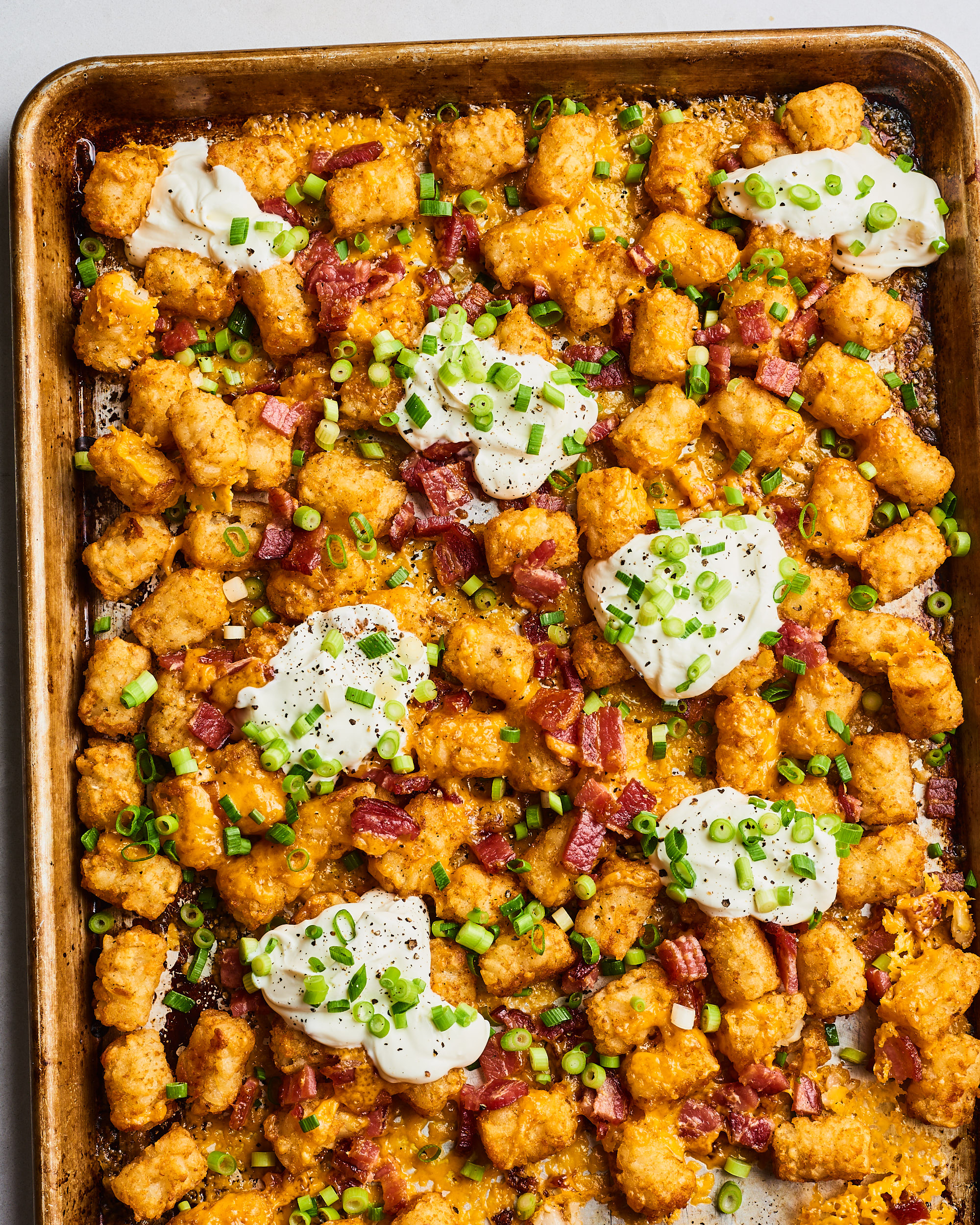 11. 5-Ingredient Loaded Totchos
Now's the time to give that bag of tater tots in your freezer the red carpet treatment. Bake them like a tray of nachos, then dress them up like a loaded baked potato, with plenty of sharp cheddar, crumbles of salty bacon, and generous dollops of sour cream.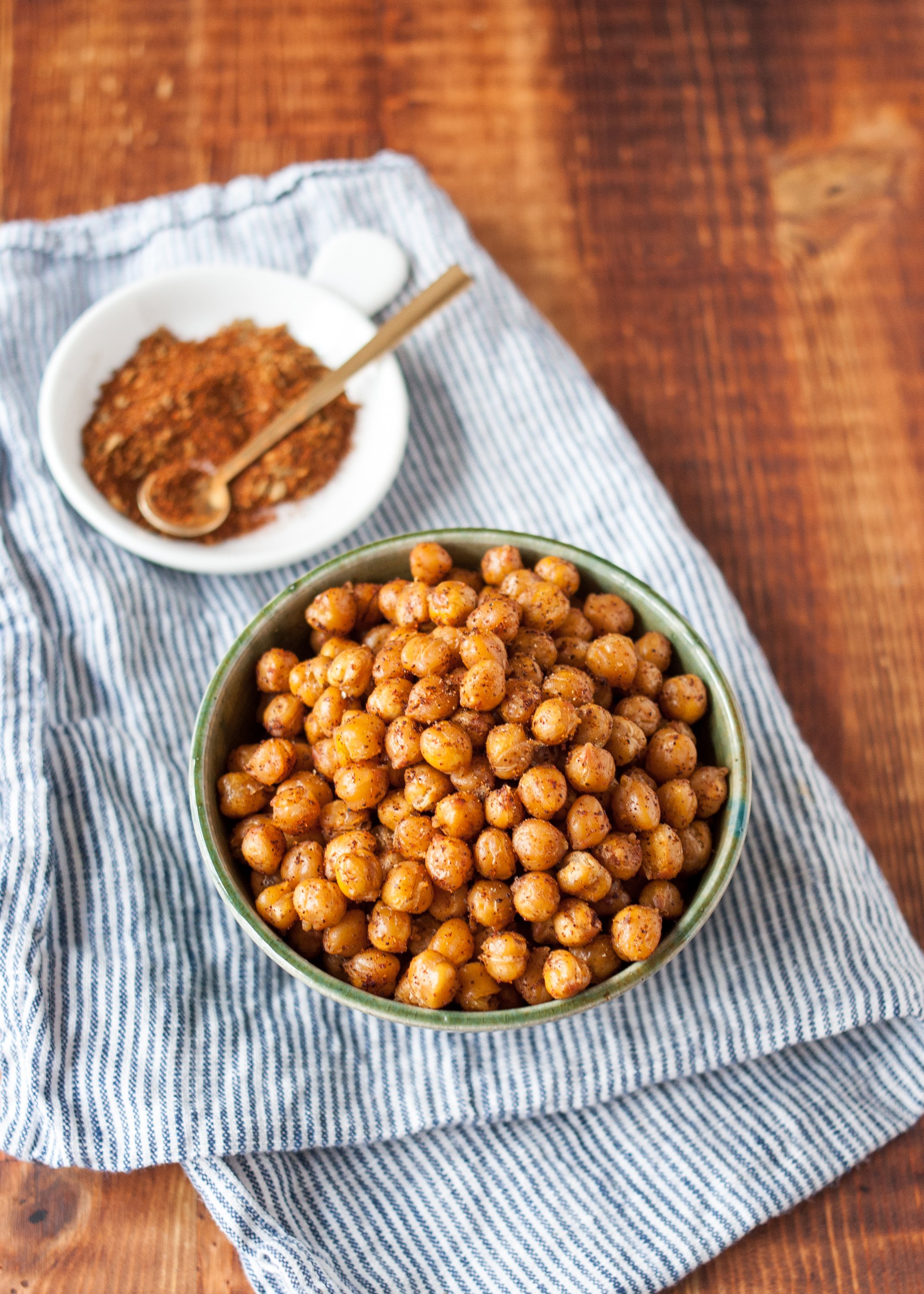 12. How To Make Crispy Roasted Chickpeas in the Oven
Is there anything the chickpea cannot do? We think very little. In this case, it soaks up all sorts of succulent flavors and spice while crisping up in just a wee bit of oil in a very hot oven. Chickpea magic! And perfect for when you want a little spicy crunch.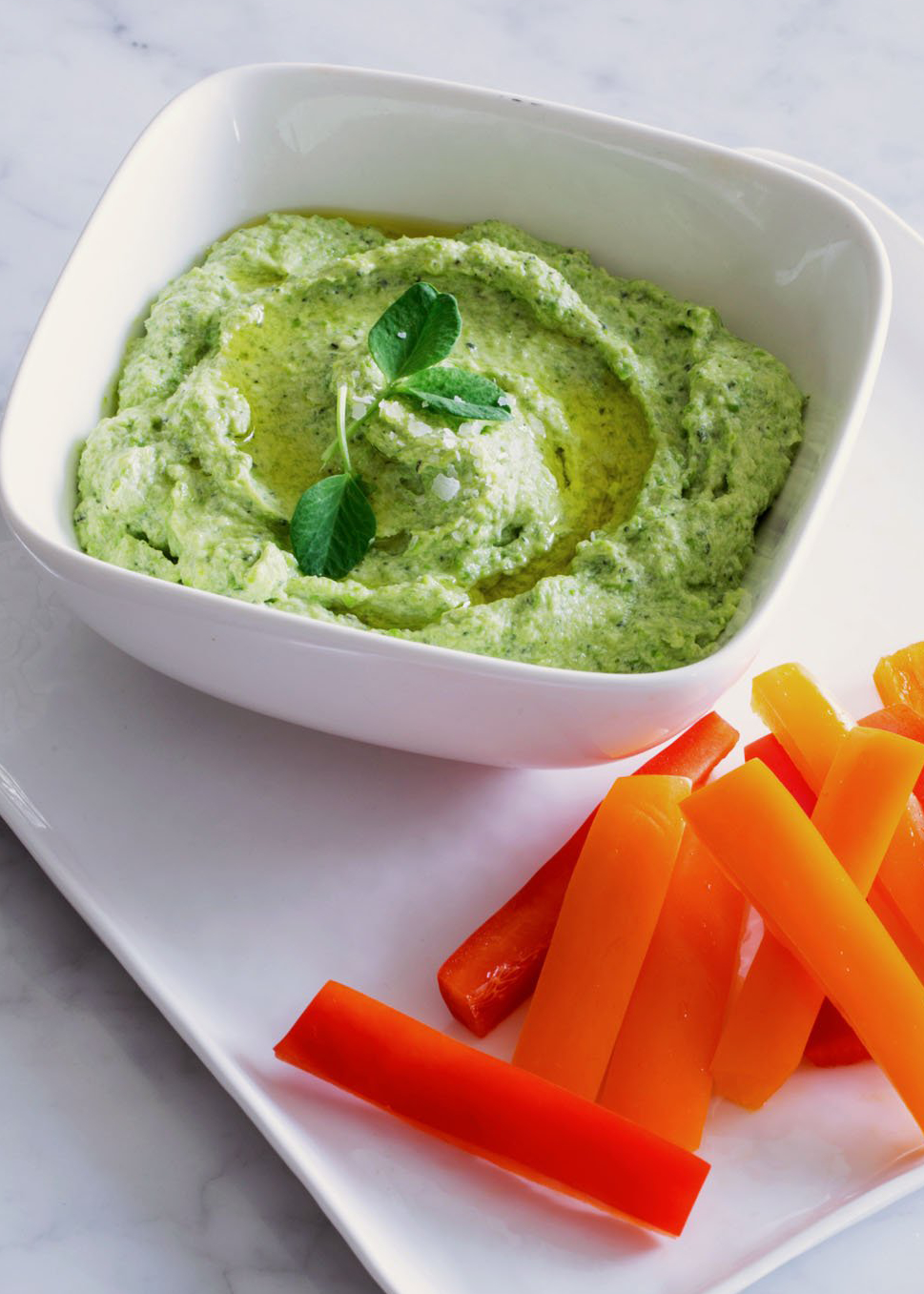 13. Minty Sweet Pea and Mascarpone Dip
Okay, so mascarpone is pretty rich, but most of this dip is puréed peas, plus some mint, lemon, and garlic, so the balance tips towards austerity rather than decadence. Besides, this is obviously a crudité-style dip, so you'll be consuming lots of carrot and celery sticks in the process, which always evens things out in the end.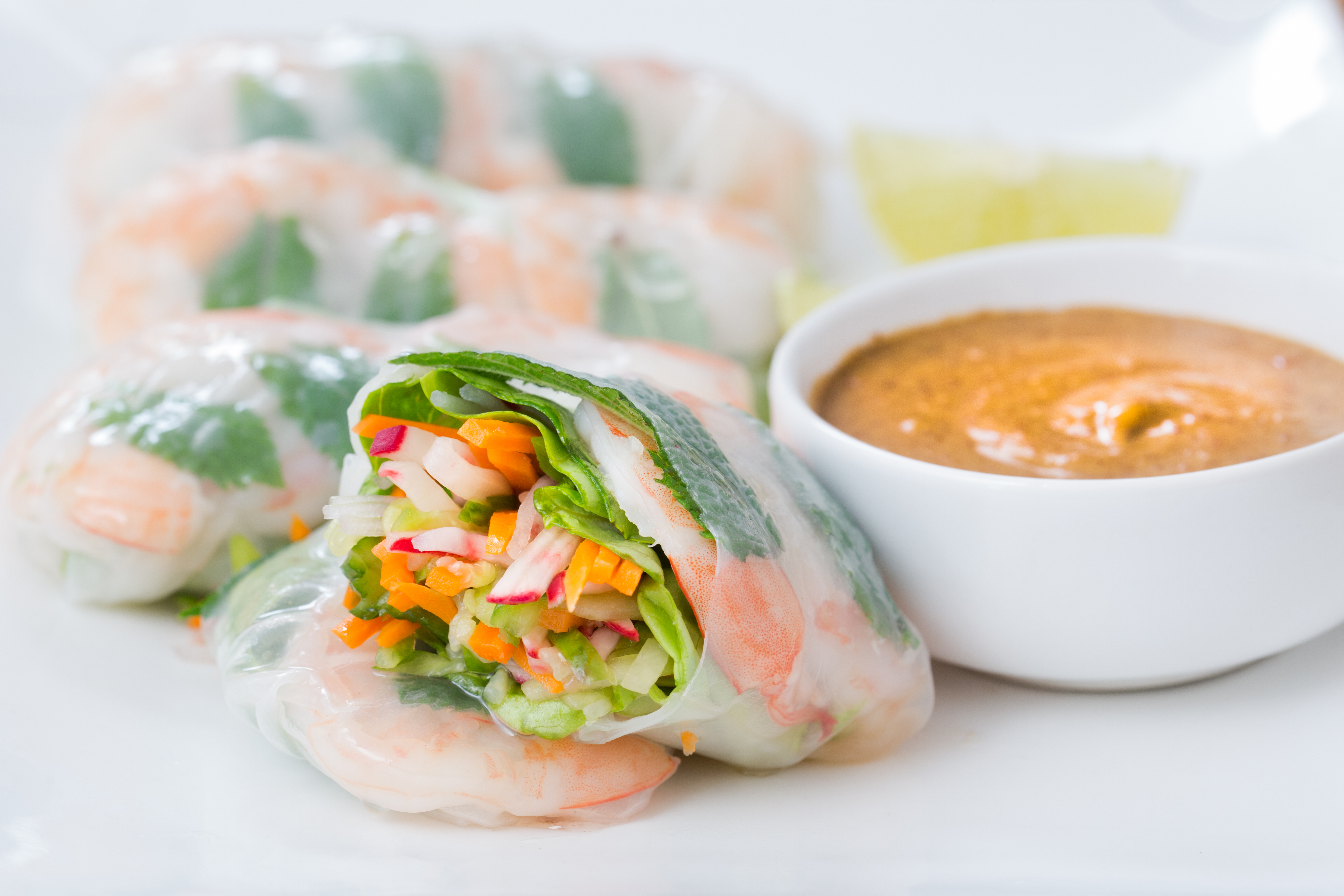 14. How To Make Summer Rolls
Ignore the name — these light and delicious rolls can be made year-round. They're basically a salad in a wrapper and their beautiful presentation is perfect for Oscars night. Invite some friends over early to roll them up and have a red-carpet contest for the prettiest one!
Source: Read Full Article