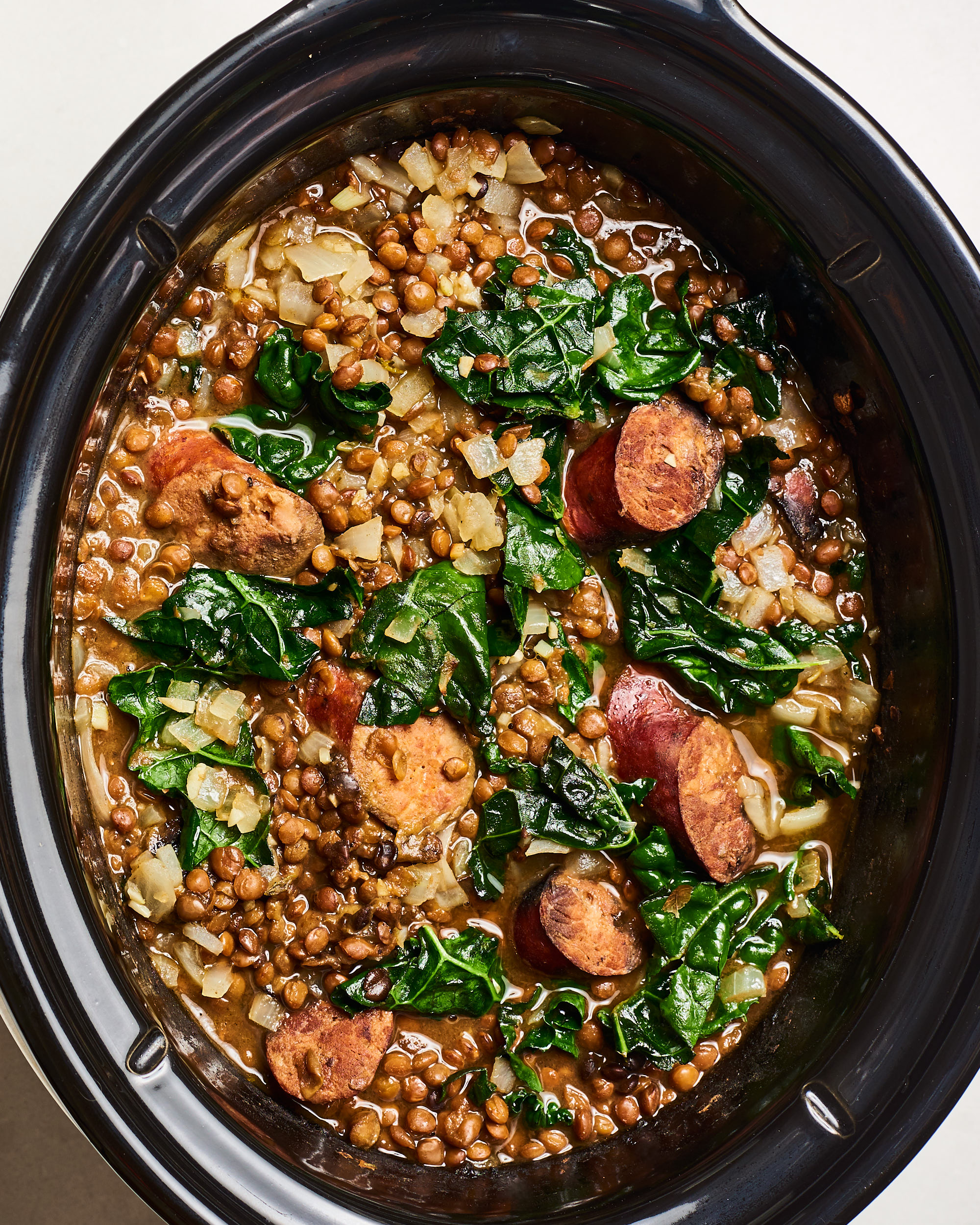 We know you'll fall in love with how easy it is to pull off this hearty, protein-packed dinner. But what will really win you over is its savory, smoky flavor, which leaves just the faintest hint of spice on your tongue. It's inspired by sausage and white bean soup, but we gave it a Southern twist by adding a pack of Andouille chicken sausage. Best of all, there's next to no prep work needed, meaning your slow cooker does all the heavy lifting to bring dinner to the table.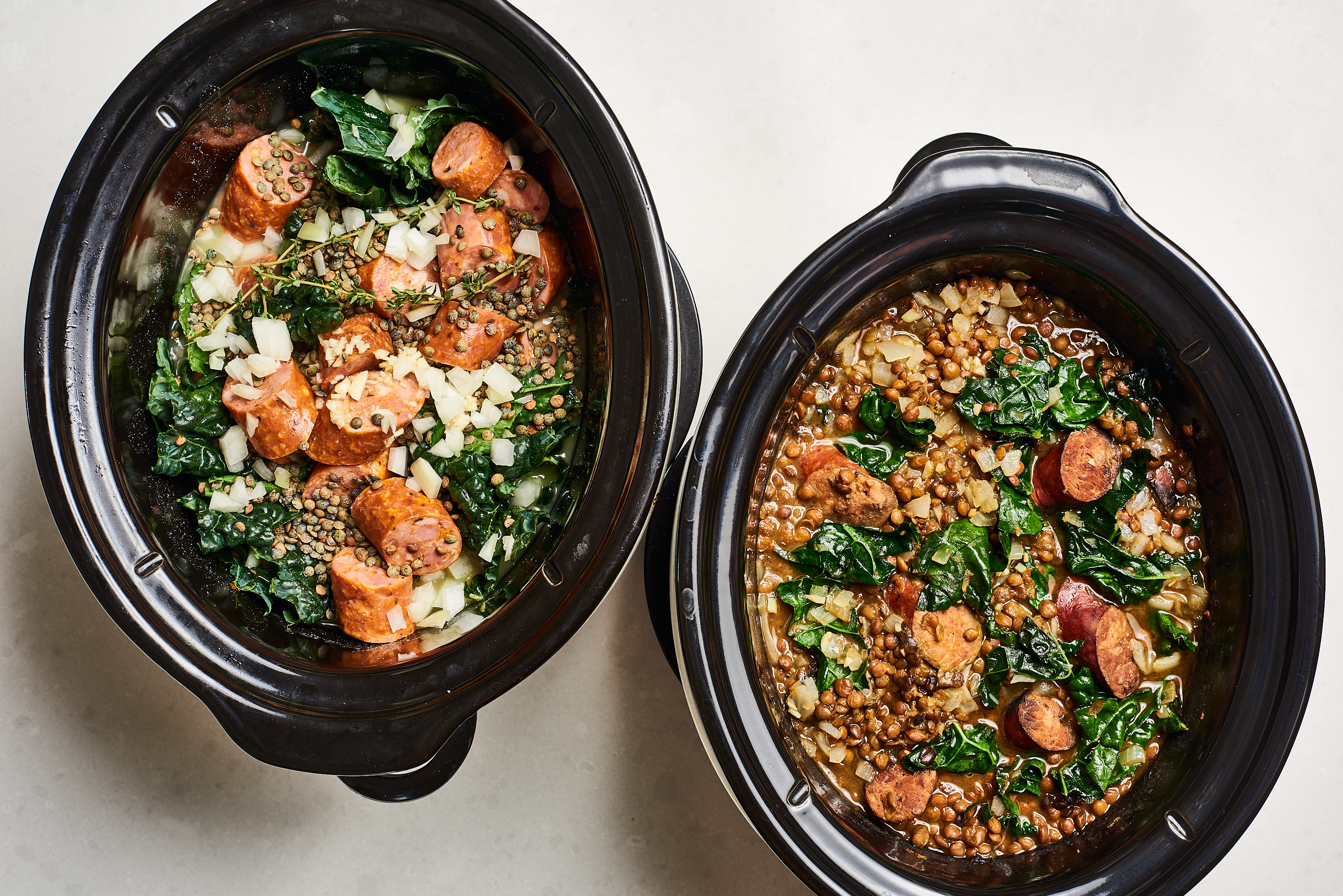 Why Chicken Sausage Is a Drop-Dinner Hero
The beauty of chicken sausage is that it's already cooked, so there's no need to brown the meat on the stovetop first. Sliced into chunks, the sausage holds its shape throughout the all-day cook, and infuses its flavor into the stew. The recipe calls for andouille-style sausage, which adds warm, smoky spices and a hint of heat to the stew, but any variety of chicken sausage will work.
French Lentils Are the Best Choice for All-Day Cooking
When it comes to making stew that simmers all day in the slow cooker, French lentils deliver far better results than other varieties of lentils such as green, brown, or red. That's because small, dark-colored French lentils, which are a type of green lentil, hold their shape remarkably well, meaning they won't get mushy.
Read more: What's So Special About French Lentils?
Sausage and Lentil Soup
Ingredients
2

cups

dried French lentils, also known as du Puy

12

ounces

cooked andouille-style chicken sausage, such as Aidells, cut into 1-inch pieces

3

cups

chopped kale leaves

1

medium onion, diced

2

cloves

garlic, minced

6

cups

low-sodium chicken broth

2

sprigs

fresh thyme

2

teaspoons

kosher salt

1/2

teaspoon

freshly ground black pepper
Instructions
Place all the ingredients in a 6-quart or larger slow cooker and stir to combine. Cover and cook on the LOW setting until the lentils are tender, about 8 hours.
Recipe Notes
Storage: Store leftovers in a covered container in the refrigerator for up to 4 days.
Source: Read Full Article