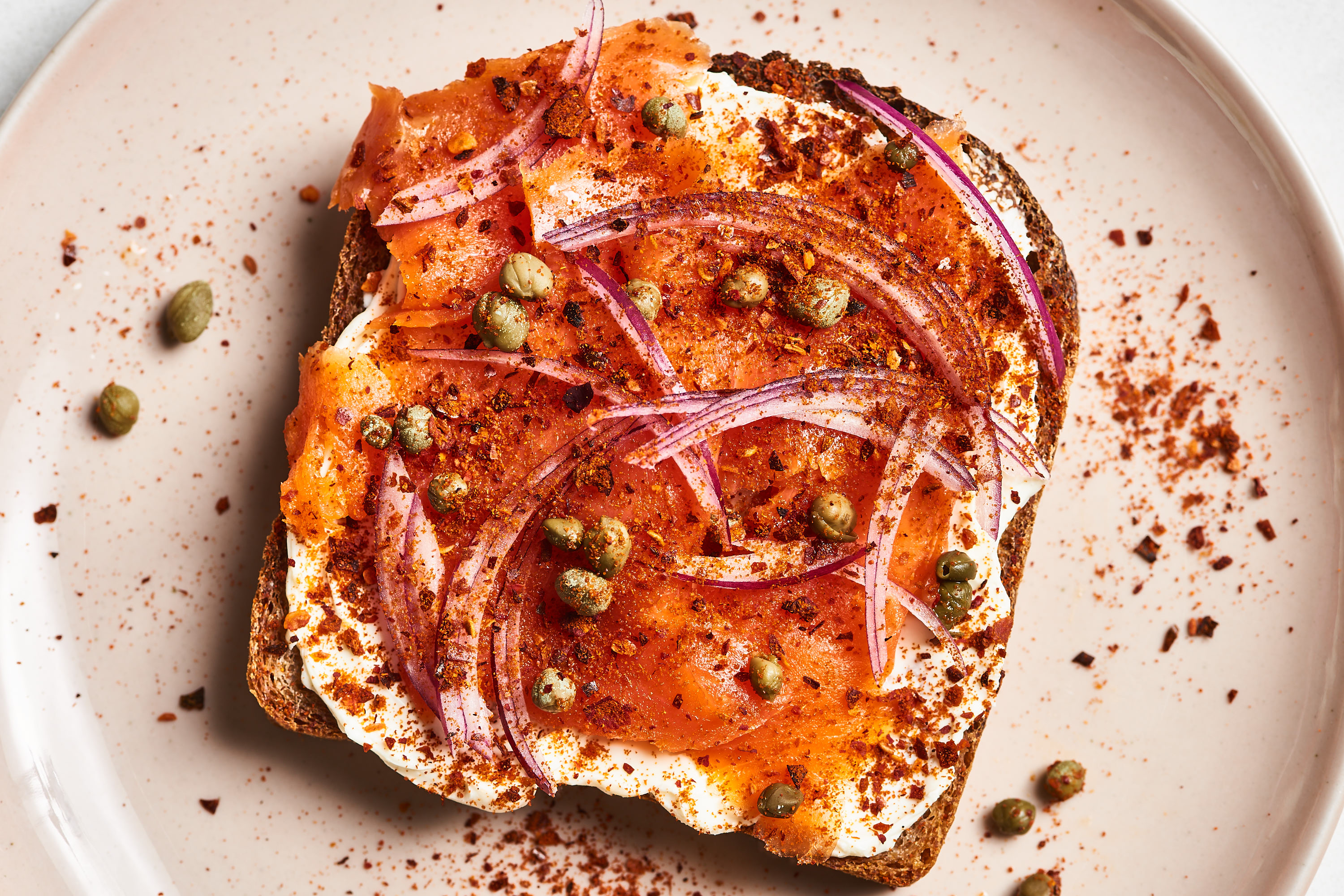 There are countless ingredients clamoring for space in your kitchen. Taste Makers are the ones that actually make a dish amazing. Each month, we're exploring one ingredient that has earned its place in our small kitchens and will make even simple food taste spectacular.
While some people spend too much time in department stores browsing shoes or makeup, I get lost in Kalustyan's. It's a speciality food store, and it was my sanctuary when I lived in New York City. It's filled to the brim with culinary wonders, primarily Indian and Middle Eastern, that usually resulted in me spending hours and hours gleefully reading labels and turning around bottles.
Since I moved to North Carolina, my solo Kalustyan's rendezvouses have been one of the things I miss the most. So when I visited NYC again this past spring, I specifically carved out a few hours mid-afternoon to reunite with my long-lost shop. Among the shelves, the prettiest bottle caught my eye and I knew at that moment I had to have it — I actually didn't even care at first what was inside. What's inside, though, is … magical. It's a spice blend I haven't been able to get enough of since I carted it home, and it's one of my best impulse buys in years.
Rosey Harissa Is the Fancy Spice Blend You Need and Deserve
The Rosey Harissa spice blend is made by NYShuk, a small, husband-and-wife-owned brand. In the blend you'll find sun-dried mild chili peppers, paprika, rose petals, and garlic, plus a few other secret spices. It was the pretty pink painted label that caught my eye at first (all of their spices and condiments are blessed with striking packaging), followed by its name, and I picked it up out of intrigue. I've long been a fan of harissa paste to add heat to dishes, but I had never cooked with the dry spice blend version of it, let alone one whose ingredient list incorporated, among other things, rose petals.
What's the Difference Between Harissa Paste and Dry Harissa?
If you're familiar with harissa at all, you're most likely familiar with the paste. Like the paste, dry harissa is a made of chili peppers, garlic, and other spices such as paprika, cumin, and coriander. Dry harissa, however, doesn't contain oil to make it paste-like. That means dry harissa can be sprinkled on dishes more subtly and be used in ways the paste cannot — you can also combine the dry blend with oil to make it into paste form.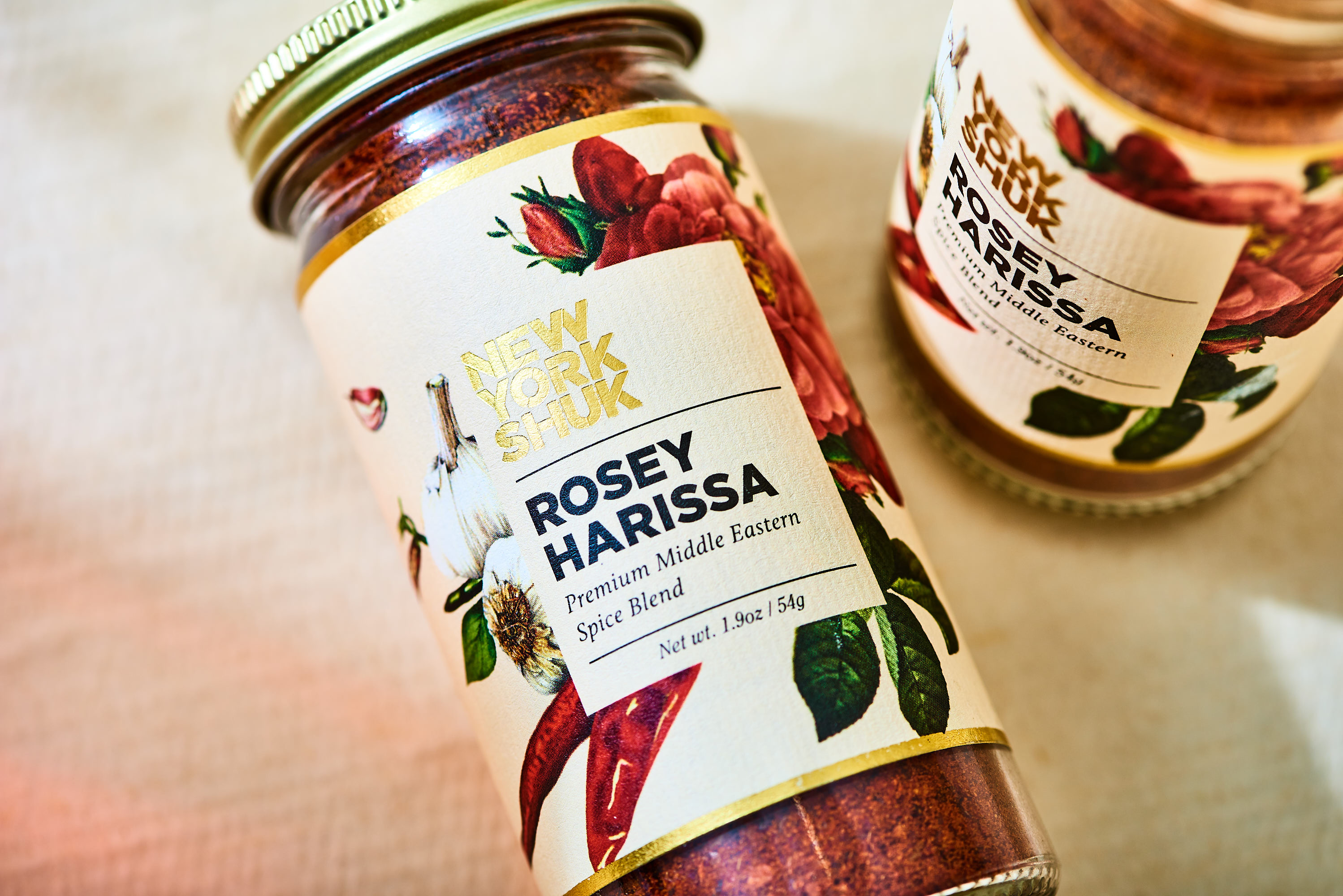 Why Rosey Harissa is So Special
The blend stands out because even though it's made from chili peppers, it's surprisingly mild. It's the brainchild of Ron and Leetal Arazi, whose Brooklyn-based artisanal food company NYShuk is focused on celebrating Middle Eastern flavors and ingredients.
"Our goal with everything we do is to help home cooks cook easier and healthier at home. We want them to bring the Middle Eastern flavors that we grew up with and love to their kitchen," Leetal told Kitchn. "We believe in the power of a good home-cooked meal — and, using our arsenal of 'secret' ingredients, we want to help our customers impress everyone that tastes their creations."
And the blend absolutely impresses — but in the most understated of ways. It doesn't taste like anything else you have in your spice cabinet. It's delicately tart, floral, and earthy all at once and delivers the mellowest kick of heat. Harissa gained popularity for its spicy element, but Leetal says it was more important to her to focus on carefully building the more subtle background flavors.
"In every harissa blend we make, we use a few types of peppers to build the flavor profile in layers. Each one is there to play a crucial part in the mix," explains Leetal. "Our goal is to treat these flavors like wine, so we compose flavors in that way."
The result of that flavor building? A spice blend that, to me, is sort of like magic. You'll barely notice it at first and then wonder why whatever you're eating tastes more special — it's the subtle spice blend singing.
Buy it: NYShuk's Rosey Harissa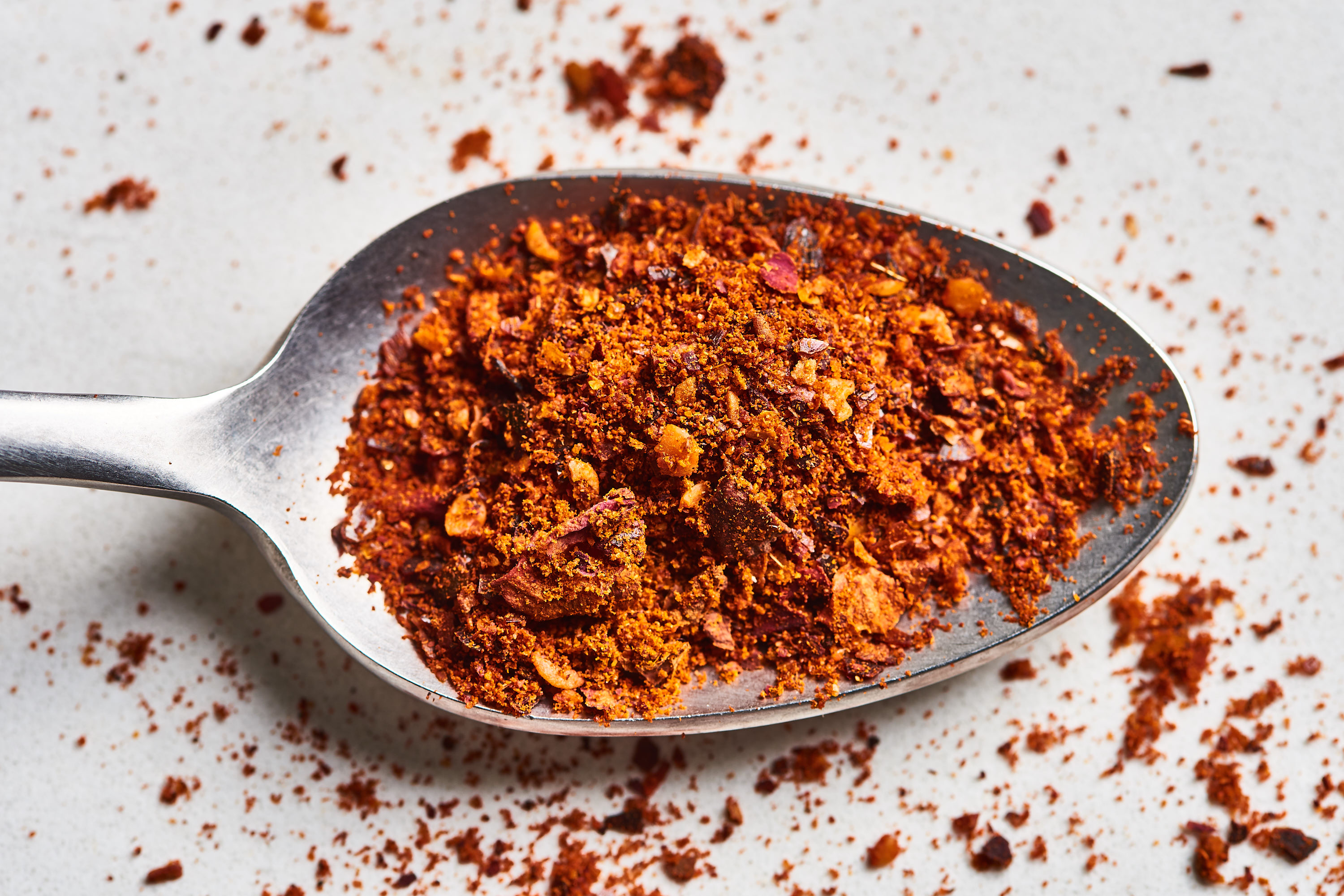 My Favorite Ways to Use Rosey Harissa
Introduce it to salmon. If you believe in soulmates, salmon is Rosey Harissa's. Sprinkle it on fillets you bake or grill, stir a little into salmon patties, or dress up your smoked salmon, lox, or gravalax-topped bagel. The first thing I made with it was this homemade gravalax on NYShuk's website and, let me tell you, it's so good but so easy that you'll feel like a kitchen witch.
Stir it into soup. If your soup tastes like it's missing something, stir in a little of the spice blend. It doesn't matter if it's chicken, lentil, potato, or tomato soup — they'll all benefit from it because the mildly tart flavor of Rosey Harissa will add brightness while its earthy notes will complement any slow-cooked broth.
Add it to tuna salad. This smart tip comes from Leetal: "Canned tuna, mayo, and Rosey Harissa — when you taste this simple upgrade for tuna salad, you'll feel like you cheated the system. It's that good."
Turn it into a rub or dipping sauce. Like I mentioned above, if you mix dry harissa with a bit of oil (I like olive), it becomes a paste, which you can use as wet rub for chicken, steak, pork, or fish. Or mix it with a greater amount of olive oil and it becomes a dipping sauce for raw veggies or crusty bread.
Or, really, almost anything else. A few things that come to mind: Roasted veggies, avocado toast, grain bowls, eggs, and — in the summer — corn on the cob would all benefit from the subtle boost of Rosey Harissa.
Your turn: What's your favorite underrated ingredient in your pantry? What do you reach for when you want to elevate your cooking quickly and easily? Tell us in the comments below! We may give it the star treatment in an upcoming edition of Taste Makers.
Source: Read Full Article