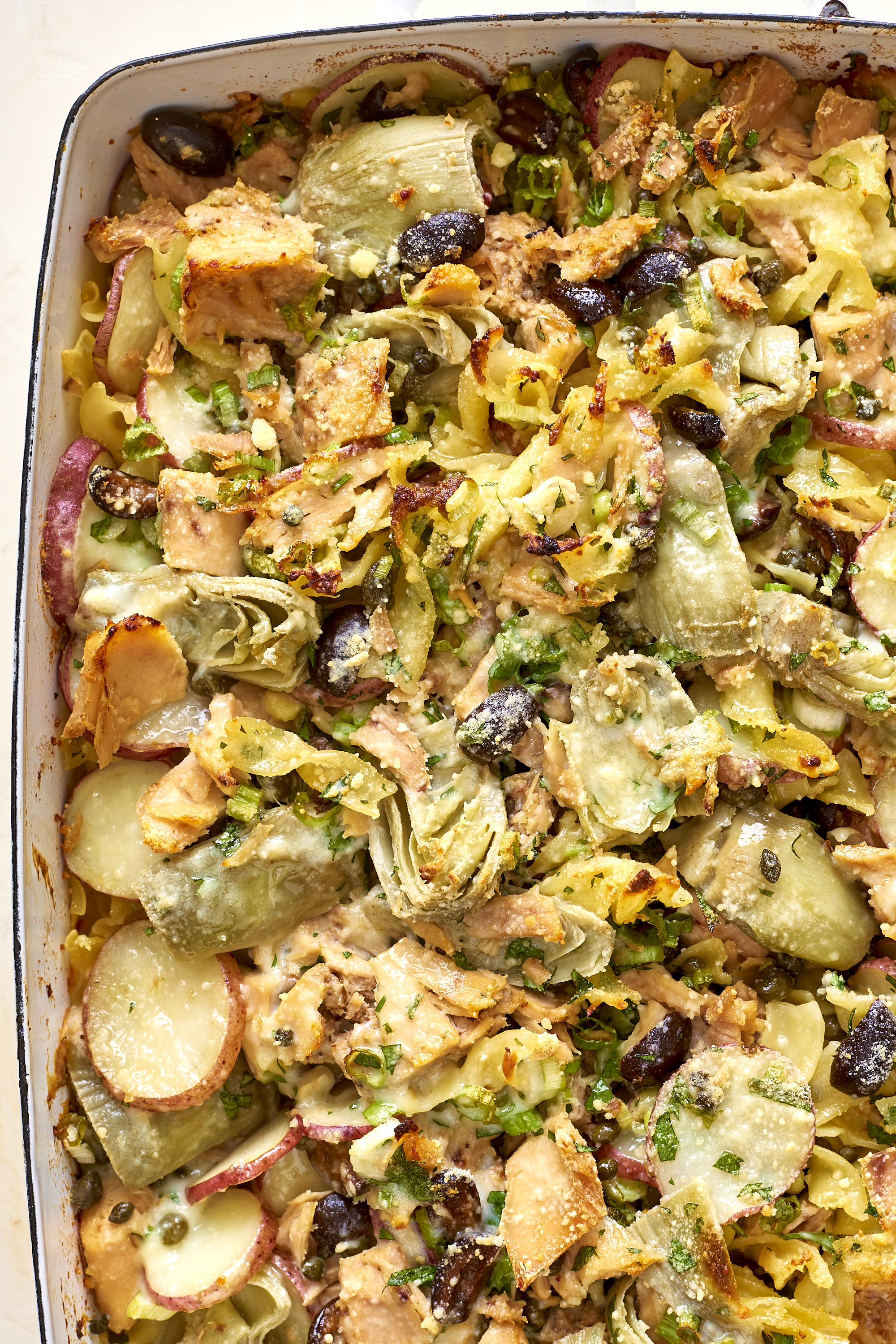 At Kitchn, our editors develop and debut brand-new recipes on the site every single week. But at home, we also have our own tried-and-true dishes that we make over and over again — because quite simply? We love them. And we decided to start sharing some of our absolute favorites with you. Here's a peek into what we're cooking and eating in our own kitchens.
It feels like just about everyone I know has nostalgic memories of tuna-noodle casserole, and talks about it being a childhood favorite. I, however, did not grow up with this classic. In fact, I didn't get my first taste until trying it at a friend's house in the later years of high school — and I was instantly smitten. It wasn't a dish that my family embraced, so it would be years before I had it again, and longer still until I started making it in my own kitchen.
I can tell you now that it was 100 percent worth the wait. Because around the time it became a staple in my house, I also got my hands on Faith's version of tuna casserole, loaded with bright and briny flavors and ingredients pulled from the Mediterranean. It was a game-changer, and now it's the only tuna-noodle casserole I make.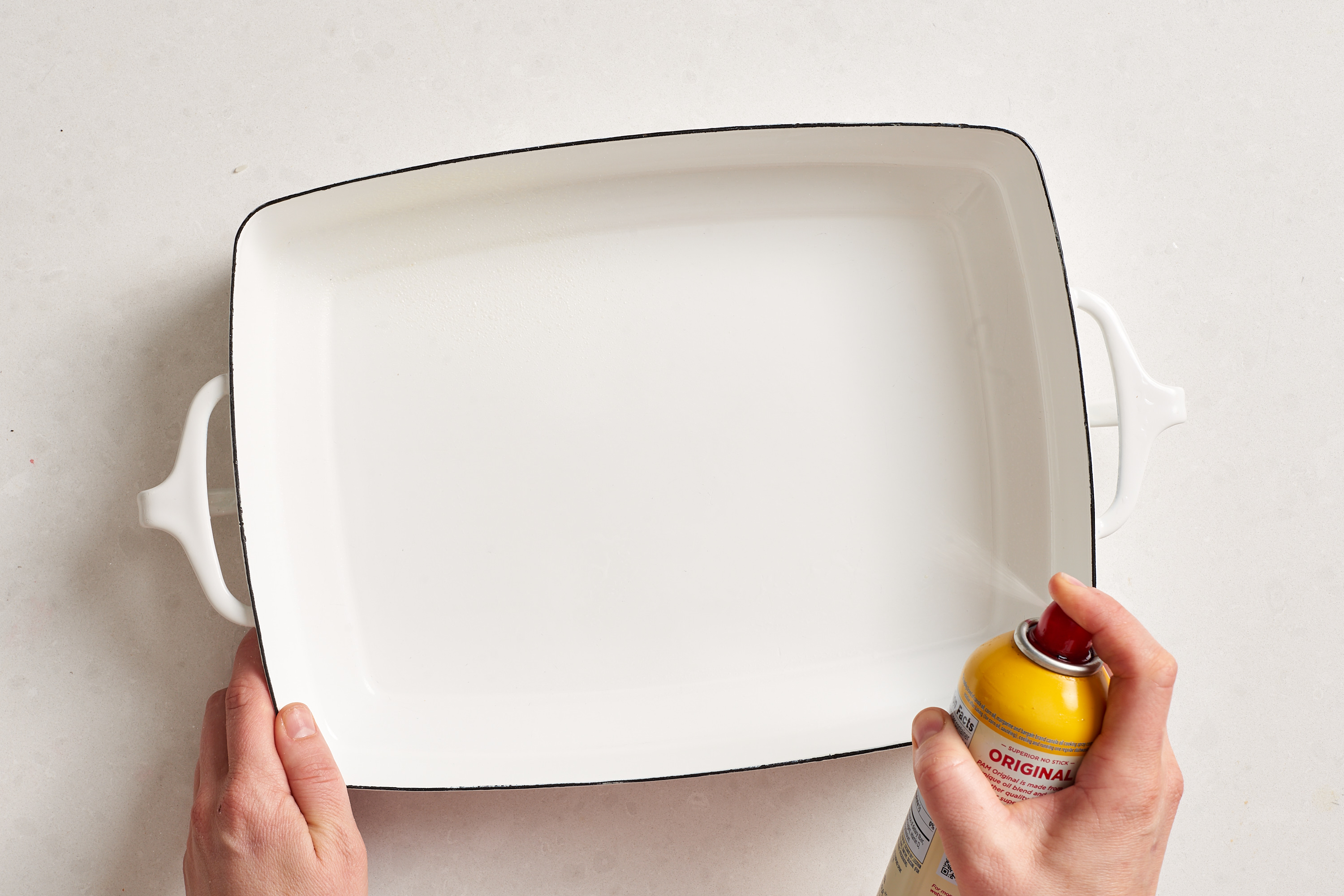 Have you ever cooked something for the first time, and knew well before even taking the first bite — even before it went in the oven — that you were going to really, really love it? That's exactly how I felt about this casserole! Perhaps it's my love of briny foods, like capers and olives (that happen to be studded throughout the casserole). Or the soft spot in my heart for artichoke hearts. Or the whimsy I feel for any and all dishes that virtually transport me to Mediterranean vacation. Or my penchant for taking very classic dishes and giving them a fresh, sometimes lighter spin. Really, it's all of these things. This reworked casserole has all the creaminess and comfort of classic tuna-noodle casserole we all love so much, with a lighter, brighter twist that makes it stand out from the pack. (And even feel kinda fancy.)
The recipe doesn't call for it, but I think adding lemon juice (one lemon will do here) makes it even better, and I recommend trying it. It's a natural fit with the potatoes, herbs, artichokes, capers, and olives, and lends a pop of extra flavor.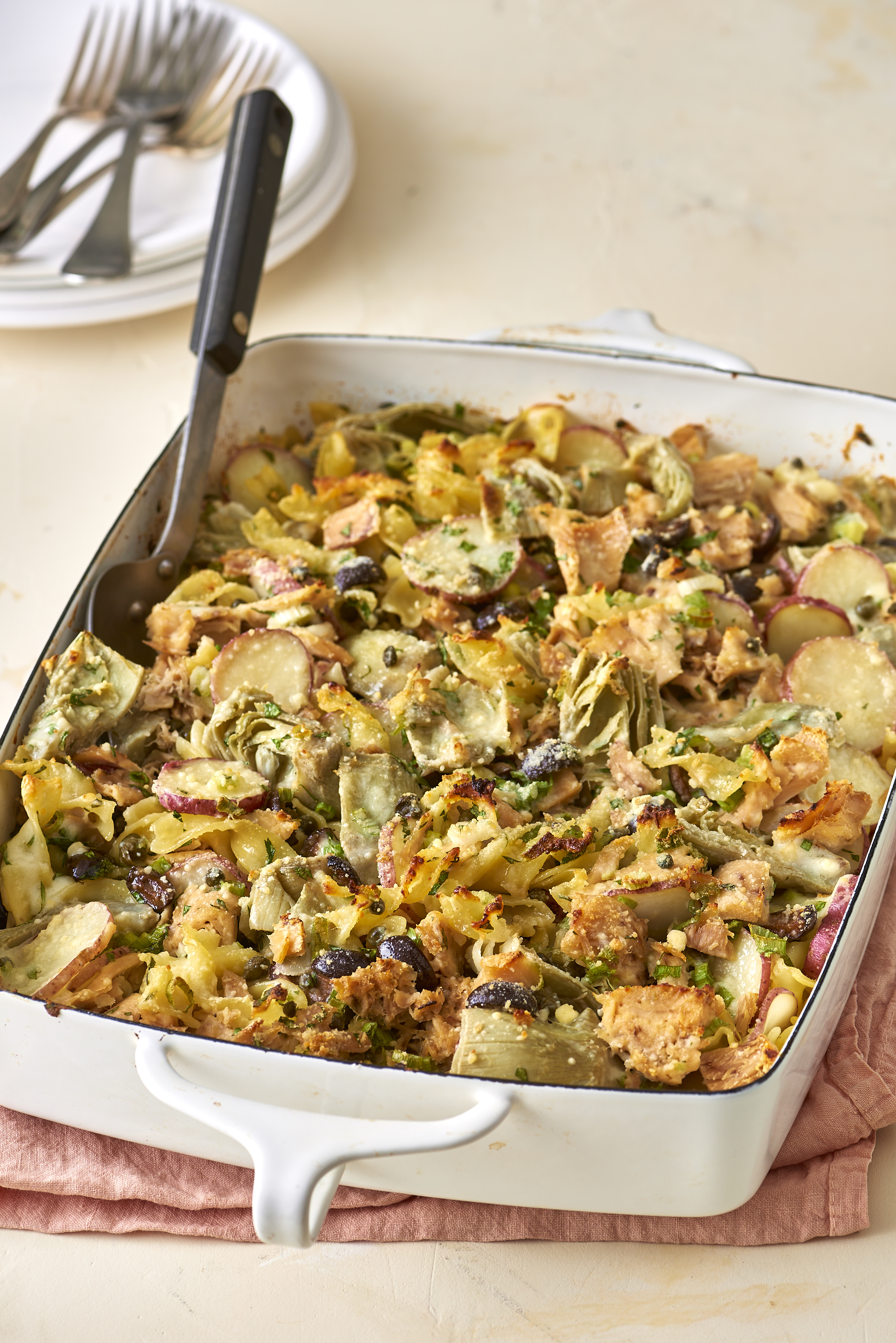 A Trick to Make the Leftovers Even Better
The one thing that bothers me about leftovers with any tuna-noodle casserole is that the noodles soak up way too much of that wonderful creamy sauce. So when it's reheated, it's never quite as creamy as the first time around. And if you're a sauce-lover, like me, it's a little disappointing. My solution here? Whisk together a mini batch of this milky sauce to blanket over the reheated casserole. To make the extra mini batch, I cut the sauce recipe in half (which is is still on the generous side, but as I mentioned I am a sauce-lover).
As the casserole reheats, I follow the recipe instructions to make extra sauce, but scale it down by half. Since I usually have half of the casserole left over, I heat 2 tablespoons unsalted butter in a saucepan, then whisk in 2 tablespoons all-purpose flour and let it cook for a few minutes. Once the flour is toasted, I whisk in 1 cup whole milk, plus a good pinch of salt and pepper, and cook until the sauce is slightly thickened. Once the casserole is heated, I stir it together with the new batch of sauce just before serving.
Get the recipe: Mediterranean Tuna Noodle Casserole
Source: Read Full Article