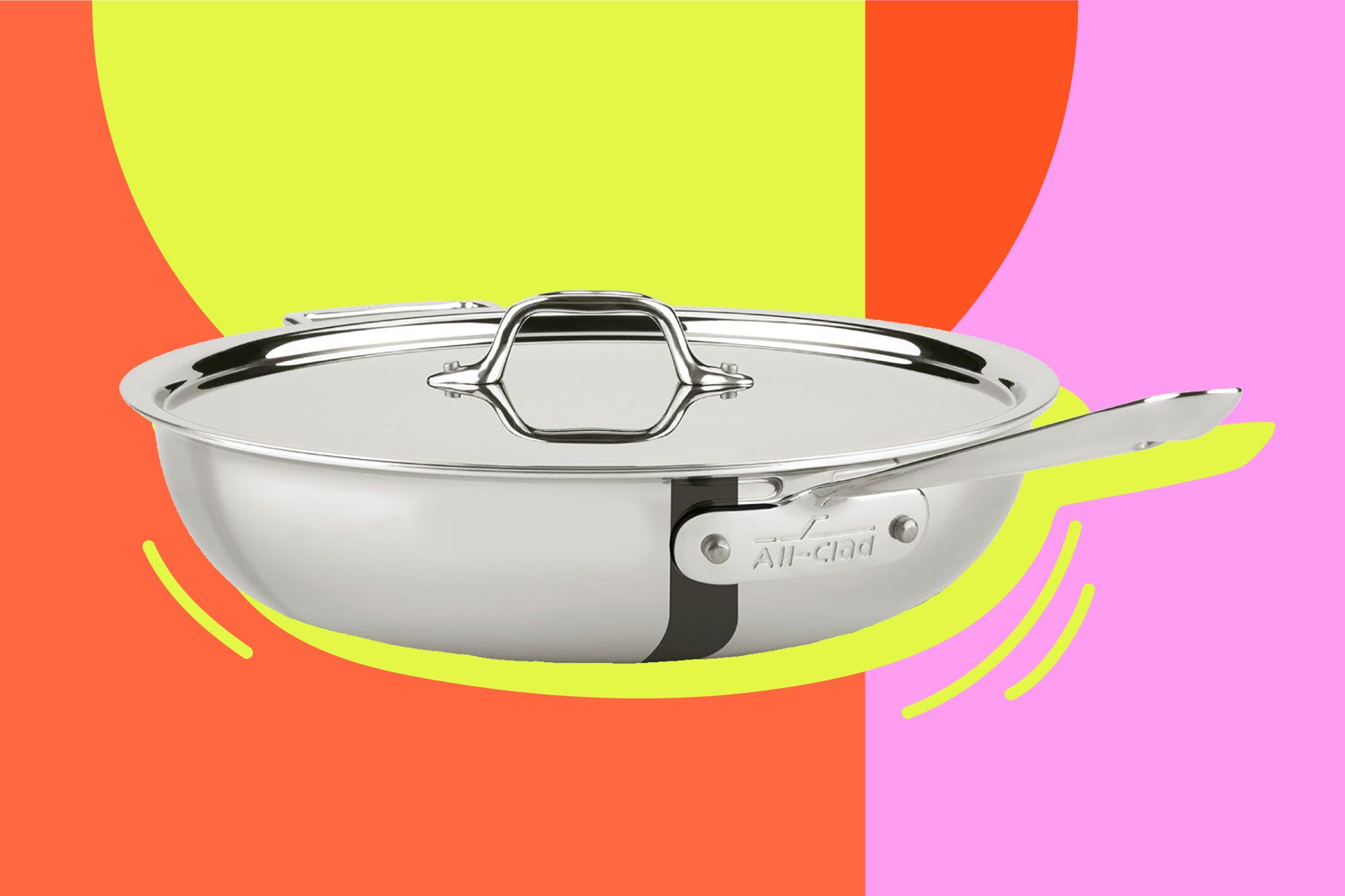 As far as legacy cookware brands are concerned, few boast the name recognition and loyalty of All-Clad. And while they won't run you what you might pay for fine French copper cookware, for many of us, All-Clad is still an aspirational name in the kitchen. This is why we're always thrilled to announce another 48-hour All-Clad VIP Factory Seconds sale. Hosted several times a year by Home and Cooks Sales, the All-Clad sale is live right now and can be accessed by entering your email address here.
All of the items are final sale, and while most are priced generously at 40 to 50% off, certain items are up to 80% off. You'd be hard-pressed to find a better opportunity to invest in this timeless line of cookware.
If you're wary of purchasing factory seconds, when it comes to this sale none of the pieces have defects that affect their performance. Think of them as having signs of normal wear and tear like the rest of your cookware at this very moment. Some may have minor cosmetic scratches or dents, or might not be engraved on the bottom. One of our editors built her entire All-Clad collection from this very sale by piecing together day-to-day basics, and says she barely noticed any imperfections.
While there's no shortage of deals on everyday cookware staples, we spotted a few less mainstream items that offer unexpected style and versatility, all with All-Clad's trusted name.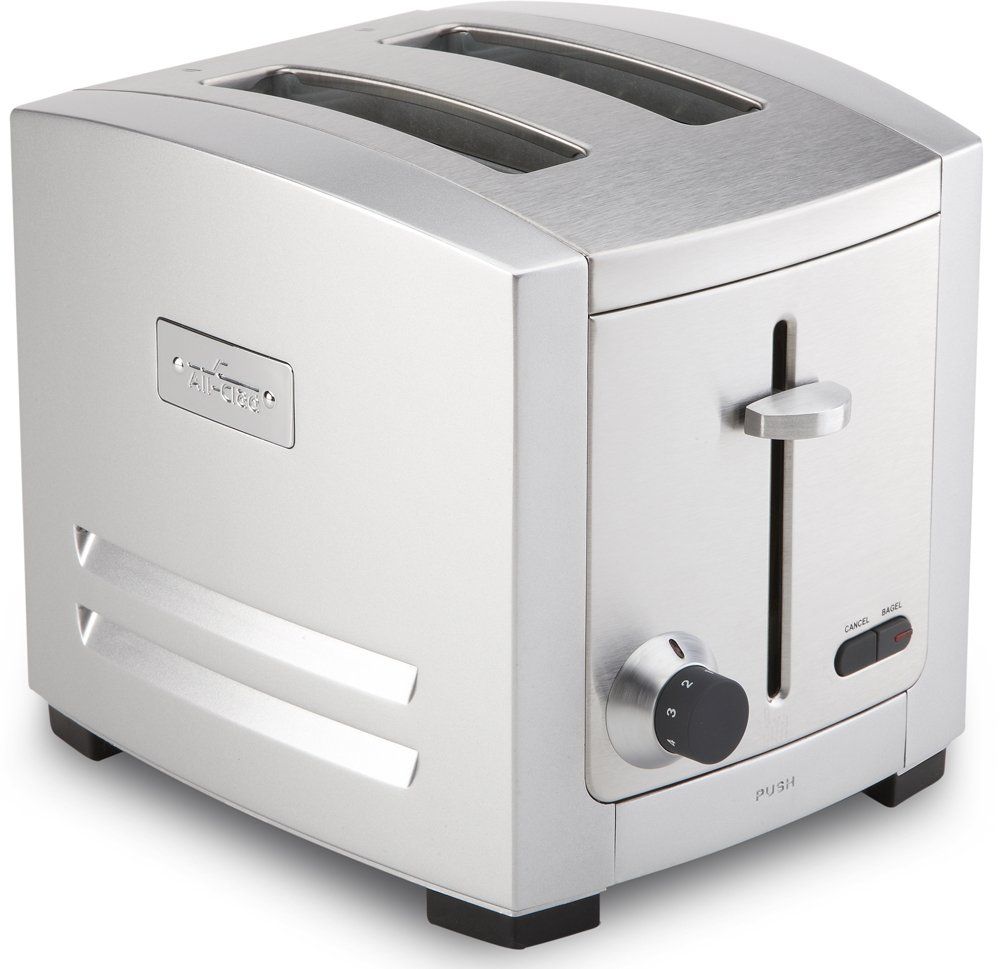 Two-Slice Toaster with 6 Browning Control Settings, $80 (usually $150)
Electrics might not be the first thing that come to mind when you hear the name All-Clad, but the brand offers a range of sleek, modern appliances ranging from handheld mixers to multi-cookers. Case in point? This two-slice toaster, whose sleek, stainless design would update any countertop. Reminiscent of some other more coveted (although much less affordable) two-slice toaster designs, you won't need to pay $200 just to warm up your bread in the morning. Boasting a spring-loaded crumb tray and browning control, the toaster can prepare anything from light to dark toast, and even has an option for frozen items. If you want to make more than two slices at a time, for $20 more you can upgrade to the four-slice model.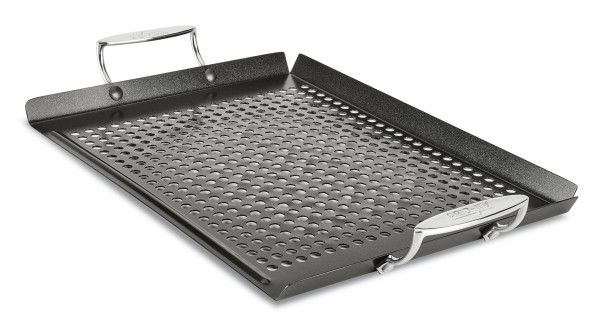 16-inch x 12-inch Nonstick Outdoor Grill Grid, $50 (usually $100)
Whether you have a gas or charcoal grill, this outdoor grill grid lets you infuse fire-grilled flavor into smaller or more delicate items that would normally fall through or fall apart on the grates of your grill. As we look ahead to spring, imagine grilling precious ramps or asparagus with salmon or petite lamb chops. Then consider how much more flavorful a summer panzanella salad would taste with homemade grilled croutons. Since I started grilling with a grate about a year ago, I no longer bother to skewer marinated shrimp; I can simply turn and remove them with a spatula. And the best part? I no longer have to rescue anything that's fallen through the grates into the dirty drip tray below.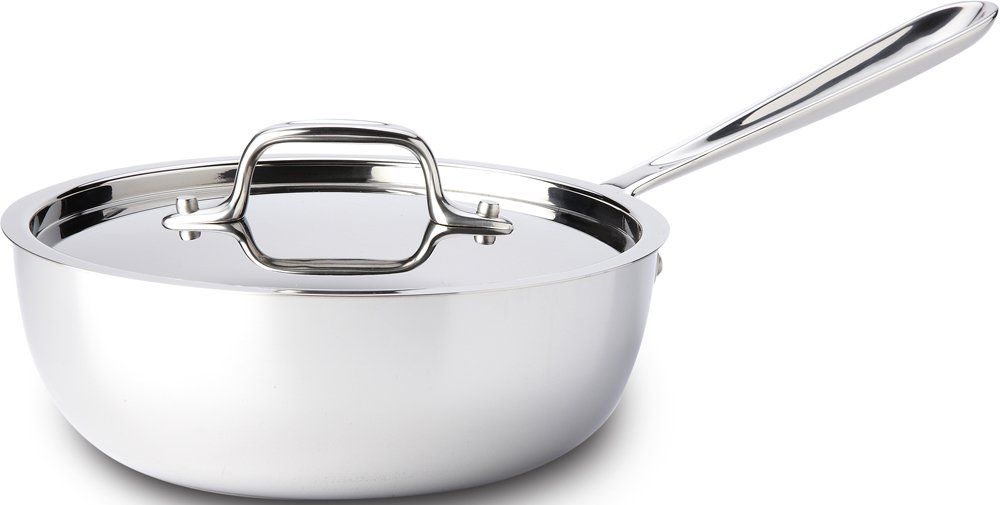 Two-Quart Saucier with Lid, $80 (usually $165)
If you don't already own a two-quart saucepan, this is your chance to get a two-for-one deal of sorts, by picking up this lidded saucier. What's the difference between a saucier and a regular saucepan? The rounded bottom edges are designed so a wooden spoon or spatula can reach every square inch of cooking surface when making dishes that require frequent stirring (think: sauces, risottos, or puddings). This set doubles as the perfect-sized saucepan for making small batches of soups, grains, rice, or simply boiling water to cook eggs. All-Clad's signature heavy bottom ensures even heating so you are less prone to scorching recipes that contain sugar, like tomato sauce or crème anglaise.
Source: Read Full Article