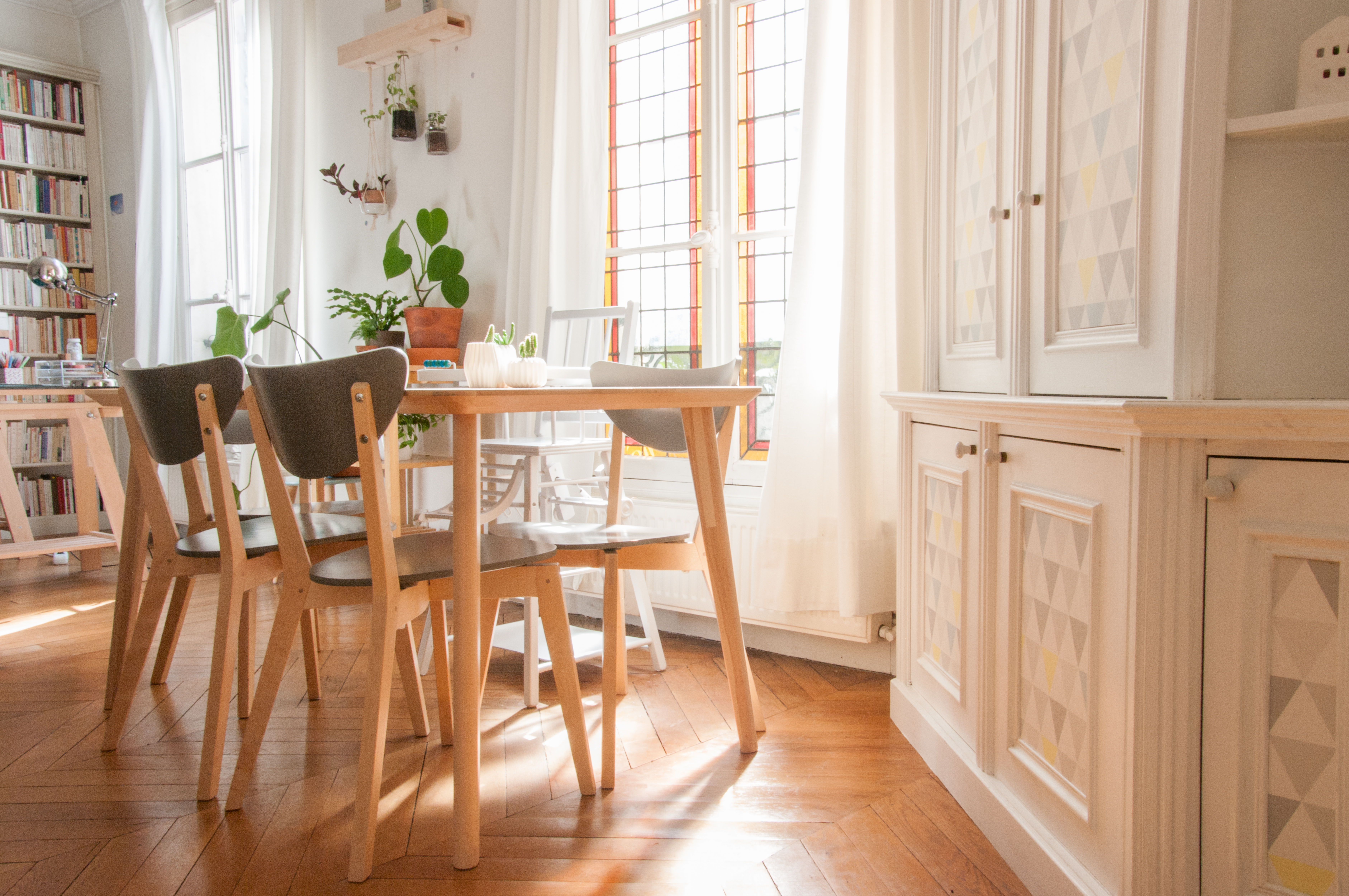 There's just something about living — even temporarily — in other kitchens to inspire a wish list for your own. A few months ago, I spent two weeks in France on a trip with my husband, staying in places ranging from a medieval former abbey in a tiny village to a 17th-century apartment in Bordeaux straight out of the pages of Elle Decor, complete with a dream kitchen. We also stayed in a bedroom in a Paris apartment and a chamber in a countryside castle. Cooking and eating in these places — along with all the restaurants we ate at — fired up my kitchen-outfitting itch.
As you can imagine, I came home with a few things that are proving to help me feel like a little bit of France is here in my kitchen.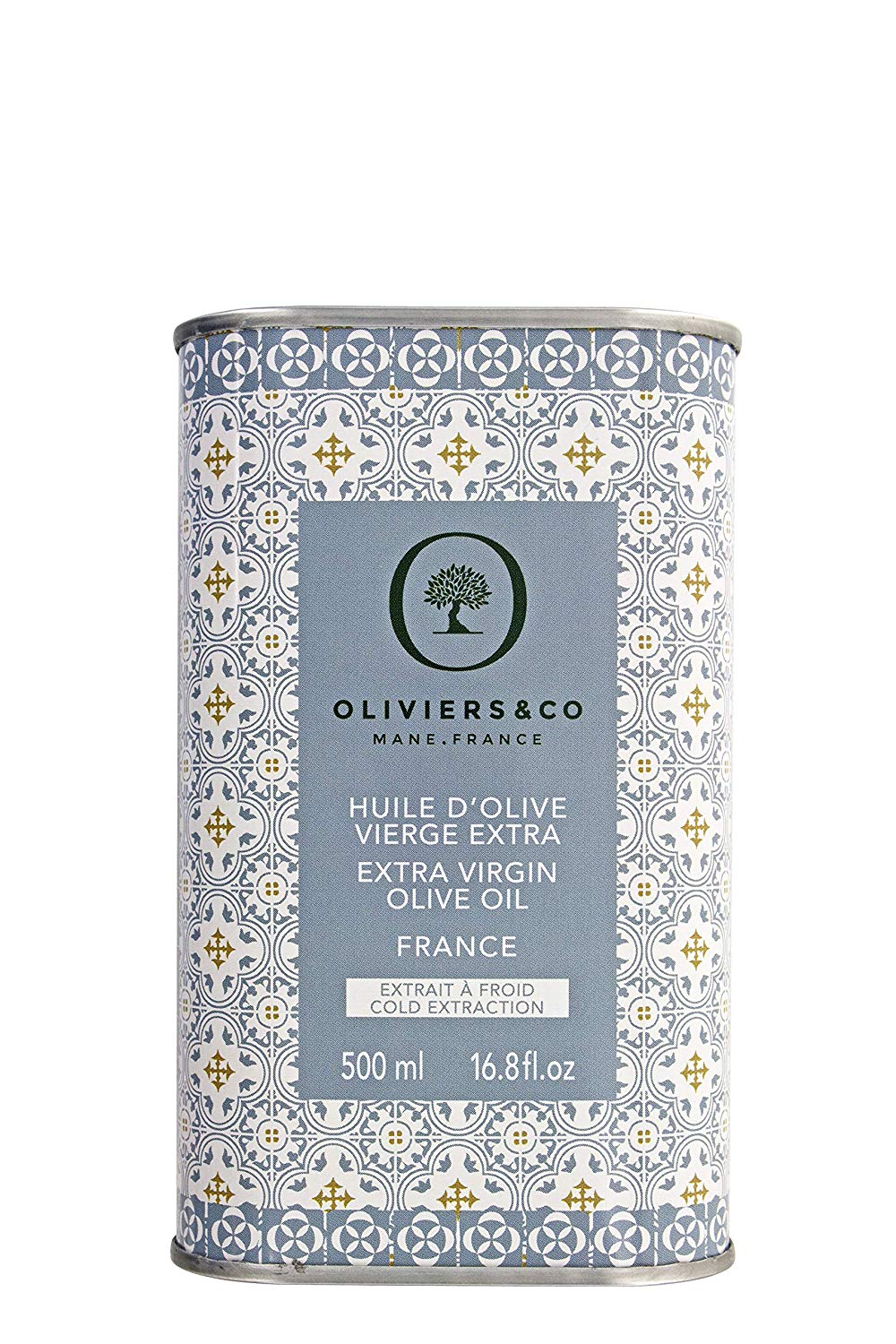 1. Really good mustard and olive oil
We used to get by with Trader Joe's Dijon (which is super good, don't get me wrong) and Costco or Trader Joe's olive oil for cooking. But I'd forgotten how absolutely amazing a simple salad can be when it's dressed with a homemade oil and vinegar dressing — especially when there's a good wallop of excellent mustard in there.
Salads became not so much checking the box of "eat something green every day" and more a pleasure in their own right, thanks to luscious oils and really good mustard. I bought a bottle of oil at one of my favorite Paris shops, La Tête dans les Olives, and picked up some mustard at the airport duty-free shop, and one of the first things we made upon getting home was a simple salad that took us straight back to France. I wish I'd gotten more of each, but I'll be seeking out better-grade of these staples for everyday eating, not just special occasions.
Buy
Oliviers & Co Everyday French Extra Virgin Olive Oil, $32 for 16.8 ounces

Maille Dijon Mustard, $11 for 13.4 ounces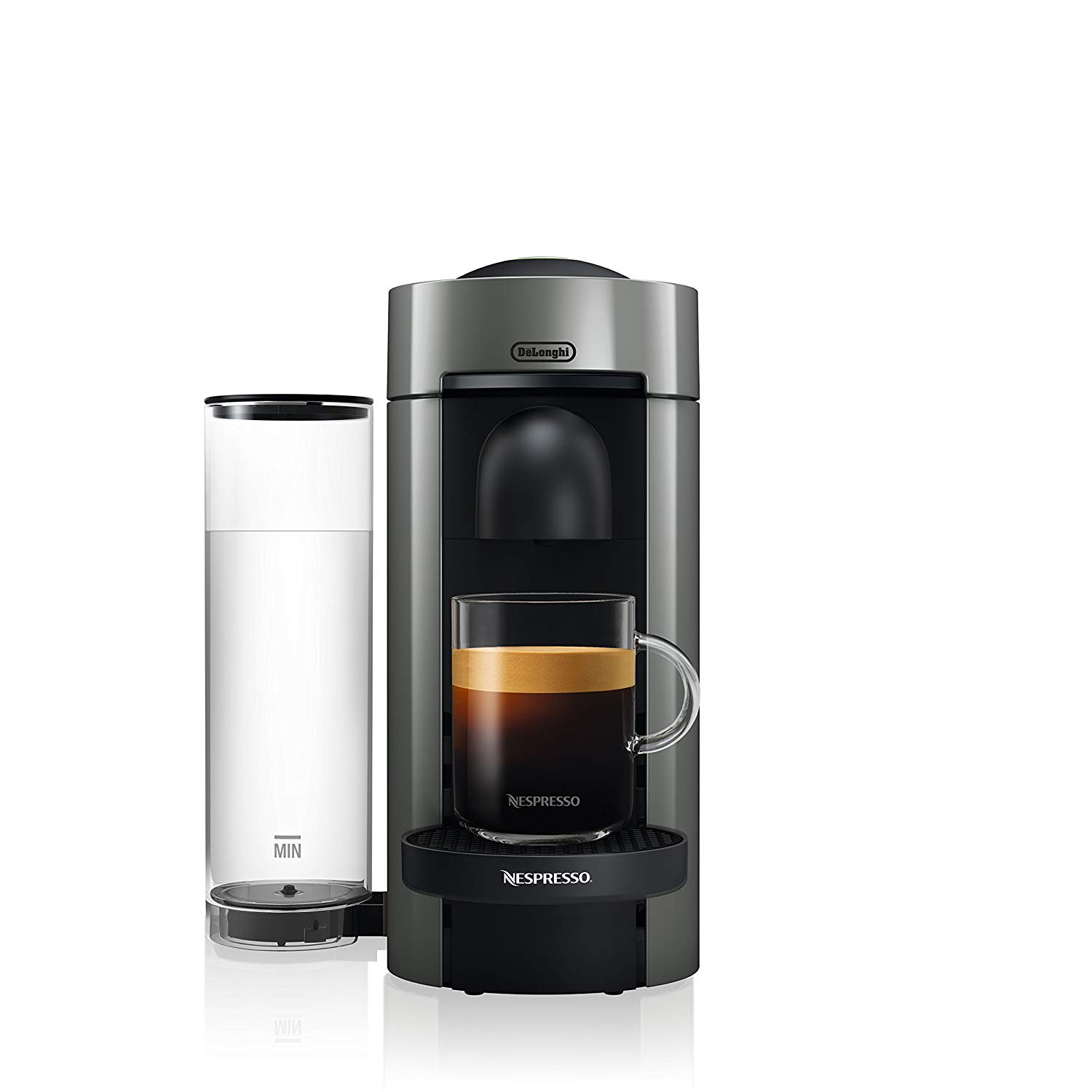 2. An instant espresso maker
Even in the teeny closet of kitchen stuff at our room in Paris we found the necessity of seemingly all French kitchens: a Nespresso. I've avoided going the Keurig route at home, but I'm now on board with the Nespresso — and you can recycle the pods. After getting used to the instant gratification of espresso on demand it was really hard to come back to our standard drip coffeemaker.
Buy: Nespresso VertuoPlus Coffee and Espresso Maker by De'Longhi, $145

3. Mineral water spray in the fridge
Sometimes you encounter things on travels that are unexpected — mystifying, even. The fridge at our Bordeaux Airbnb was empty except for a large aerosol can of Cristaline mineral water. What could that be for? Then I remembered the little cans of Evian meant for travel — you mist your face with them when you're on the plane and super dry. This host was brilliant! They kept their can in the fridge so it was nice and chilled. That way when you're flushed and overheated from cooking and running around the kitchen (and, let's be honest, wine) you can just pop the can out of the fridge, refresh your face with a cool mist of water, and get back to work. (It could also make me more likely to keep my air plant in the kitchen alive if I were to mist it once in a while).
Buy: Evian Facial Spray, $14 for 10.1 ounces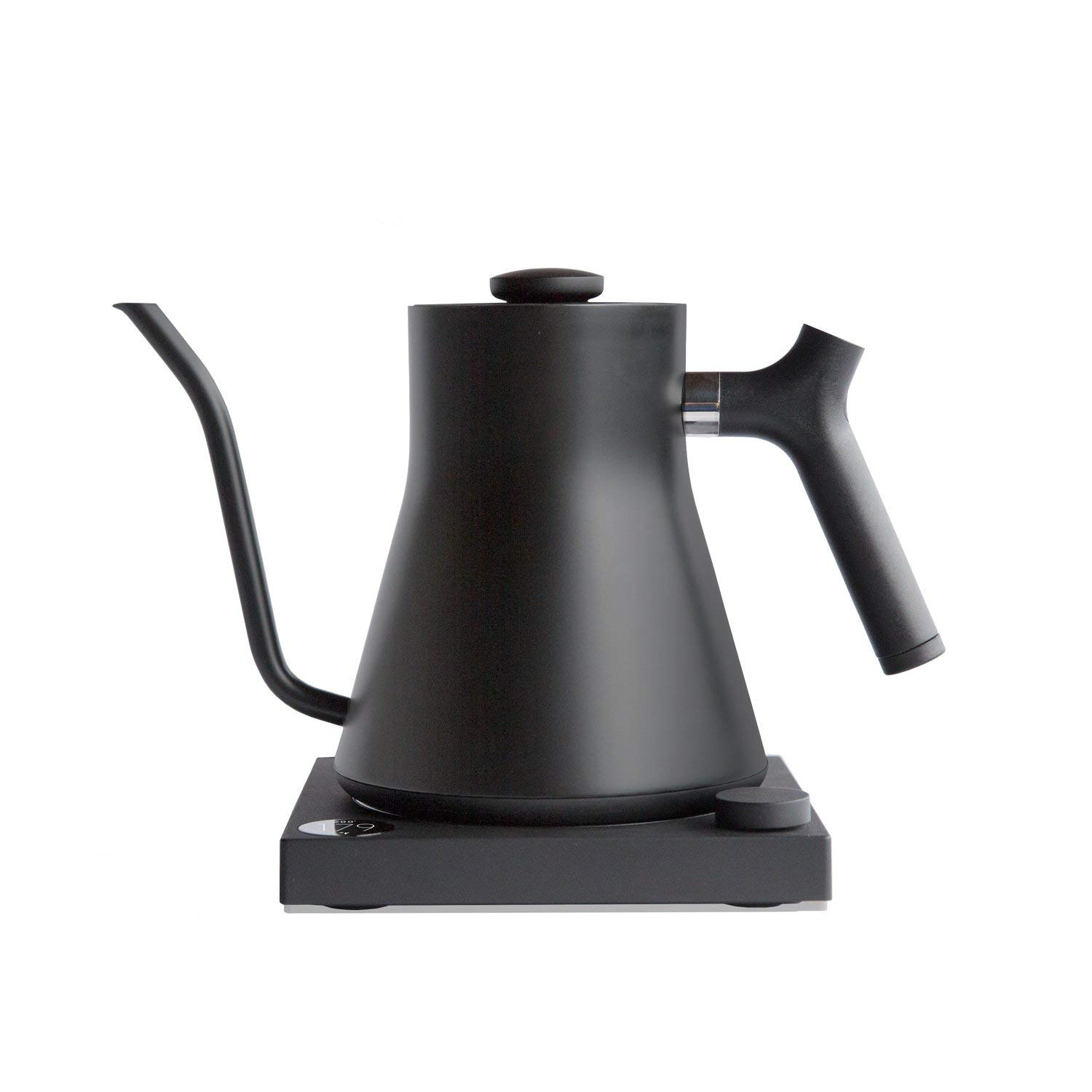 4. An electric tea kettle
Also filed under Things They Always Have in Europe is a tea kettle, often electric. When our medieval Airbnb's kitchen didn't have a Nespresso (the only one on the trip, and did we miss it!), we used a kettle on the gas range to make super-fast hot water for some Carrefour instant coffee to tide us over with caffeine until we could get to the cafe for a proper cup. The electric tea kettle in our Paris room came in handy when my husband was stuck with a cold on day one and needed infusions of herbal tea. I never realized how useful these were until I had one at my disposal every day.
Buy: Fellow Stagg EKG Electric Pour-over Kettle, $149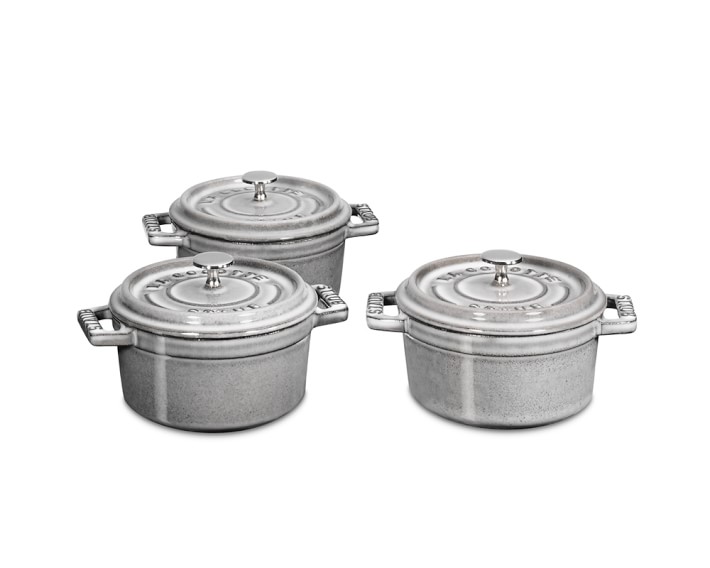 5. Cast iron mini cocottes
One cold night in Paris when we went out for dinner, my husband was enamored of the individual-size Staub cast iron cocotte his bœuf bourguignon came in (he also hasn't stopped talking about the beef dish itself and I'm sure we'll be trying our own version soon). They're inexplicably expensive, given how small they are, so I'm going to shop for a different maker, but it would be so fun to have a set of four for hearty winter dinners with friends (imagine your own personal mac and cheese in one of these!).
Buy: Staub Cast-Iron Mini Round Cocotte Set, $200 for three at Williams Sonoma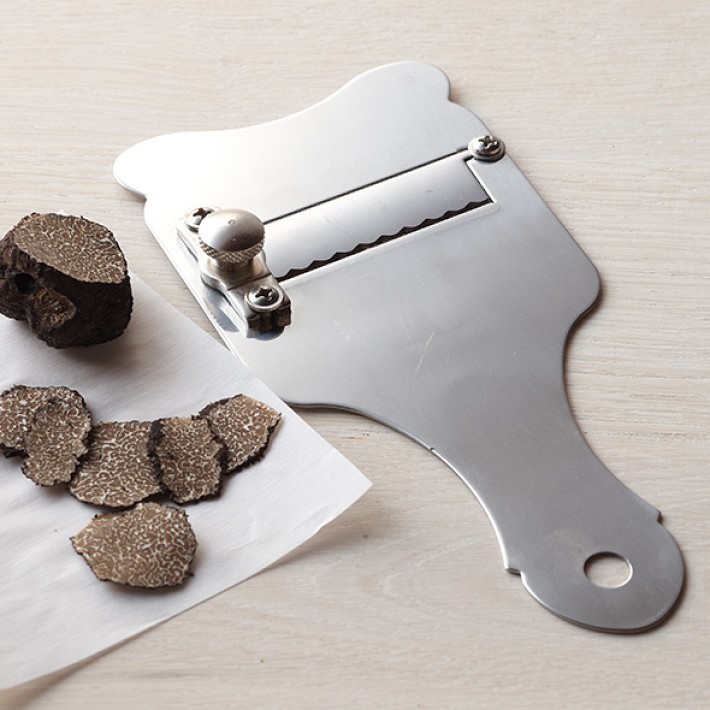 6. A truffle shaver
Okay, this one is a little silly. But we did end up buying and bringing home a truffle shaver. The truffle market in the town of Sarlat was going on during our stay in the Perigord (as in the famous black Perigord truffles) region, and it seemed a culinary sin of omission to not buy one. Even though truffles are epically expensive, it ended up not being too over-the-top to buy one; a decent sized truffle clocked in at a little over 40 euros (or 45 dollars) and it starred in several meals we made.
The money we saved not going to restaurants more than paid for the truffle itself — and the slicer, which was 15 euros in a standard kitchenwares shop. What else will we do with it now that we're back to a life where truffles don't happen? They're also good for shaving hard cheeses and chocolates, two other foods that make me happy, so it was a worthwhile investment.
Buy: Truffle Shaver, $20 at Williams Sonoma
What about you? Have you ever been to France, only to come home with a wish list for your kitchen?
Source: Read Full Article