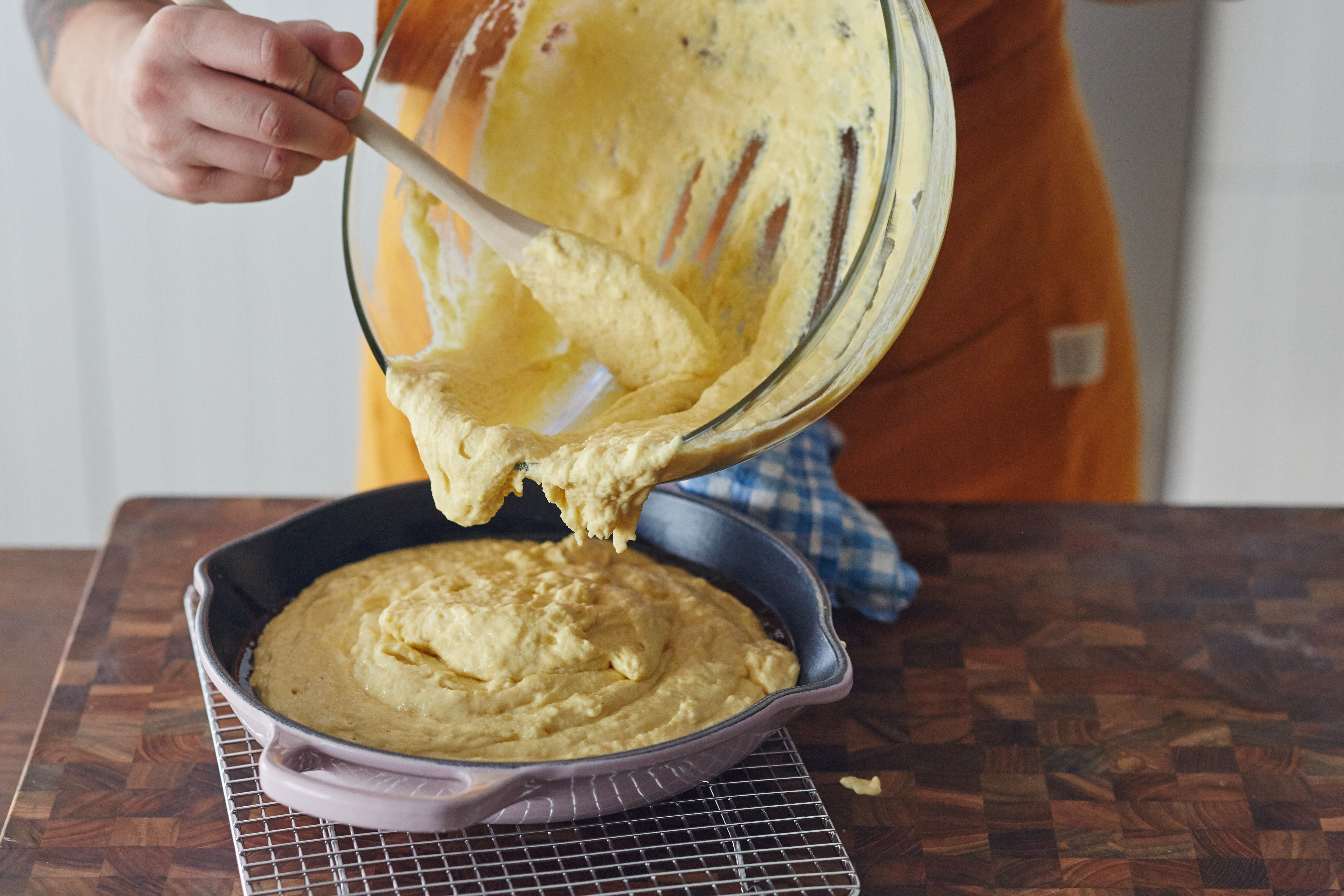 Cornbread is one of those versatile side dishes that can be made in pretty much any vessel you like. You can scoop the batter into muffin cups (or mini muffin cups!), spread it into a square brownie pan, dollop it into a cute cornstick pan (what we used when I was growing up), or, my personal favorite, pour it into a preheated cast iron skillet.
I'll be the first to admit that I sometimes turn to my cast iron for presentation purposes more than practicality purposes (a bubbling, fresh-from-the-oven lasagna looks more legit brought to the table in my cast iron skillet than in my old, stained casserole dish). But in the case of cornbread, cast iron legitimately improves the dish. Not only can you get the skillet nice and hot before you pour the batter in — creating a super-crisp outer crust — but you can also brown the butter in the skillet as it preheats.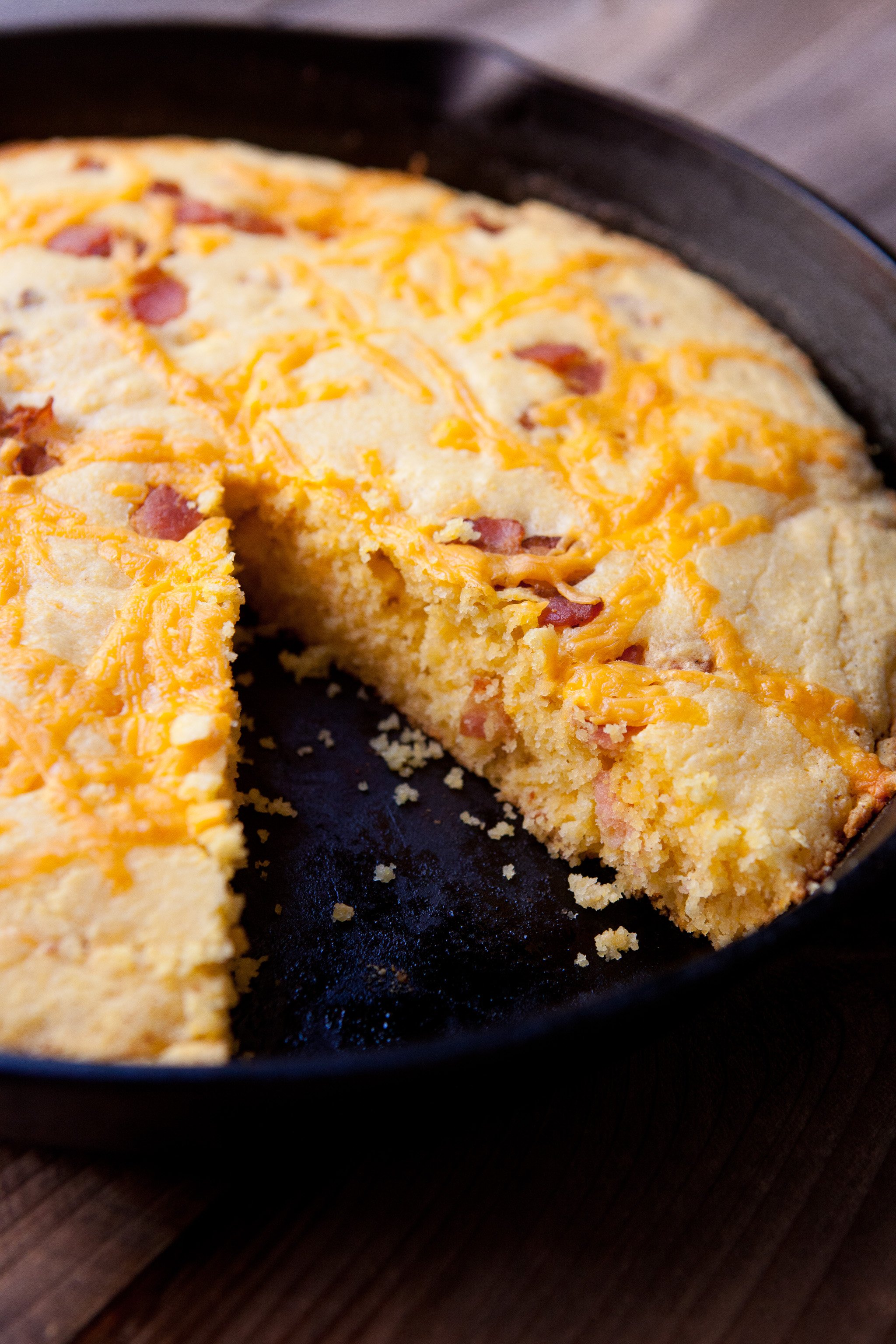 Brown the Butter in Your Cast Iron for Better Skillet Cornbread

This trick lets you accomplish multiple things at once: You're preheating the pan, greasing it, and enriching your cornbread with brown butter flavor all at once. A lot of recipes have you grease a cold pan with butter, or melt the butter in the skillet on the stovetop. Instead, take advantage of the fact that your oven is already heating.
Here's what to do: Pop 2 tablespoons of butter in a 10- to 12-inch cast iron skillet and stick the skillet in the oven as it preheats. By the time the oven is at the temperature you need it, your butter should be melted, lightly browned, and fragrant. As you're waiting, whip up the batter (you can use whatever recipe you like), then pour it into the skillet as soon as the butter is ready.
The coating of brown butter will impart a nutty flavor into the bread and prevent the cornbread from sticking. Plus, as soon as the batter hits the hot pan and hot butter, the bottom crust will begin to crisp and brown. Just be sure to check on your butter as it melts in the oven, as it can very quickly go from browned to burnt.
Tell us: What's your secret to the best-ever cornbread?
Our Best Skillet Cornbread Recipes
How To Make Skillet Cornbread
Skillet Cornbread with Bacon & Cheddar
Easy Skillet Cornbread with Creamed Corn
Double Corn Bread with Smoked Mozzarella and Sun-Dried Tomatoes
Source: Read Full Article