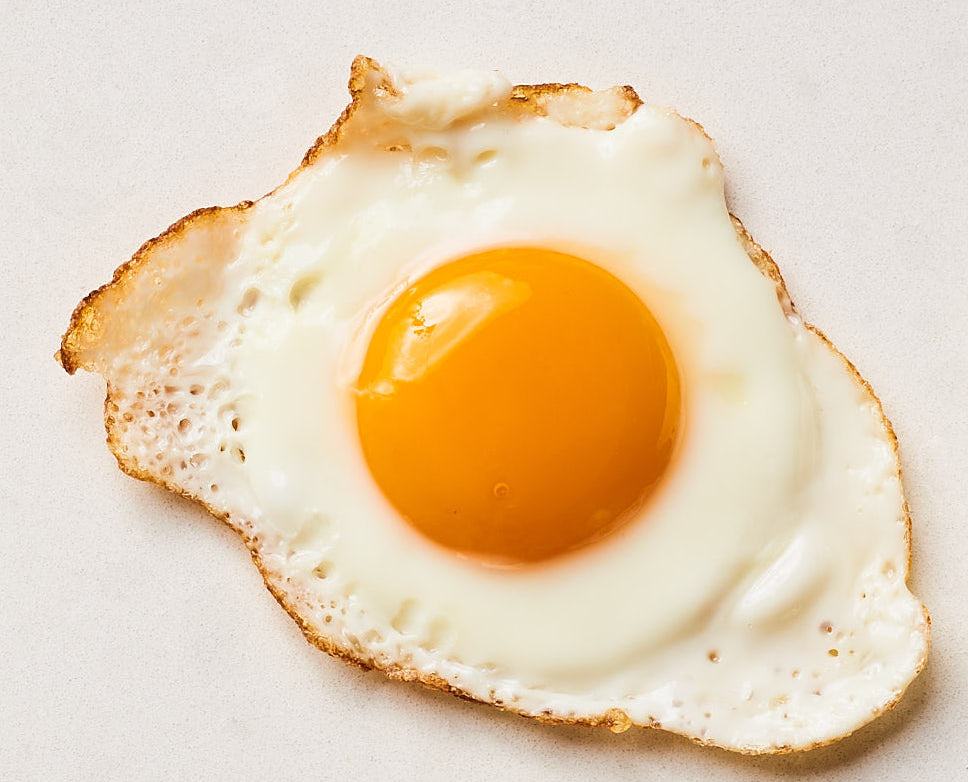 Sunny side up, hard-boiled, fried, poached, or over easy, eggs are one of the most versatile ingredients we have at our disposal. We eat them for breakfast, as egg salad for lunch, and in our ramen bowls for dinner. That combined with the recent findings that eggs are a good source of quality protein and omega-3 fats, AKA healthy fat, makes a recent finding by the government not so surprising —we're eating more of them than ever.
The Washington Post reports that Americans are eating eggs in numbers not seen in more than 50 years: about 279 eggs per year, per person, which averages out to about 95 million dozen eggs Nationwide. (That's a lot of yolks.) The finding was reported in the United States Department of Agriculture's "World Agricultural Supply and Demand Estimates" report for February.
Why Are We Eating So Many Eggs?
So why have we gotten so egg gaga in recent years? Conventional knowledge points to the fact that in 2016 the government dropped its caution about eating high cholesterol foods like shrimp, lobster, and (you guessed it) eggs. The food recommendations were part of the Dietary Guidelines for Americans which the federal government updates every five years, to help Americans eat healthier.
Signaling that "cholesterol is bad" is a message a lot of Americans grew up with (raises hand), but recently nutritionists have suggested the cholesterol in foods such as eggs which are actually good for you might not even negatively affect your cholesterol levels at all, which is why the restriction on dietary cholesterol was dropped. As to why Americans are not buying lobsters by the bushel-full, eggs are extremely affordable and very easy to fold into already established recipes. (Related: have you ever had an egg on a hamburger? Game changer.)
"This idea that eggs are healthy is really what's driving this increase in consumption," said Jesse Laflamme, the chief executive of Pete and Gerry's Organics, a free-range egg producer told The Washington Post. Laflamme also posited that their low cost compared with meat, the unprocessed nature of organic, free-range eggs, and the feeling of fullness that eating eggs can create, has caused us all to eat more eggs. They're also a great source of protein.
Still, The Washington Post reports that we still have a long way to go before we eat eggs like our ancestors did. At the height of World War II, egg consumption in 1945 averaged out to 404 per person per year, which I don't have to tell you is more eggs that we have days in the year. And personally, I love eggs—from my head down to my legs, even —but I don't want to eat my weight in them.
Source: Read Full Article