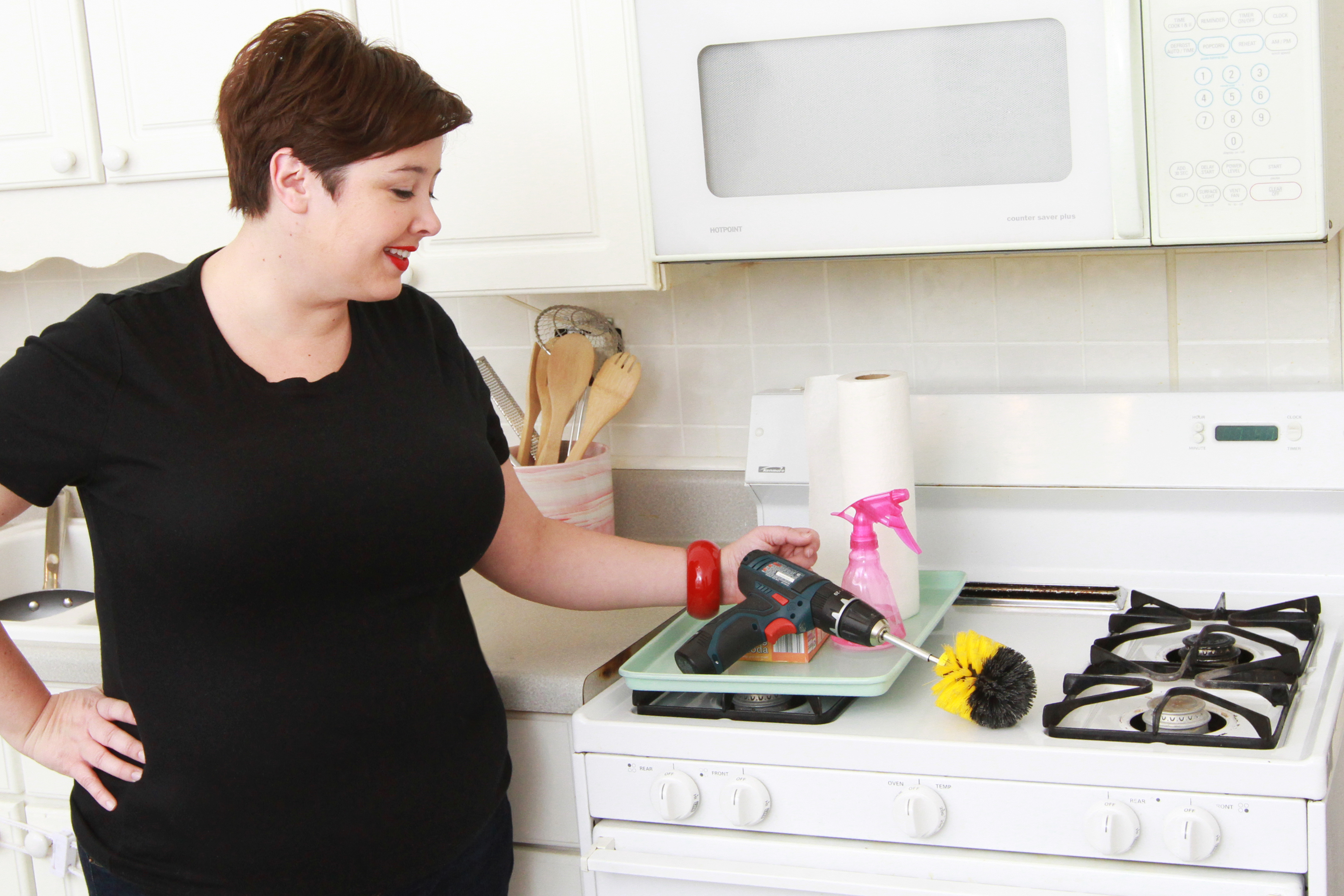 When we moved into our apartment, our daughter was 6 months old, and now she's 2. We've cooked a lot of dinners between then and now and I could supply you with a host of excuses as to how and why the poor oven got so dirty. Instead, I'll just say this: Cleaning an oven sucks! It's one thing I never want to clean. So I kind of, um, never did.
But then I got these cool drill attachment brushes and my outlook changed. See, I love my drill as much as I love my motorcycle boots and red lipstick, so being able to use it to conquer my gross oven? Yes. Bring it on!
Here's how it went the first time.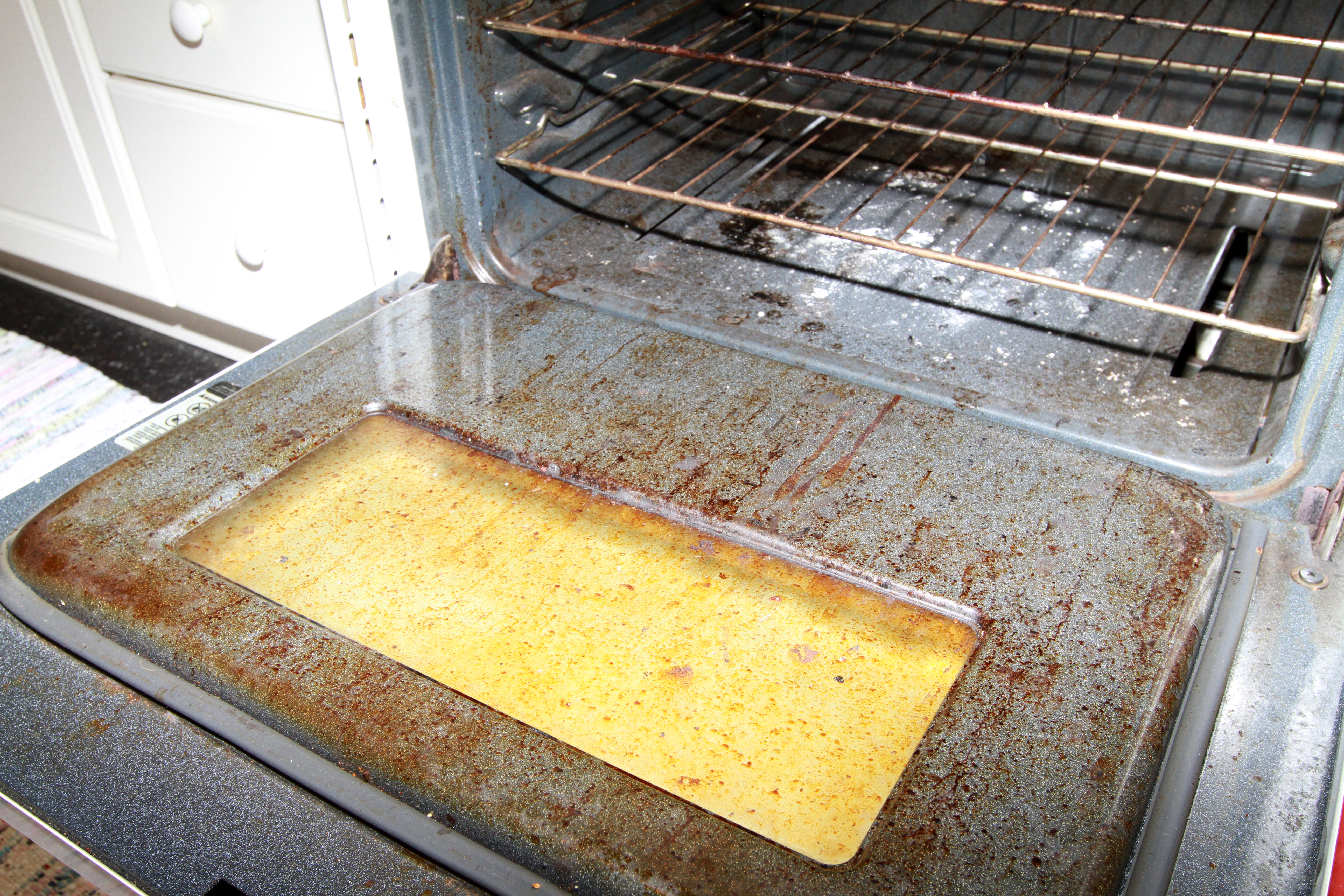 Before I got started, I laid out a few large washable drop cloths because, in my previous experience with the drill brush, I new there would be splatter (I also lined the broiler pan with parchment paper to catch drips). The key to using the attachments is to keep the liquid to a minimum, and try to let the power of the drill do all the work.
It's important to note that you need to take caution when using a power drill to clean your oven. I never used the drill on its highest speed, and was careful not to get too close to the oven light or igniter, for fear I'd damage them. Use both hands on the drill and grab an extra light to shine into the oven so you can see what you're doing, and grab some protective eyewear — just in case.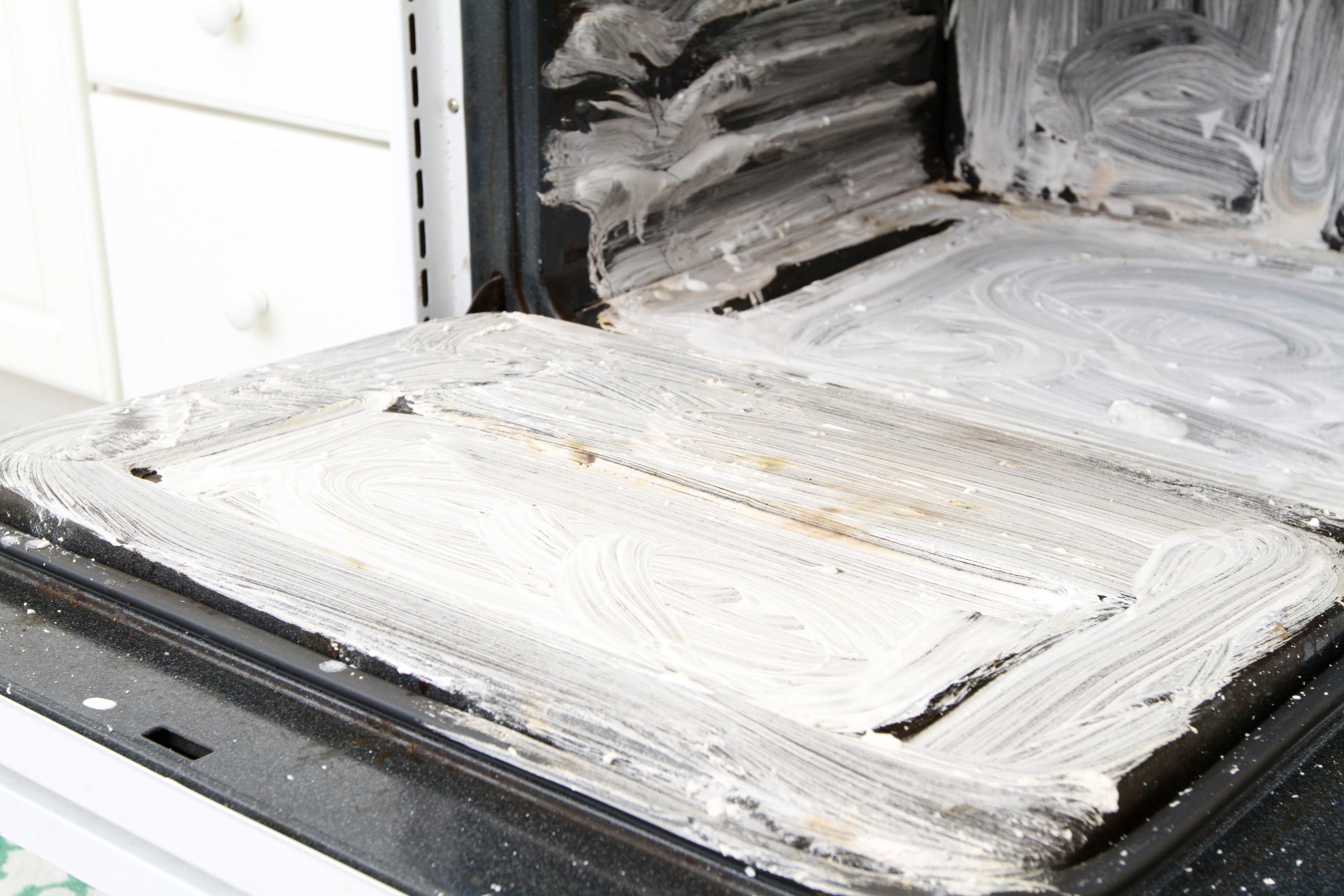 I always try to go the natural route when cleaning, so I mixed up a paste of baking soda and water and painted it over the entire surface of the oven and let it sit overnight.
Admittedly, I was skeptical that a simple homemade mix would work on all that gross, baked-on grease, so I made sure I had Barkeepers Friend as backup.
Related: 12 Things You Can Do with Bar Keepers Friend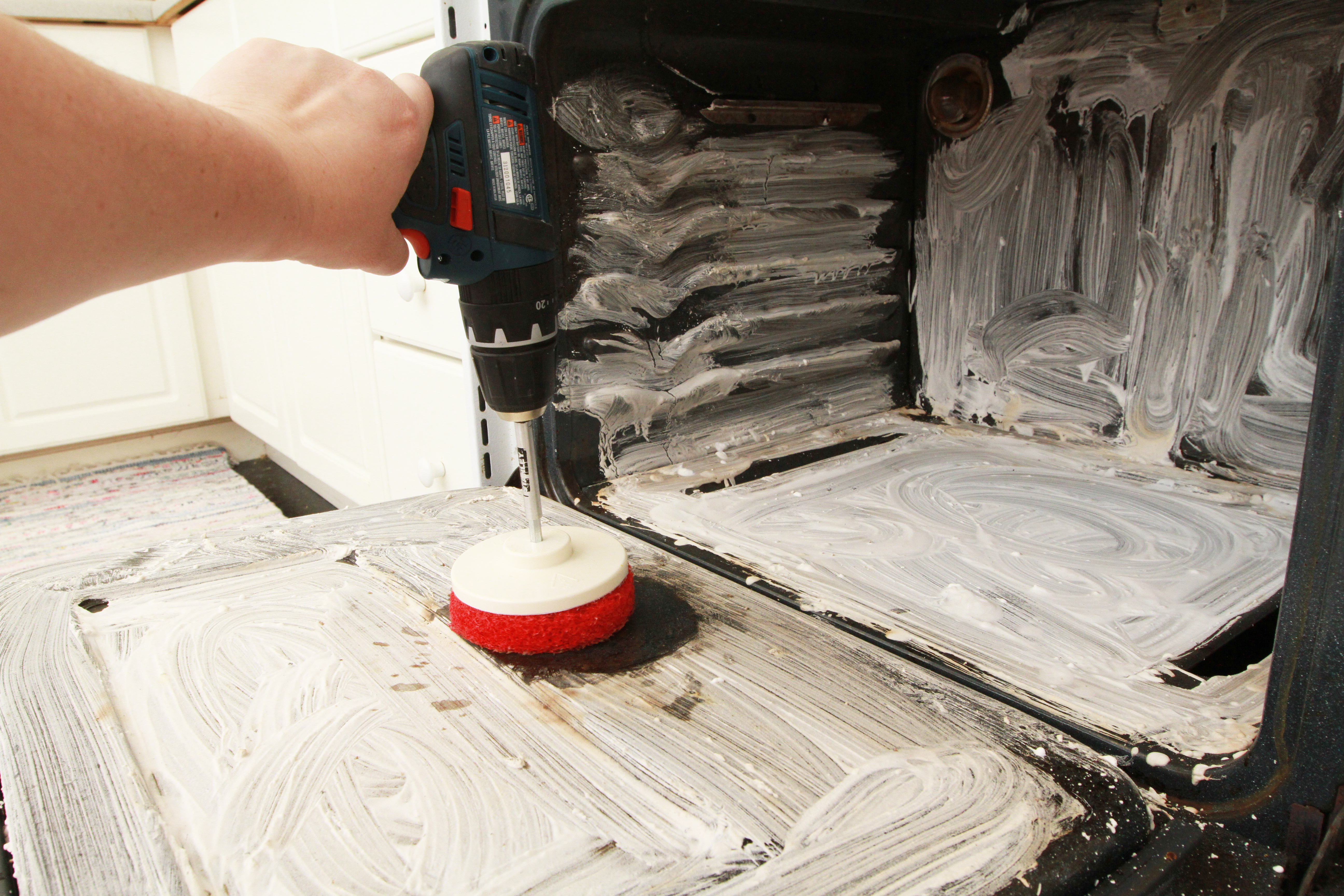 I loaded the stiff scrubber pad onto my drill, dipped it in a bit of vinegar, and got to work. Lo and behold, the tough baked-on grease lifted right off! No scrubbing on my part; I simply ran the drill back and forth across the surface of the oven, slowly.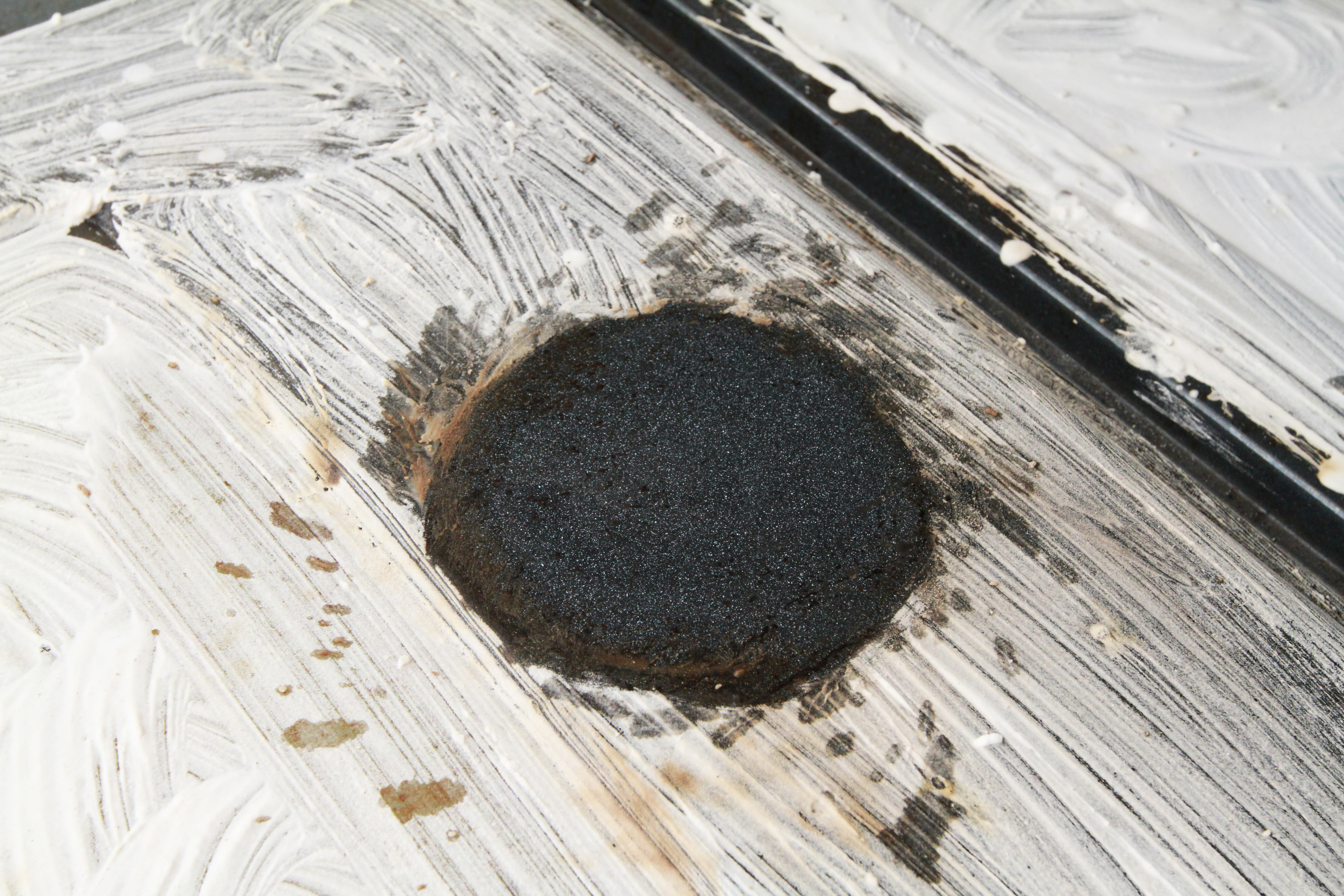 I filled a spray bottle with a one-to-one vinegar-and-water solution and sprayed the rest of the now-dried baking soda on the back and side walls of the oven and let saturate, then got to cleaning. I followed up with a wet rag, wiping away the solution and grime until the towel wiped clean.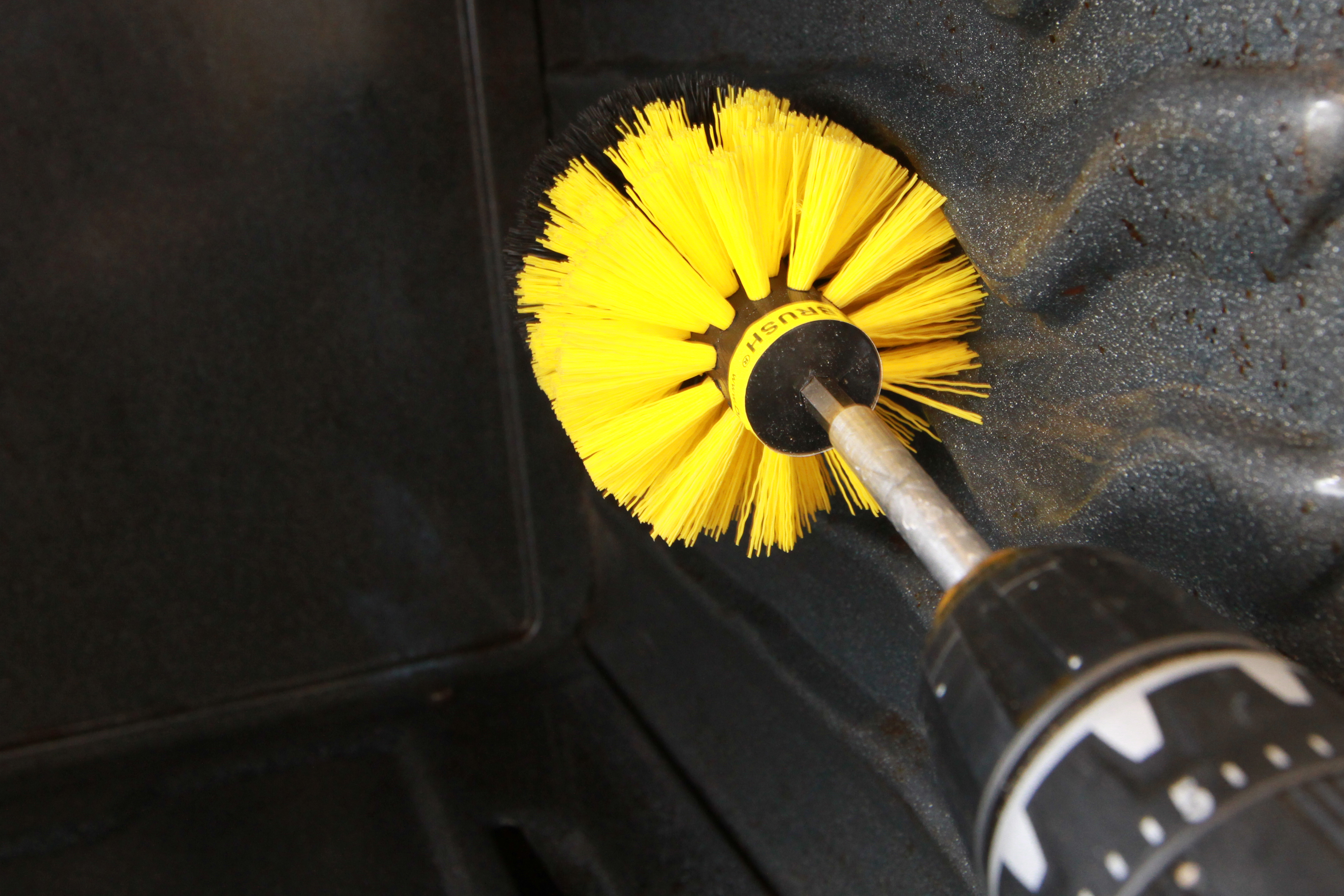 For the corners and grooves, I removed the scrubber attachment and replaced it with the nylon bristle brush. It caused more splatter — but that wasn't a problem because it was confined to the inside of the oven.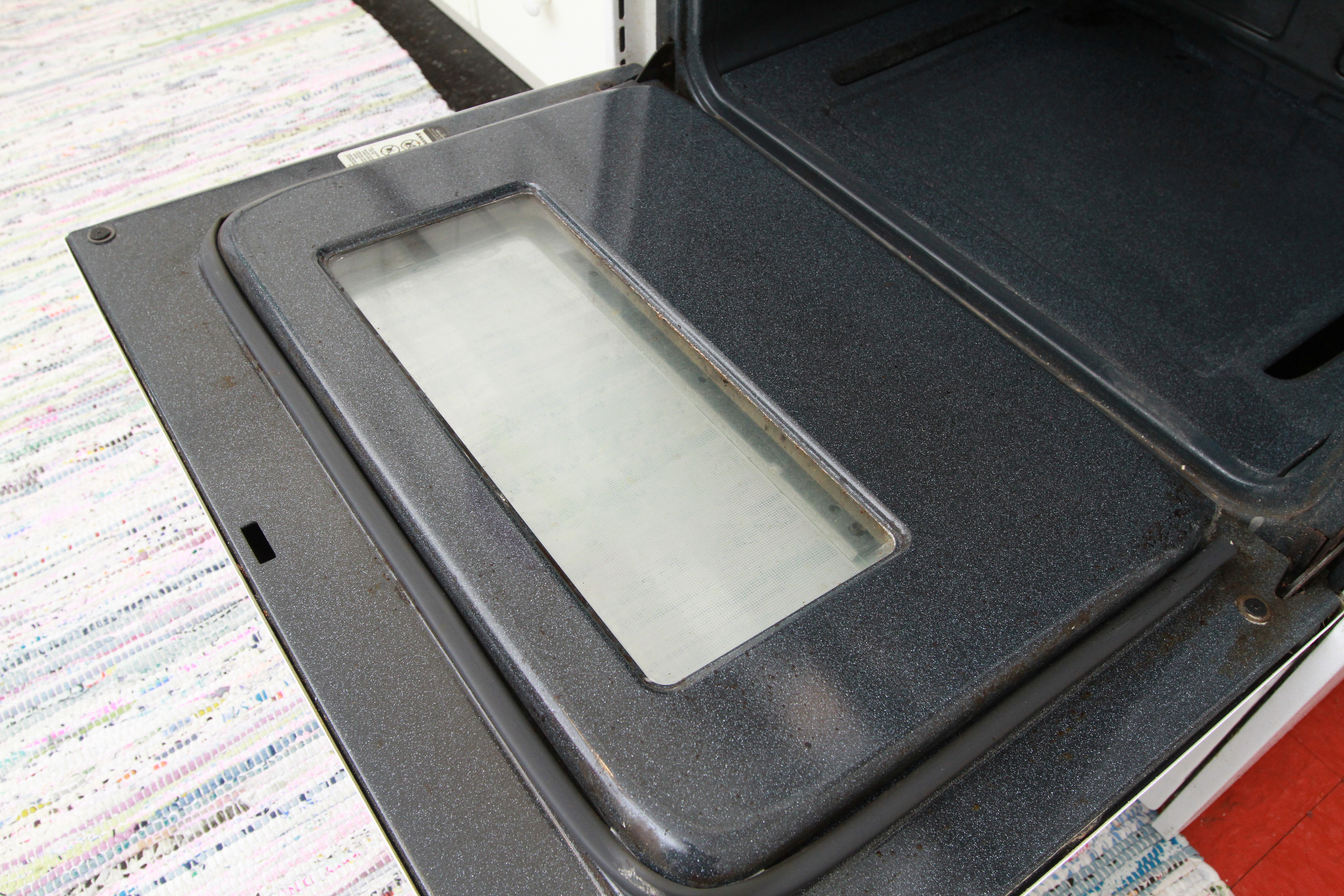 The baking soda and vinegar didn't quite cut it on the glass window, so I ended up having to use Barkeepers Friend, but after a few minutes of holding the scrubber pad in place and letting the drill do the work, it came clean.
All in, I spent about 30 (active) minutes cleaning the oven with the drill brush attachments and was very pleased with the results. There are some areas that didn't come clean and I'd guess they require a tougher cleaning agent, but overall I'm counting this as a victory.
In case you're wondering: The bristle brushes were good for knocking loose debris off the oven racks, too, but I ultimately ended up cleaning them by letting them soak overnight in the bathtub.
Related: How To Clean Oven Racks in the Bathtub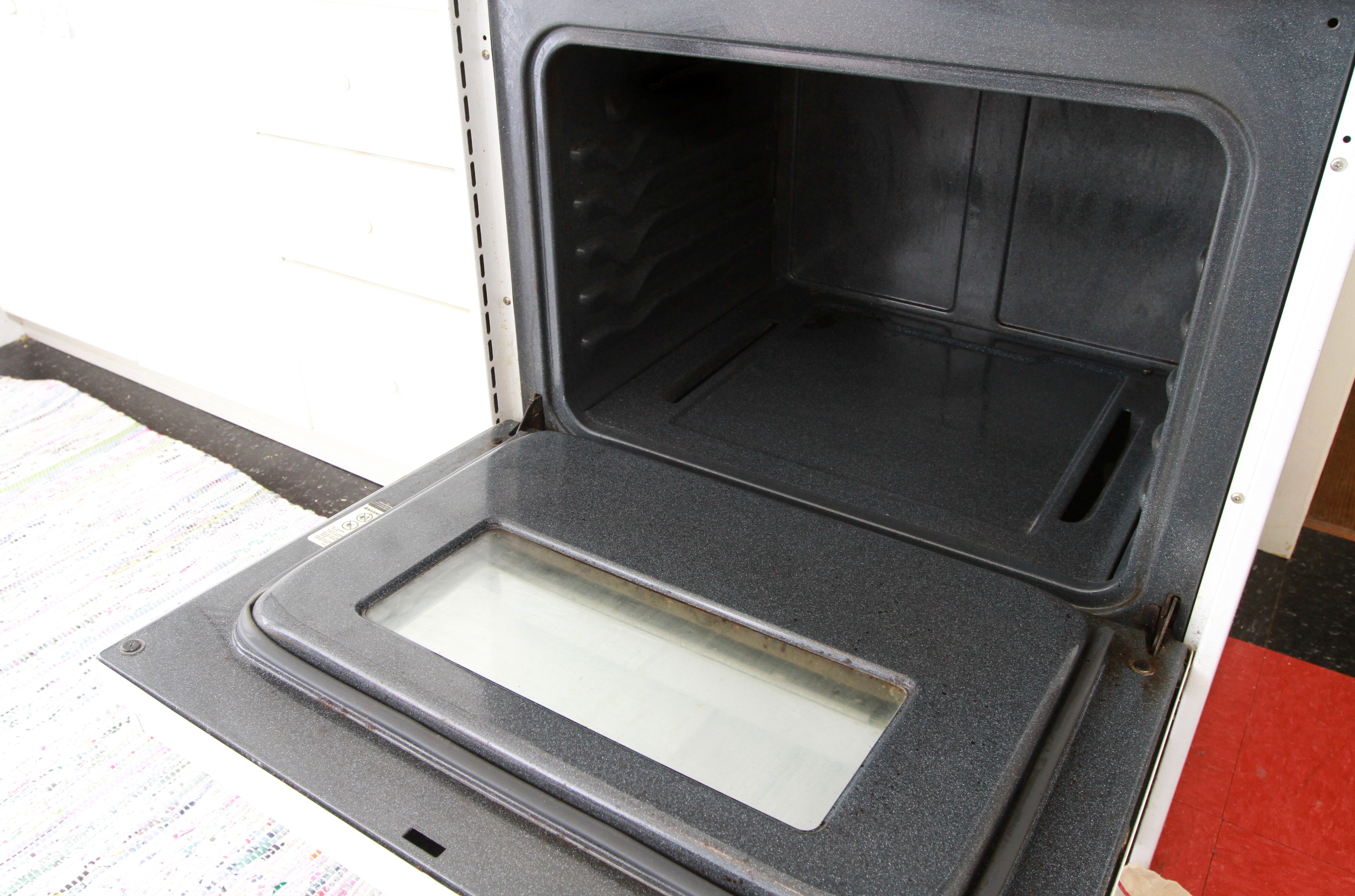 I highly recommend using a drill (and my method, specifically) if you hate cleaning your oven. Bonus: I've also had success using it with scorched pans and the stovetop.
When was the last time you cleaned your oven? How do you do it?
Source: Read Full Article