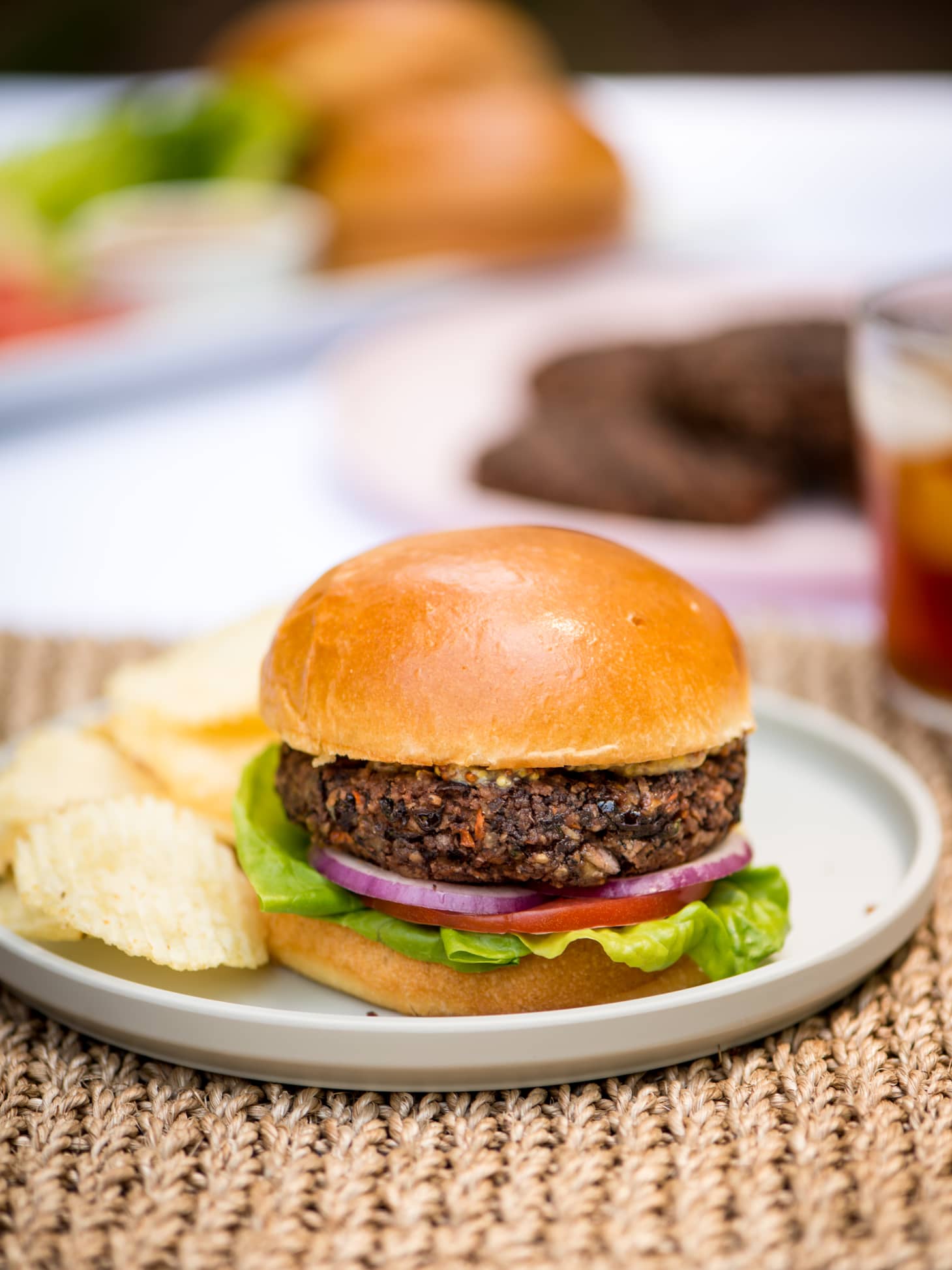 Come summer, when I want to spend more time outdoors and less time in my kitchen, planning my meals ahead of time becomes even more important. That's why I lean on meal prep sessions to prep foods I can stash in the freezer for easier weeknight meals.Here are five of my favorite things to prep in advance.
1. Breakfast Grain Bowl Mix
I always keep this breakfast bowl base of lemony quinoa and steel-cut oats on hand in my freezer. It truly makes mornings a breeze. Thaw a serving in the fridge overnight, then in the morning top with the sweet or savory toppings of choice. Right now, you can't go wrong with fresh berries (and soon, stone fruit!) partnered with a dollop of yogurt or some milk.
Get a recipe: Breakfast Grain Bowl Mix
2. Pesto
There's no time like the present to take advantage of the abundance of inexpensive herbs and leafy greens at the farmers market by blitzing them into a fresh batch of pesto. If you ask me, it's the best sauce of summer — perfect for pasta, grain bowls, potluck salads, sandwiches, and so much more. Plus it freezes wonderfully for months, so all you need to do is let it thaw in time for dinner.
Get a recipe: How To Make the Best Pesto: The Easiest, Simplest Method
3. Frozen Pizza for the Grill
Rest assured, I am not about to suggest you crank up your oven for pizza night. It's much too hot for that right now. Instead, prep and assemble a few pizzas to stash in the freezer. When pizza night rolls around, all that's left to do is toss them on a fiery-hot grill. (After all, grilling is perhaps the best way to cook frozen pizza).
Get a recipe: How To Make Frozen Pizzas at Home
4. Kebabs for the Grill
Assembling kebabs for the grill now and freezing them for later means there is zero weeknight prep when you're ready to fire up the grill. Just remember to skewer the meat or tofu and vegetables separately so each can cook for the appropriate amount of time.
Get a recipe: How To Make and Freeze Kebabs for the Grill
5. Burger Patties
It doesn't matter whether you plan on cooking up veggie burgers, beef burgers, or turkey burgers, or whether you're cooking them on the grill or stovetop. Making the patties in advance and freezing them significantly speeds up weeknight dinner prep.
Get a Recipe
The Ultimate Veggie Burger for Grilling
Easy 5-Ingredient Black Bean Veggie Burgers
How To Make the Juiciest Burger Patties
Turkey Avocado Burgers
Source: Read Full Article