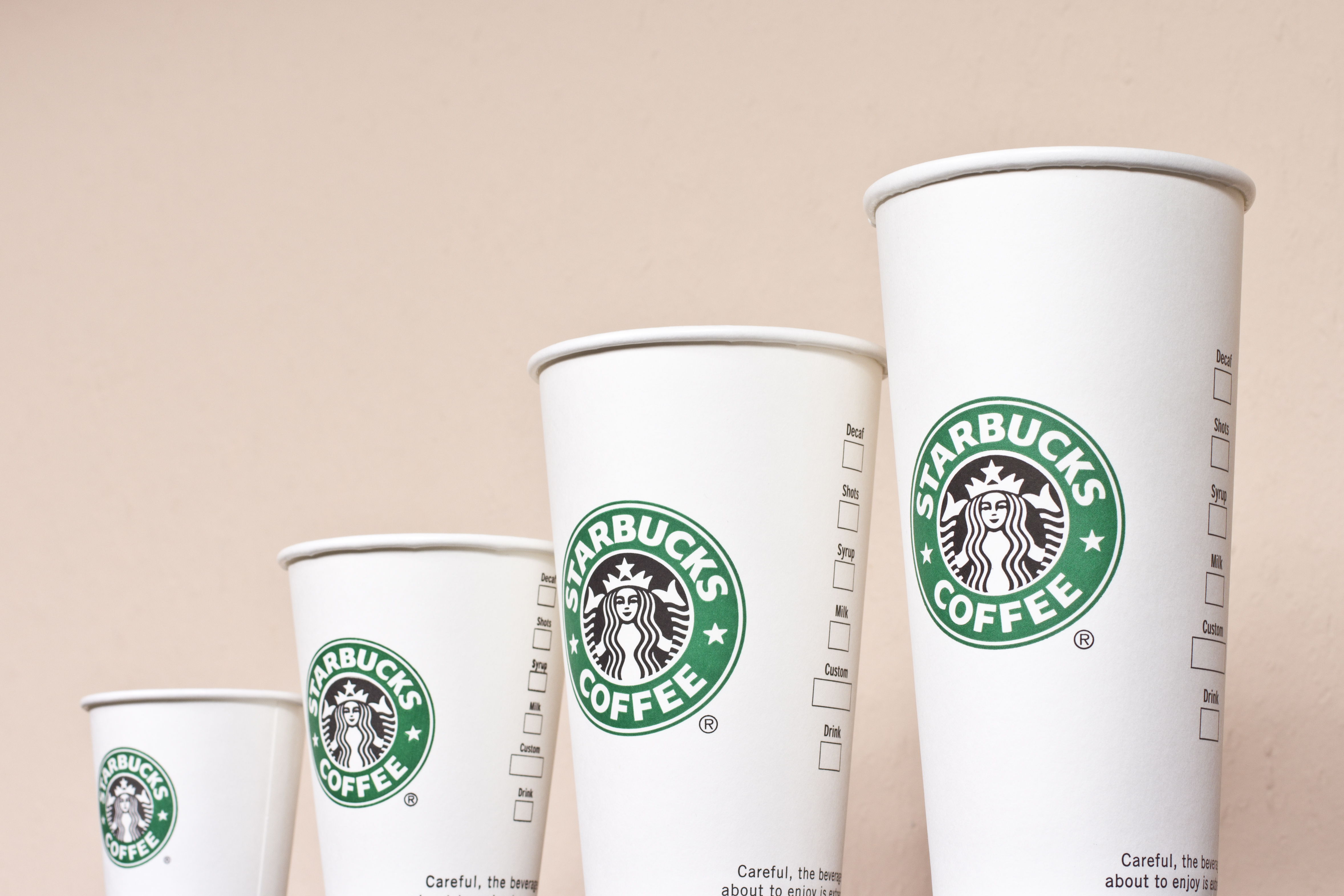 Starting on April 16, Starbucks is overhauling its much-loved rewards program. Subscribers will now have more ways to redeem points, and will be able to cash in their points for rewards sooner. And if you use a Starbucks credit or debit card, your points will never expire.
16 million people use the rewards program, and as CNN reports, the "program accounts for about 40% of sales," in the U.S., making it wildly popular. But fans shouldn't worry that their favorite rewards program features are disappearing; in fact, customers will be able to earn free stuff faster.
For instance, the program now uses a tiered rewards structure: For 25 points, you can customize your drink with an additional espresso shot or a dairy-alternative milk at no extra charge. 50 points will get you a free bakery item or regular coffee, while 200 points is your ticket to a free sandwich or salad.
There's more incentive for new people to join, too. According to the company, new members can earn points right away (on the day they join, even). That means that in just two or three visits to Starbucks to pick up your morning coffee, you could earn enough points to start redeeming rewards.
"There are people who like to spend at very low levels, and there are people who like to hoard a lot of points," Matthew Ryan, the company's chief marketing officer, told CNN. "Right now, we have just the middle point of the range."
In the old program, customers would have to rack up 300 points within a year before they could start earning free goodies. Some things are staying the same, however: Customers will still earn 2 points for every $1 spent. Plus, there are other perks for rewards members like free refills on brewed coffee and hot tea, and free treats on your birthday.
Source: Read Full Article