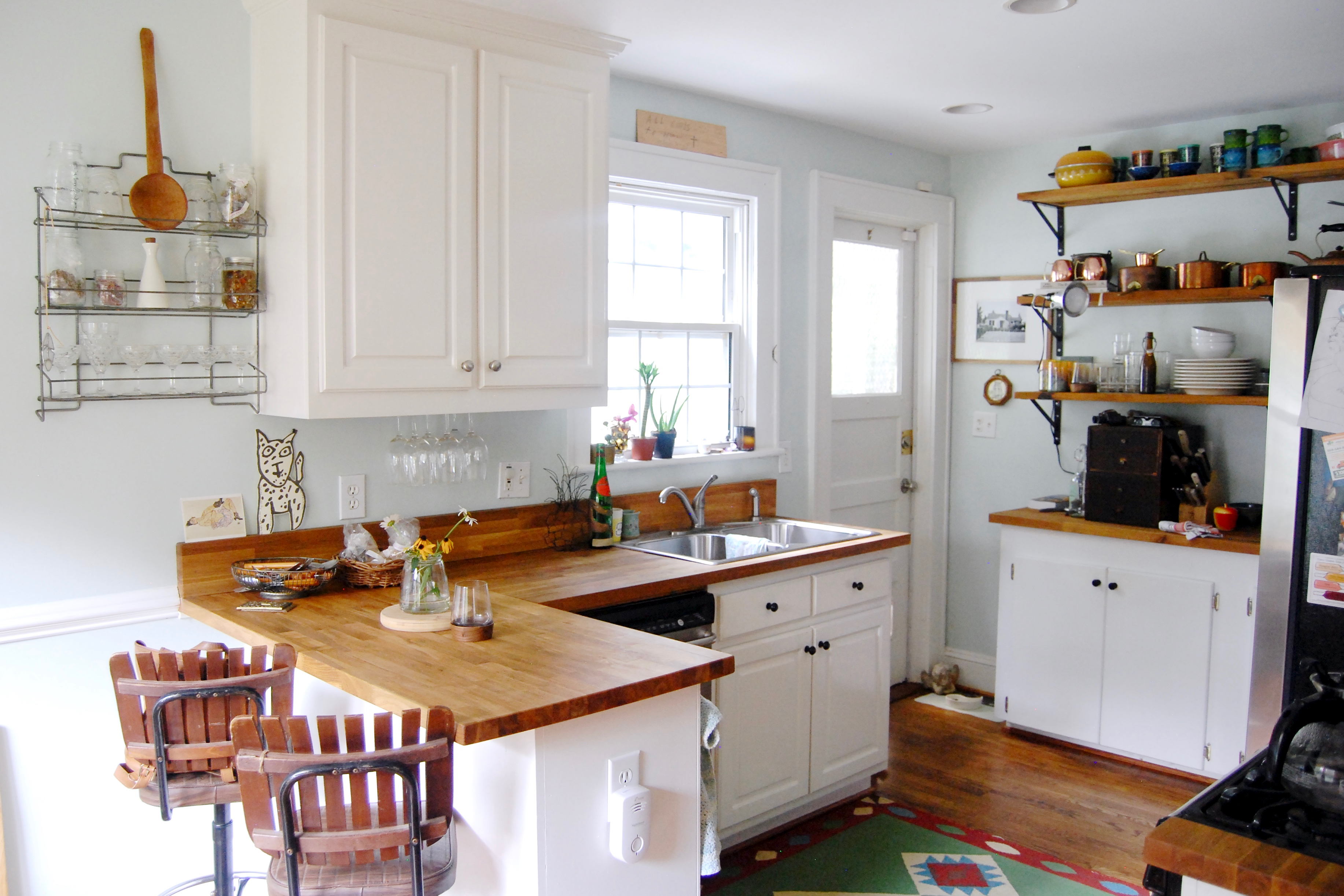 About a year ago, five of my friends and I decided that we needed to join forces as food-lovers and create a supper club to stay on top of the growing restaurant scene in Buffalo. Since the creation of our group, we've visited almost 20 local restaurants, trying nearly everything on each menu.
When we're not venturing to a new restaurant, we aim to get together to cook different international dishes at home, and Japanese food — sushi, specifically, is a favorite that we've tackled more than once.
Unless you've taken a class and learned how to use those bamboo rollers, you probably haven't been too successful when it comes to making sushi at home. It really is an art form. Enter: the Sushi Bazooka. What's a Sushi Bazooka? I'm so glad you asked! Because my dinner club friends and I had the same question!
Turns out it's a $7 gadget that you can find on Amazon. And it's 100 percent necessary — even if you don't like raw fish.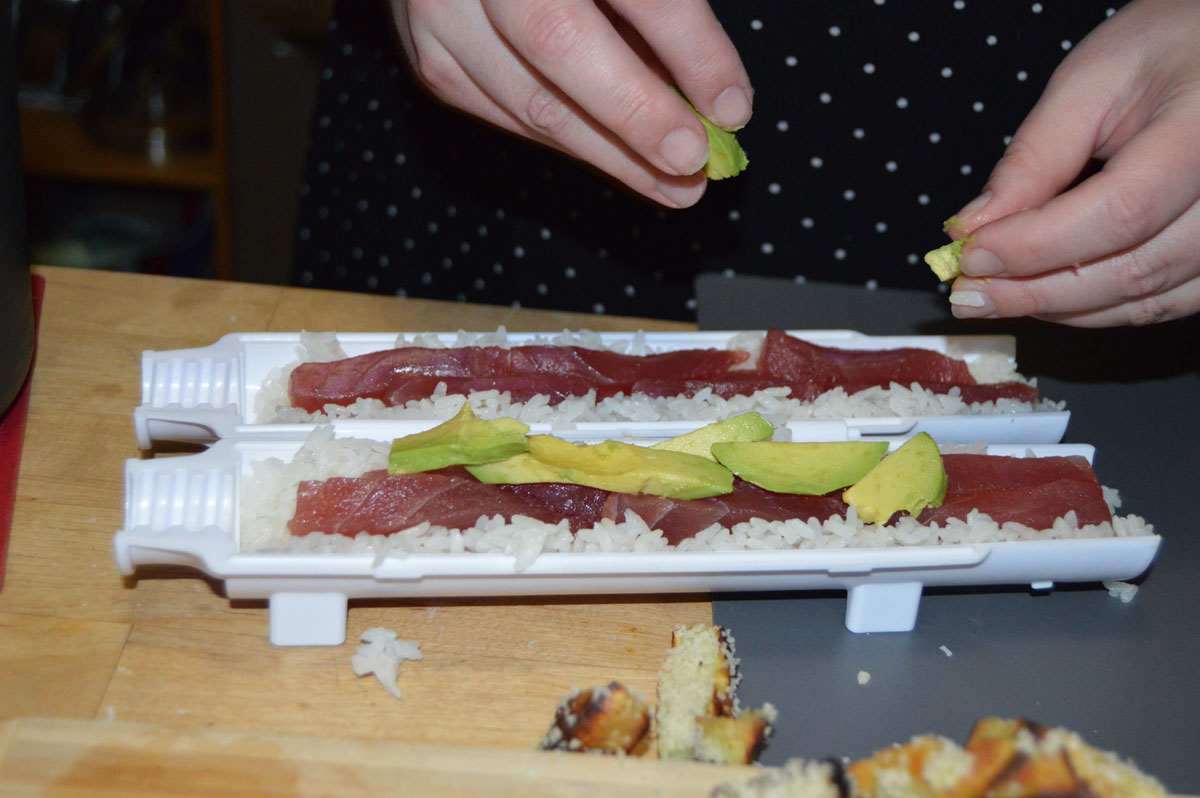 A fairly simple piece of plastic, the device opens up like a clamshell and you load it up with rice (tip: Have a cup of water nearby to dip your fingers in and keep the rice from sticking to your hands), avocado, sushi-grade salmon, or whatever else your heart desires.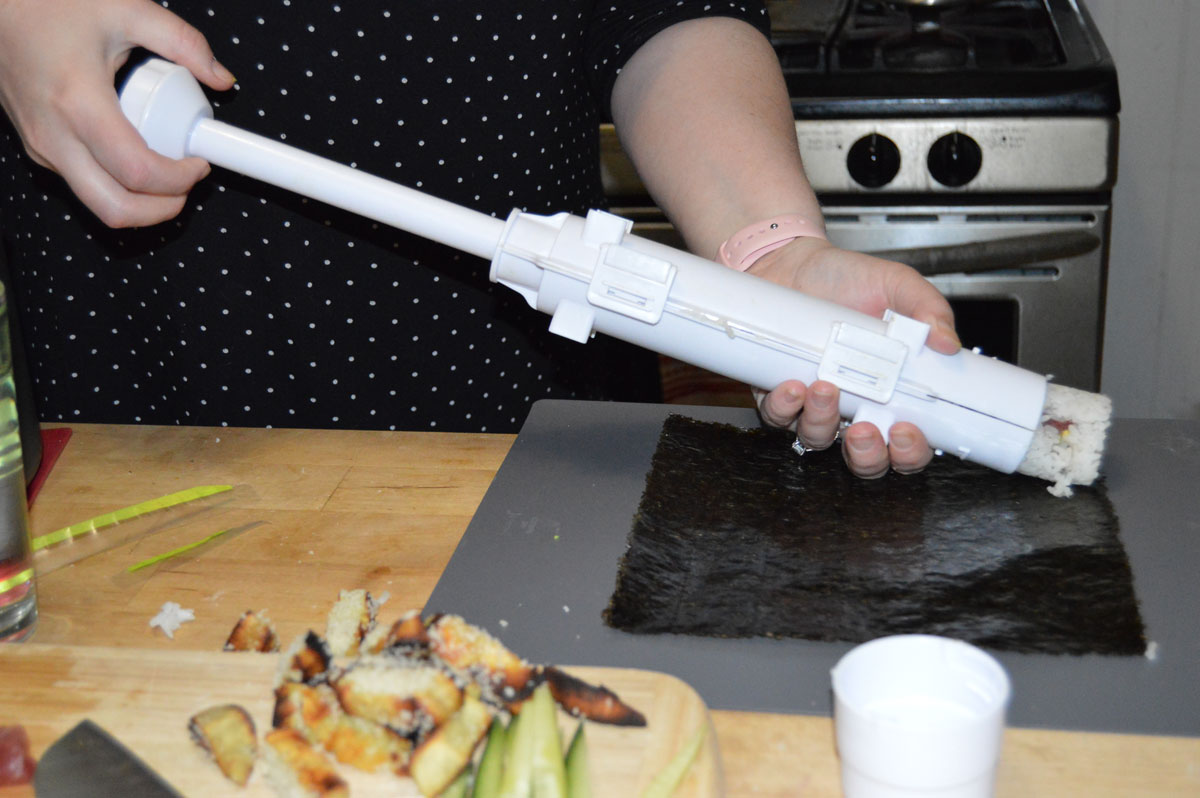 Once each half is full, you close the SB (as we affectionately call it!), lock it with the pump in place, tap it gently, and push the roll out the other side. Then, you just slice and serve. There you have it! Near-perfect sushi!
But what about those people who don't like raw fish? The thing about the Sushi Bazooka is that it really has lots of possibilities. We made a "Big Mac" roll with ground beef, American cheese, pickles, shredded lettuce, diced onions, and Thousand Island dressing instead of soy sauce.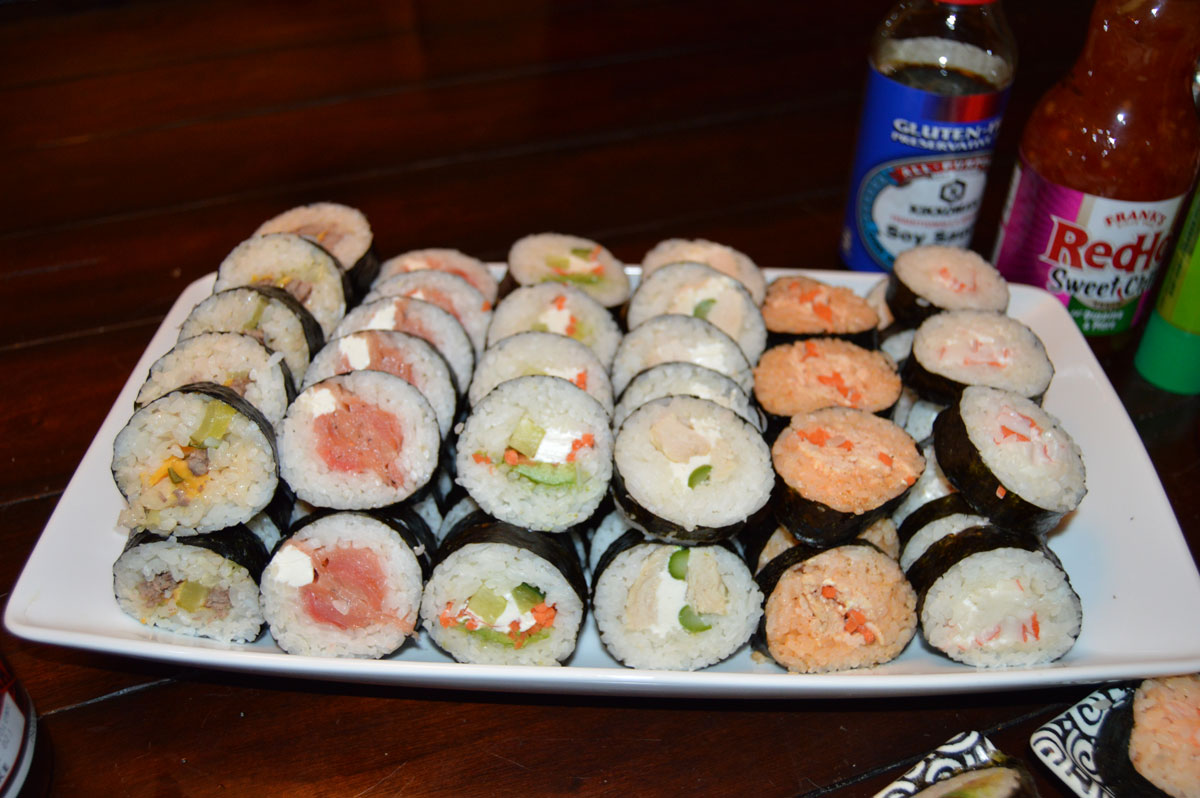 We also made a Crab Rangoon roll with melted cream cheese, crab, and sweet chili sauce. And a Buffalo Chicken roll with blue cheese as the dipper. We made a few veggie rolls — including a roasted buttered sweet potato and another with avocado, cucumbers, carrot, and cream cheese. Of course, we made some traditional rolls with salmon (Trader Joe's has a great smoked salmon trio you can use), shrimp, tuna, and more.
Most of us in our supper club had never heard of the Sushi Bazooka before it showed up at our dinner party. But now, it's all we can talk about. Should we try that new Mexican restaurant that just got a rave review? Or. OR! Should we try to make taco sushi rolls with our beloved SB?
Would you spend $7 on this fun-but-admittedly-gimmicky gadget?
Source: Read Full Article