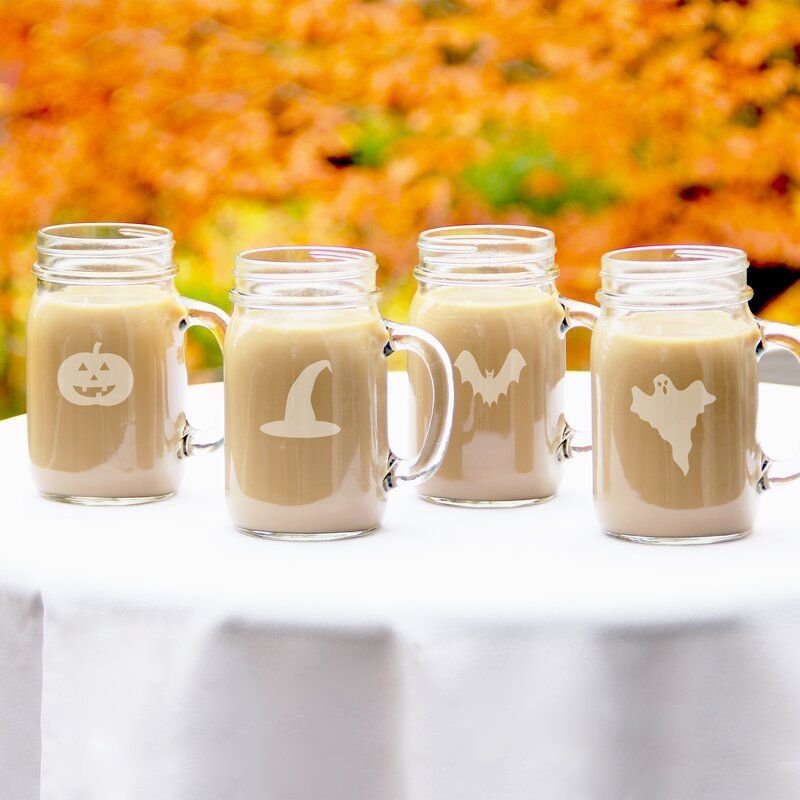 Newsome 4-Piece Mason Jar Set
In the market for new Halloween glassware? Wayfair is selling a scary-cute, Halloween-inspired mason jar set, and every glass in it is ideal for hosting hot apple cider, a Halloween-themed cocktail, hot chocolate, iced coffee, and really any drink that comes to mind–water, even!
The Newsome Glass Mason Jar Set is simple yet spooky enough to ring in the holiday. It includes four 16-ounce glass mason jars with handles and beveled tops. Each jar features a white etched design on it. There's a smiling Jack-O-Lantern, a spooky bat, a witch's hat, and a haunting ghost. Personally, I'd go for the spooky bat, because it has tiny little eyes and, to quote a viral Vine from the olden days, "It's freakin' bats!"
You can buy the mason jar set on Wayfair for about $52—that's about $13 per jar. Honestly, that's worth it! You can break these out every year or use them all year long. No one can stop you from doing that!
While you're at it, you might as well get a skull-shaped frying pan, 3-D skull ice cube mold, and pumpkin waffle maker to really make your kitchen the eerie scene it deserves to be this Halloween. Oh, and if you need a few fall and Halloween drink ideas, we've got you covered. And what's a festive drink without seasonal treats? These Halloween desserts are game-changers. Enjoy!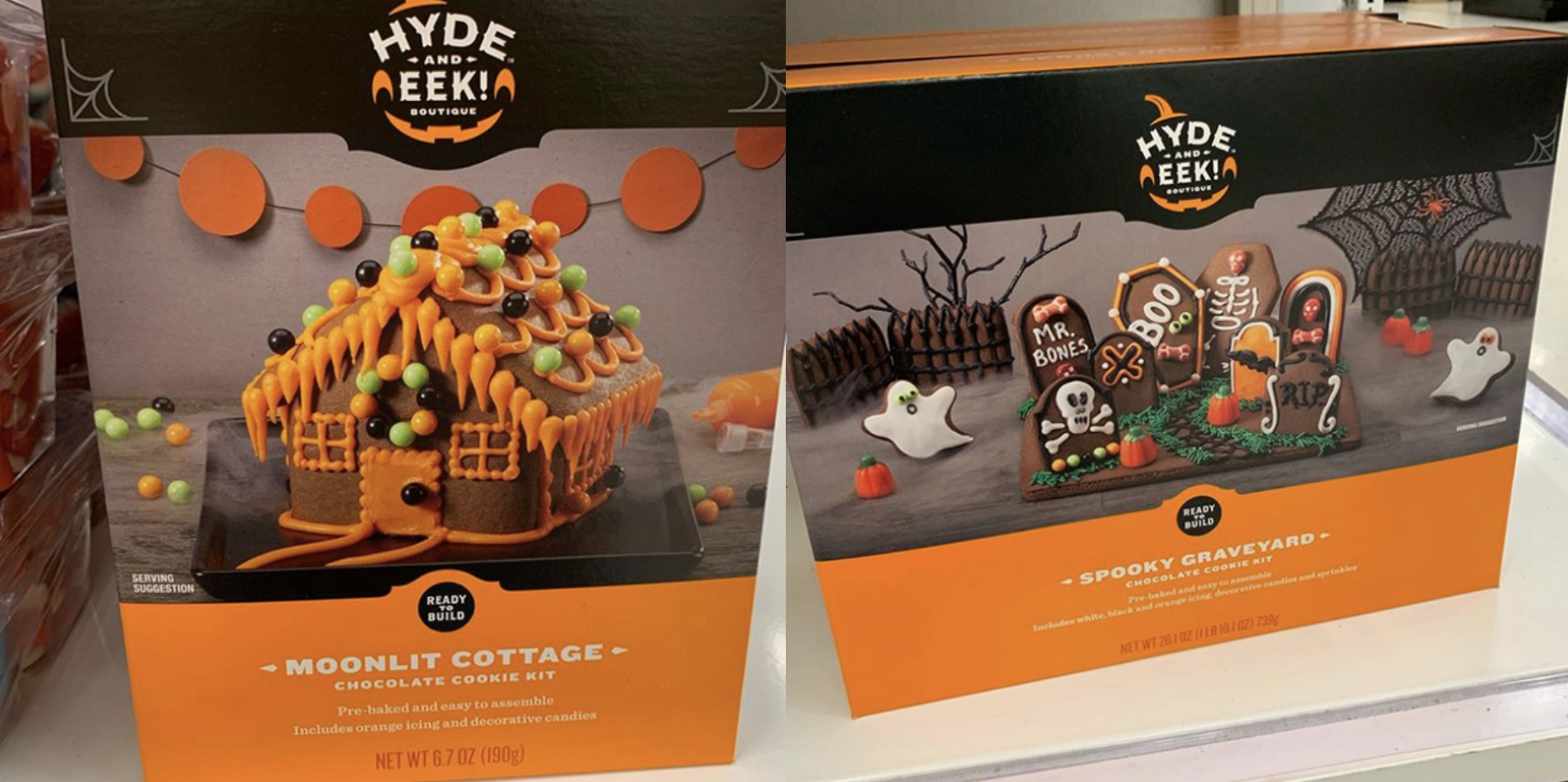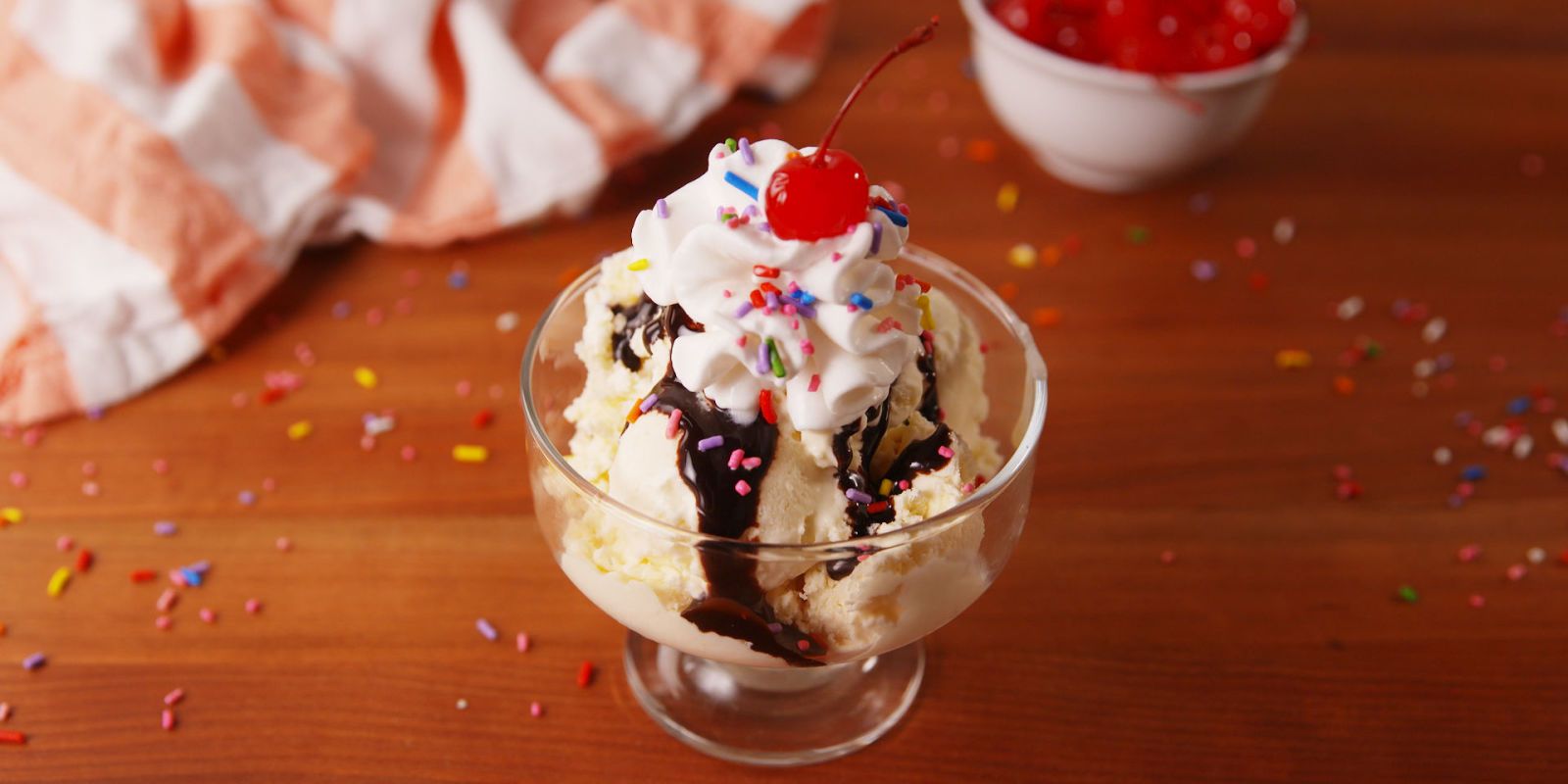 Source: Read Full Article