I think we can all agree that in the year 2020, everything is chaos. In a world where there are seemingly no rules (ahem, like Black Friday stretching the entire month of November instead of just one day), I would like to present one that is non-negotiable: an air fryer is a must-have kitchen appliance.
Maybe you've been trying to ignore the hype or maybe you're just a cynic, but I'm here to tell you that an air fryer will absolutely change your entire life, and lucky for you there are so many Black Friday deals already available online.
To avoid big crowds and lines on Black Friday this year, which always falls the day after Thanksgiving, retailers are offering sales all November long. Air fryers can be purchased from sites like Walmart, Lowe's, and Best Buy at prices so low you'll do a double take.
Amateur cooks will feel like seasoned chefs with one of these appliance in their kitchen and you can easily whip up everything from chicken tenders to donuts. We have an entire cookbook you can buy with over 70 recipes to choose from, so what are you waiting for?
Walmart
Save $20 on an Instant Pot Duo Crisp + Air Fryer 6-Quart Pressure Cooker with Air Fryer Lid
Get $30 off a Ninja 4-Quart Air Fryer, AF100
Get $30 off a PowerXL Vortex Air Fryer Pro Plus 10-Quart
Get a Farberware 3.2-Quart Digital Air Fryer for only $60
Save 50% on a Farberware 3.2-Quart Oil-Less Multi-Functional Air Fryer
Get $115 off a Best Choice Products 16.9-Quart Family Size Air Fryer
Get $30 off a Posame Programmable Digital 4.2-Quart Air Fryer
Best Buy
Save $40 on a Bella Pro Series 8-Quart Touchscreen Air Fryer
Get $50 off a Bella Pro Series 6.3-Quart Touchscreen Air Fryer
Save $30 on a Bella Pro Series 4-QuartTouchscreen Air Fryer
Get a Bella Pro Series 2-Quart Analog Air Fryer for only $25
Kohl's
Save $50 on a Ninja Foodi 8-Quart Deluxe XL Pressure Cooker & Air Fryer (and get $40 in Kohl's Cash)
Save $20 on a Ninja Foodi 6-in-1 2-Basket Air Fryer with DualZone Technology (and get $30 in Kohl's Cash)

Get $30 off an Instant Vortex Plus 7-in-1 Air Fryer Oven (and get $20 in Kohl's Cash)
Save up to $20 off a PowerXL Vortex Air Fryer in 2-Quart, 5-Quart, and 7-Quart sizes (save an extra 15% off with code SAVE15 and get $10 in Kohl's Cash)
Save $30 on a NuWave Brio 7.25-Quart Air Fryer (save an extra 15% off with code SAVE15 and get $10 in Kohl's Cash)
Get $20 off a PowerXL Vortex 10-Quart Air Fryer Pro (save an extra 15% off with code SAVE15 and get $20 in Kohl's Cash)
Lowe's
Get a Style Selections 5.3-Quart Air Fryer for only $50
Save $10 on a Style Selections 3.7-Quart Air Fryer
Home Depot
Save $50 on an Aria 10-Quart Black Air Fryer
Save $50 on an Aria 7-Quart Ceramic Family-Size Air Fryer
Get 27% off a GoWISE USA 5-Quart Black Air Fryer with Duo Touchscreen Display
Get a GoWISE USA 7 Qt. Red Air Fryer with Dehydrator for only $97
Wayfair
Save 29% on a Dash 2-Quart Compact Air Fryer
Save $128 on a Kalorik 5.3-Quart Digital Stainless Steel Air Fryer Pro XL
Get 21% off a GoWISE USA 5.48-Liter 8-in-1 Air Fryer
Save 54% on a PowerXL 5.3-Quart Power Air Fryer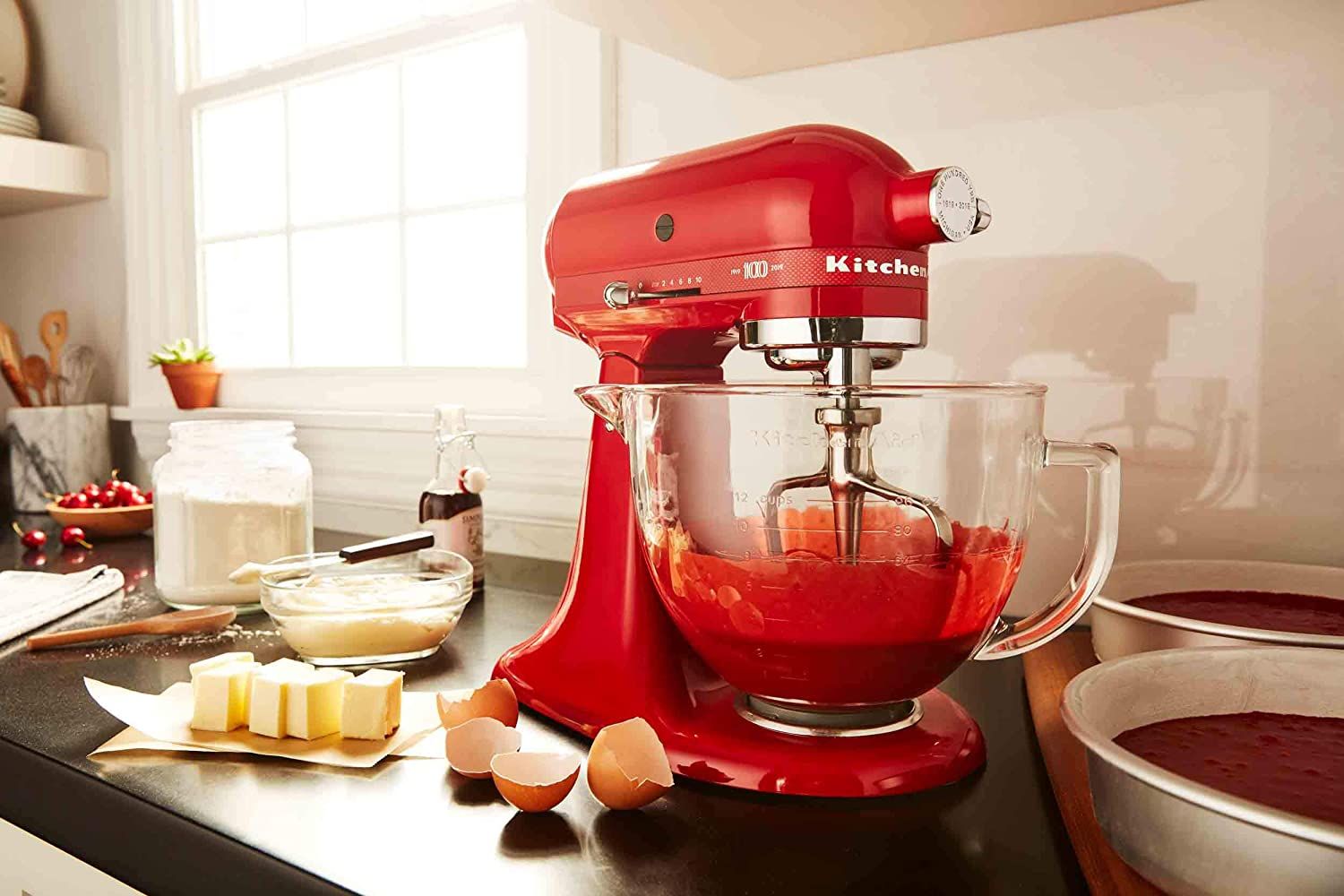 Source: Read Full Article