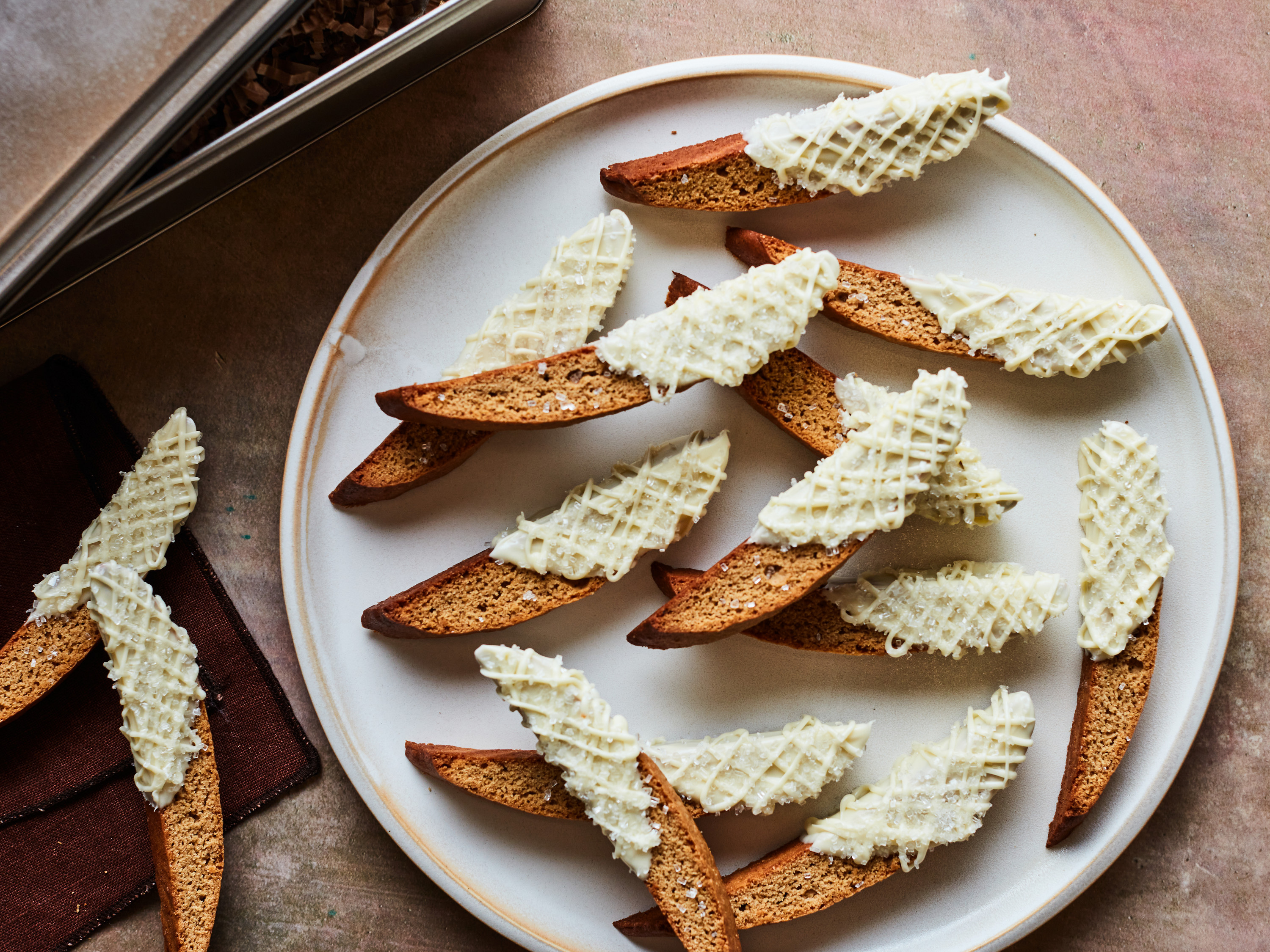 Photo By: Matt Armendariz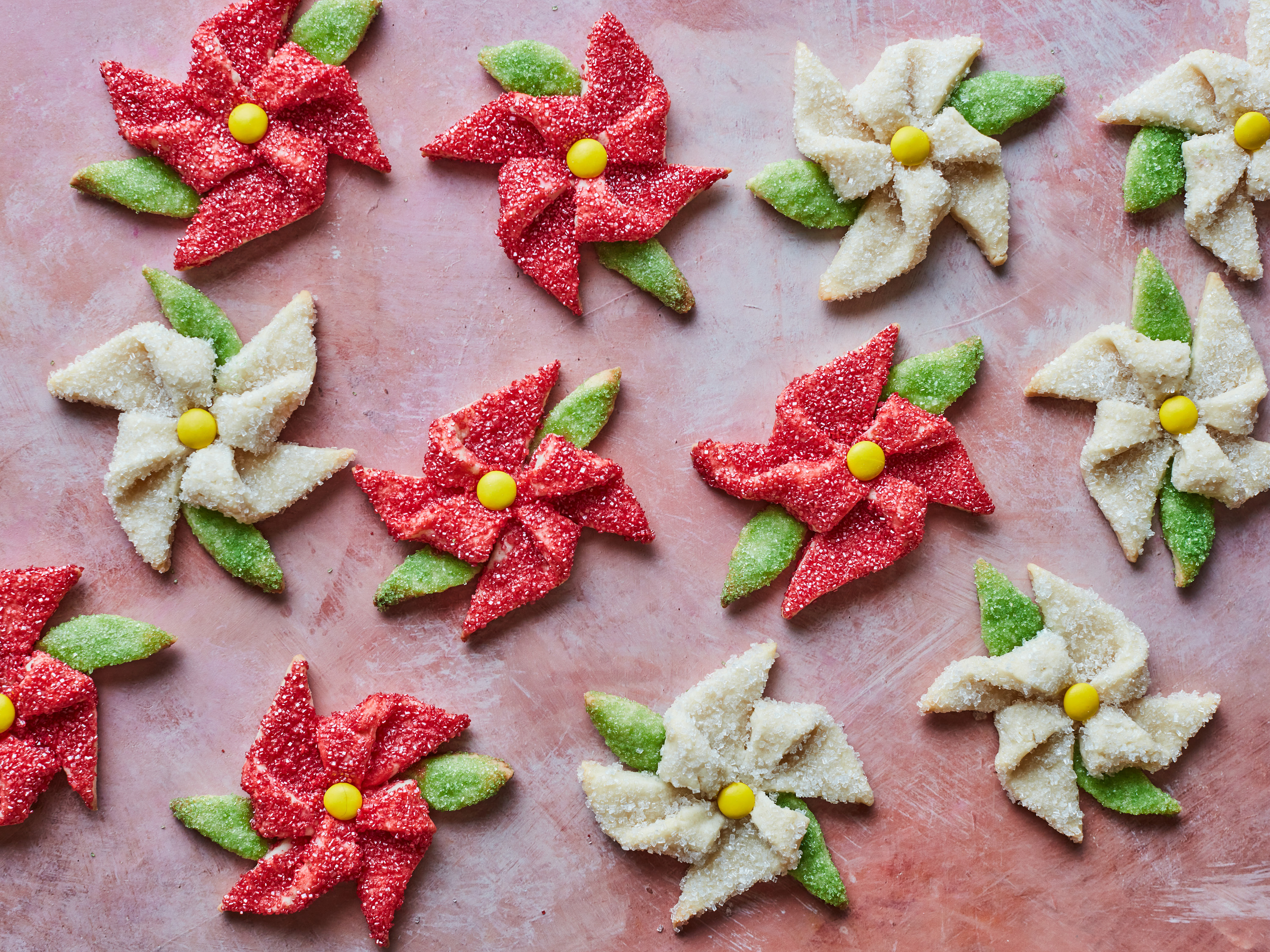 Photo By: Matt Armendariz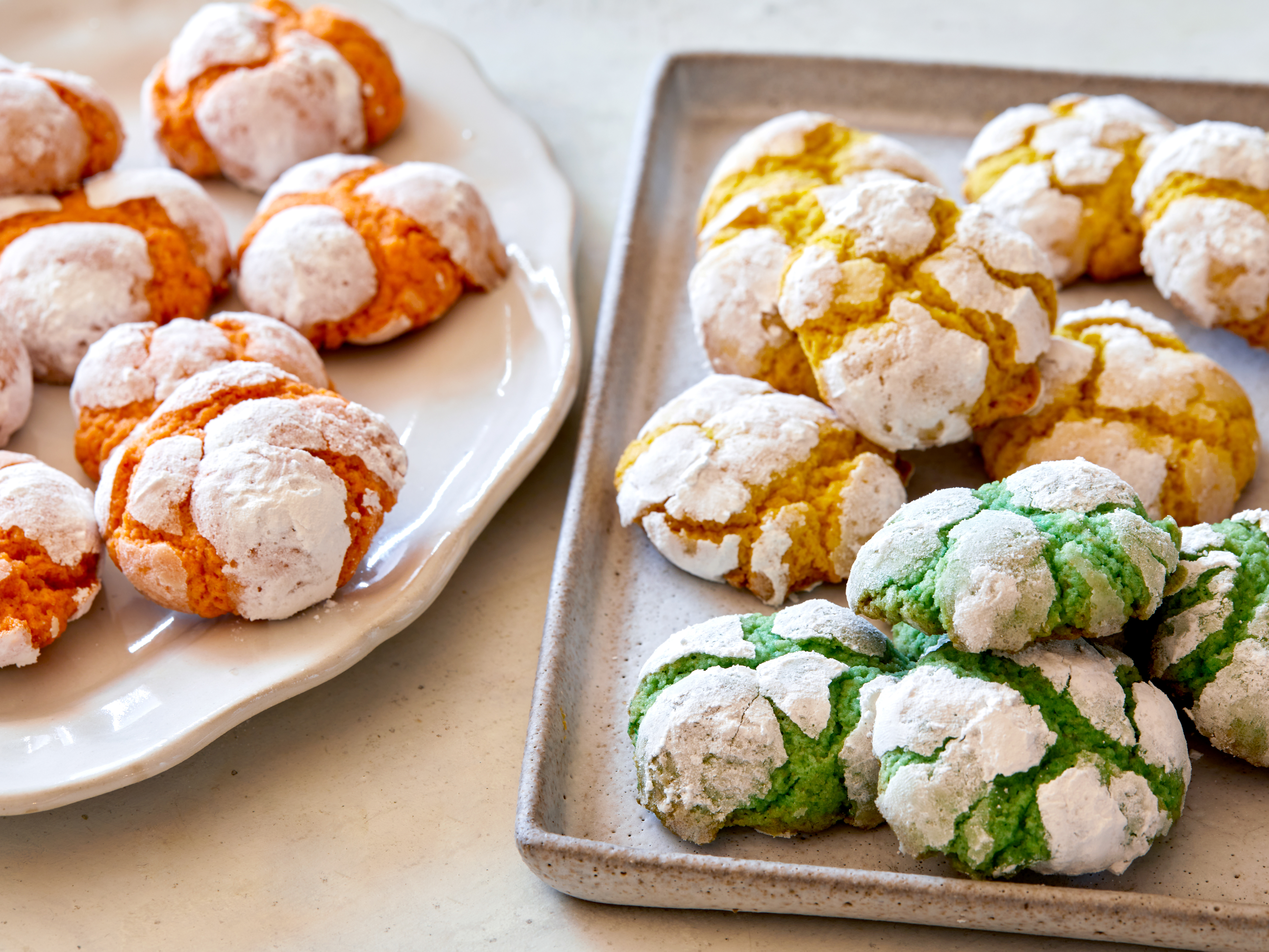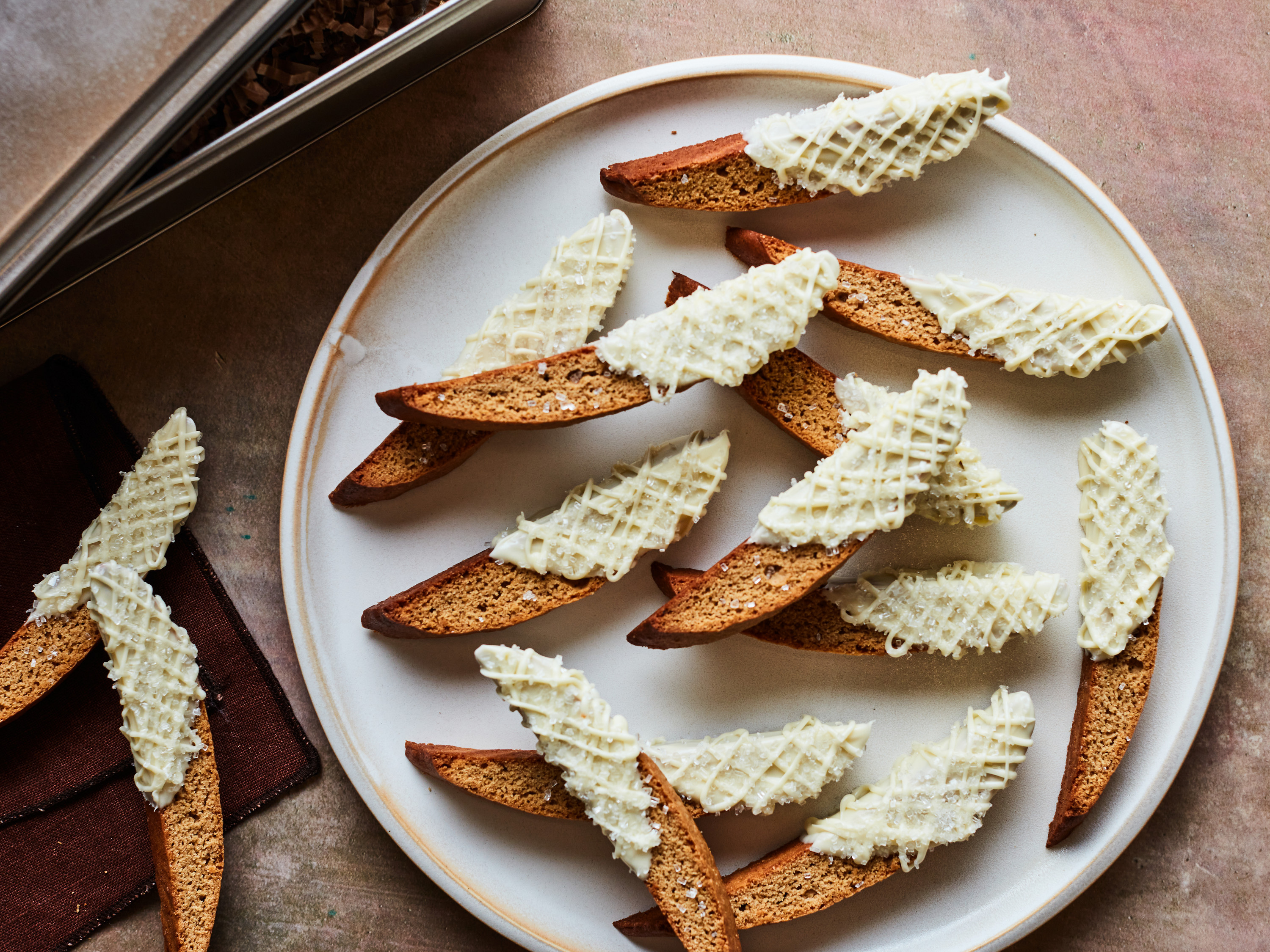 Photo By: Matt Armendariz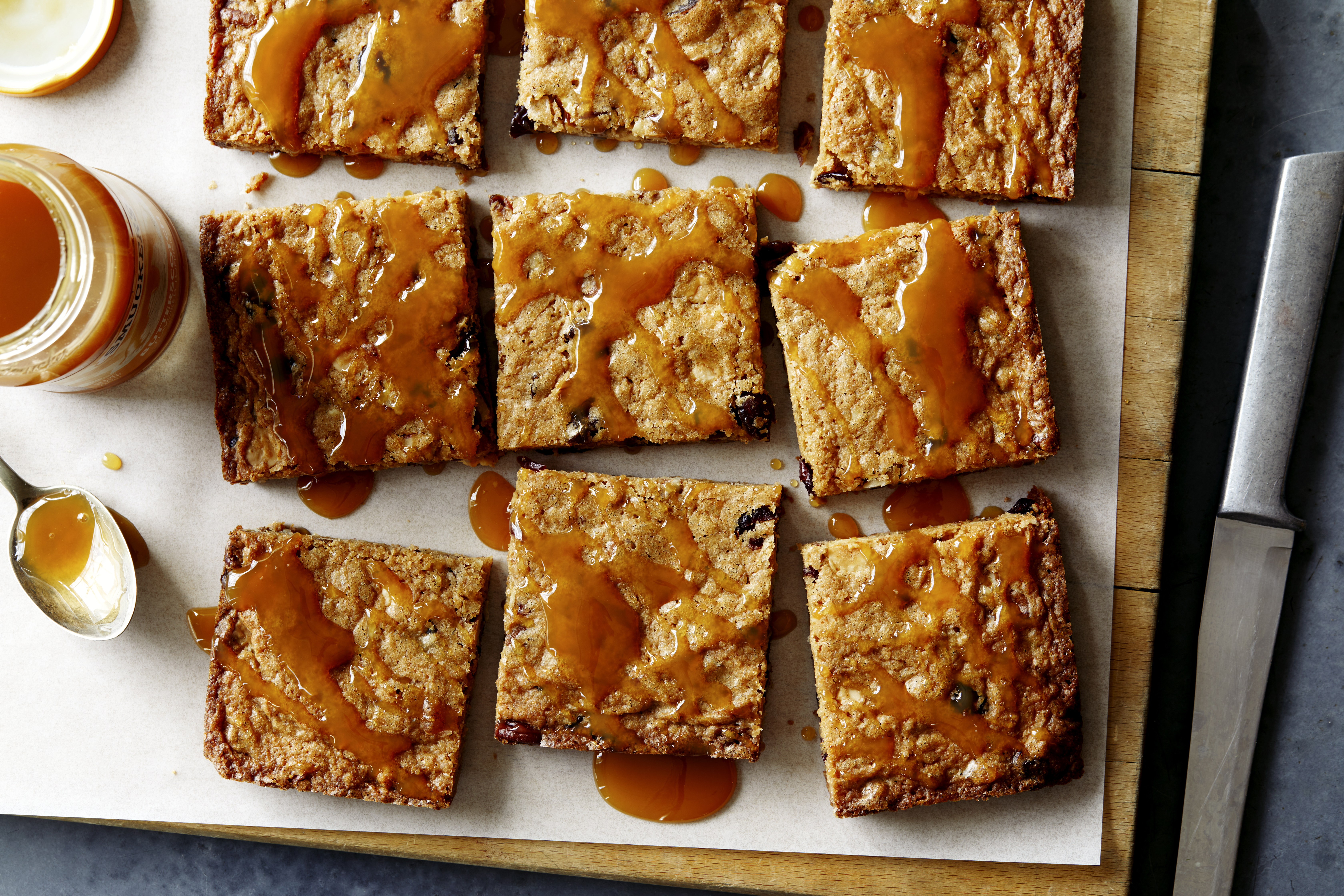 Photo By: Teri Lyn Fisher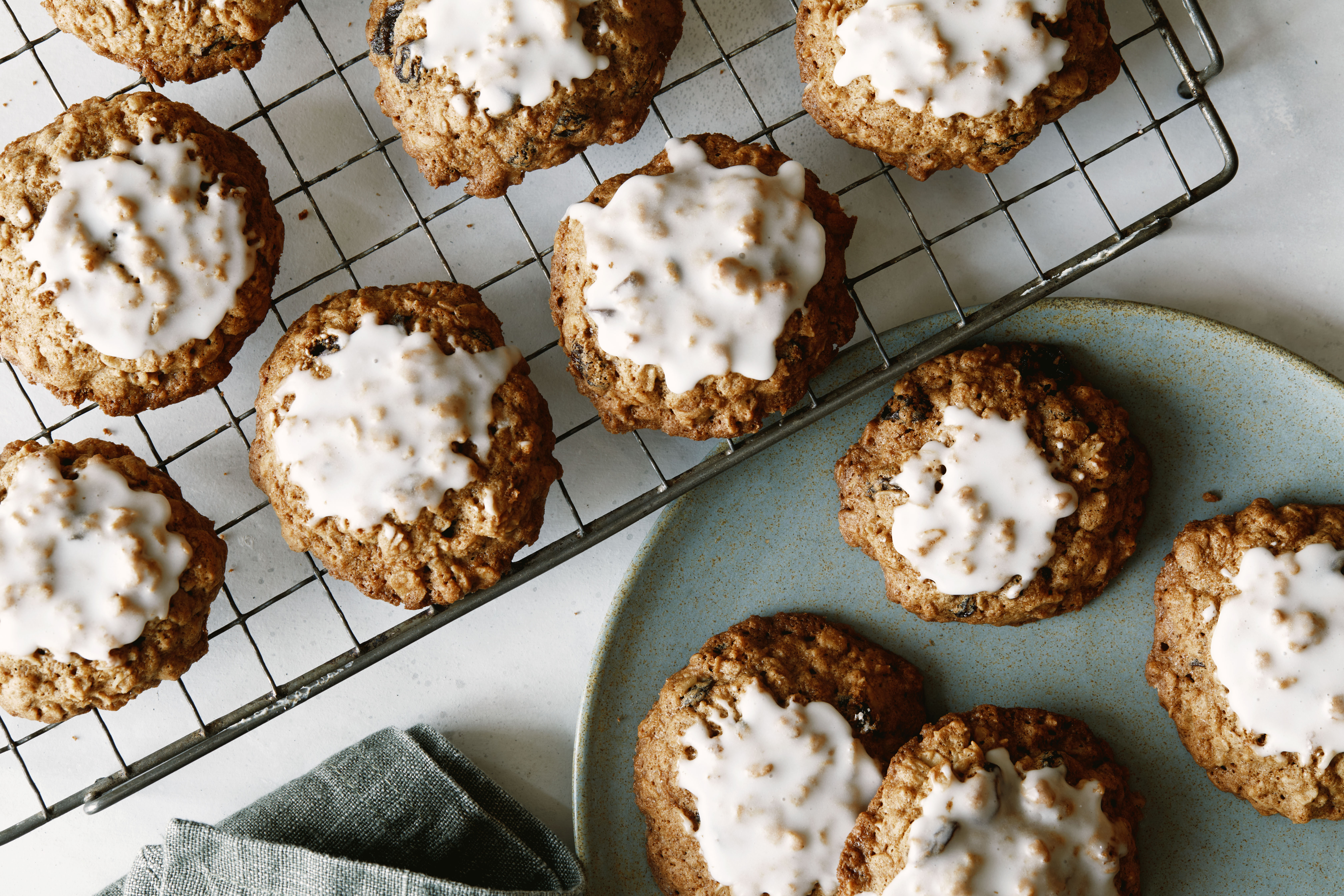 Photo By: Teri Lyn Fisher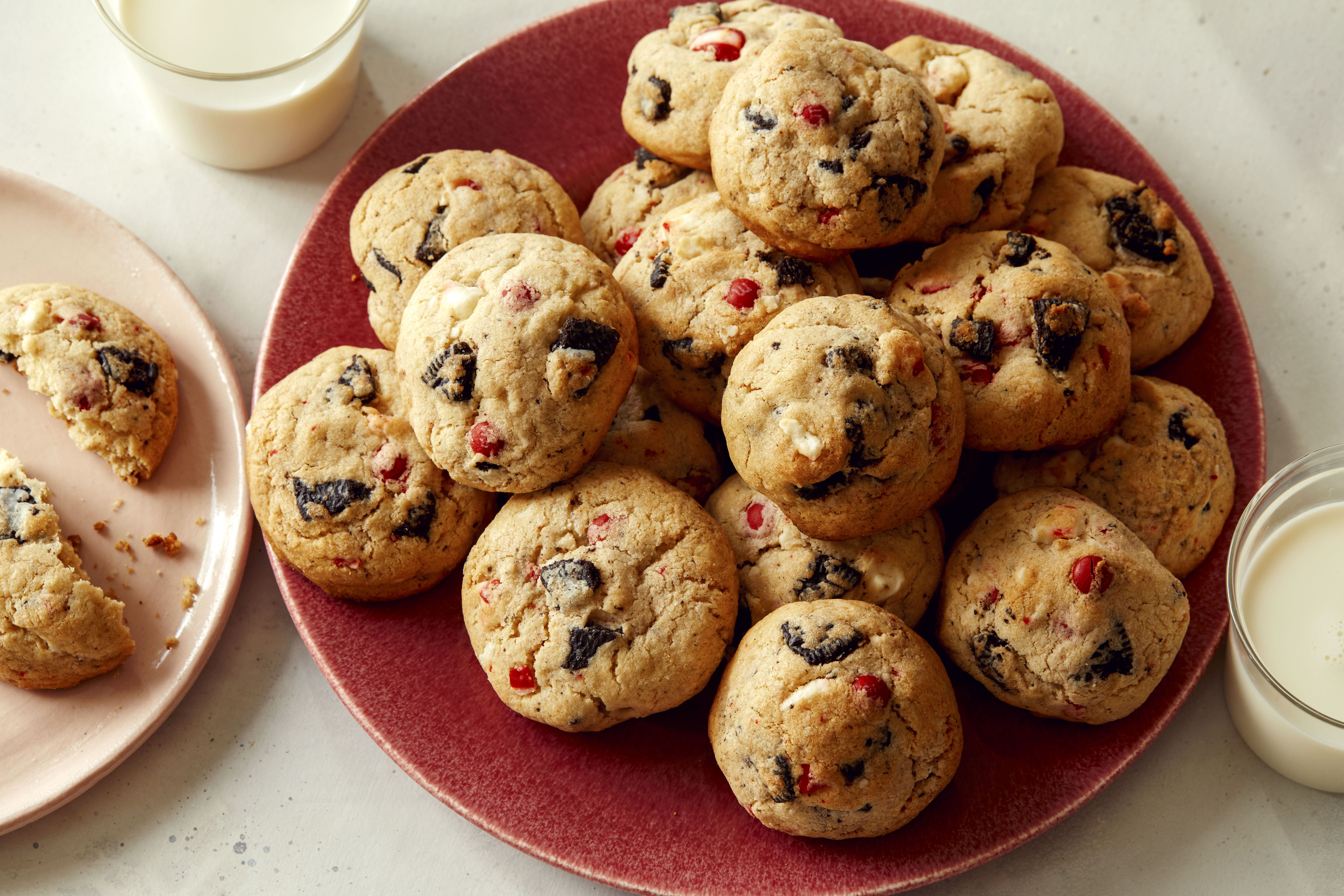 Photo By: Teri Lyn Fisher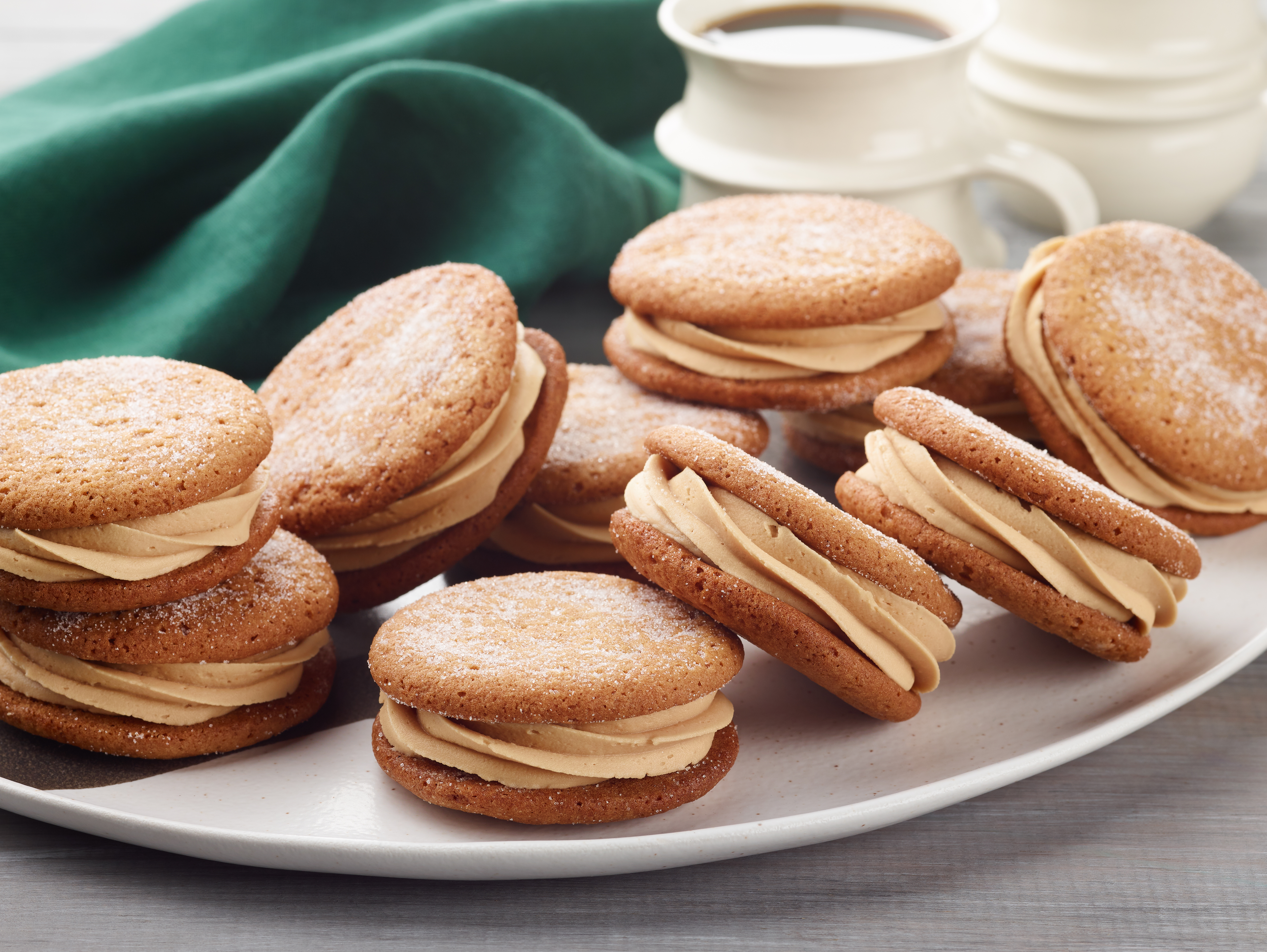 Photo By: Renee Comet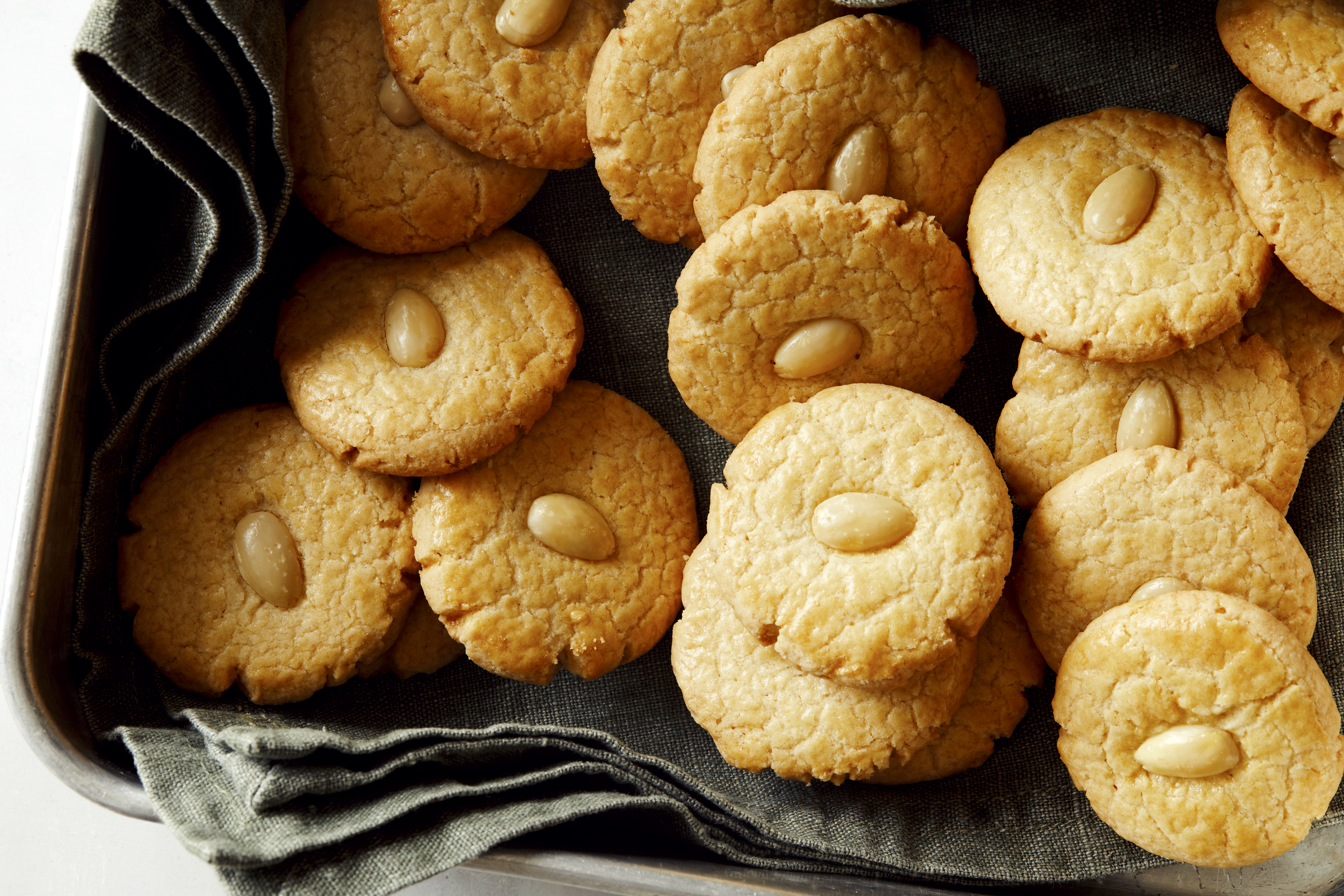 Photo By: Teri Lyn Fisher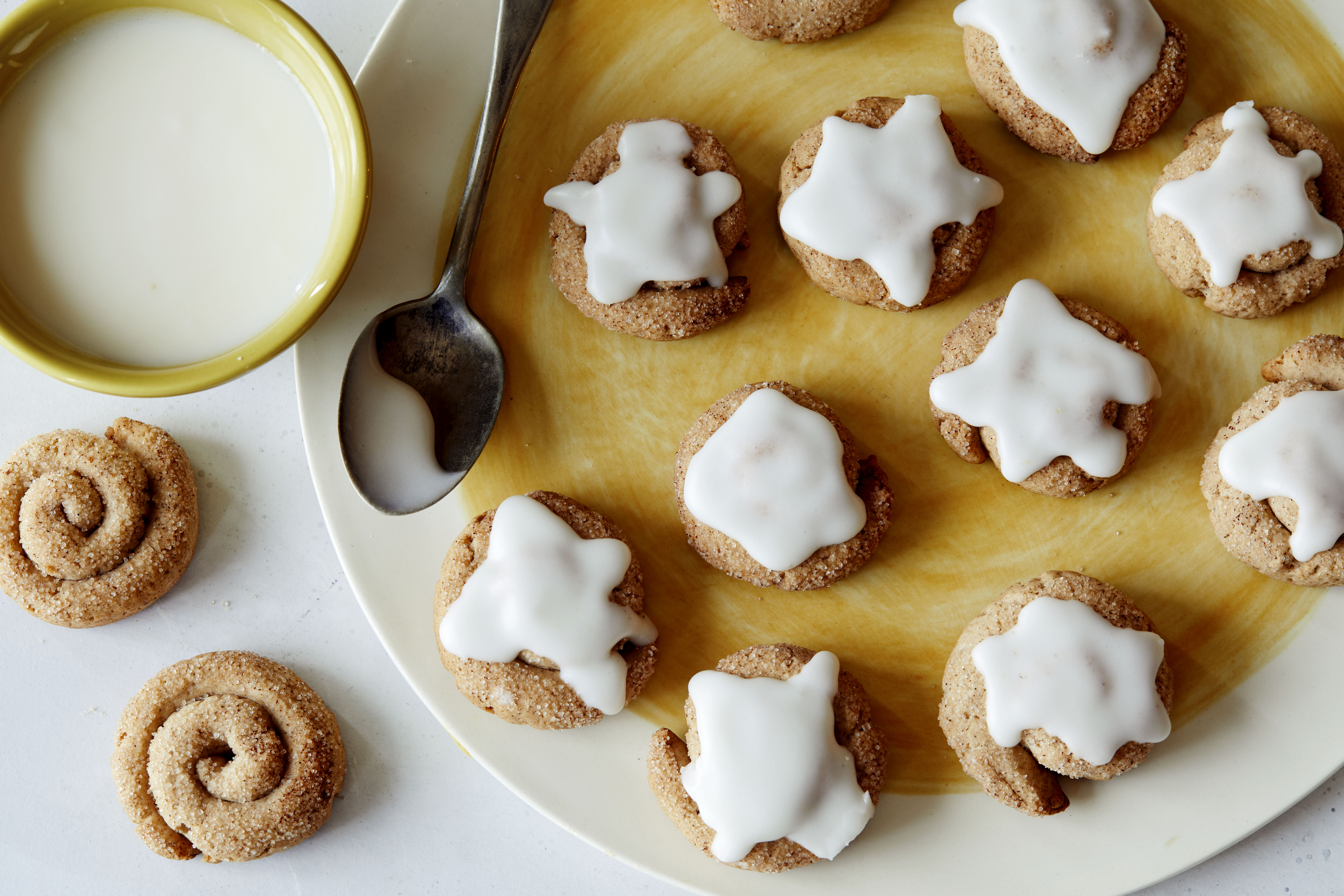 Photo By: Teri Lyn Fisher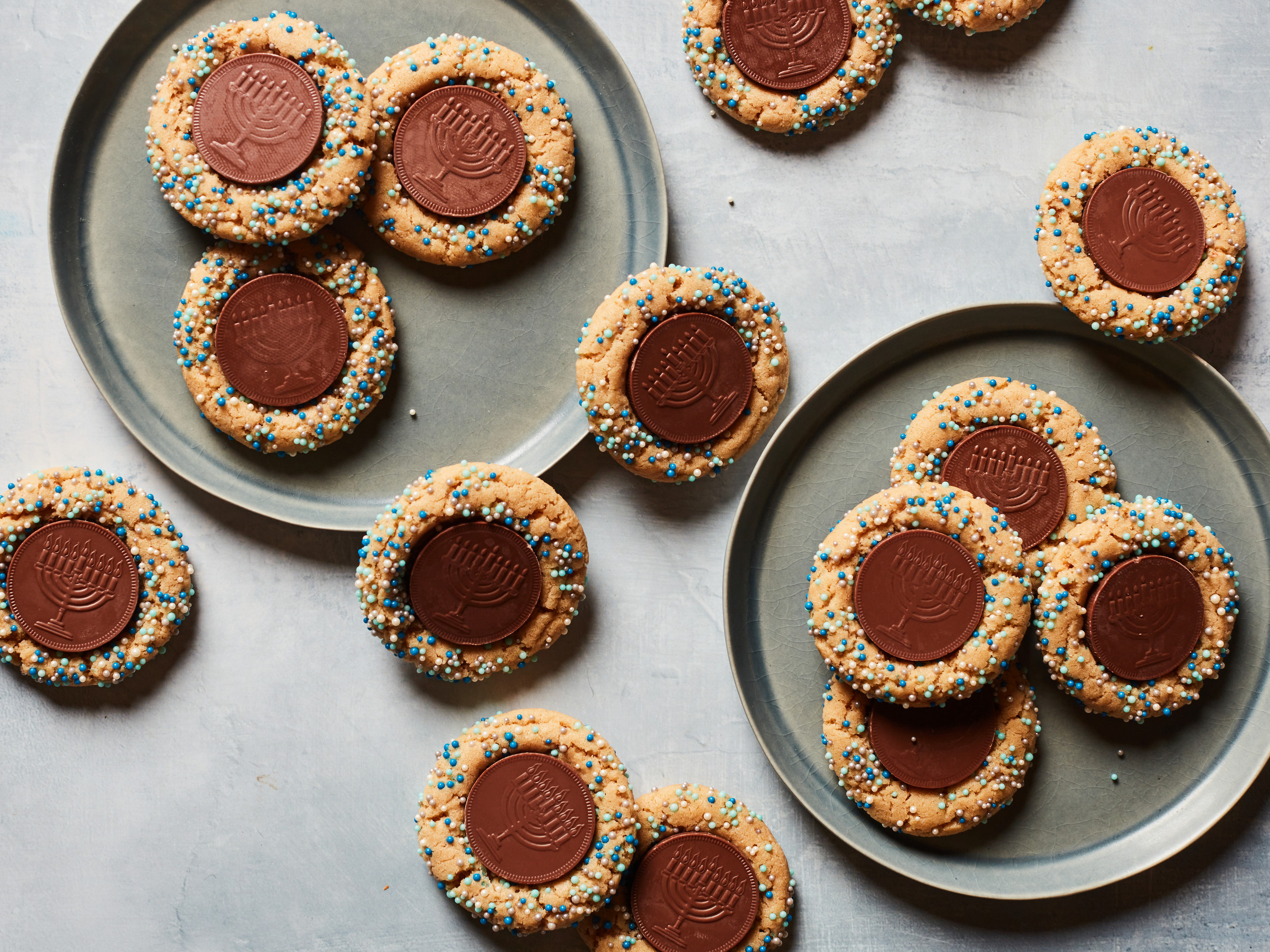 Photo By: Matt Armendariz
Photo By: Teri Lyn Fisher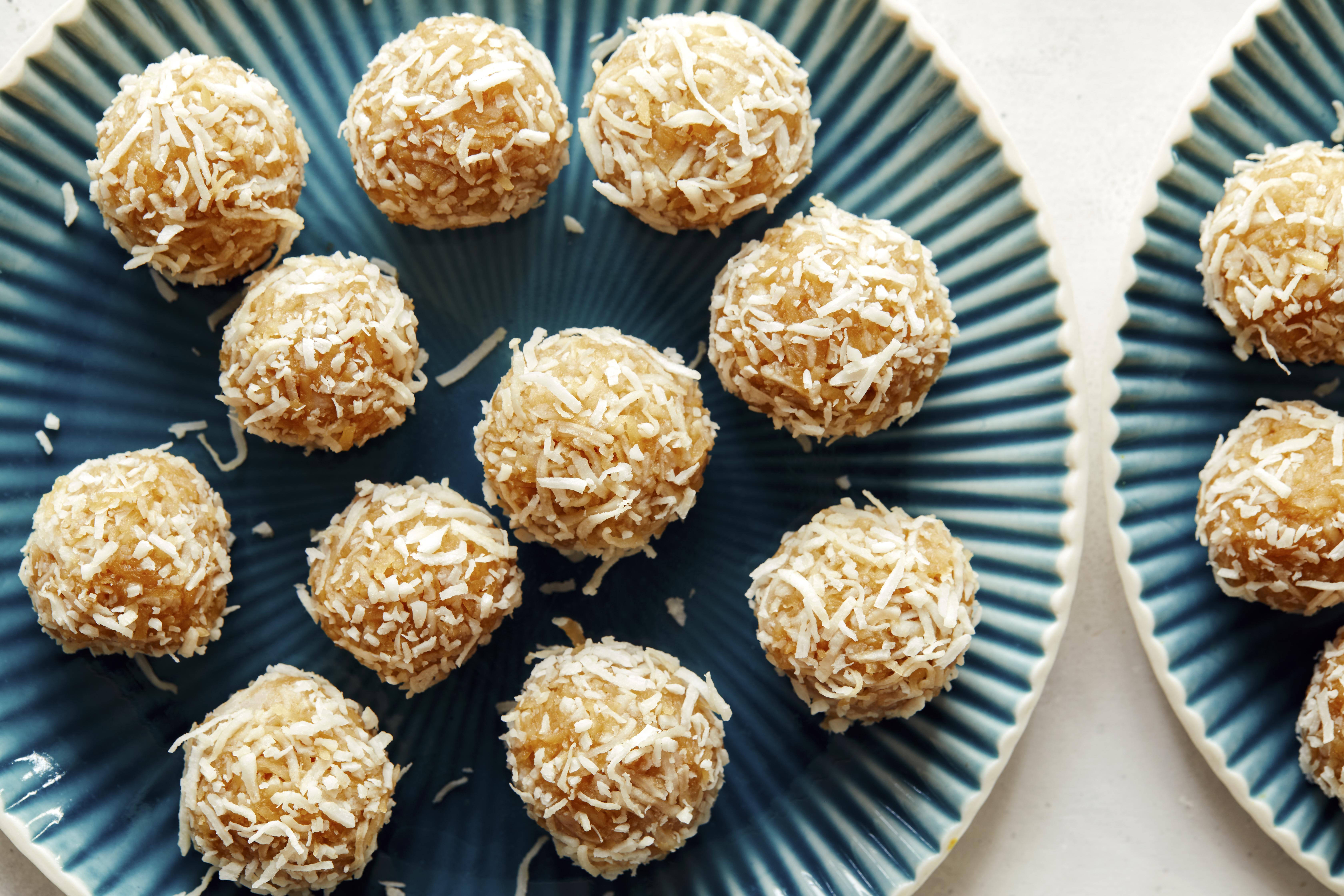 Photo By: Teri Lyn Fisher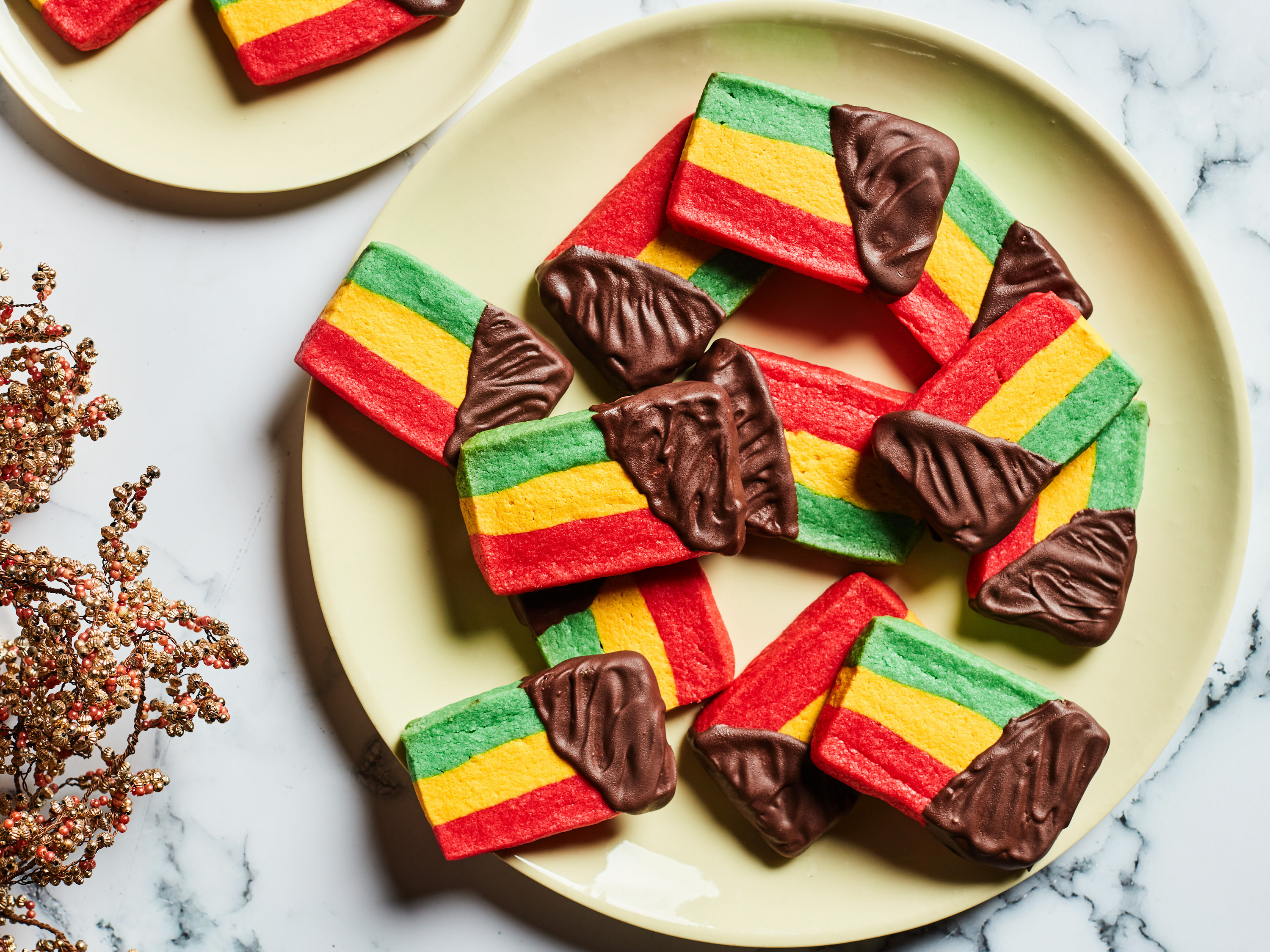 Photo By: Matt Armendariz
It wouldn't be the holidays without the scent of sugar and butter wafting from your oven — and cookie tins bursting with treats for sharing. So, we dreamed up a whole new lineup of holiday cookies that are perfect for spreading some holiday cheer. With new takes on classics, kid-friendly sweets and yummy snacks to leave for Santa on Christmas Eve, you're guaranteed to find recipes you'll want to make this holiday season — and add to your annual rotation for years to come!
Poinsettia Pinwheel Cookies
Despite the intricate design, these festive pinwheels are simple to create. The cream cheese in the cookie dough adds just the right amount of pliability, so you can cut, fold and shape with ease. We decorated the cookies with white, red and green coarse sanding sugar, sometimes called pearlized sugar, but you can feel free to swap in plain confectioners' sugar. They'll look stunning either way!
Get the Recipe:Poinsettia Pinwheel Cookies
Citrus Crinkle Cookies
These soft-and-chewy cookies are positively bursting with bright citrus flavor. We created this versatile recipe to highlight whatever citrus fruit you like the best—try tart lemon, zesty lime or sweet orange. A few drops of food coloring add a vibrant visual cue. These cookies are equally festive during the summer or winter months.
Get the Recipe:Citrus Crinkle Cookies
Gingerbread Biscotti
These biscotti have the same warm spices and crispy-crunchy texture that you love in a traditional gingerbread person, but require less time and effort than the classic cutout cookie! Each one gets an extra dip of melted white chocolate and a sprinkle of sanding sugar, for a sparkly holiday treat fit for a cookie tin.
Get the Recipe:Gingerbread Biscotti
Butterscotch Blondies
Blondies are wonderful to make around the holidays because they come together quickly and one tray results in a whole batch of treats. Not to mention, these blondies are loaded with festive flavor, thanks to the toasted pecans, white chocolate chips and dried cranberries studded throughout. The drizzle of sweet butterscotch sauce and pinch of flaky sea salt makes for a winning salty-sweet combination.
Get the Recipe:Butterscotch Blondies
Iced Oatmeal Cookies
Iced oatmeal cookies remind me of home, family and baking on a cold winter's day. I love them because they are classic cookies (oatmeal, cinnamon and raisins) that have been dressed up for the holidays like mountains with freshly fallen snow.
Get the Recipe:Iced Oatmeal Cookies
Peppermint Cookies-and-Cream Cookies
These festive cookies are perfect for the holidays, thanks to the generous addition of crushed chocolate sandwich cookies and refreshing peppermint candies. Make sure to chill the dough before baking to ensure a thick and fluffy cookie that your friends and family will enjoy in their holiday tins.
Get the Recipe:Peppermint Cookies-and-Cream Cookies
Double-Stuffed Gingerbread Cookies
These cookie sandwiches are packed with holiday cheer, thanks to a hint of molasses and gingerbread spice in the soft, chewy cookies, as well as a generous dose of spiced cookie butter spread in the filling. Plus, there's an extra dusting of sanding sugar to add the perfect sweetness and festive sheen.
Get the Recipe:Double-Stuffed Gingerbread Cookies
Chinese Almond Cookies
Almond cookies like these are thought to resemble coins, making them particularly popular as a symbol of good fortune during the Chinese New Year. Traditional recipes are made with lard and flavored with almond extract. We used butter and almond flour in these to boost the nutty flavor and create a crumbly texture similar to pecan sandies. Enjoy them year-round, particularly with a cup of tea or coffee.
Get the Recipe:Chinese Almond Cookies
Cinnamon Roll Cookies
These spiced cookies are crisp on the outside and slightly softer inside, with a delicious cinnamon-sugar coating and a heaping spoonful of creamy glaze on top. Inspired by cinnamon rolls, the cookies make the sweetest addition to any holiday cookie box.
Get the Recipe:Cinnamon Roll Cookies
Gelt Peanut Butter Blossoms
Peanut butter blossoms take on a delicious holiday transformation that's perfect for celebrating Hanukkah. Each cookie is coated in festive sprinkles and pressed with a chocolate gelt coin (a traditional Hanukkah present) while still warm. Soft and chewy, with melted chocolate in the center, these cookies are sure to get you in the spirit!
Get the Recipe:Gelt Peanut Butter Blossoms
Miss Brown's Praline Cookies 
I love this recipe because it combines two of my favorite sweets in one–butter cookies and Southern pralines! The results are buttery, sweet and nostalgic. I also love this recipe because it includes a simple praline sauce that can be made without a candy thermometer.
Get the Recipe:Miss Brown's Praline Cookies 
Narkel Naru
This is my take on a delicious childhood dessert that my guru's wife used to make. In Bengal, narkel means coconut and naru means a ball-shaped sweet (laddoo in Hindi). Though this can be made with white sugar, it's amazing with unrefined sugar because of the lovely earthy caramel tastes that it adds. I tried it both with traditional Indian jaggery and with panela, the Latin version of jaggery, and I have to say I almost preferred it with panela. Use any unrefined sugar you can find.
Get the Recipe:Narkel Naru
Slice-and-Bake Italian Rainbow Cookies
We transformed the classic cakey confection into a fun slice-and-bake cookie. But don't worry, we kept the almond flavor that's well known and loved! A dip in a raspberry-spiked chocolate icing provides extra flavor and visual appeal.
Get the Recipe:Slice-and-Bake Italian Rainbow Cookies
12 Days of Cookies
Source: Read Full Article