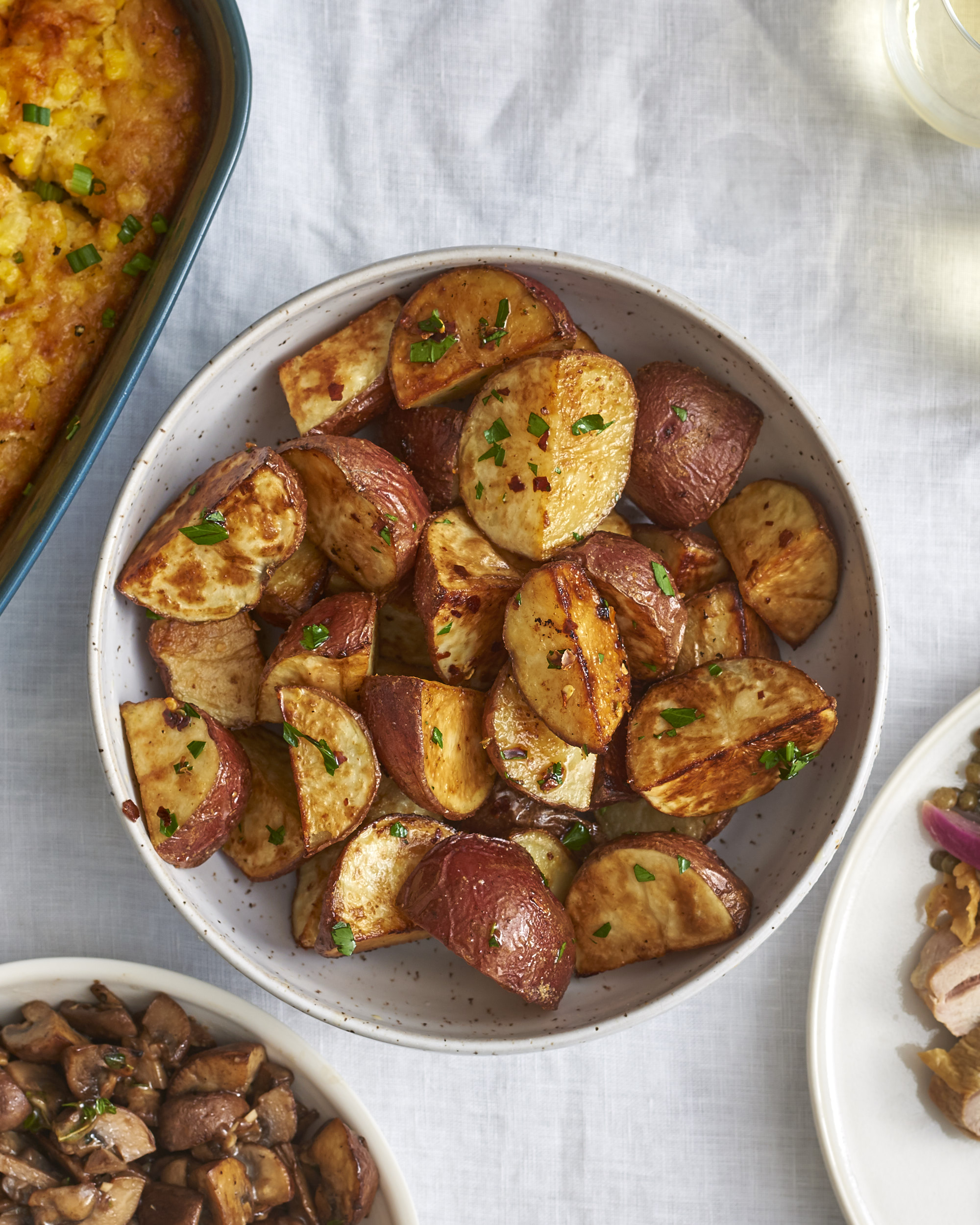 2. 3-Ingredient Garlicky Red Potatoes
This side dish is a keeper for simple weeknight dinners and holiday meals alike. It's a breeze to pull together and a guaranteed crowd-pleaser. The recipe makes a lot, but it's quite easy to scale down.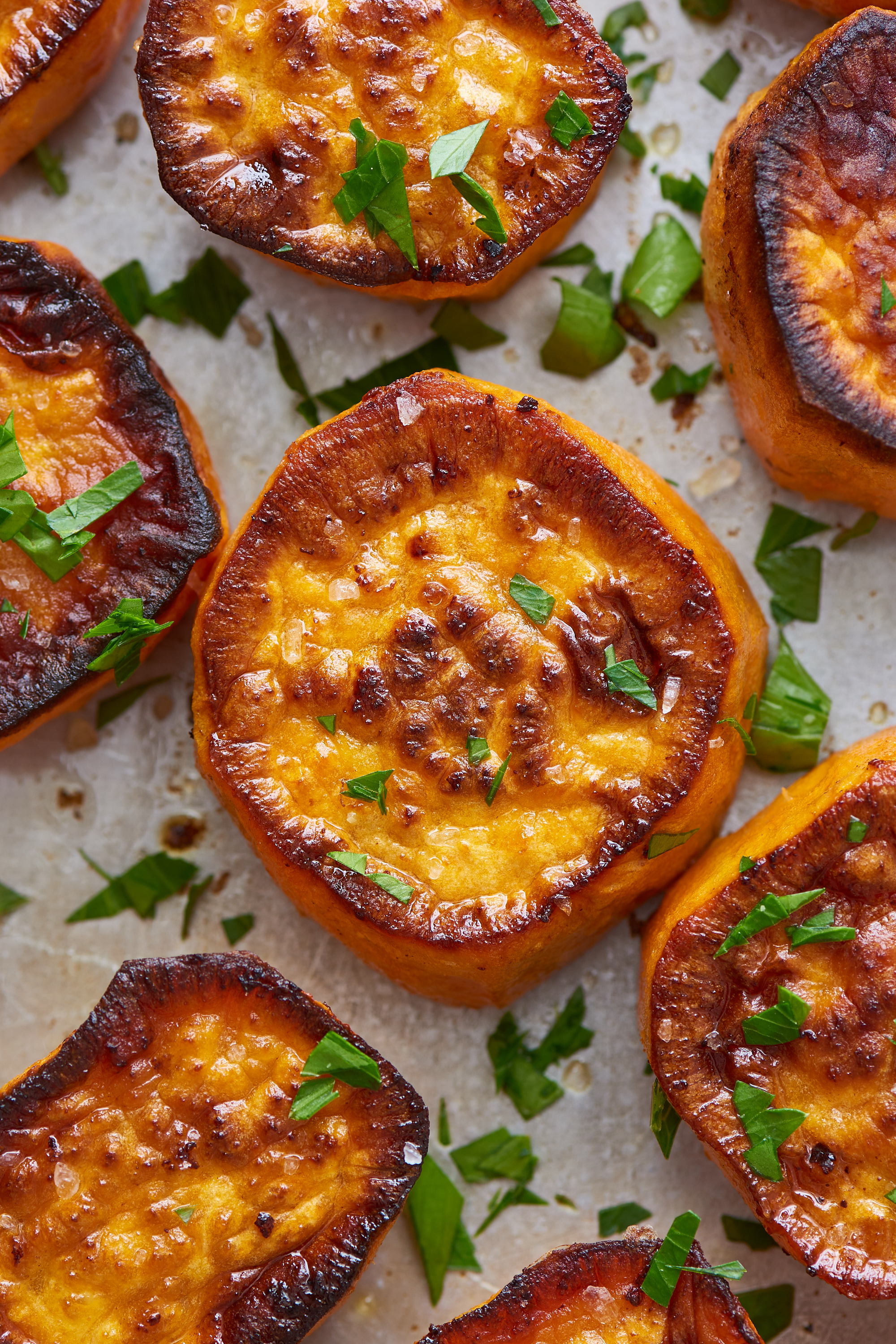 3. Butter-Roasted Sweet Potatoes
At the risk of being dramatic, you haven't lived until you've had these sweet potatoes. Make these buttery, melt in your mouth potatoes once, and you will keep coming back for more.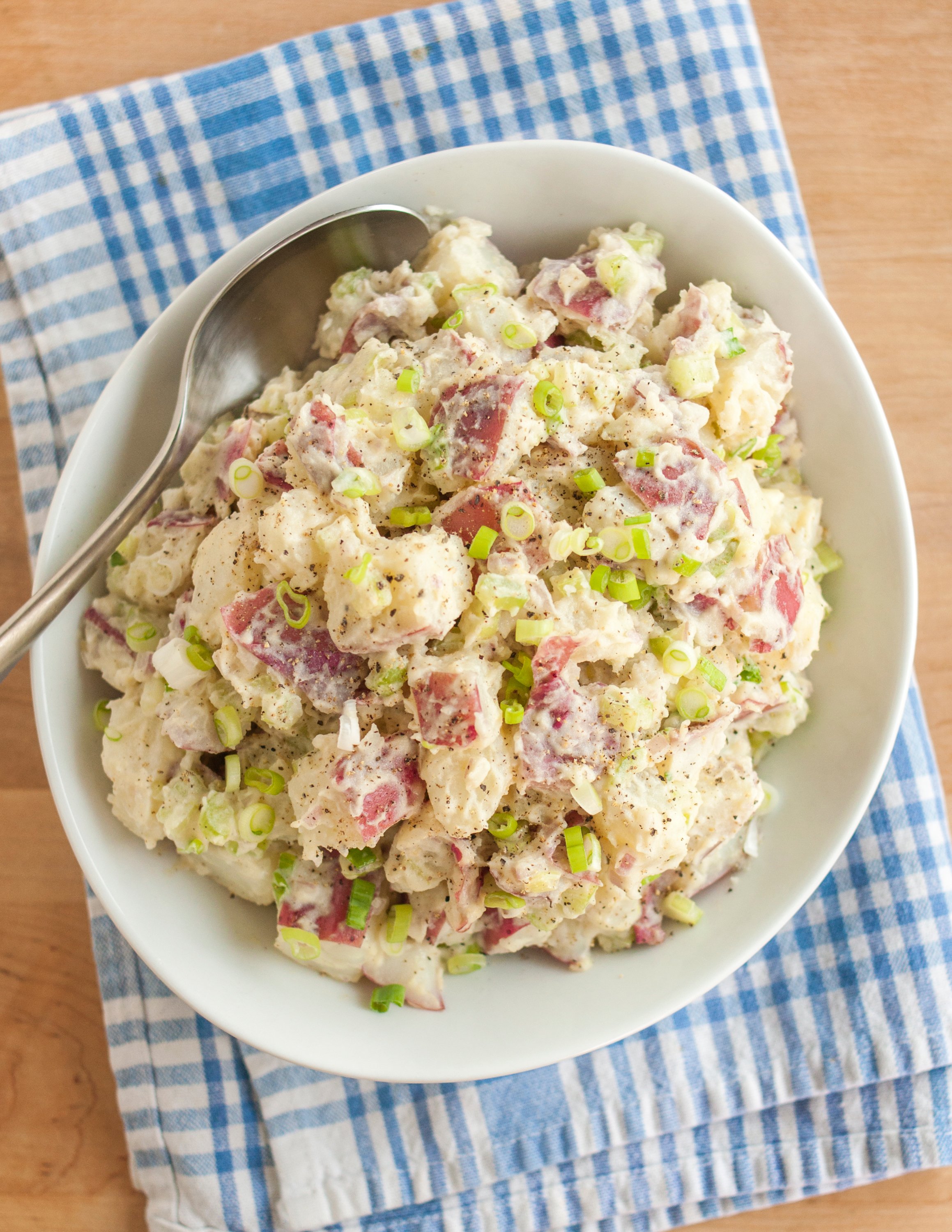 4. How To Make the Best Classic Potato Salad
Everyone needs a really good classic potato salad recipe in their arsenal, and this is the one that delivers every time.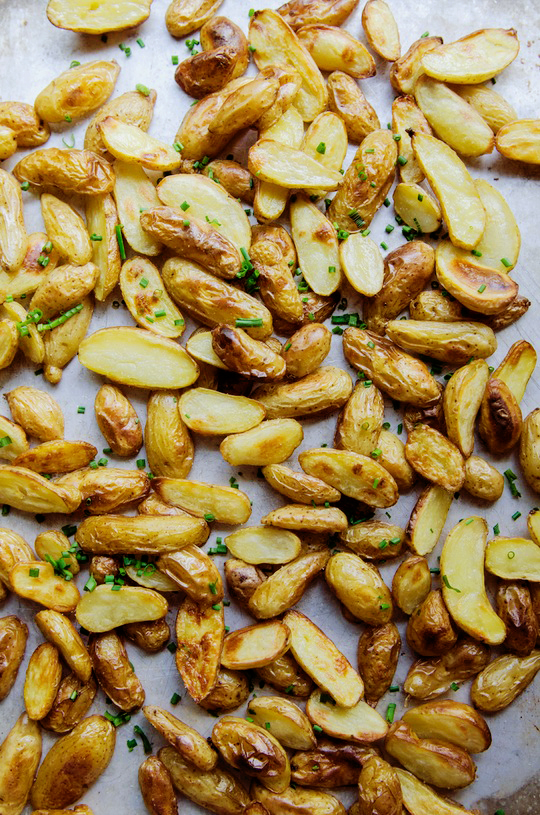 5. Crispy Salt & Vinegar Potatoes
If salt and vinegar chips are your kryptonite, you need this crispy, tangy side dish in your life.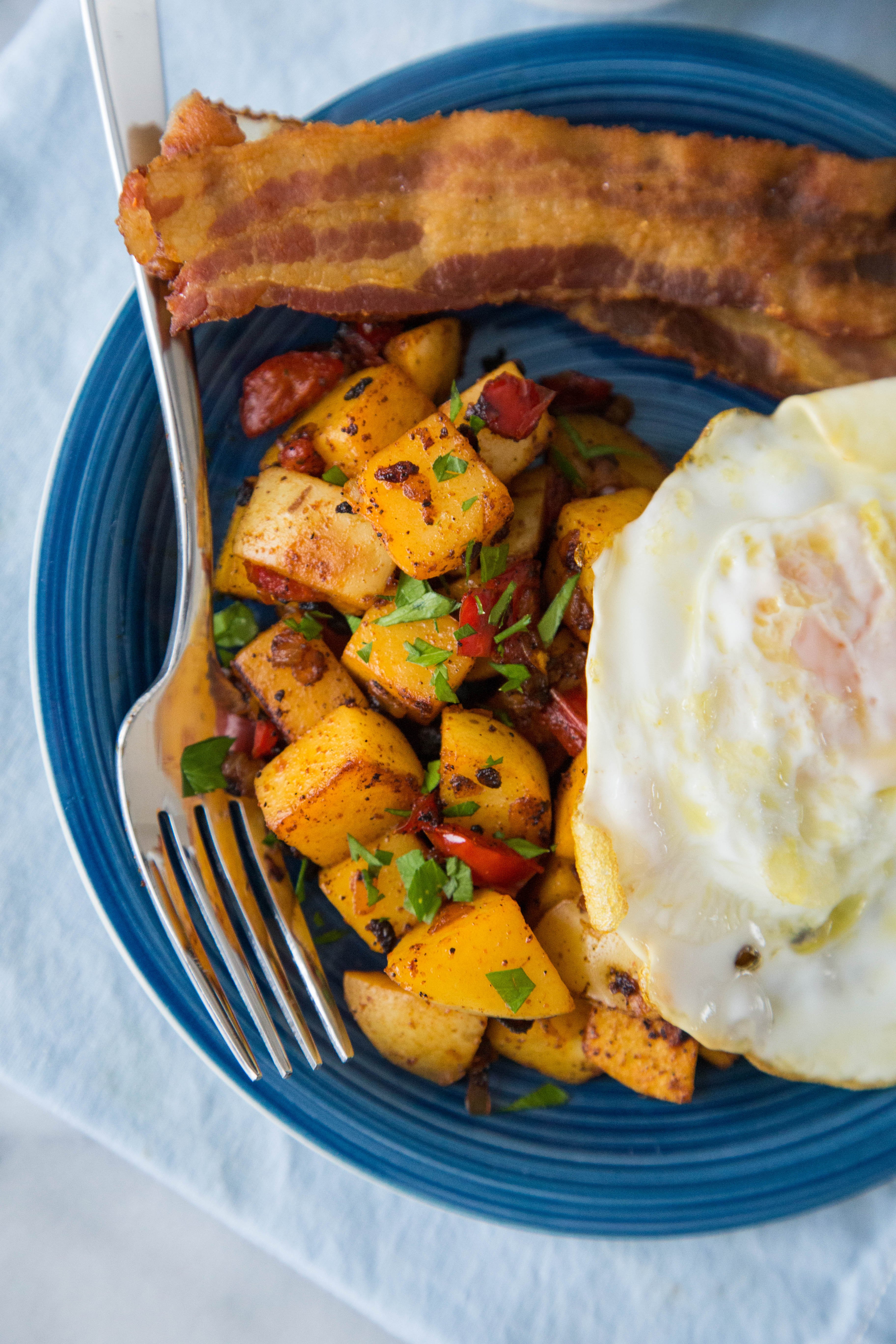 6. Diner-Style Breakfast Potatoes
Just like the side you'd find piled next to a plate of eggs at your local diner, these breakfast potatoes are soft with the occasional crisp edge and studded with onions and bell pepper, and they have just a hint of spice.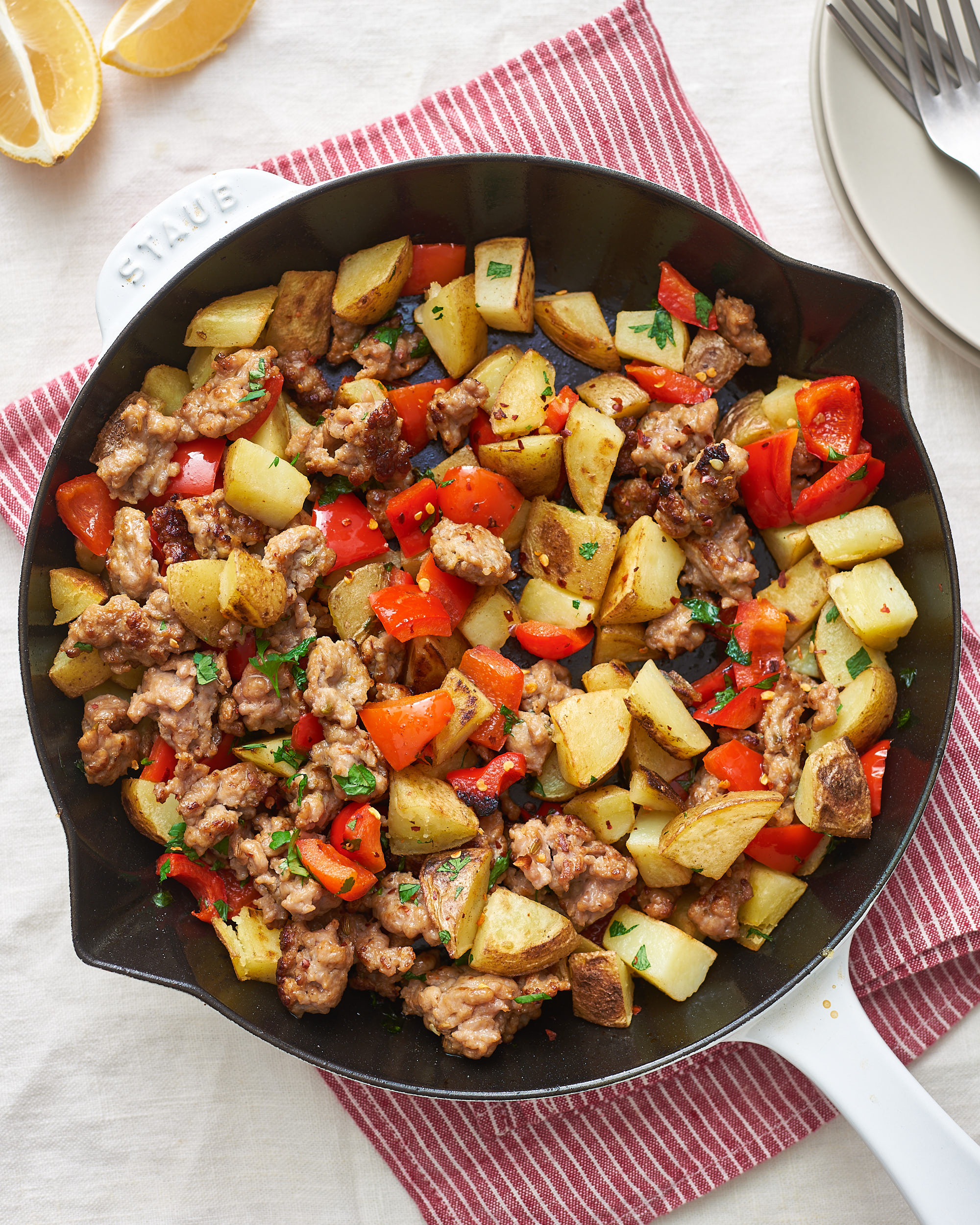 7. Fried Potatoes and Sausage Skillet
Partnered with sausage and sweet bell pepper, potatoes becomes the base of an easy skillet dinner. It's great as is, although you wouldn't regret topping it with a fried egg.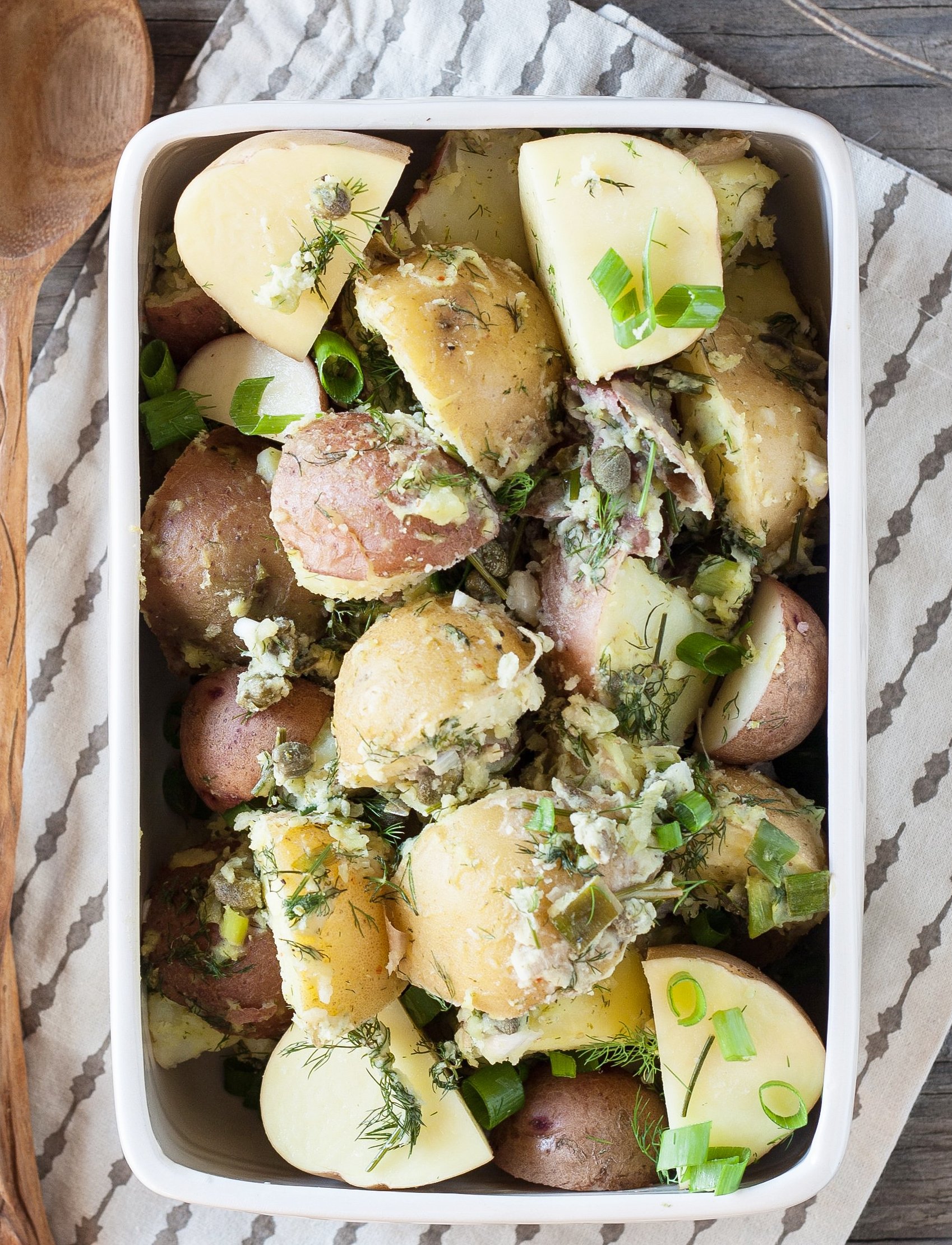 8. Potato Salad with Lemon Tahini & Dill Dressing
For those who are ready to step away from classic potato salad, this version is just as comforting but comes with a fresh twist and punch of flavor.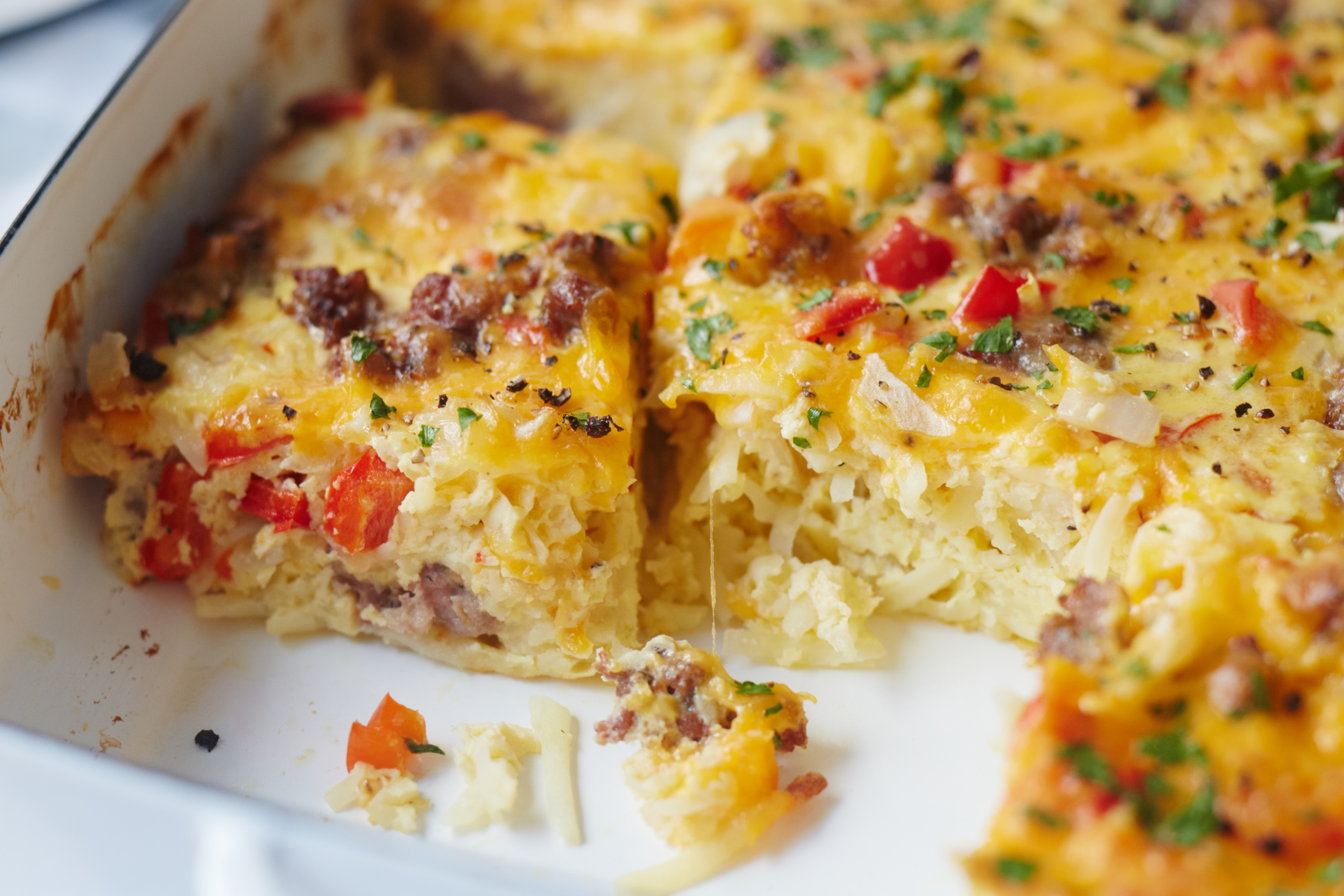 9. Cheesy Hash Brown Breakfast Casserole
This make-ahead casserole is the number-one reason I like to keep a bag of shredded potatoes in the freezer. Best of all, there's no need to thaw them. You can add them to the baking dish straight from the freezer.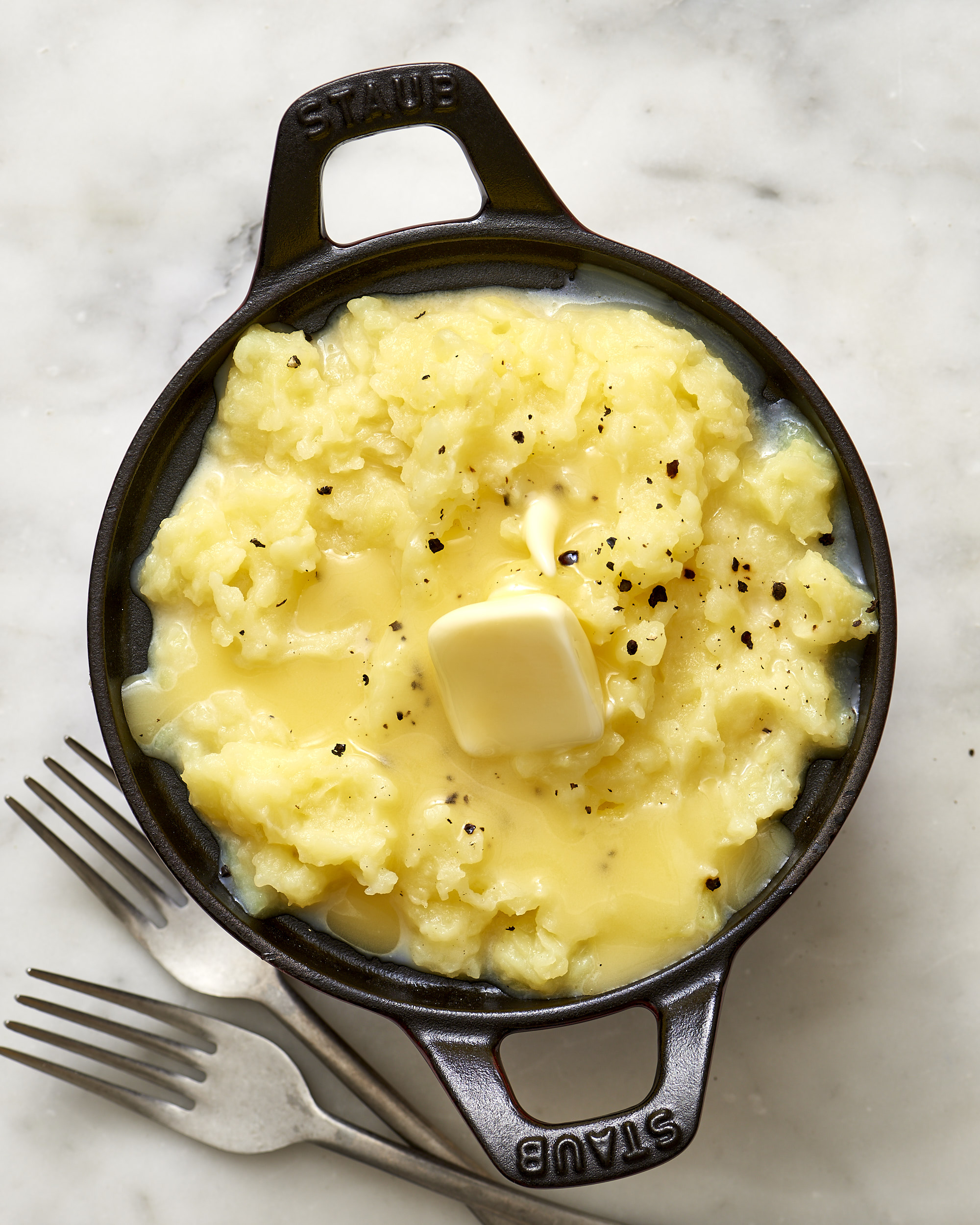 10. How To Make Mashed Potatoes for Just Two People
When it comes to potato side dishes, there is no question that creamy, buttery mashed potatoes are the ultimate comfort food. This is a small-batch version, but it's easy to scale up.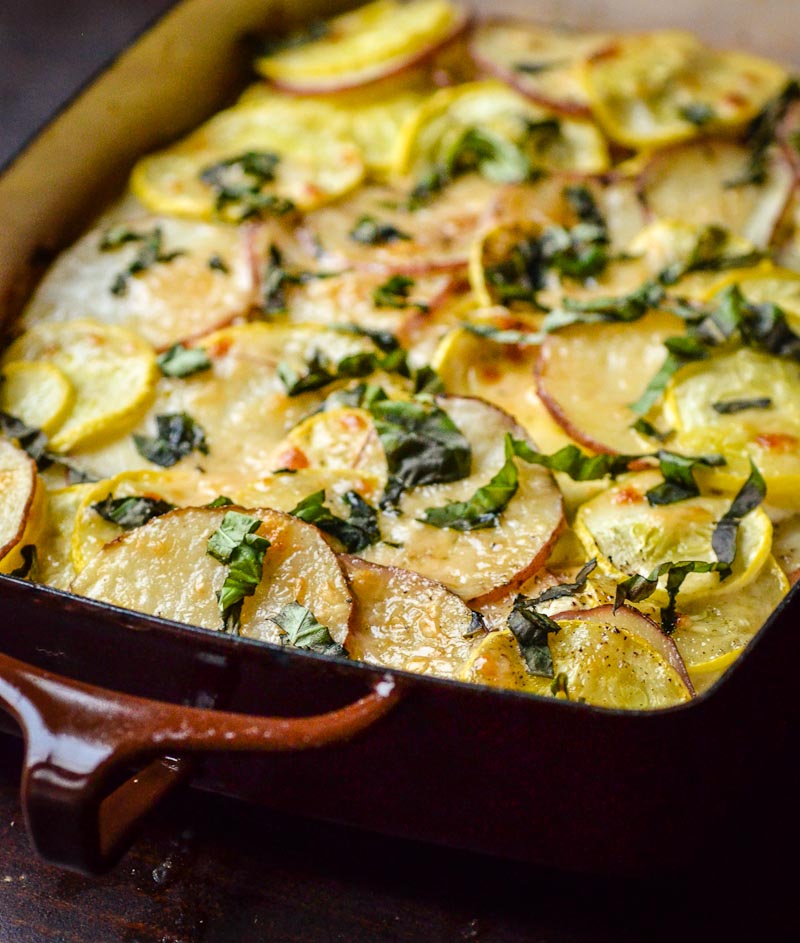 11. Potato, Squash & Goat Cheese Gratin
This is everyone's favorite potato gratin, and the one I always make instead of scalloped potatoes. Sliced red potatoes are partnered with yellow squash and goat cheese for a perfect side dish.
12. Grilled Slow-Cooked Sweet Potatoes
We love sweet potatoes roasted, baked, and fried for their caramelized sweetness, but this slow-cooked, grill sweet potatoes are next levelwhen it comes to sweet and smoky flavors. Get ready for your new favorite way to cook sweet potatoes/
Source: Read Full Article