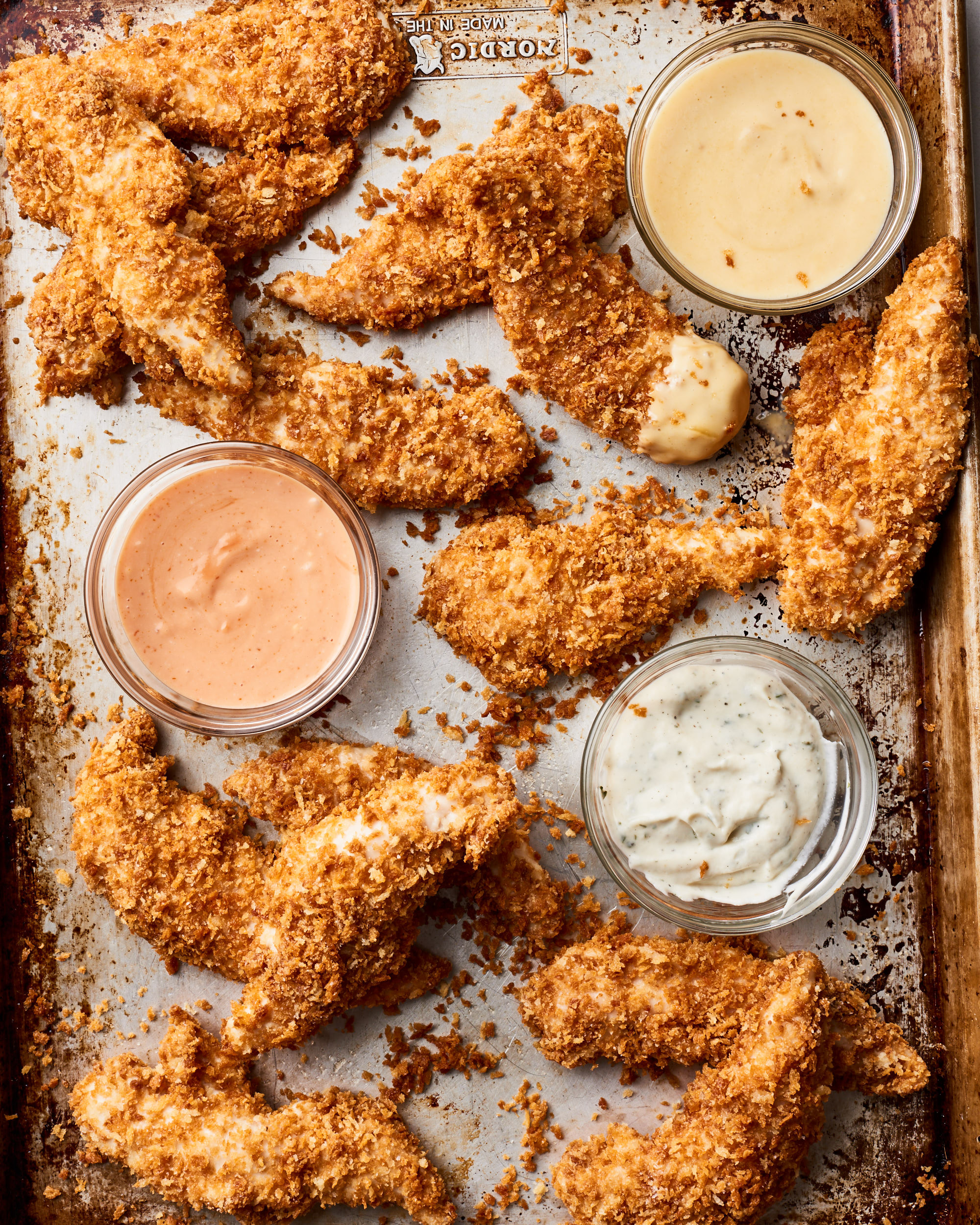 Chicken is synonymous with quick weeknight dinners and an ingredient that we reach for time and time again. It's hardly a stretch to make chicken more kid-friendly, but what is hard is finding recipes that everyone — from kids and adults alike — will enjoy. The dozen recipes below have been thoroughly vetted by my family, including two hungry kiddos, to be winning weeknight chicken dinners that will please every palate.
1. Crispy Oven-Baked Chicken Tenders with Creamy Dip Trio
This is the ultimate kid friendly chicken dinner. These tenders are based on years of cooking chicken schnitzel for my kids — and they are so crispy without frying. Plus the three dips are all made from fridge and pantry staples.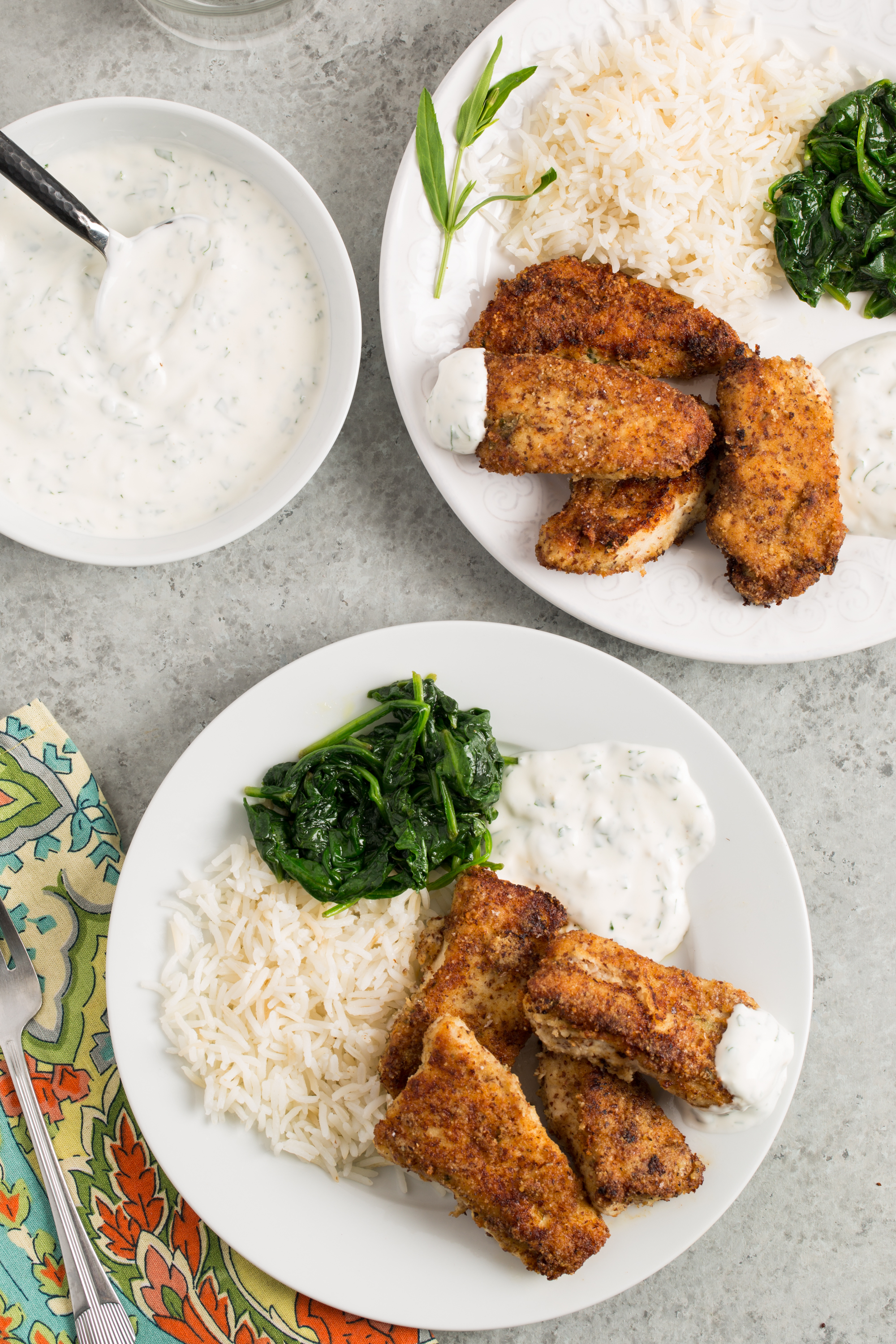 2. Almond-Crusted Chicken Fingers with Yogurt-Herb Dip
Yes, chicken fingers are an obvious choice for a kid-friendly recipe list, but here is what adults will love about this dinner: the almond flour gives these chicken fingers a deeply nutty flavor, the perfect counterpoint to the tangy-hearty yogurt sauce.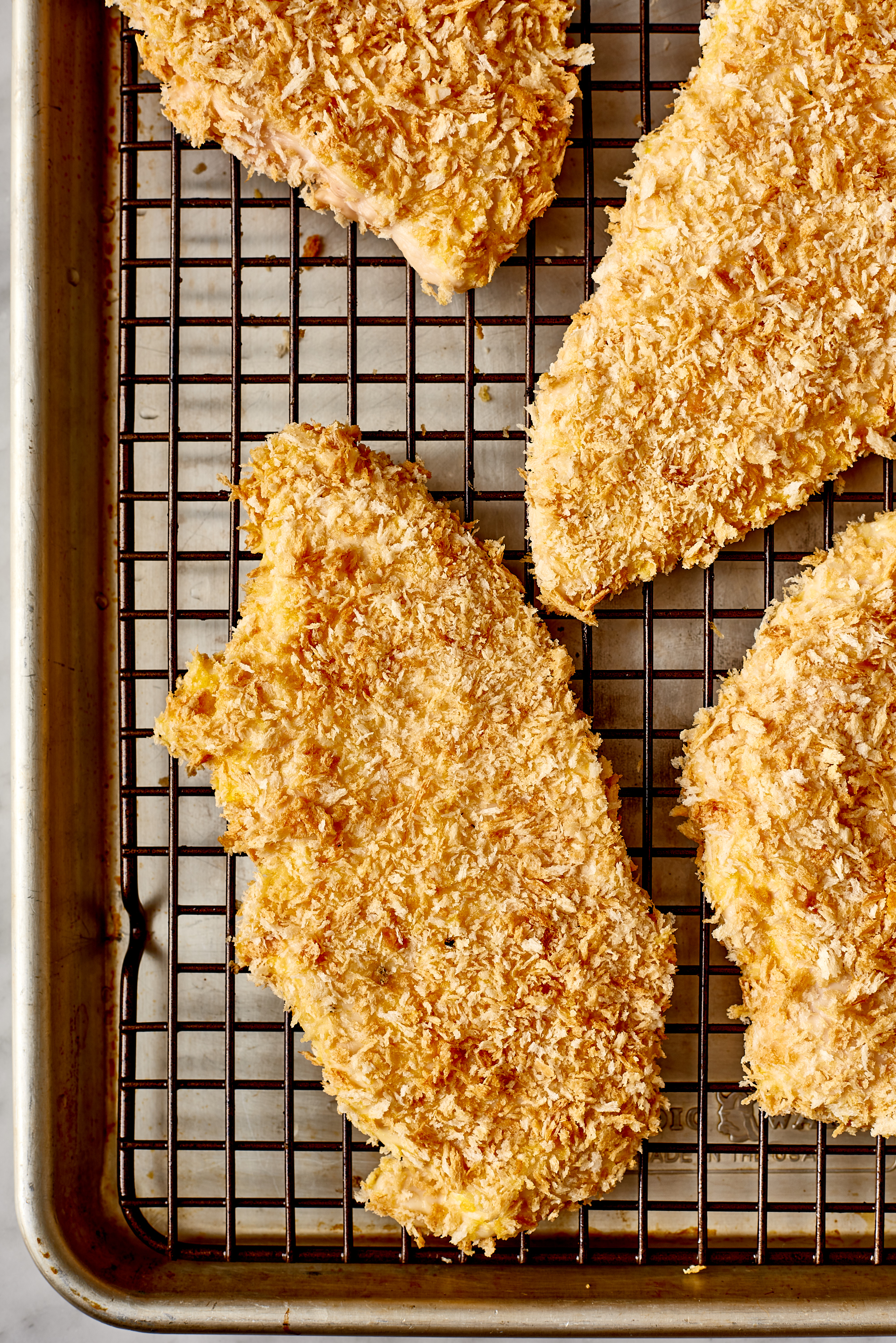 3. How To Bake Crispy, Juicy Chicken in the Oven
Consider this an oven baked chicken schnitzel. It's a crispy oven-baked chicken that's moist and tender. Serve it with applesauce for the kids to dip their pieces into and on top of a quick green salad for grown-ups.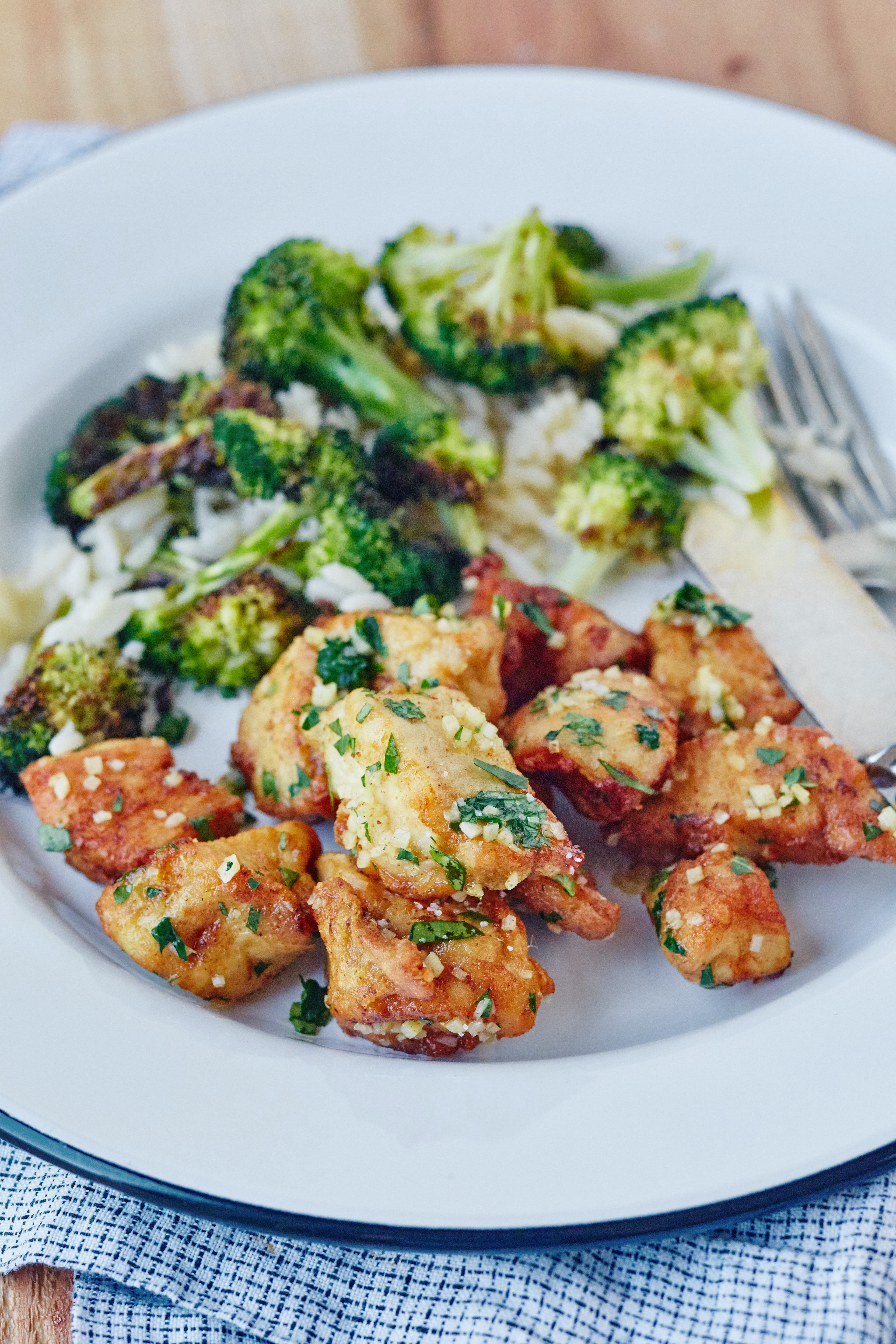 4. Jacques Pépin's Garlic Chicken Breasts
These super crispy pieces of garlicky chicken cook up incredibly quickly so make sure that you have your sides ready to go. One of these 5-minute side dishes is an ideal companion to this quick chicken.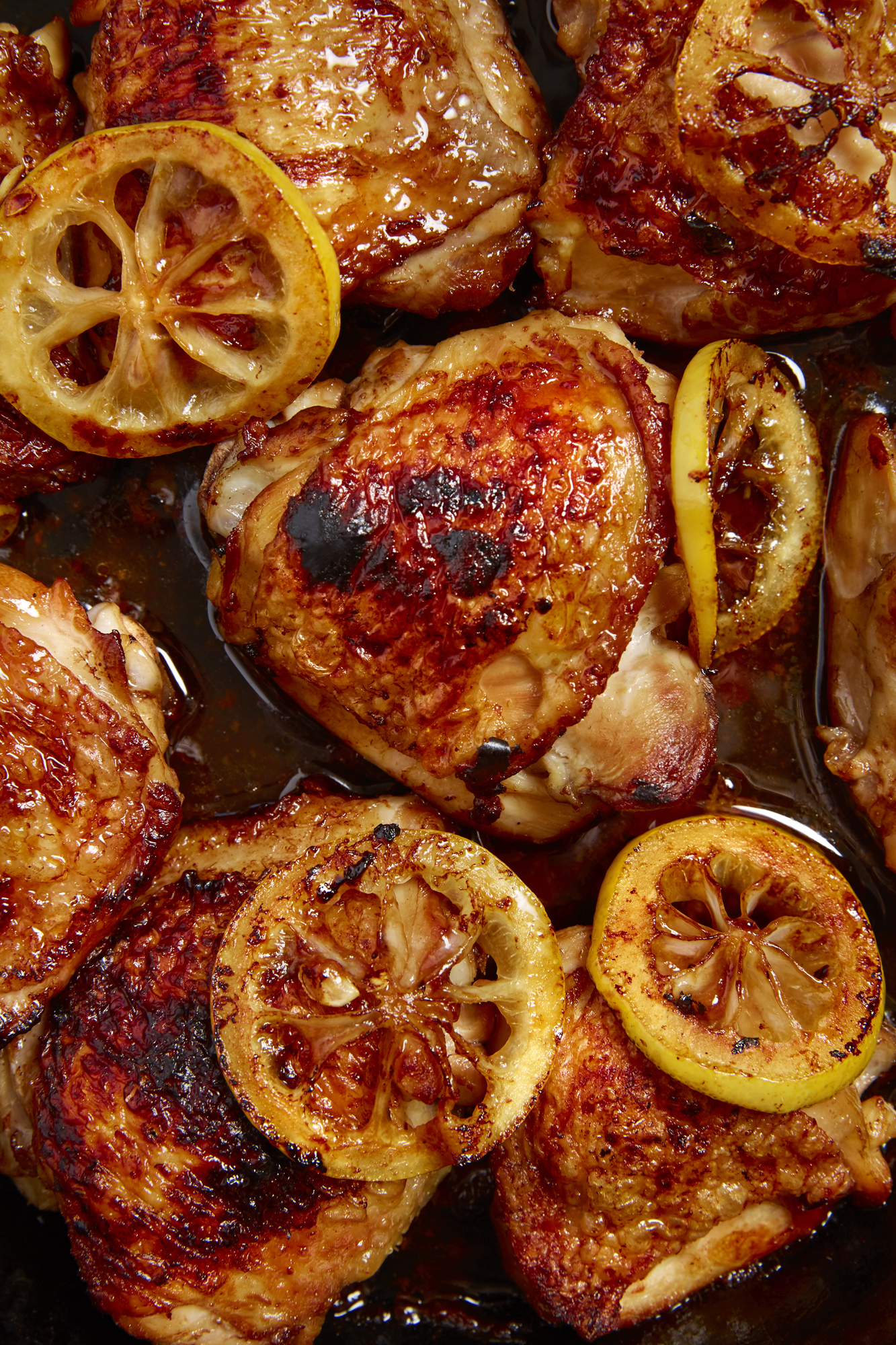 5. Arnold Palmer Pan-Roasted Chicken Thighs
I cannot tell you how many times my children have devoured these sweet and sour chicken chicken thighs. What is really nice about this recipe is that it is almost entirely hands off so you can help with homework while it cooks.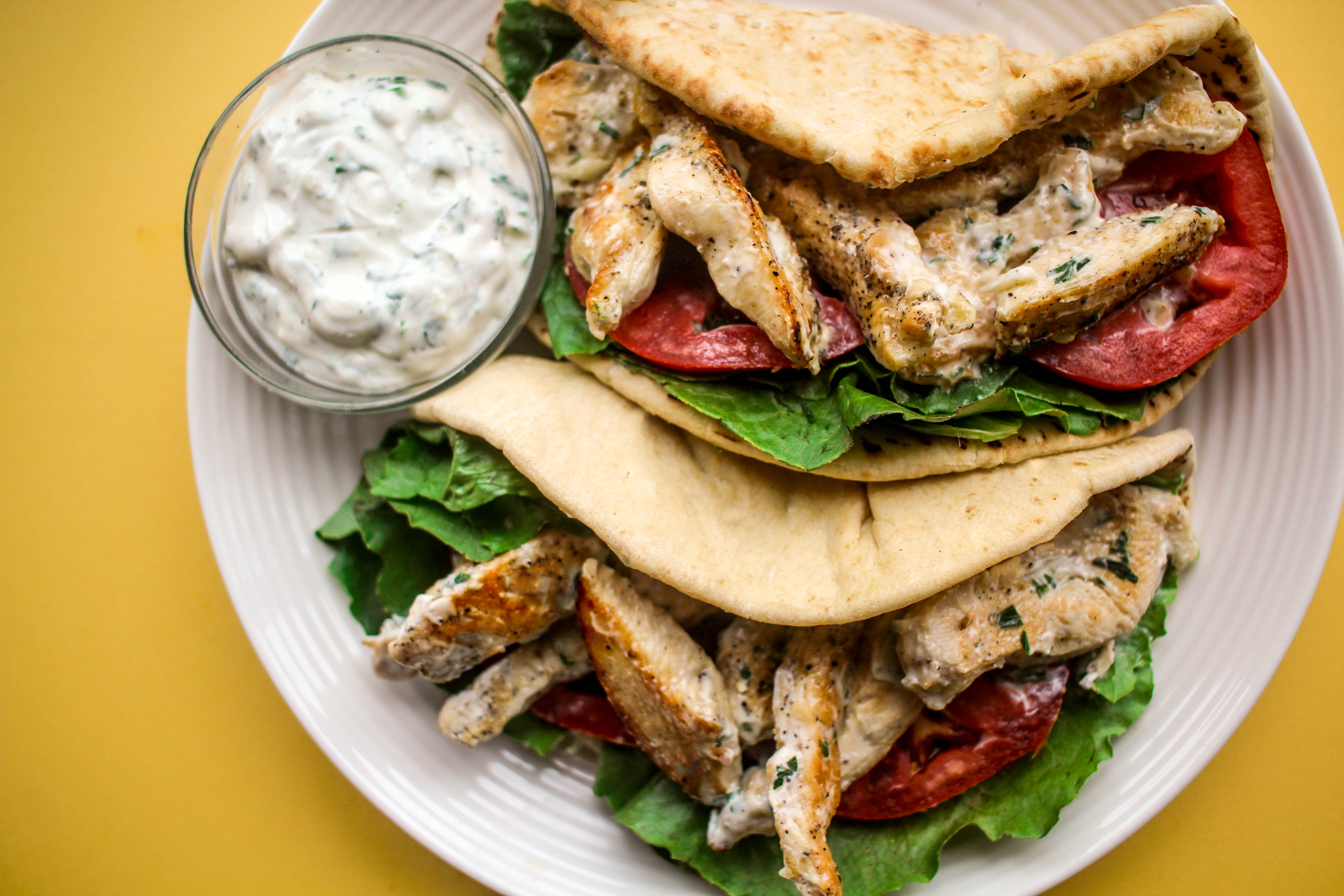 6. Ranch Chicken Wraps
Do you have a ranch obsessed kid? My 6-year old would eat anchovies dipped in the stuff! These wraps rely on a homemade sauce and the chicken is sliced to make it cook even faster.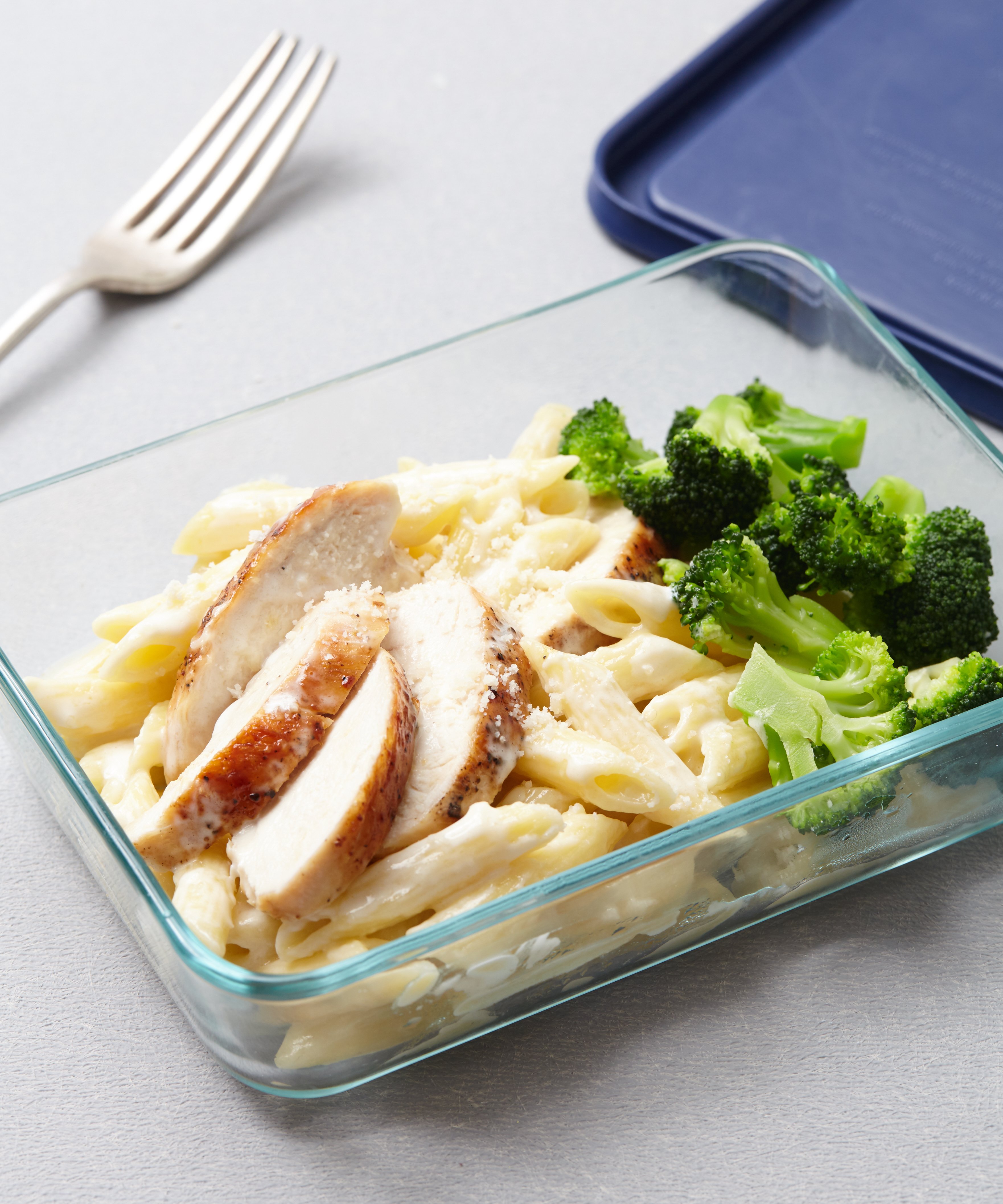 7. Chicken & Broccoli Alfredo
Don't be intimidated by the idea of Alfredo sauce! I promise this one is both quick and easy and will absolutely upgrade your regular pasta, chicken, and broccoli routine.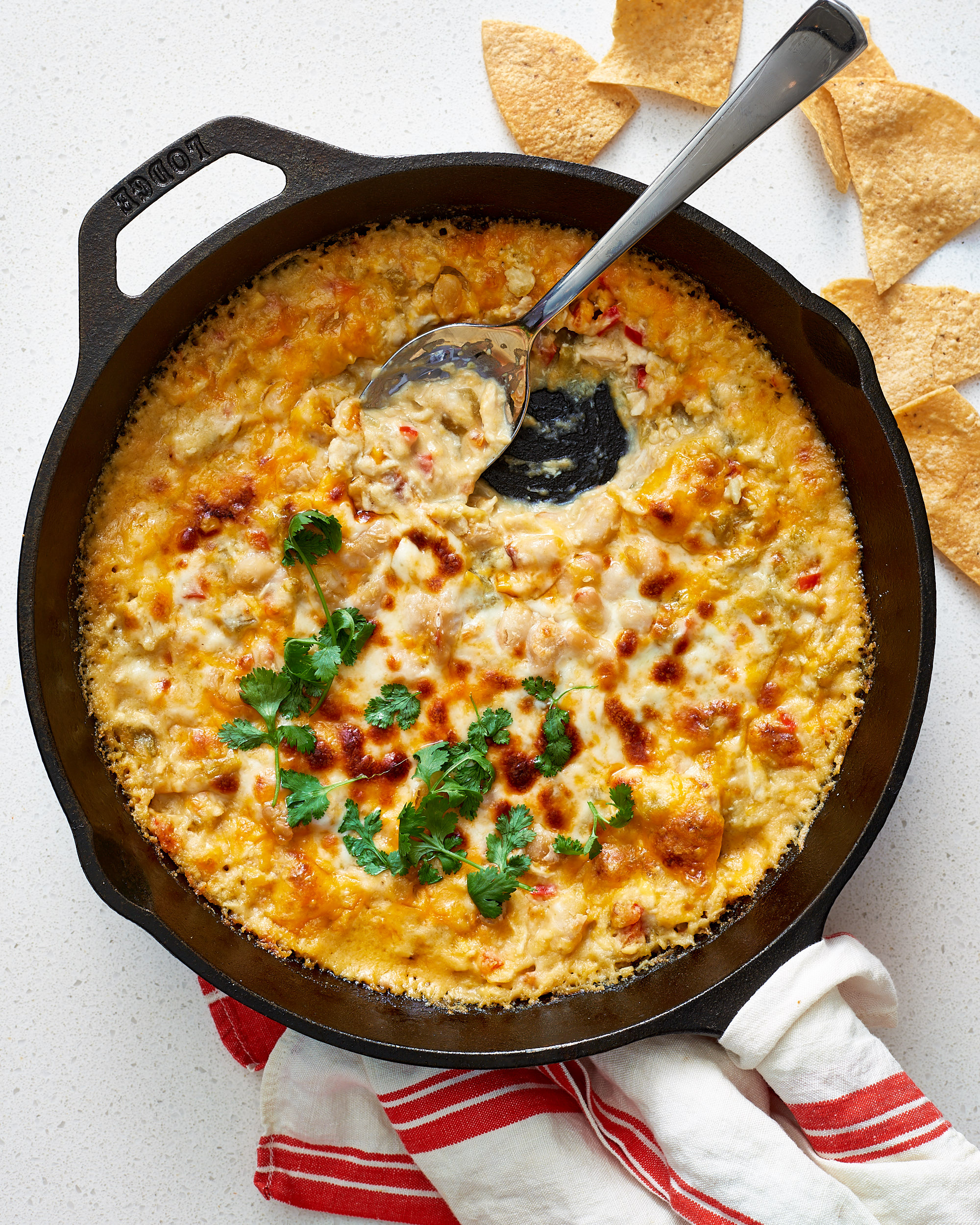 8. White Chicken Chili Skillet Dip
Dip for dinner is a revelation your kids will love. This one is made super creamy with white beans and studded with corn and peppers.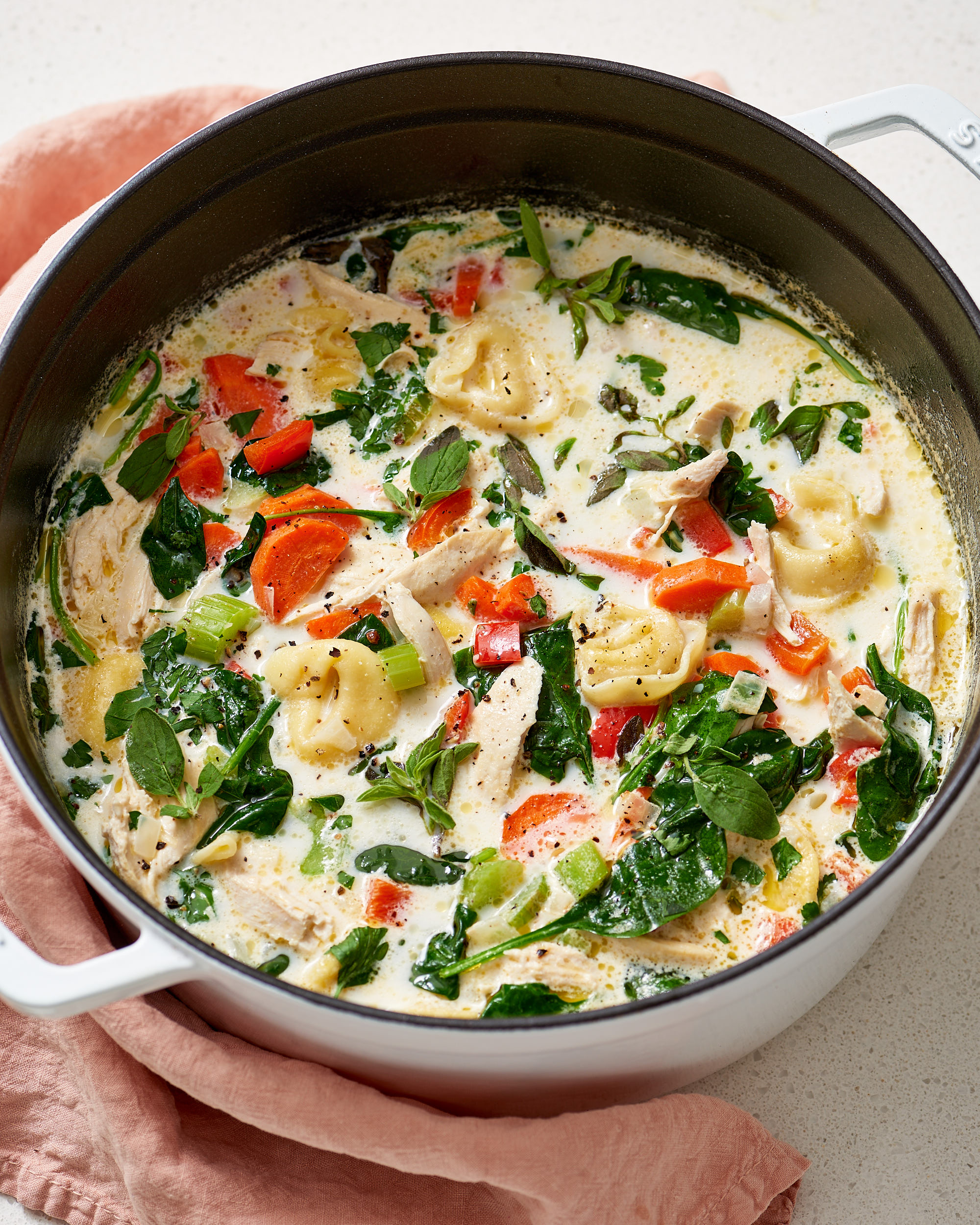 9. Creamy Chicken Tortellini Soup
Get ready for a creamy, dreamy tortellini soup that is so easy to make. Throw in any vegetables you've got that need using up including anything in your freezer stash and finish this soup off with shredded chicken and store-bought tortellini.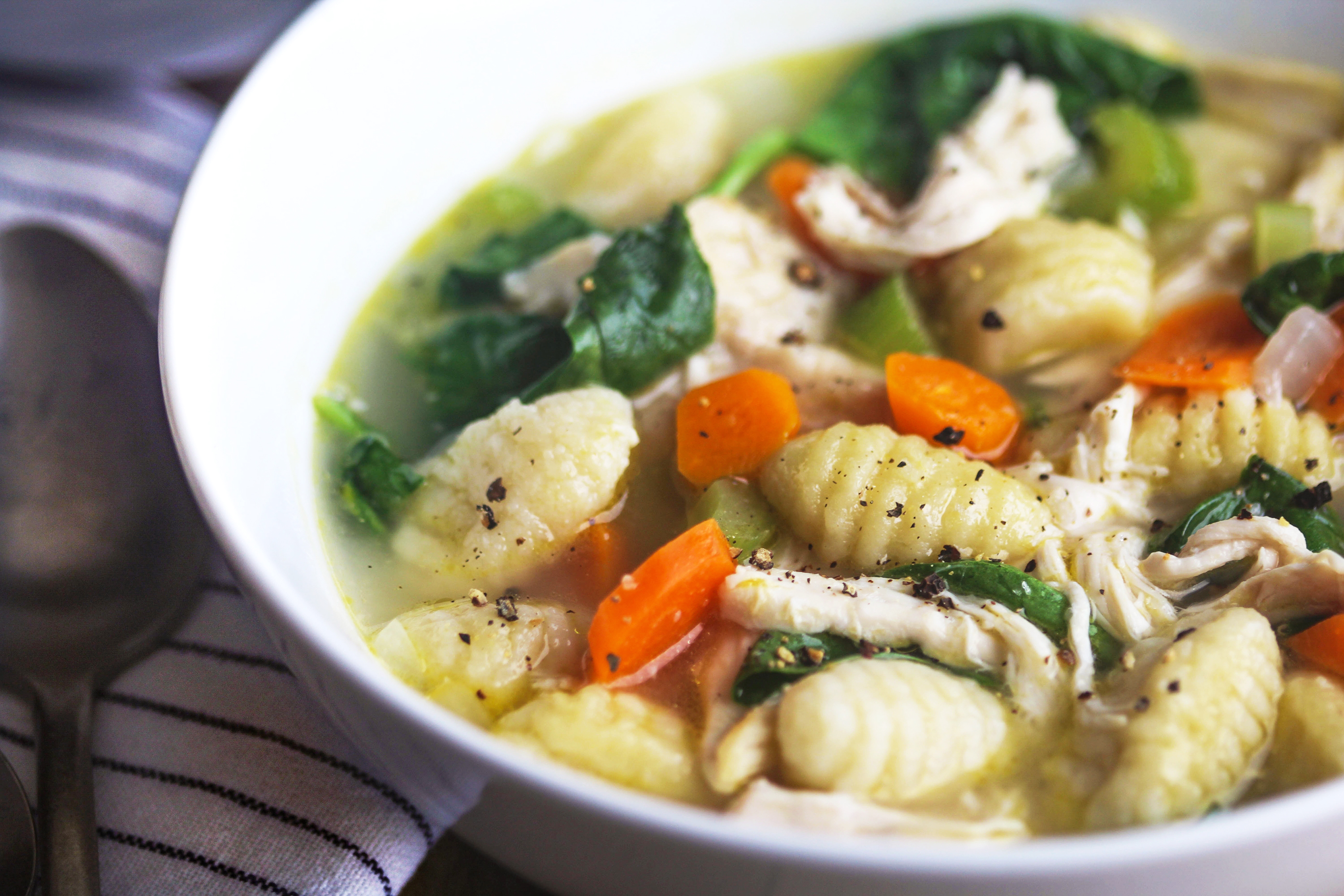 10. Weeknight Rotisserie Chicken and Gnocchi Soup
Grab a rotisserie chicken and some pre-made gnocchi at the store and you can serve up this soup in about 15 minutes of prep time. Again, use any vegetables you've got on hand.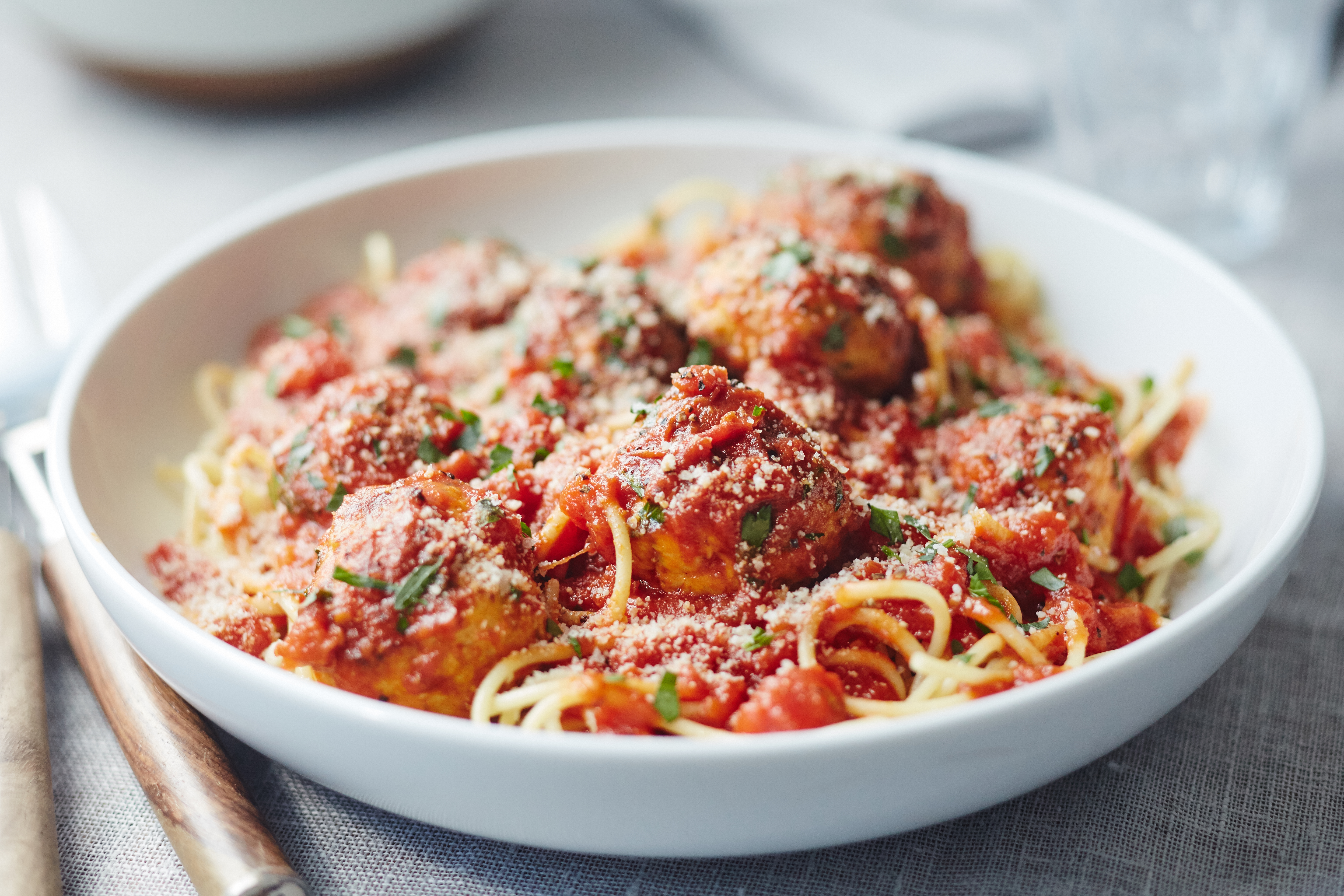 11. How To Make Juicy Chicken Meatballs
Yes, meatballs can totally be a weeknight affair! You can always prepare them on weekends and then cook them up whenever you need them — or just mix these up and bake them in the oven while pasta boils.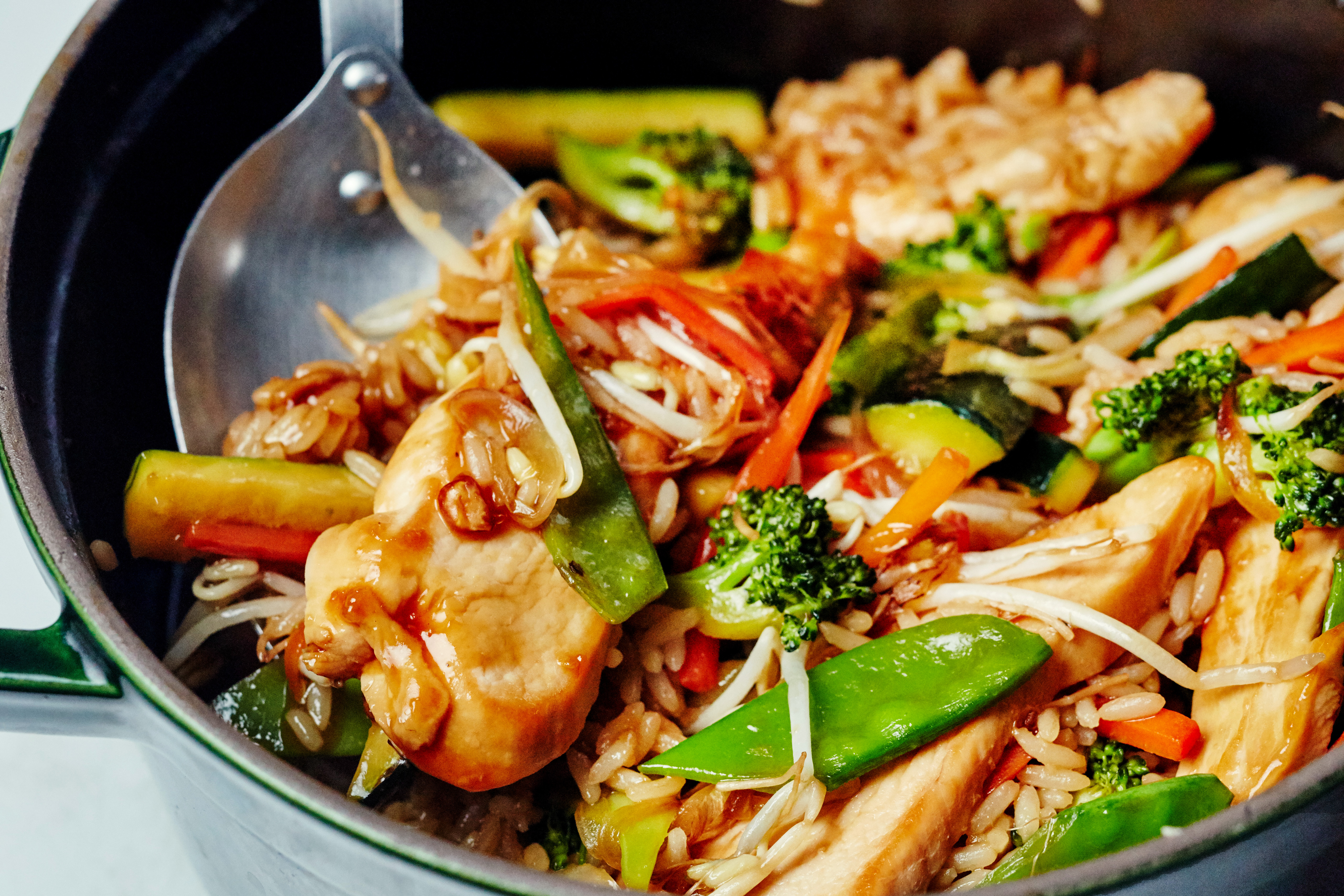 12. Easy One-Pot Chicken Teriyaki with Vegetables and Rice
We really love the sauce for this stir-fry, so much so that I can sneak a ton of vegetables that might not otherwise be enjoyed by my kids into this dish with easy. Feel free to skip the rice and serve this over noodles or quinoa if you need to.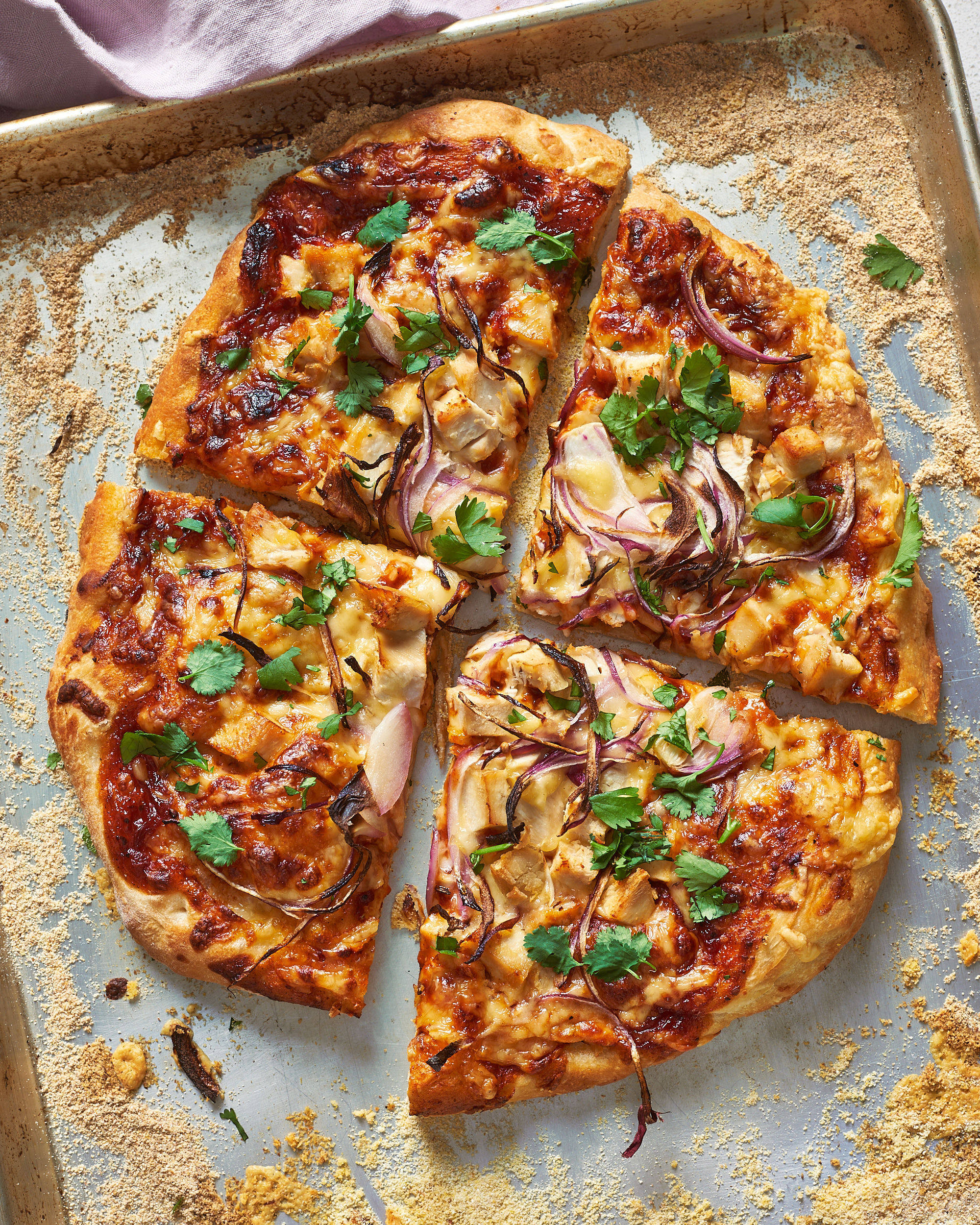 12. BBQ Chicken Pizza
Pizza will always win with kids and adults alike. This one is especially adept at using up a few pieces of chicken, that cup of tomato sauce, the last of the bottle of barbecue sauce, and that half an onion in the fridge. Do yourself a favor and buy store-bought dough for this easy dinner.
Source: Read Full Article