Total:

1 hr 20 min

Active:

20 min
Ingredients
French Toast:
Topping:
Glaze:
Directions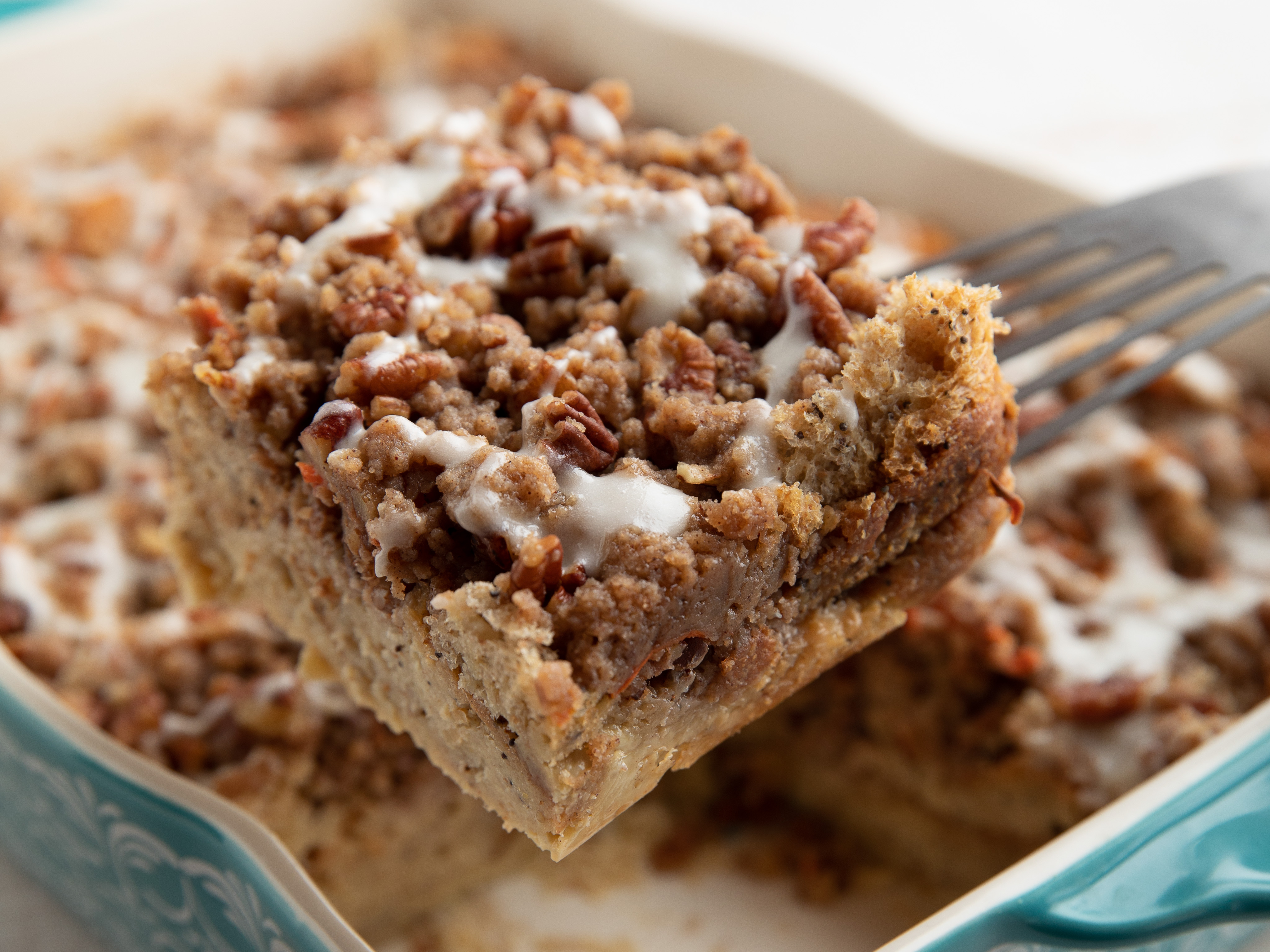 For the French toast: Grease a 9-by-13-inch baking dish with butter.
Tear the bread into chunks and evenly distribute in the baking dish. Sprinkle the carrots and pecans over the bread. Crack the eggs into a large bowl and whisk together with the milk, cream, granulated sugar, brown sugar, vanilla and cinnamon. Pour the mixture into the baking dish. Cover tightly with plastic wrap and store in the fridge until needed (overnight preferably).
For the topping: Mix the flour, brown sugar, cinnamon and salt in a bowl. Cut in the butter using a pastry cutter until it resembles fine pebbles. Fold in the pecan pieces and store in a resealable plastic bag in the refrigerator until ready to bake.
For the glaze: Add the cream cheese to the bowl of an electric mixer fitted with a paddle attachment and beat until smooth. Add the powdered sugar, milk and lemon juice and mix until smooth, scraping down the sides as needed. Keep in a small airtight bowl.
When you're ready to bake, preheat the oven to 350 degrees F.
Unwrap the baking dish with the French toast mixture, sprinkle with the topping and bake for 45 minutes for a softer, bread pudding-like texture or 1 hour for a firmer, more crisp texture.
Drizzle over the glaze. Scoop out individual portions and serve with warm pancake syrup.
Source: Read Full Article