Total:

40 min

Active:

25 min
Ingredients
Creamy Mustard Dip:
Pretzel Bites:
Directions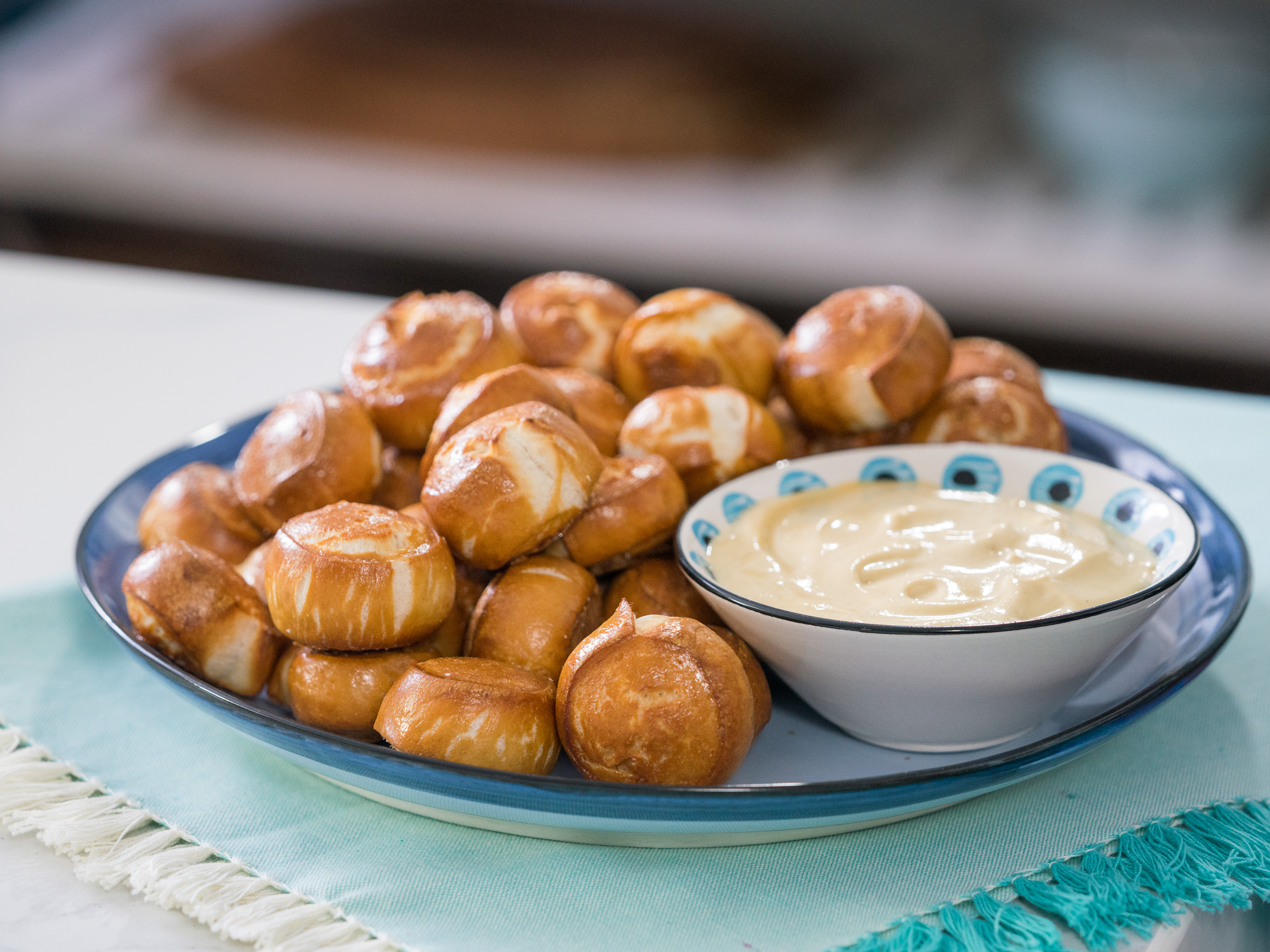 For the creamy mustard dip: Stir together the mustard, sour cream and honey. Season with salt. Transfer to a small serving bowl and refrigerate until ready to serve.
For the pretzel bites: Preheat the oven to 425 degrees F. Line a tray with paper towels.
Bring 3 quarts water to a boil in a large pot. Divide the pizza dough into four pieces and roll each piece into a rope about 3/4-inch in diameter. Cut each rope into approximately 1-inch long segments.
When the water comes to a boil, add the baking soda and stir to combine. Add half of the dough to the water and boil for about 45 seconds. Transfer the boiled dough to the paper towels. Repeat with the remaining dough. Lightly pat the dough with a paper towel to dab off some of the foamy water.
Line a baking sheet with parchment paper. Beat the egg with 1 1/2 tablespoons water in a small bowl.
Dip each dough bite into the egg wash, letting the excess drip off, then place it on the prepared baking sheet, leaving about 1 inch of space between each. Sprinkle the tops of the bites lightly with salt and bake until deep golden brown all over, 13 to 15 minutes.
Serve warm with the creamy mustard dip.
Source: Read Full Article