Total:

40 min

Active:

40 min
Ingredients
Directions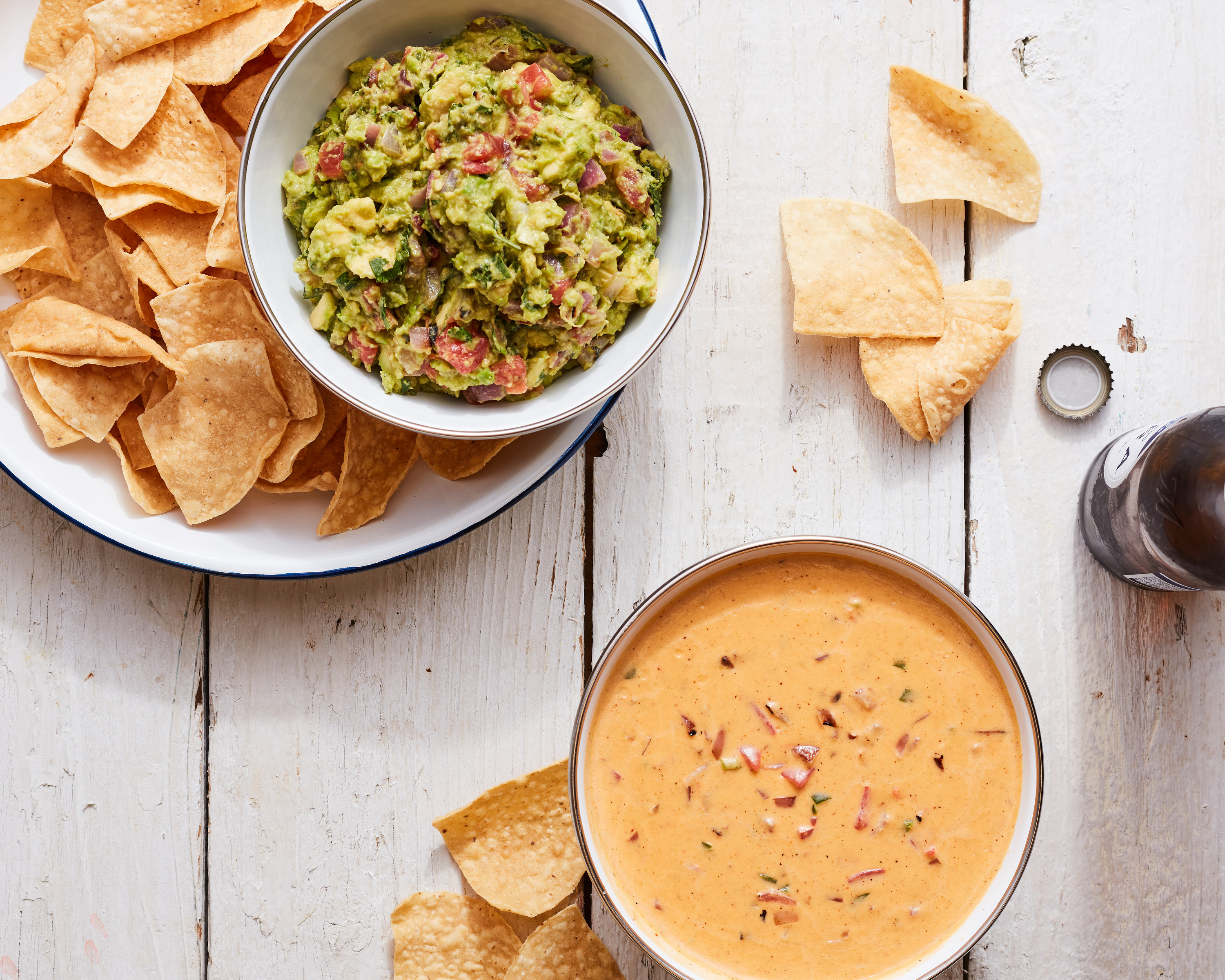 Preheat an outdoor grill to medium heat.
Place the jalapeños, onions, tomatoes, avocados and limes on a baking sheet and brush lightly with olive oil. Transfer the jalapeños, onions, tomatoes (cut-side down), avocados (cut-side down) and limes (cut-side down) to the grill. Grill the jalapeños and onions, turning occasionally, until charred and crisp-tender, 6 to 7 minutes. Grill the tomatoes, turning once, until charred and the skins have started to pull away, 3 to 4 minutes. Grill the avocados and limes just enough to mark them, 2 to 3 minutes. Transfer each ingredient as it is ready to a cutting board and set aside until cool enough to handle. If your grill doesn't have a side burner, leave the grill on.
Finely chop the jalapeños. Coarsely chop the onions. Remove the skins from the tomatoes (if some of the skin sticks, that's fine) and coarsely chop. Scoop the avocado into a medium bowl and coarsely mash with a fork. Squeeze in the juice from the grilled limes and season with 1 teaspoon salt. Add the cilantro and half of the jalapeños, onions and tomatoes and stir to combine. Set the guacamole aside. 
Increase the heat of the grill to high (or turn on the side burner). Place the cream, cream cheese and chili powder in a medium saucepan and cook on the grill, whisking, until smooth and bubbly, 2 to 5 minutes. Whisk in the Cheddar and Monterey Jack in handfuls, letting one melt before adding the next, until thick and smooth. Add the remaining jalapeños, onions and tomatoes and cook, stirring, until just heated through, about 30 seconds. Season with salt to taste. Transfer to a serving bowl and serve immediately with the guacamole and tortilla chips.  
Source: Read Full Article