Level:

Easy

Total:

1 hr 11 min
Prep:

10 min

Inactive:

1 hr

Cook:

1 min
Ingredients
Graham Cracker Crust: 
3/4 cup graham cracker crumbs (about 5 whole graham crackers)
3 tablespoons butter, melted
2 tablespoons sugar
1/2 teaspoon cinnamon
Salt 
4 scoops vanilla ice cream
1 1/2 cups mini marshmallows
Quick Chocolate Sauce:
1/2 cup semisweet chocolate chips
2 tablespoons whole milk
Directions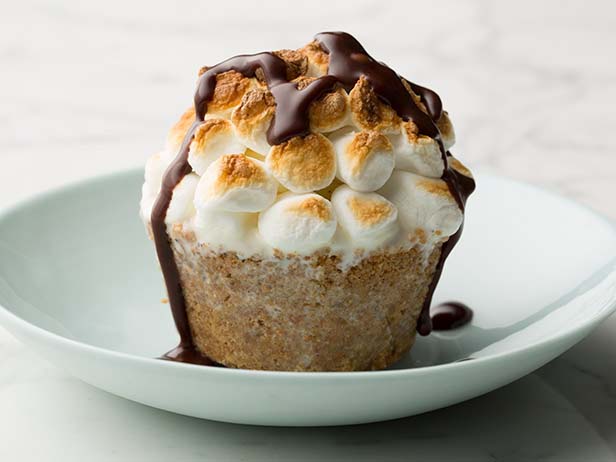 For the graham cracker crust: Mix the graham cracker crumbs, butter, sugar, cinnamon and a sprinkle of salt together in a bowl. Firmly press the crust into muffin tins to make individual crusts. Top each crust with a scoop of vanilla ice cream. Press the mini marshmallows into the ice cream, covering the scoop completely. You will have 4 s'more "domes". Freeze at least 1 hour. 
For the quick chocolate sauce: Immediately before serving, heat the broiler to low. Toss the chocolate chips with the milk in a ramekin or small bowl and microwave 30 seconds, stir until smooth and set aside. Place the s'more domes under the broiler until marshmallows brown, about 30 seconds. Watch them constantly as they burn easily. Place each s'more on a plate and drizzle with the chocolate sauce.
Source: Read Full Article