Total:

30 min

Active:

30 min
Ingredients
4 bone-in, skin-on chicken thighs (about 1 3/4 pounds)
Kosher salt
Freshly ground black pepper
2 tablespoons unsalted butter
3/4 pound small red potatoes, quartered (about 8 potatoes)
1 small lemon, cut into 1/4-inch-thick slices and halved
4 cloves garlic, thinly sliced
1/4 teaspoon crushed red pepper flakes
2 tablespoons fresh Italian flat-leaf parsley, chopped
4 cups baby arugula
Directions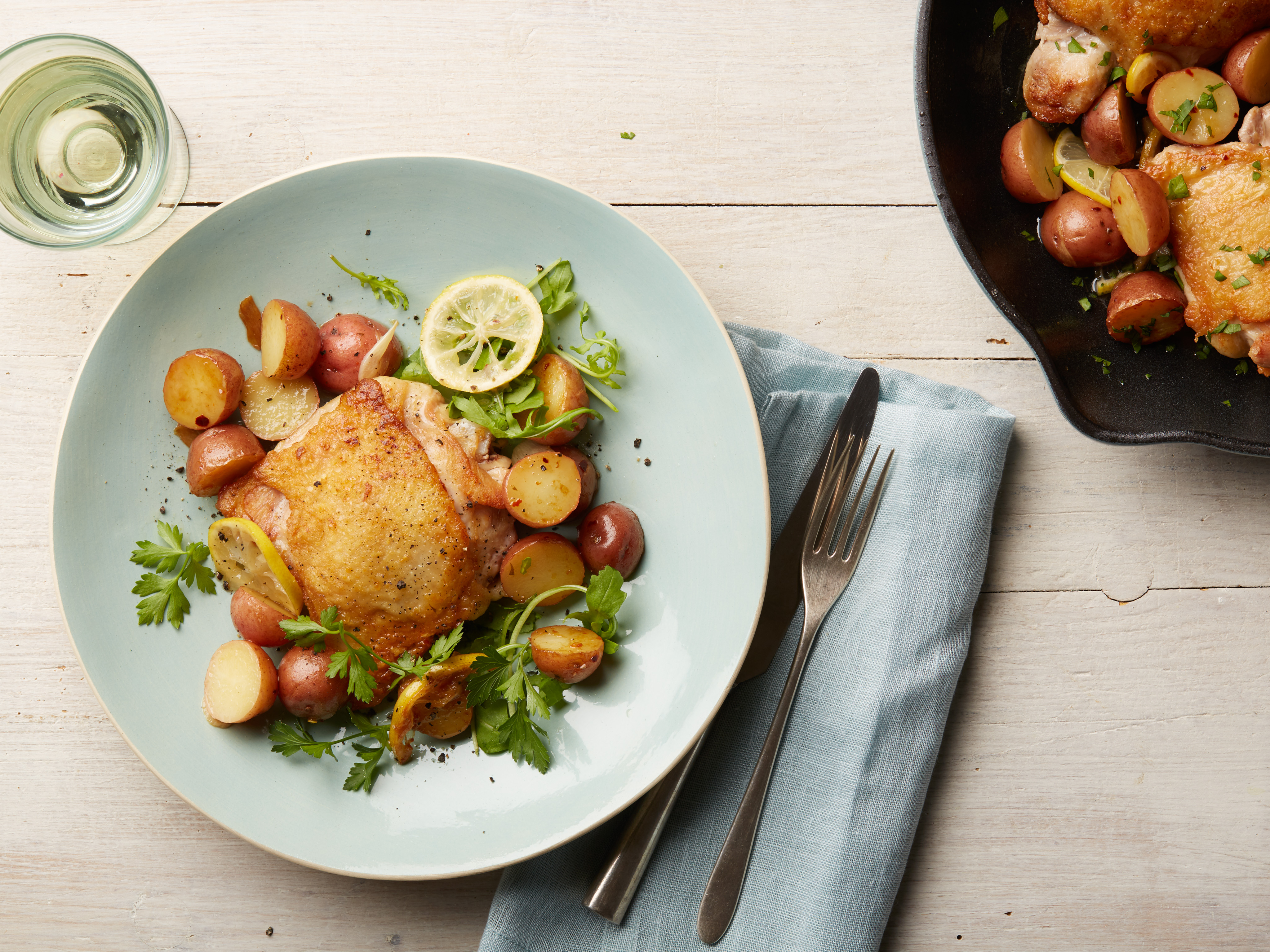 Sprinkle the chicken on both sides with salt and pepper. Melt the butter in a large skillet over medium-high heat. Add the chicken skin-side down and cook until golden brown and crispy and the skin releases easily from the skillet, 6 to 7 minutes.
Reduce the heat to medium and flip the chicken over. Scatter the potatoes, then lemon and then the garlic around the chicken. Add 1 cup water, red pepper flakes and 1/2 teaspoon salt. Cover and cook until the potatoes can be pierced easily with a fork, 8 to 10 minutes. Remove the lid and continue to cook until the liquid has evaporated, an instant read thermometer inserted into the thickest part of the chicken reaches 165 degrees F and the potatoes start to crisp from the remaining fat in the pan, 8 to 10 minutes. Sprinkle with parsley. 
Divide the arugula among 4 plates and top with the chicken and potatoes. . Spoon any juices left in the skillet over each dish.  
Source: Read Full Article