Total:

10 min

Active:

10 min
Ingredients
Directions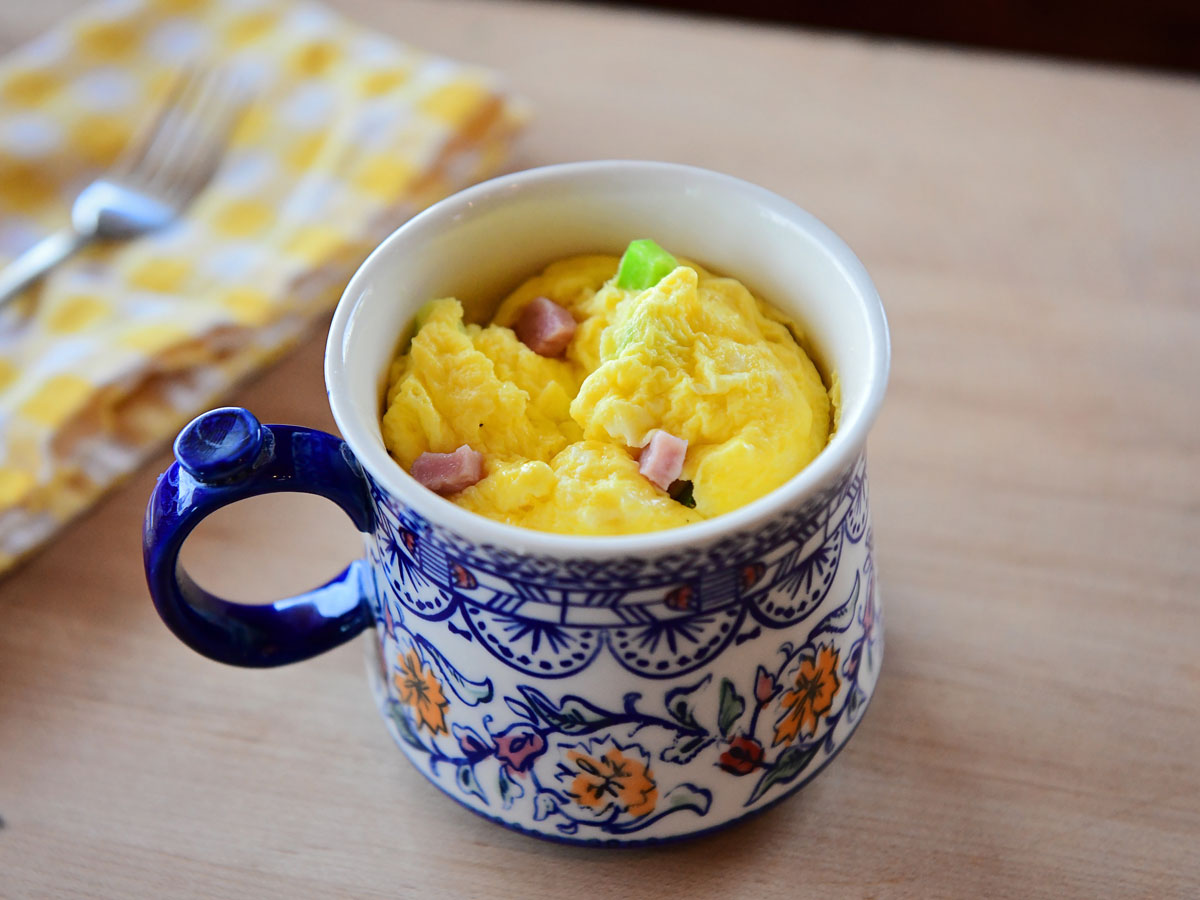 Grease the inside of a microwave-safe 12-ounce mug with the butter. Add the eggs and milk, then beat with a fork until well combined.
Stir in the cheese, ham, bell pepper, salt and pepper.
Microwave on a medium-high setting for 1 1/2 minutes, then stir and microwave until the eggs are set, an additional 1 to 1 1/2 minutes.
Let cool slightly before serving.
Source: Read Full Article