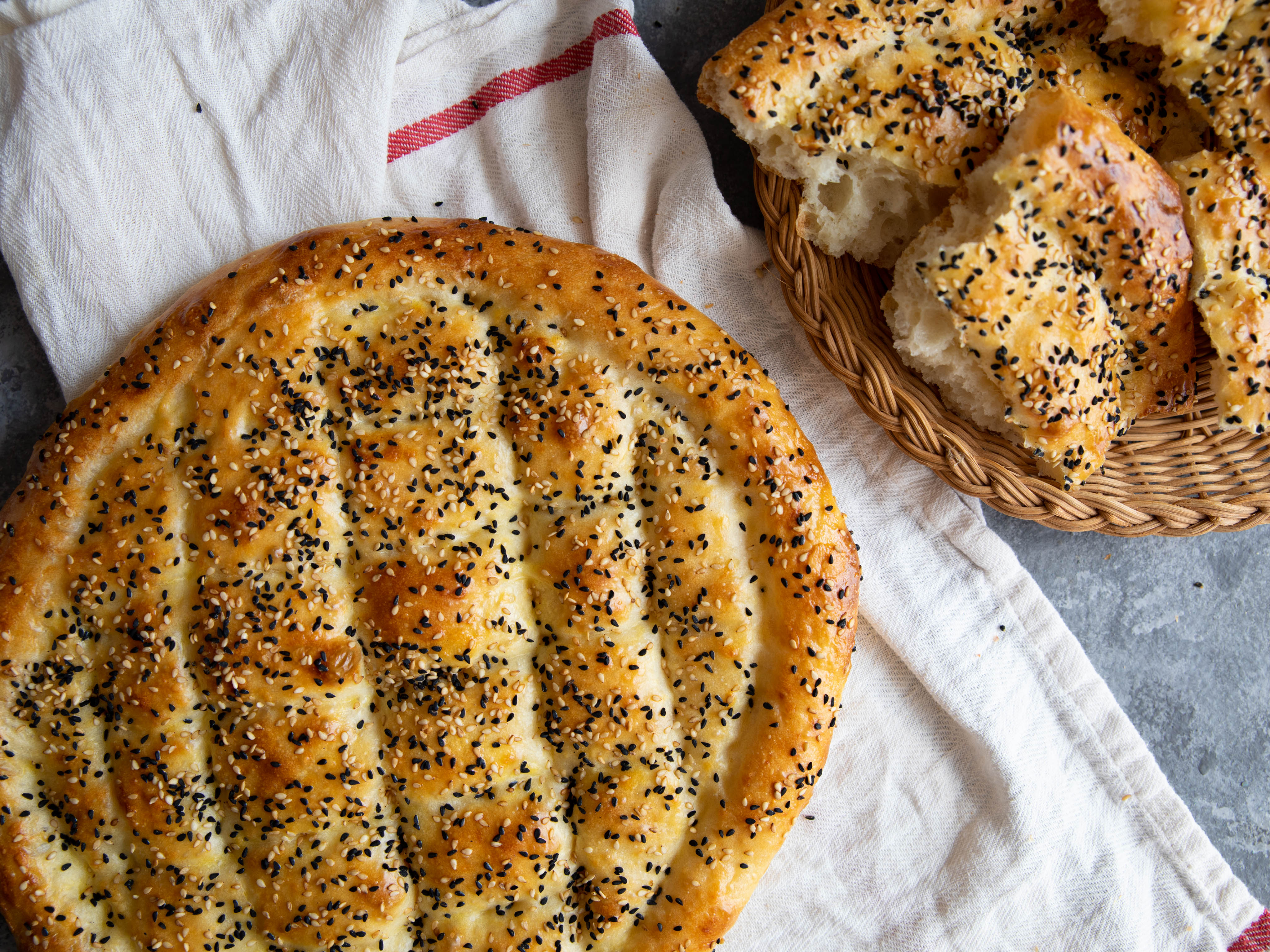 Photo By: Zahra Siadat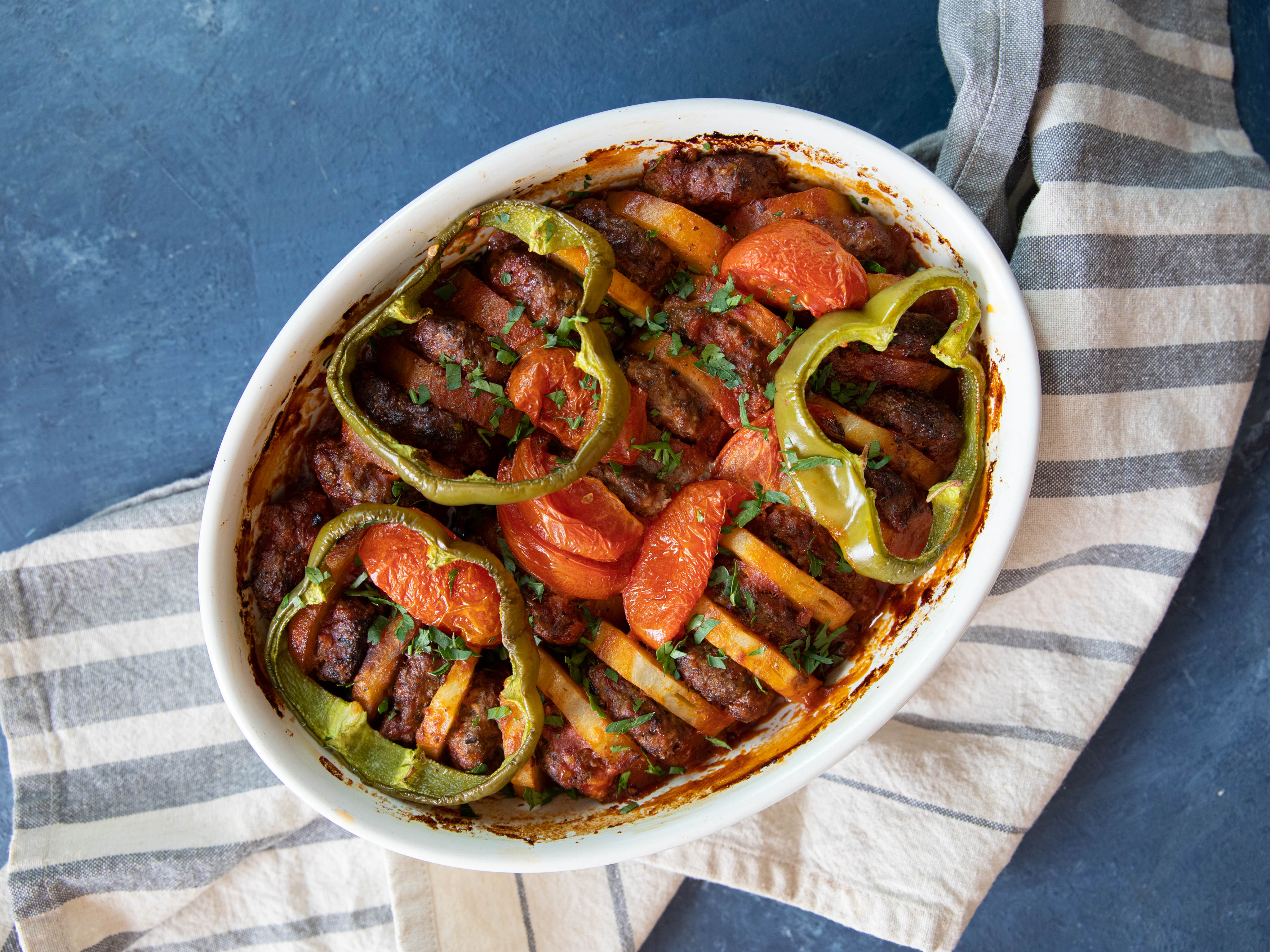 Photo By: Zahra Siadat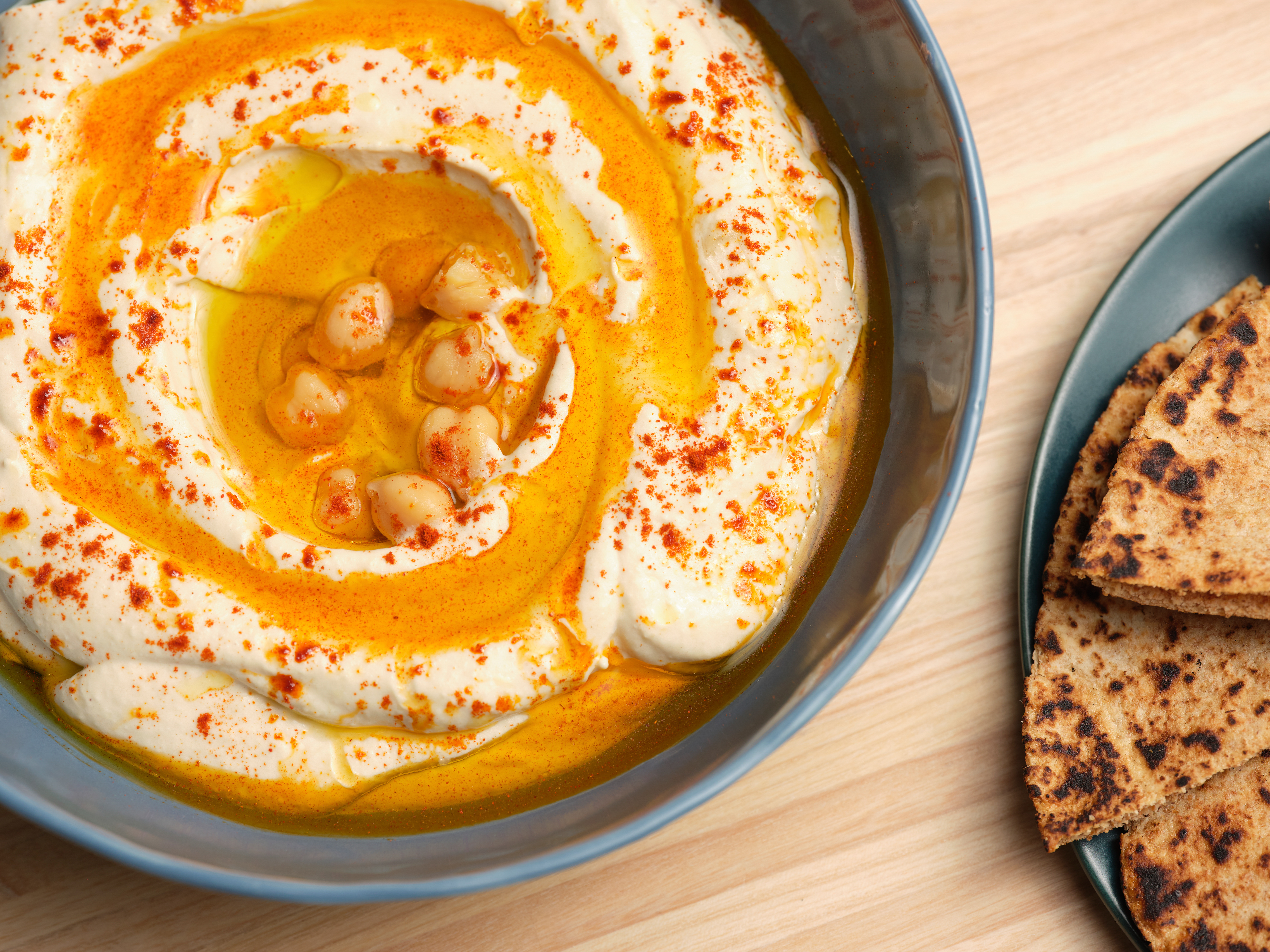 Photo By: Caitlin Ochs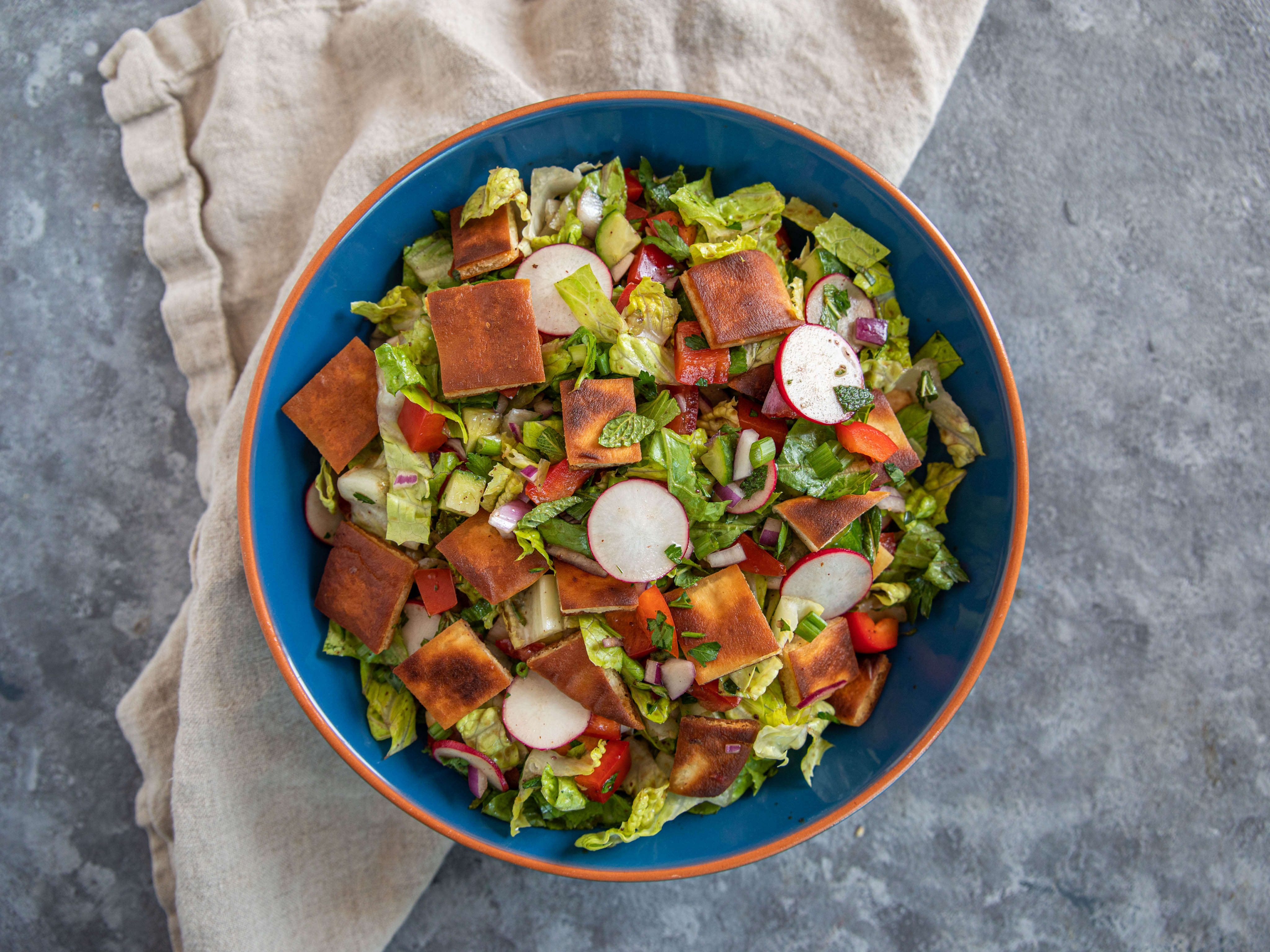 Photo By: Zahra Siadat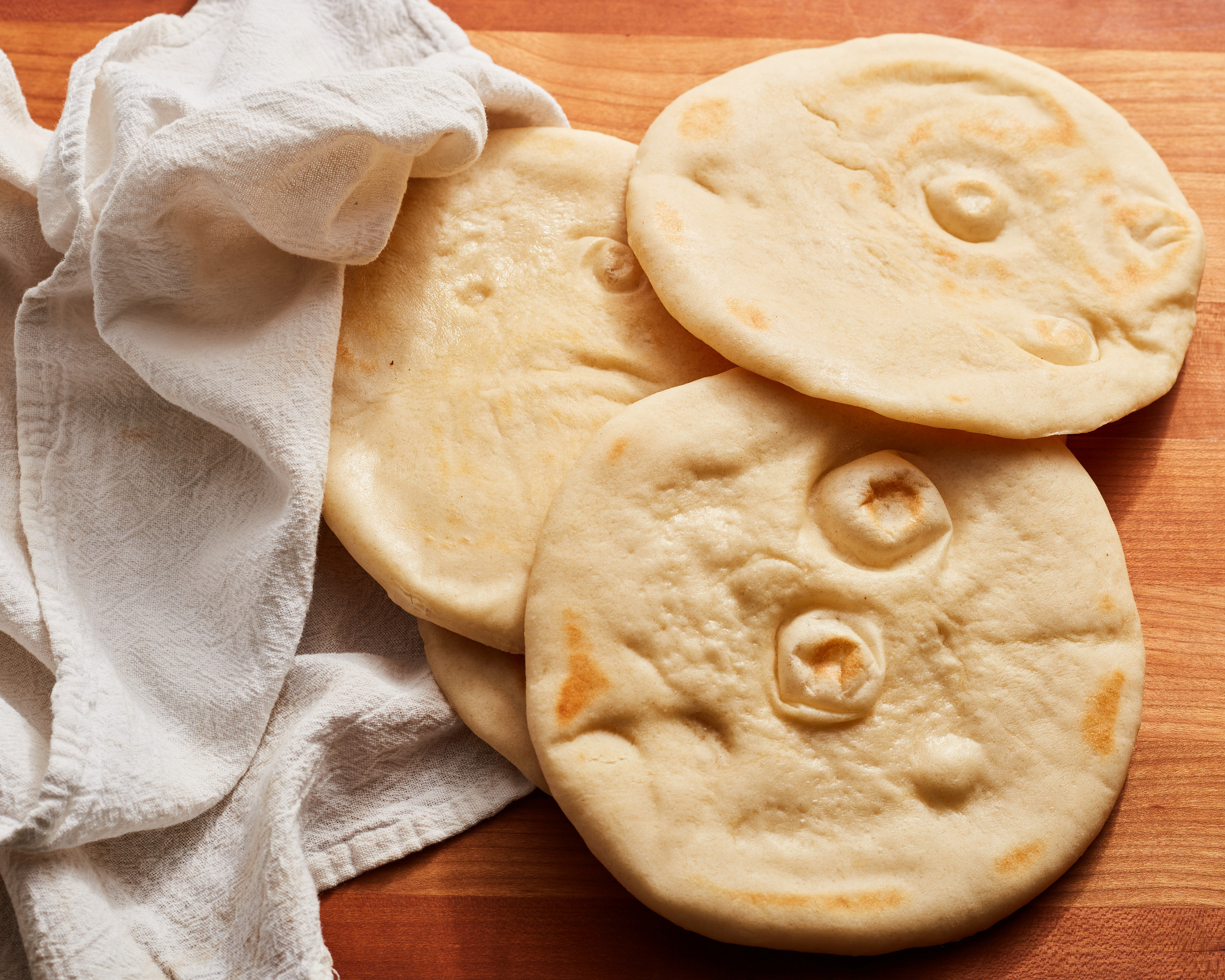 Photo By: Matt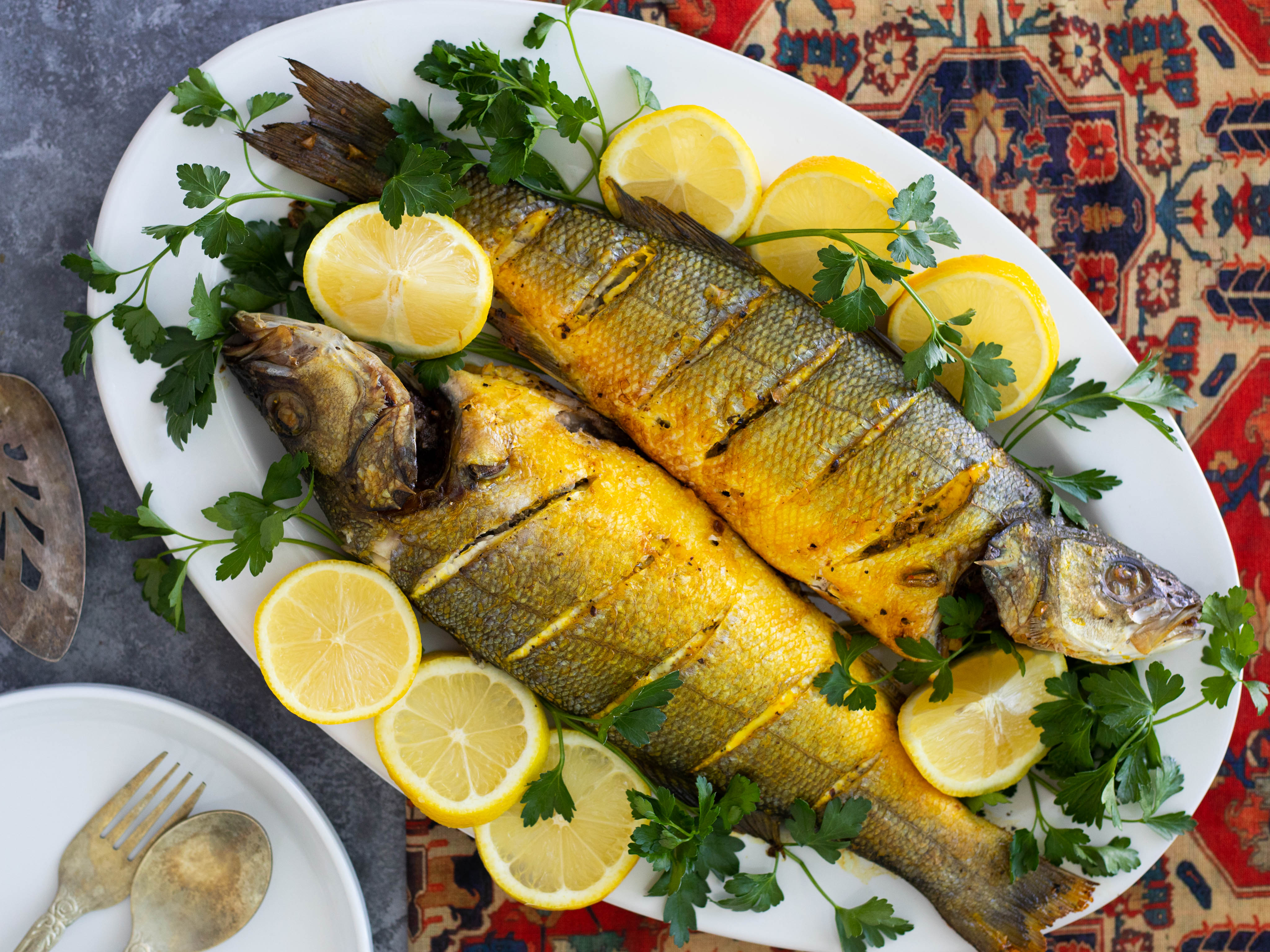 Photo By: Zahra Siadat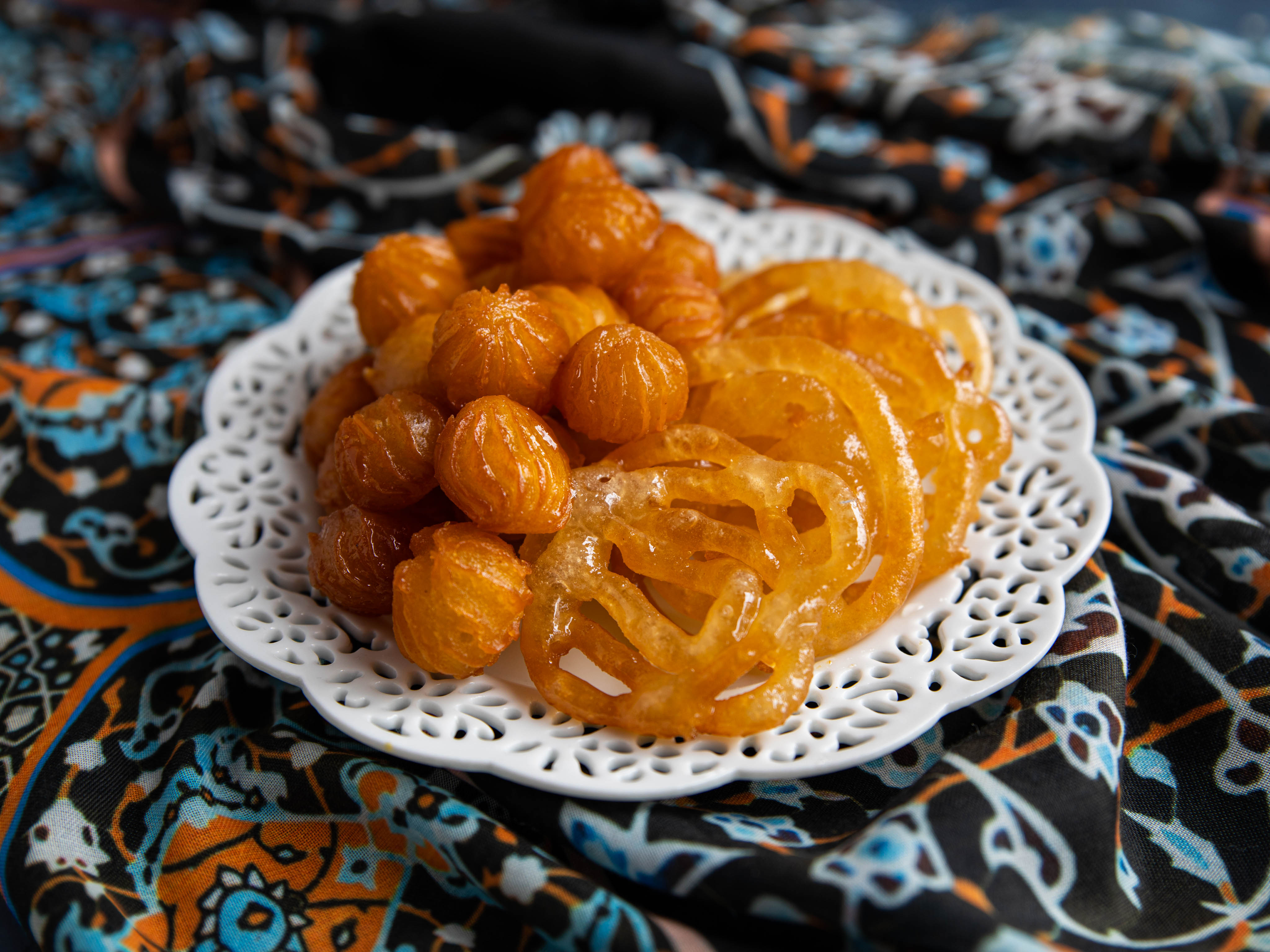 Photo By: Zahra Siadat
Photo By: Matt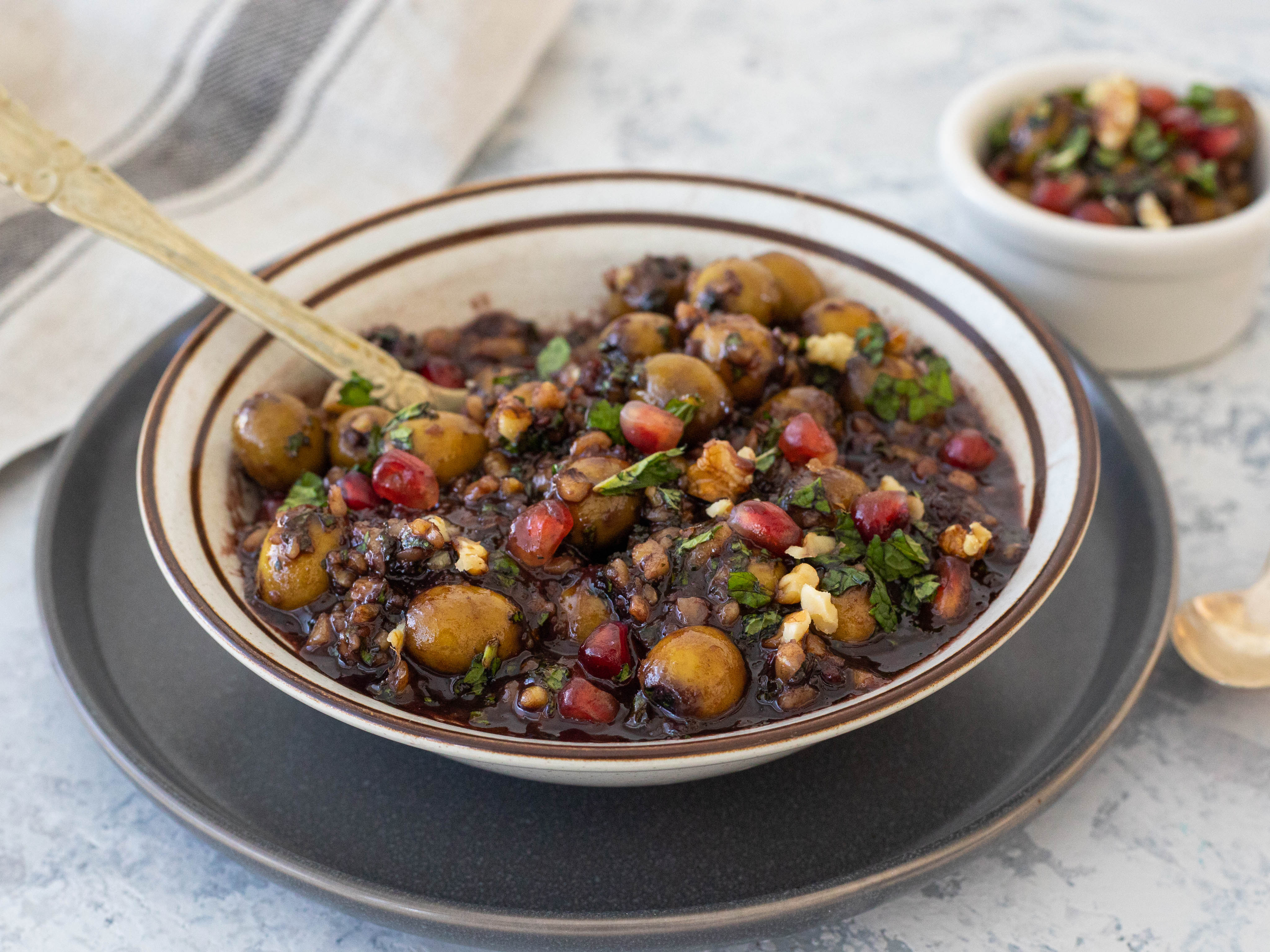 Photo By: Zahra Siadat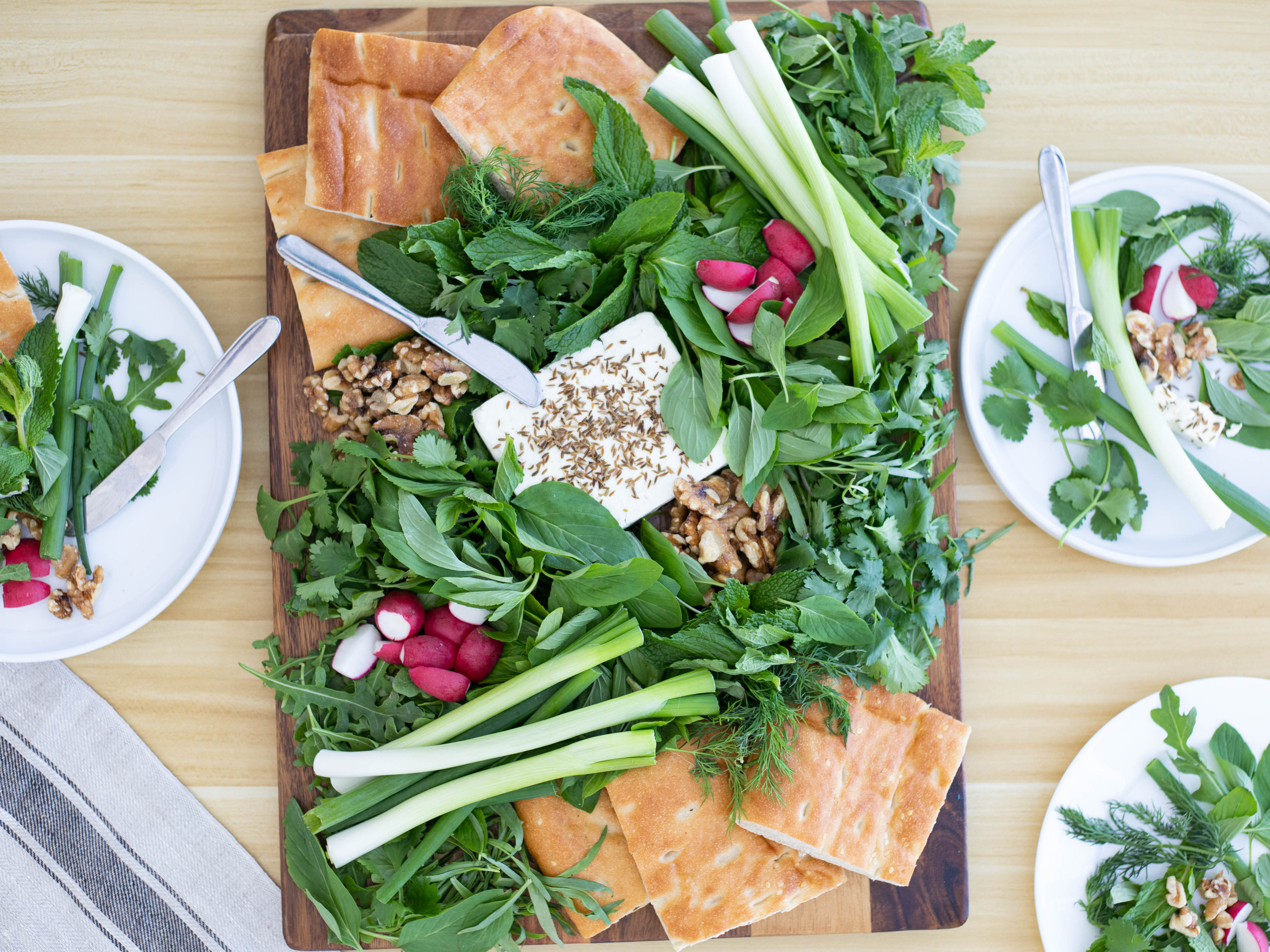 Photo By: Zahra Siadat
Photo By: Zahra Siadat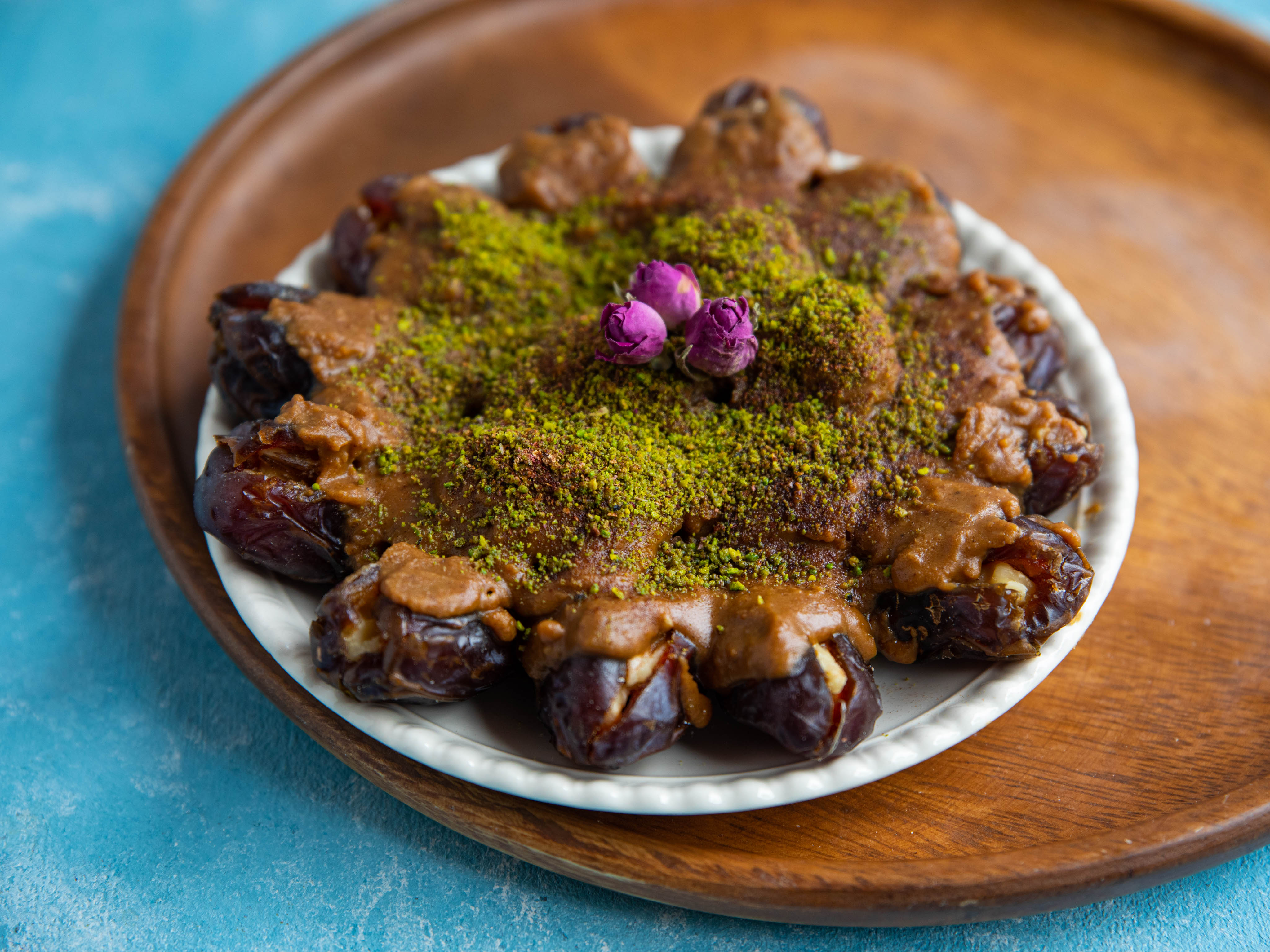 Photo By: Zahra Siadat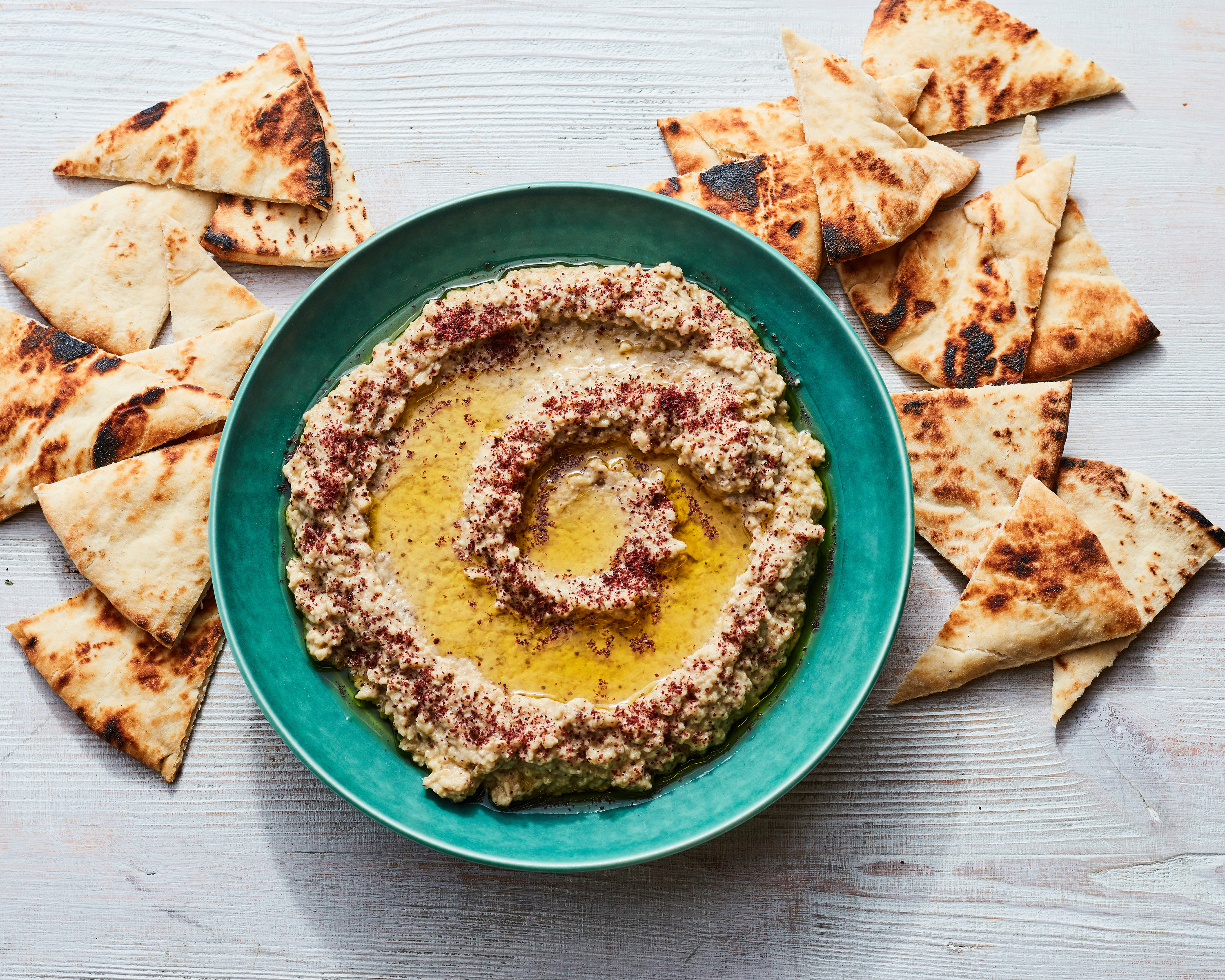 Photo By: Matt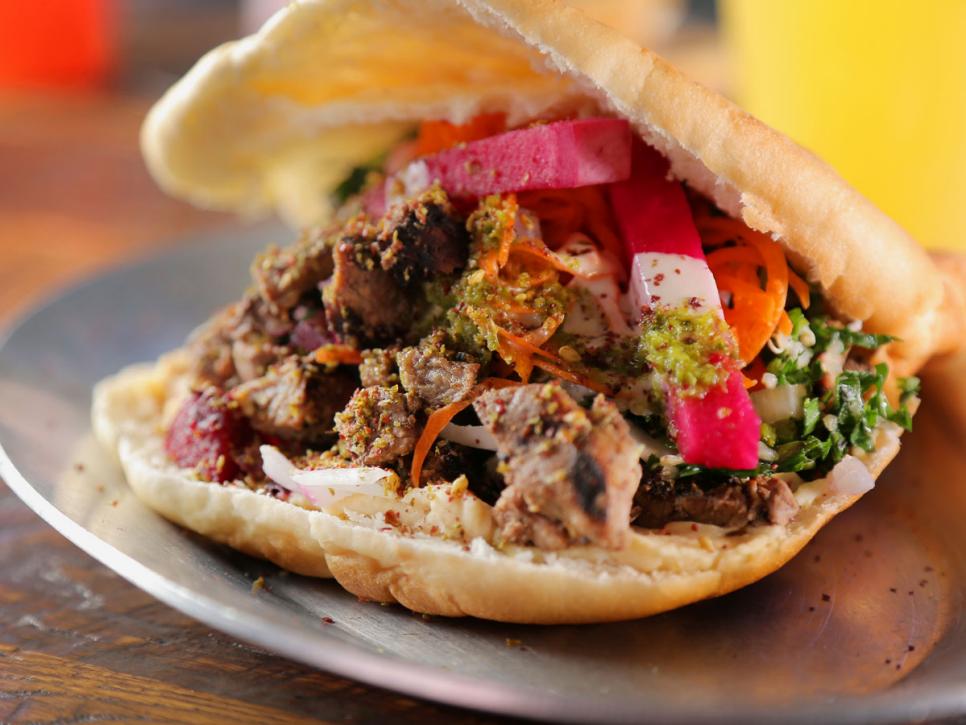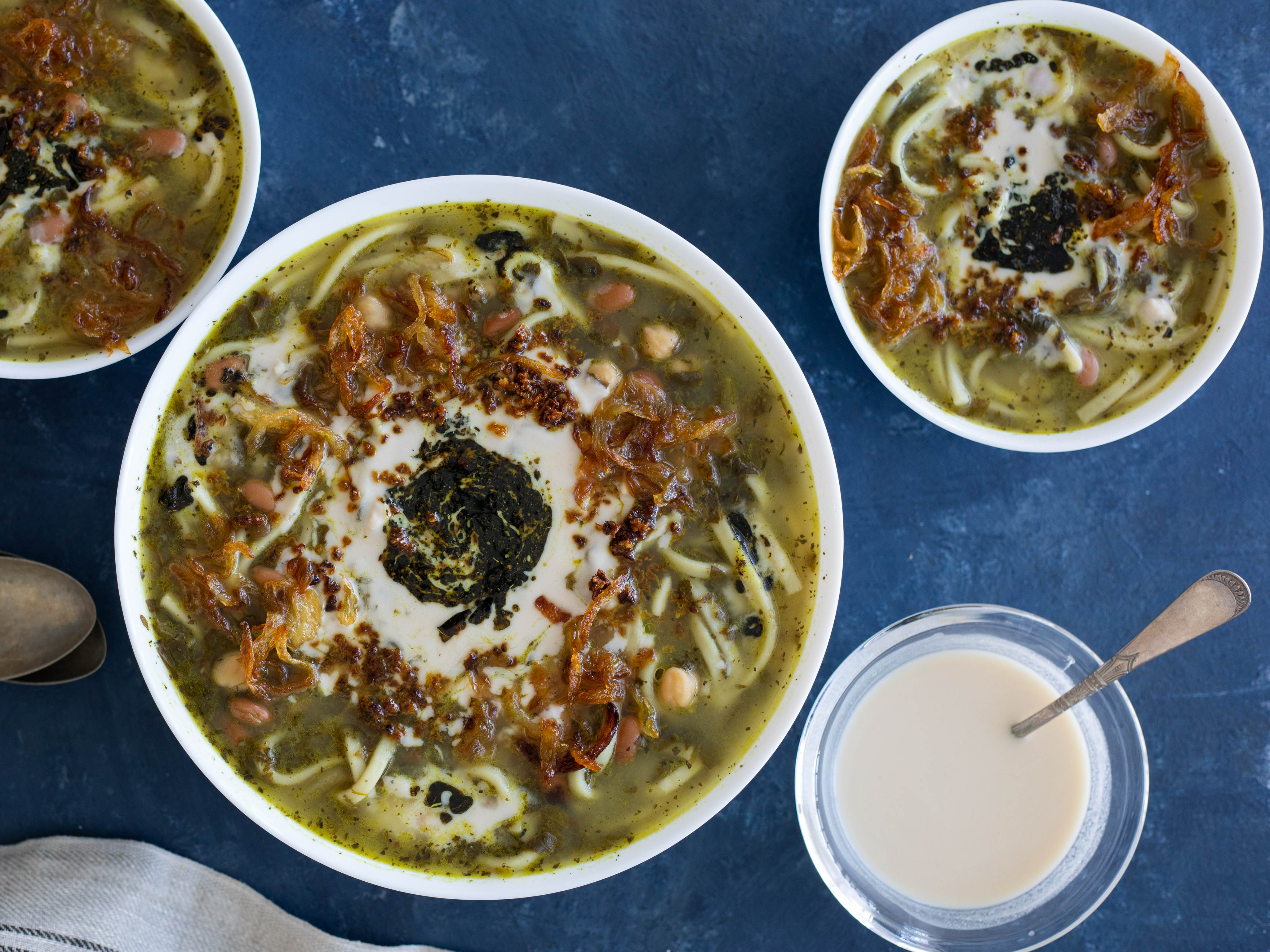 Photo By: Zahra Siadat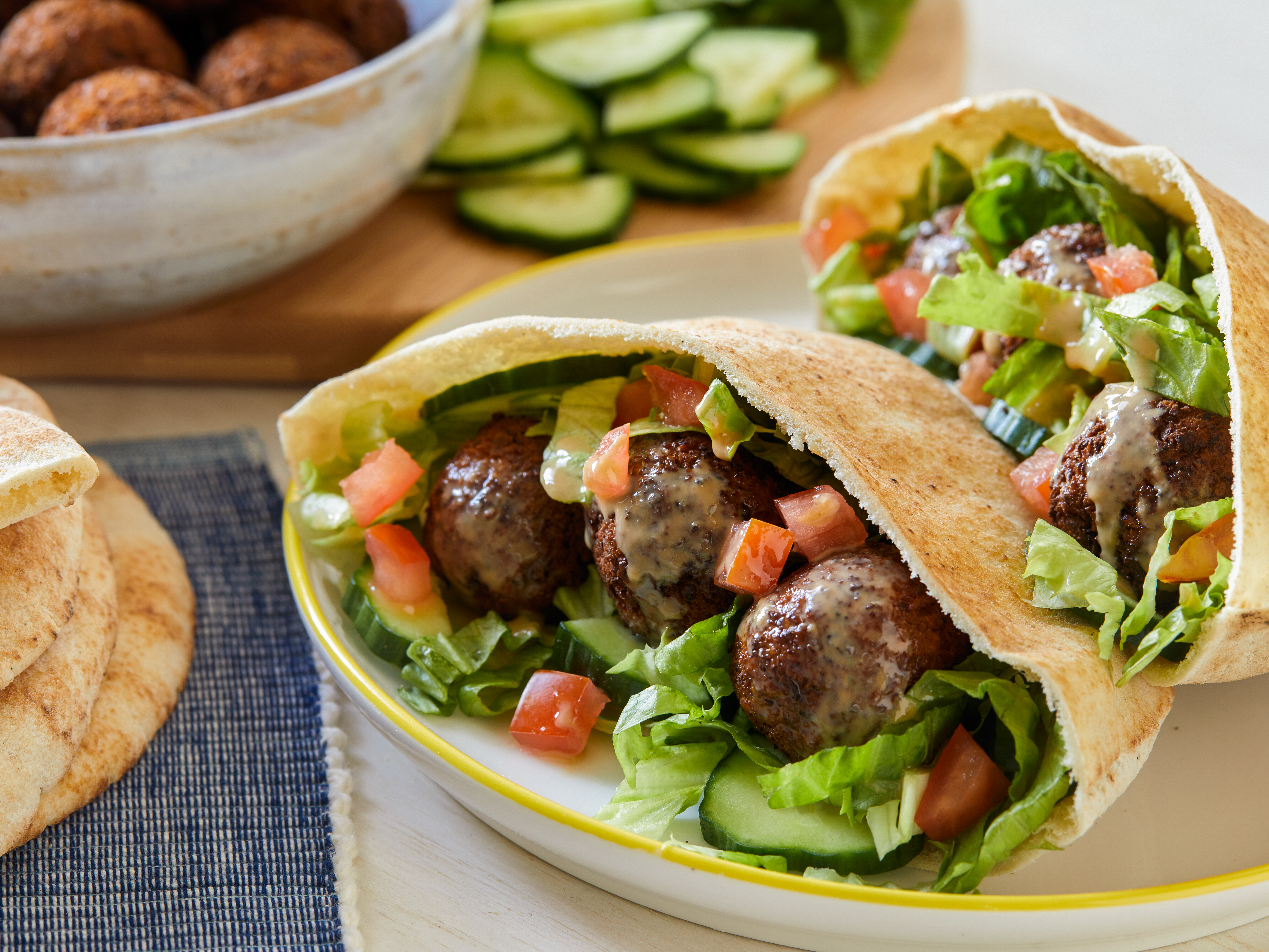 Photo By: Teri Lyn Fisher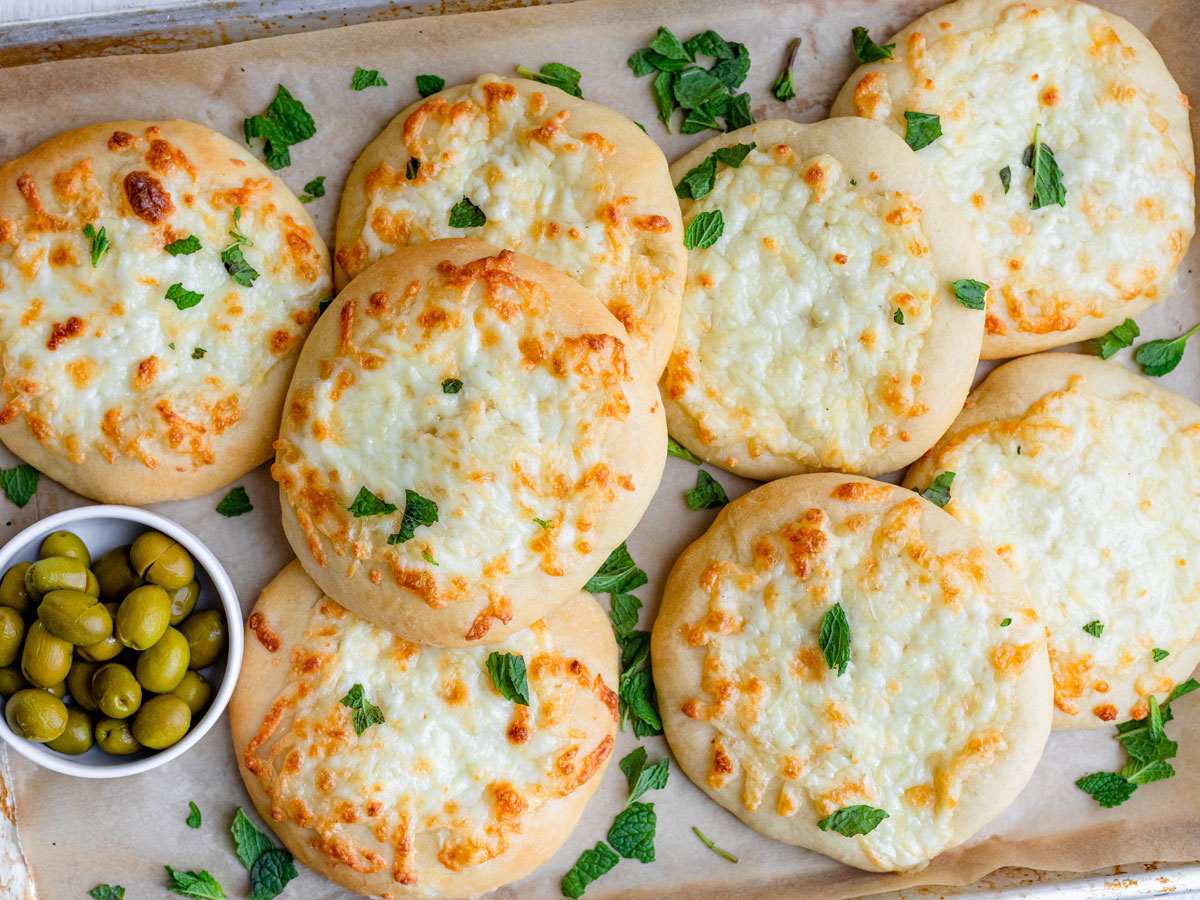 Photo By: Felicia Perretti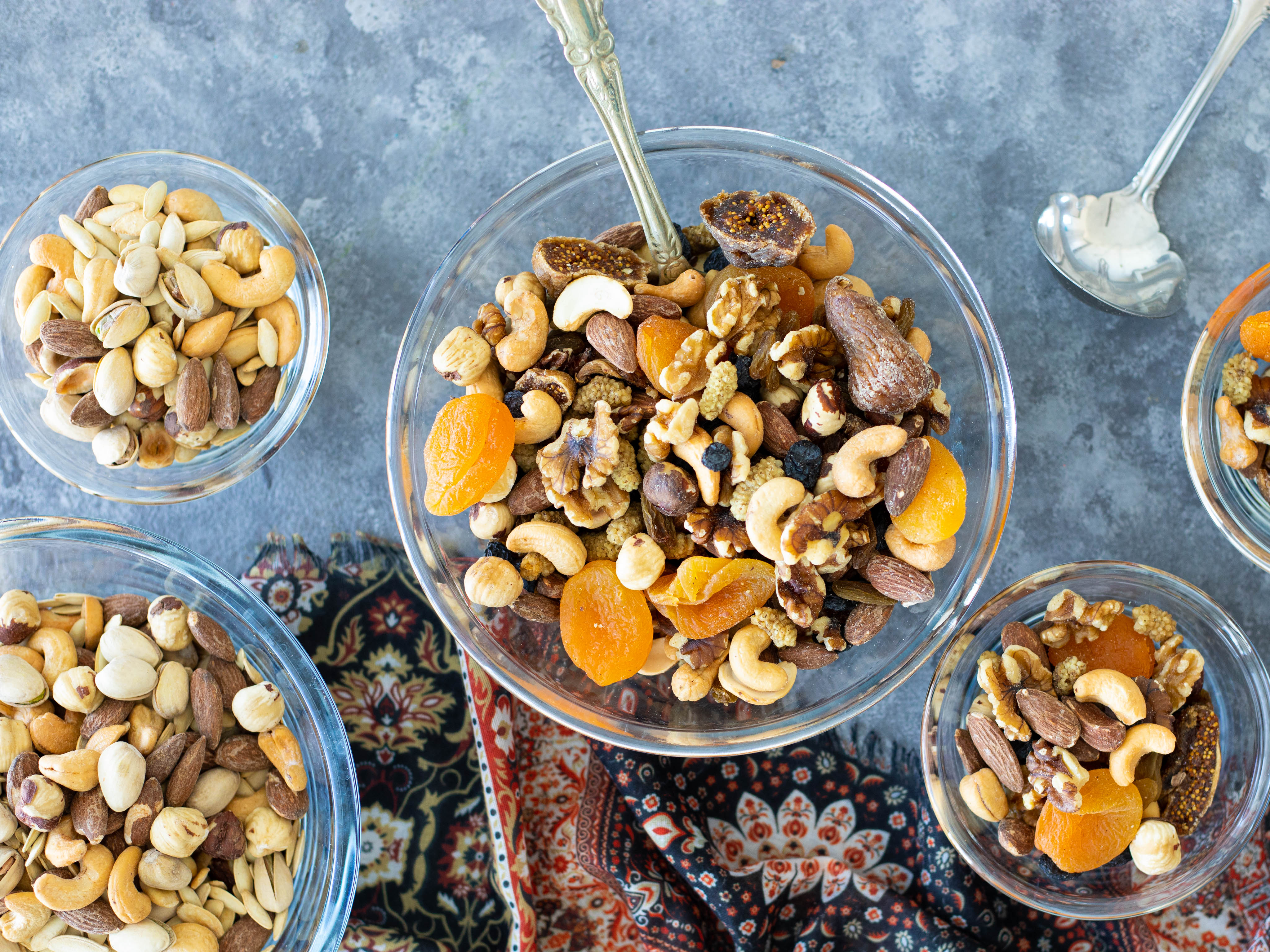 Photo By: Zahra Siadat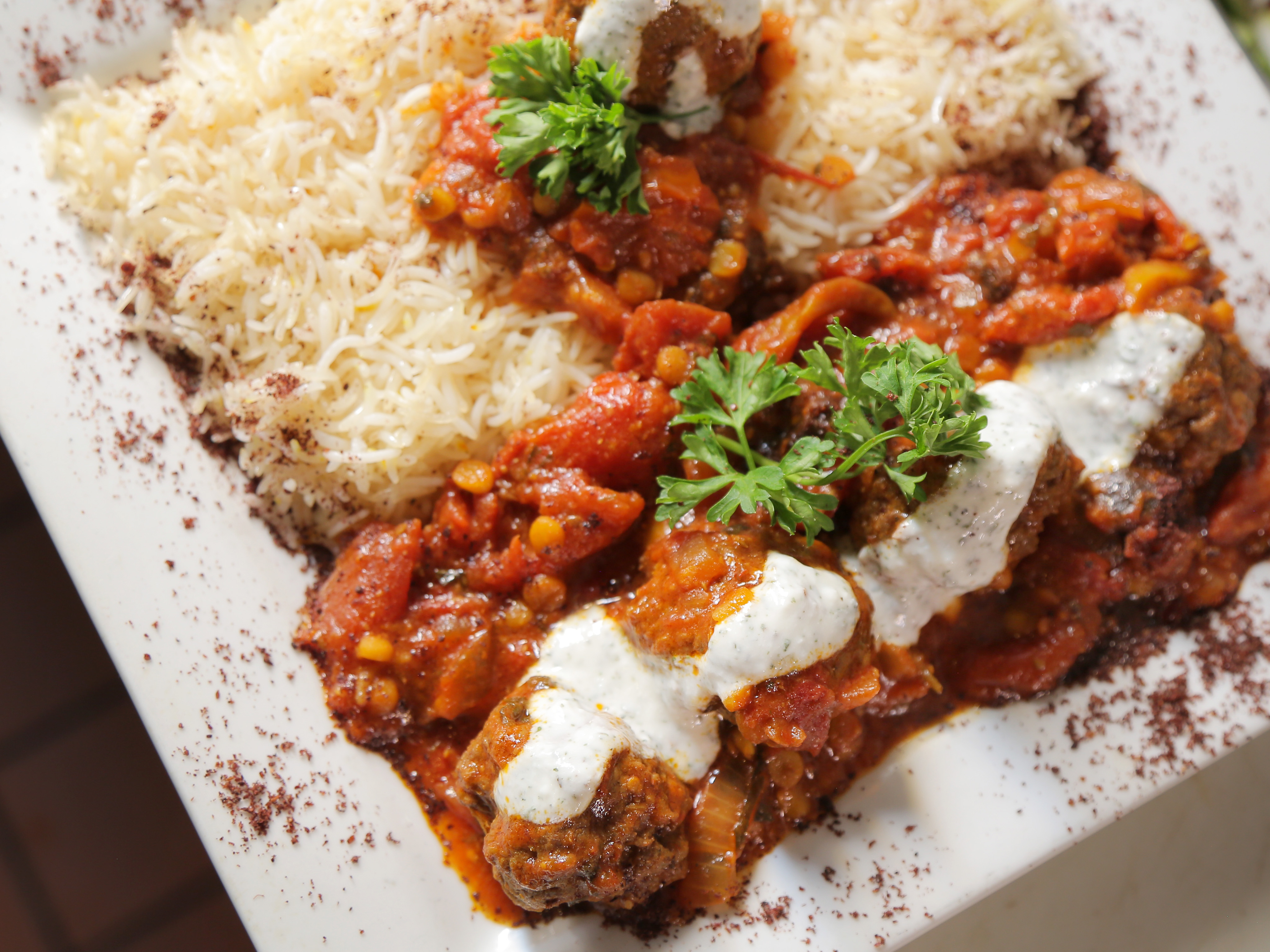 Photo By: Citizen Pictures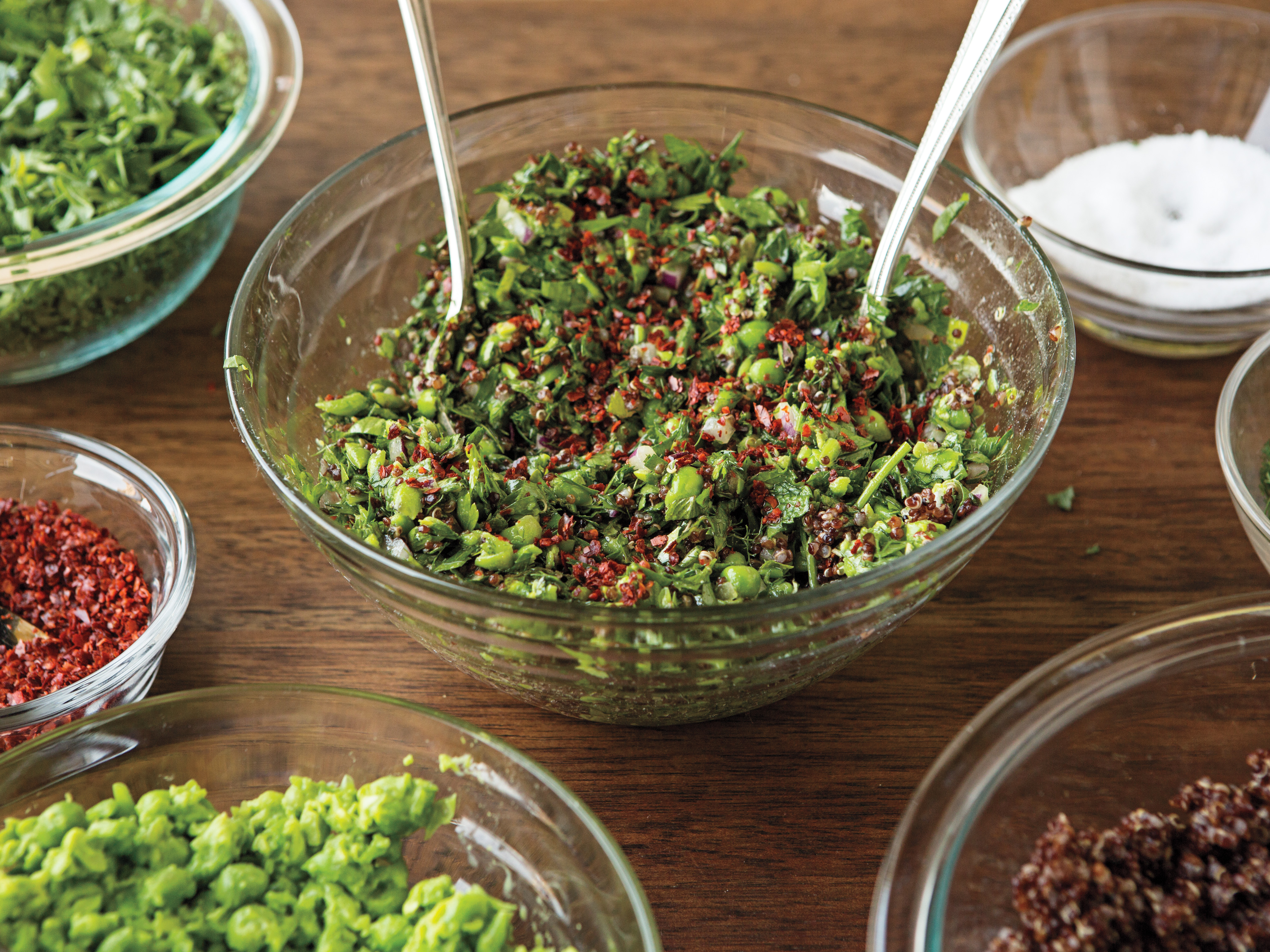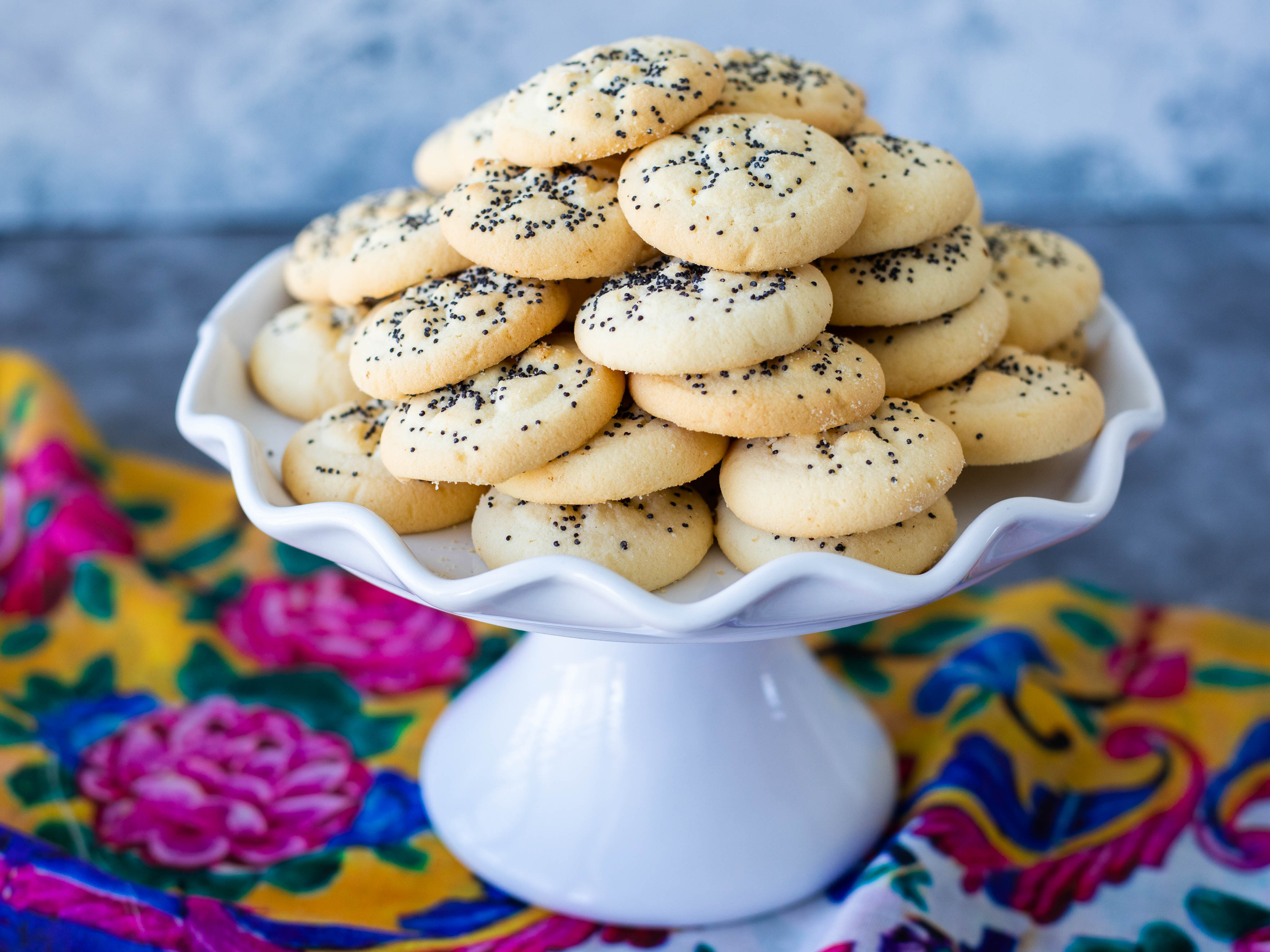 Photo By: Zahra Siadat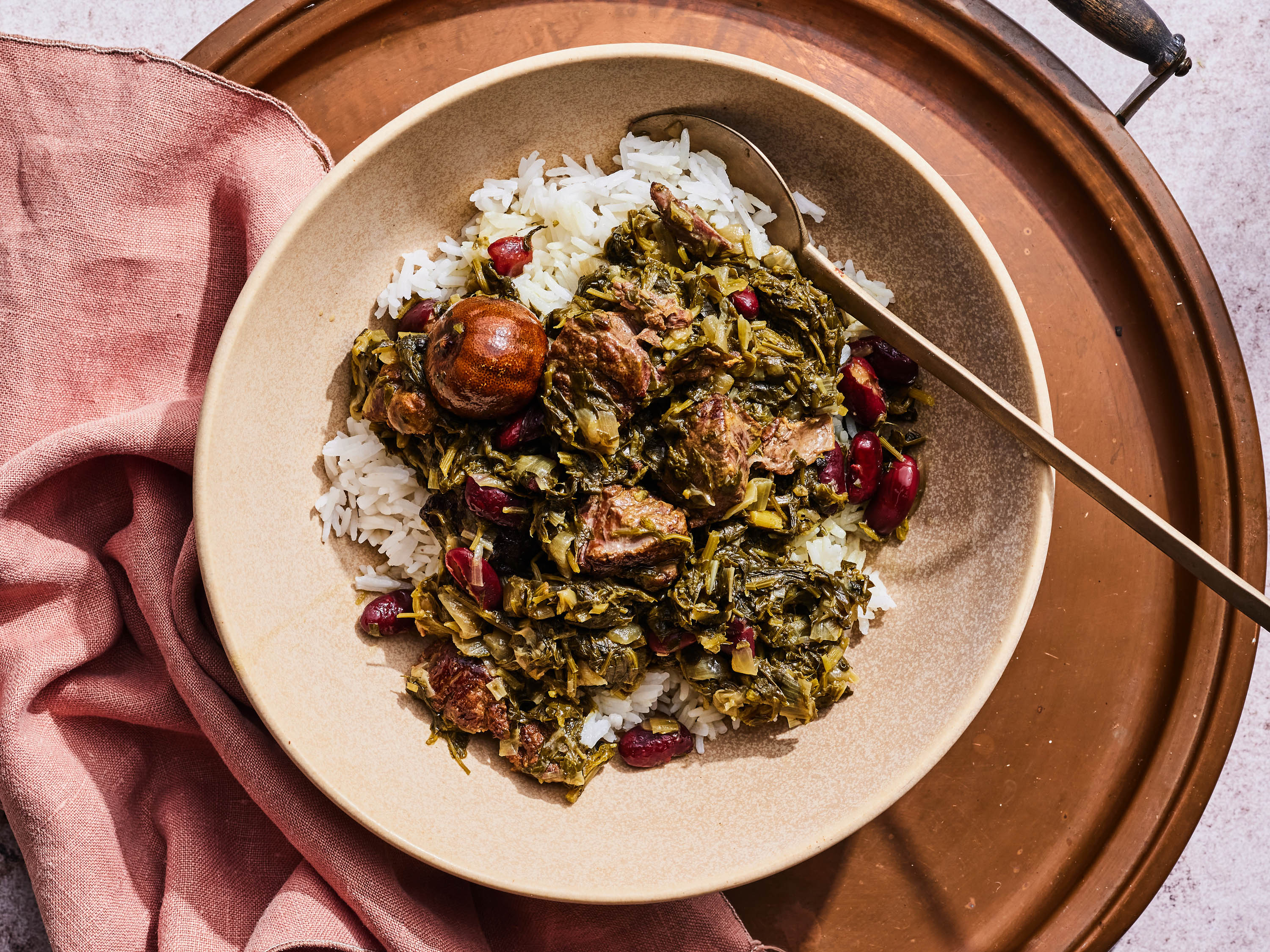 Photo By: Citizen Pictures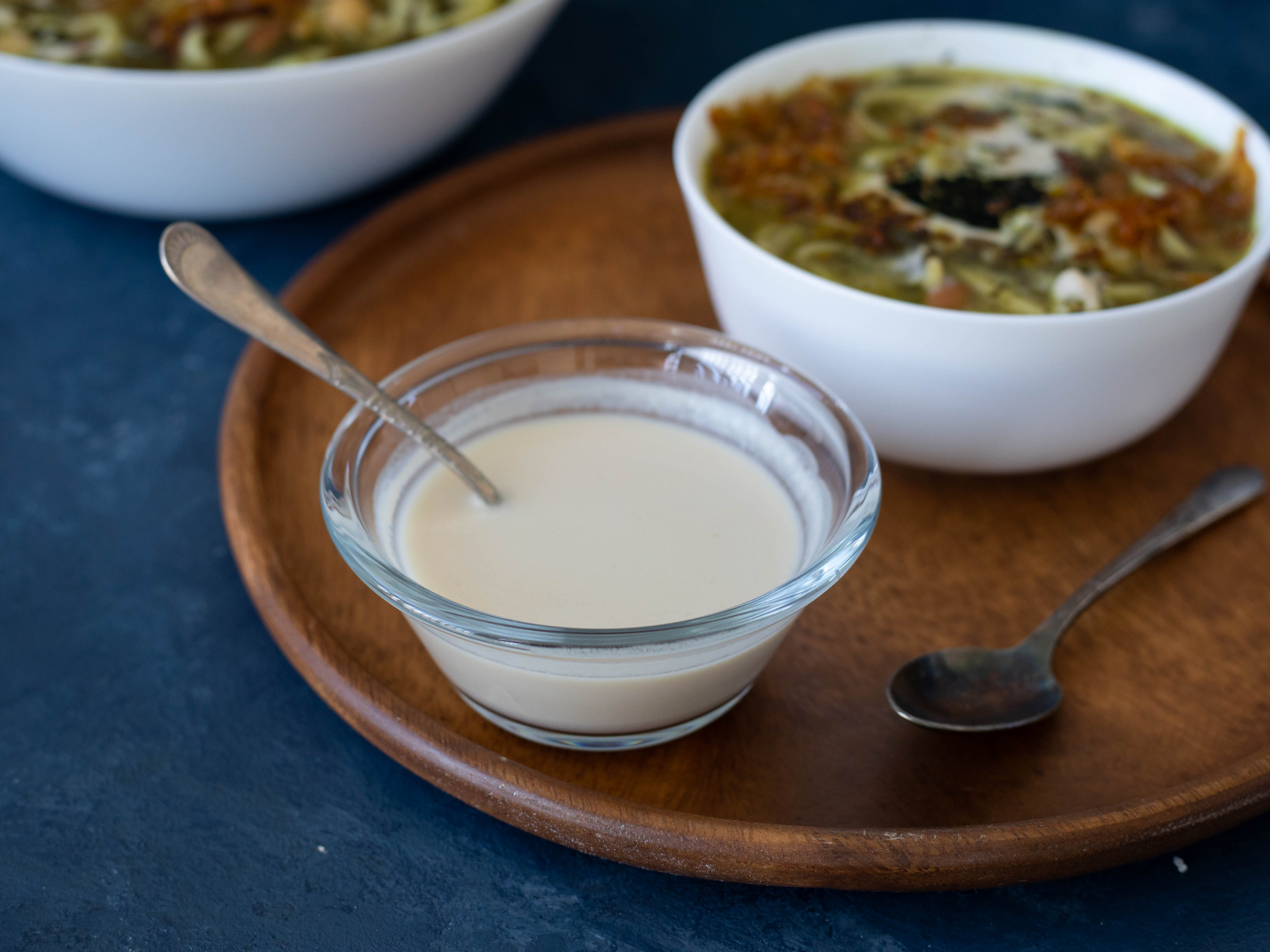 Photo By: Zahra Siadat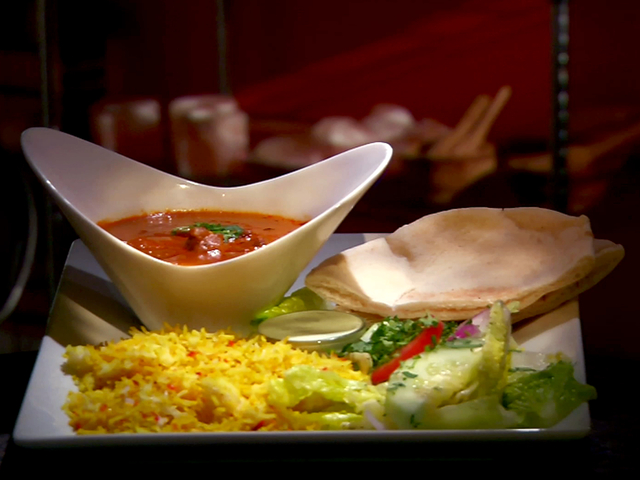 Ramazan Pidesi
There is a whole lot more to Middle Eastern breads than just pita. Case in point: these fluffy, golden-brown Turkish pide that are a favorite for breaking fasts during the holy month of Ramadan. They get a but of crunch and savory little explosions of flavor from nigella seeds, which have a faintly onion-like aroma.
Get the Recipe:Ramazan Pidesi
Izmir Koftesi
This Turkish dish comes from the Mediterranean town of Izmir, which is a popular tourist destination for Turks and foreigners, alike. It's basically a dish of baked meatballs with potatoes in a flavorful tomato sauce. However, the real magic of this dish lies in its seasonings, which include fruity Aleppo chili flakes and nutty ground cumin.
Get the Recipe:Izmir Koftesi
The Best Hummus
Hummus is perhaps one of the most famous dishes from the Middle East, and there are as many ways of making it as there are countries in this region of the world. This version has a bright lemon flavor and a hint of nuttiness from ground cumin.
Get the Recipe:The Best Hummus
Fattoush
This salad is very popular in the Levant, the region of the Middle East comprising of Lebanon, Palestine, Syria and Jordan. It's a fresh green salad that gets an extra crunchy hit from little diamonds of toasted pita bread.
Get the Recipe:Fattoush
Grilled Pita
Pita is a staple food throughout the Middle East and is often even the utensil you use to scoop up swirls of hummus, creamy baba ganoush or cubes of tangy sheep's milk cheeses. It's also surprisingly easy to make at home. With this recipe, you can say goodbye to stale store-bought pita and treat your household to fresh flat breads.
Get the Recipe:Grilled Pita
Saffron Lemon Branzino
Branzino is a species of fish that is wildly popular throughout the Mediterranean, including the Middle East. In this Persian recipe, it gets stuffed with a mixture of walnuts and herbs and seasoned with saffron and lemon. The oh-so-Persian combinatoin of ingredients turns a simple fish dish into a feast fit for royalty.
Get the Recipe:Saffron Lemon Branzino
Zoolbia and Bamieh
These Iranian confections are pure bliss for anyone with a sweet tooth. They both typically feature on the same plate, and while the preparation is similar — they're both fried — the ingredients are different. Zoolbia are made with conrstarch and yogurt while bamieh are made with a buttery wheat flour dough. Both are soaked in a saffron-scented syrup.
Get the Recipe:Zoolbia and Bamieh
Yogurt-Marinated Grilled Chicken Shawarma
Shawarma is more than just a food — it's a whole approach to cooking! Originating in the Ottoman Empire in modern-day Turkey, it consists of stacking slices of marinated meat on a vertical spit that slowly rotates next to a heat source. This style of cooking renders moist, flavorful meat that is thinly sliced off the spit. It's also the inspiration for Greek gyros and Mexican tacos al pastor.
Get the Recipe:Yogurt-Marinated Grilled Chicken Shawarma
Zeytoon Parvardeh
Olives are a mainstay throughout the Middle East, and each country has its own way of enjoying them. This Persian preparation enhances the flavor of the olives with a medley of mint, cilantro and sweet-tart pomegranate molasses. Raw garlic provides some sharpness, while ground walnuts give the dish a creamy richness.
Get the Recipe:Zeytoon Parvardeh
Sabzi Khordan
If you're tired of Greek salads but still love that combination of fresh veggies and feta cheese, this may become your new favorite dish. It's more of an appetizer platter from which you take small bits of herbs and cheese rather than a typical salad. Mint, basil and other herbs form the backbone of this dish, while radishes, scallions and walnuts give some variety. A sprinkle of caraway seeds on the feta cheese (which isn't exclusively Greek), gives this whole dish a unique aroma.
Get the Recipe:Sabzi Khordan
Soup-e Shir
If you think oatmeal is just for breakfast or that it needs to be sweetened, then this soup will blow your mind. It's basically a creamy oatmeal soup with chicken. It has all the goodness of a chicken noodle soup but with oats instead of noodles and a bright kick of lemon juice. You will never see oats the same way again!
Get the Recipe:Soup-e Shir
Ranginak
This Iranian sweet is fairly easy to prepare. Plump dates get stuffed with walnuts and the little mouthfuls get drenched in a toasted roux that turns into a sort of glaze. It is a sophiscated symphony of textures that is sure to be a favorite.
Get the Recipe:Ranginak
Grilled Baba Ganoush
Baba Ganoush is a hugely popular Middle Eastern dip that forms part of the mezze spread — an orchestra of small dishes that you savor leisurely over drinks and great conversation. Grilled eggplant gets blended up with a combination of sesame paste and seasonings to form this creamy delicacy.
Get the Recipe:Grilled Baba Ganoush
Steak Shawarma Pita
If you want to have a taste of what contemporary Israeli food is like, look no further than a pita sandwich. While it may sound similar to what other Middle Eastern countries may have, the way it's done in Israel is entirely unique and uniquely flamboyant. The pita used is soft and fluffy, almost like naan. And besides the shawarma (or falafel) fillings, they get stuffed with a nearly endless roster of salads, spreads and sauces that represent almost everywhere the Jewish Diaspora has settled. What really makes this shawarma pita is the zhoug, a fiery green hot sauce that originated in Yemen. You won't find anything like this anywhere else in the Middle East.
Get the Recipe:Steak Shawarma Pita
Ash Reshteh
Few things are as comforting as a bowl of noodle soup, and few noodle soups are as boldly flavored as this Persian classic. Traditionally consumed on Persian New Year (typically around the first day of Spring), this soup features wide noodles along with chickpeas, lentils and a myriad of aromatic herbs. It gets topped with kashk, a type of cooked down yogurt that gives this soup a hit of bright acidity.
Get the Recipe:Ash Reshteh
Falafel
Falafel are one of the most globally recognized foods of the Middle East, and many countries claim these crispy chickpea fritters as their own. Regional variations abound, and people have their particular favorite kinds. Some like theirs fluffy, while some like theirs pasty. Others go crazy for a grittier falafel. This recipe meets at the middle point and offers a sort of pan-Middle Eastern take on this favorite dish.
Get the Recipe:Falafel
Cheese Manakeesh
Manakeesh are a beloved dish in their native Lebanon. These little flatbreads can be topped with all manner of toppings from a simple sprinkle of za'atar to ground beef. These cheesy manakeesh are topped with a local cheese called akawi, which is very similar in texture and flavor to full-fat mozzarella. A sprinkle of chopped mint leaves balances out the richness.
Get the Recipe:Cheese Manakeesh
Fattet Battenjen
This is a beloved dish in Lebabon that fetures layers of fried eggplant, toasted pita, chickpeas and a whole lot of other goodies. The whole concoction gets smothered in a cool yogurt tahini sauce before getting sprinkled with pomegranate seeds, pine nuts and mint.
Get the Recipe:Fattet Battenjen
Ajil
Although the Middle East is a vastly diverse region that features a wide variety of cooking styles, certain themes that are common throughout the region. One of them is an appreciation for the natural flavors of quality ingredients. Ajil is a perfect example of this ethos, combining a medley of nuts and dried fruits to create a luxurious Persian-style trail mix.
Get the Recipe:Ajil
Kofta Chalao
Not everyone can agree on which countries exactly comprise the Middle East, but we believe that there is always room at the table, so when we saw that many experts consider Afghanistan to be part of this region, we knew we had to include this dish. Afghan cuisine lies somewhere between the delicate opulence of Persian cuisine and the assertive spiciness of Pakistani cuisine. This is a beautiful dish of judiciously spiced meatballs in a rich tomato sauce flecked with yellow split peas and dried plums, which give the sauce tartness.
Get the Recipe:Kofta Chalao
Quinoa, Peas and Mint Tabbouleh
Modern-day Israel is a fairly recent addition to the countries of the Middle East. As such, its cuisine is fairly new and still evolving. It takes influences from the Palestinean cuisine that existed in the area, as well as dishes from throughout the Jewish Diaspora. The result is an exciting fusion of many different flavors and techniques, and Israeli chefs are almost constantly experimenting. This quinoa tabbouleh is a perfect example, utilizing a South American pseudograin in place of the more traditional bulgur wheat.
Get the Recipe:Quinoa, Peas, and Mint Tabbouleh
Nan-e Berenji
These cookies are a favorite among the many treats enjoyed during Persian New Year. Besides having a delicate texture and beautiful perfume from rosewater and cardamom, they are entirely gluten free!
Get the Recipe:Nan-e Berenji
Ghormeh Sabzi
This herbaceous Persian stew manages to be hearty, tasty, light and healthy all at once. Beef, kidney beans and a bouquet of herbs and leafy greens are slowly braised together with dried limes to make for a bright, almost refreshing stew that is also richly satisfying.
Get the Recipe:Ghormeh Sabzi
Kashk
Kashk is a type of fermented dairy product that gets cooked down until thick and very sour. It's an important ingredient in Iranian cooking, as well as in the cuisines of countries like Turkey, Azerbaijain and Turkmenistan where it goes by various names. This recipe is a simple, modern hack for making kashk at home that foregoes that more traditional, sometimes days-long process.
Get the Recipe:Kashk
Lamb Rakka
This is not exactly a traditional dish but rather inspired by traditional Middle Eastern cooking styles and seasonings. Lamb is a very popular choice of protein throughout the Middle East, and its sometimes gamey flavor is best complimented by an assertive blend of aromatic spices, like the ones in this stew. Cardamom, cinnamon and saffron give this stew a heady perfume!
Get the Recipe:Lamb Rakka
Source: Read Full Article