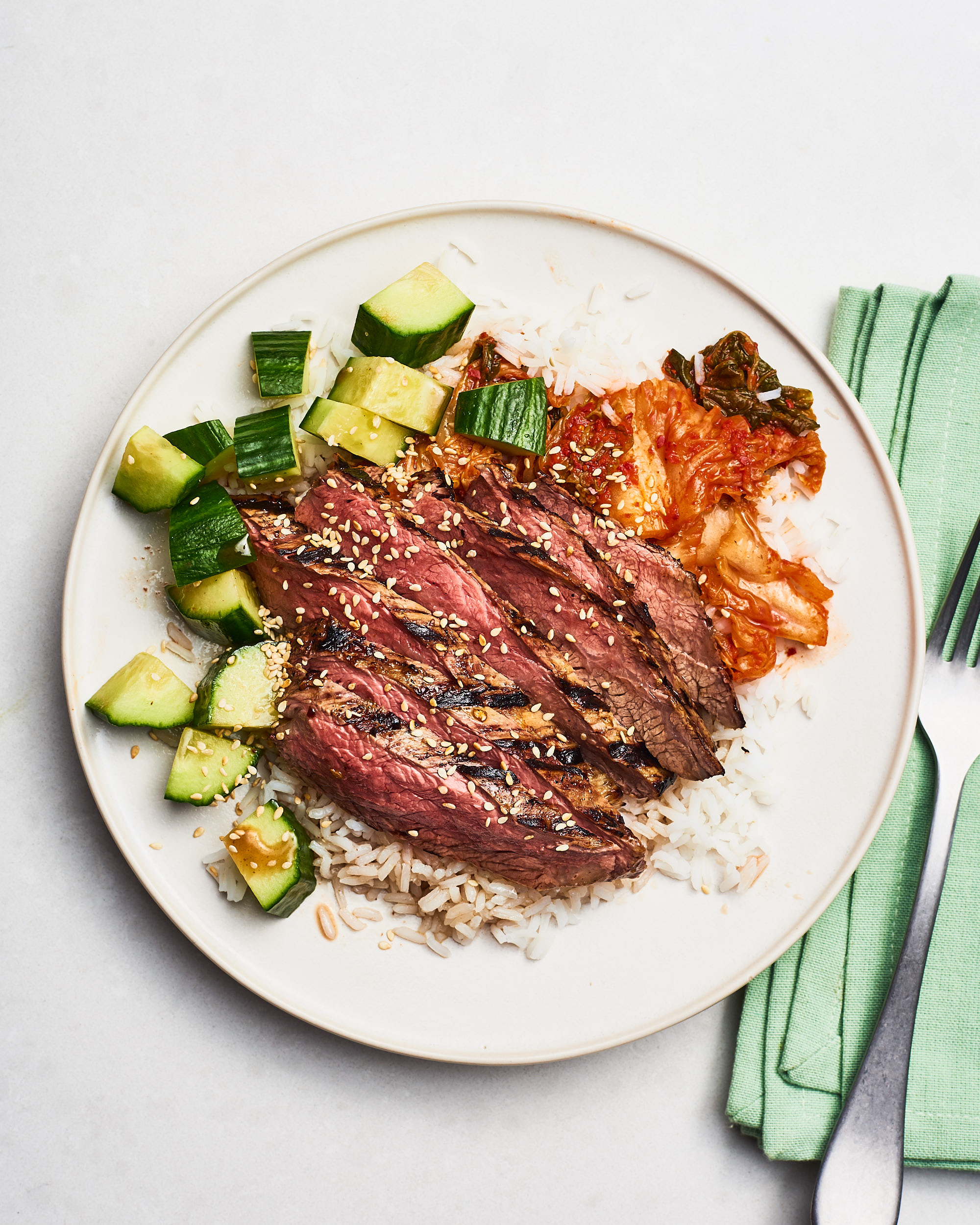 Flank steak is my absolute favorite cut of steak for weeknights. It's quick-cooking, and the most budget-friendly steak I know. Plus, you can cook it a number of different ways, and make a ton of different dinner options out of this one single cut.
While this particular marinade is inspired by Korean bulgogi, it acts as a basic framework that can be adapted to a variety of flavor profiles. Once it's marinated, cook your steak anyway you like — although we're partial to grilling it over high heat.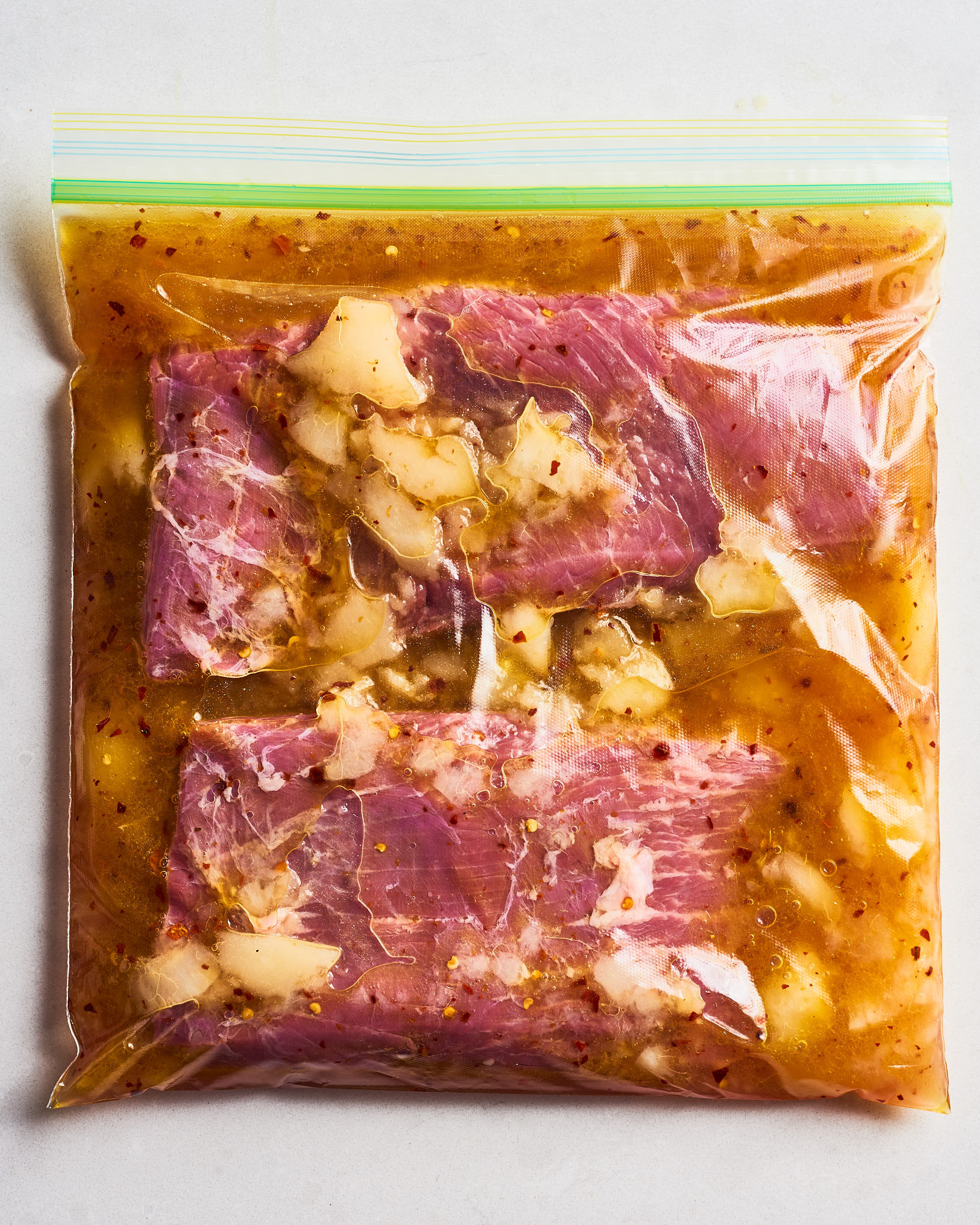 The Best Flank Steak Marinade
Bulgogi is a Korean dish that uses the enzymes in pears to tenderize beef and give it a sweetness that's further brought out by high-heat cooking. Here, we've combined the sweetness of bulgogi with the basics of a classic marinade — namely water, oil, and salt. If you like, swap the pear with orange juice or red wine and use your favorite vinegar instead of the sesame oil, and you'll get a totally different — but equally flavorful and tender — steak.
Grill the Best Steak of Your Life in 6 Steps
How To Cook Steak on the Stovetop
Flank Steak Marinade
Ingredients
1/2

cup

water

1/4

cup

olive oil

1/2

cup

mashed canned pear (about 2 large halves from a 10-ounce can of pears in juice)

2

tablespoons

packed brown sugar

1

teaspoon

toasted sesame oil

1

teaspoon

kosher salt

1/2

teaspoon

red pepper flakes

2

pounds

flank or skirt steak

2

cloves

garlic, minced
Instructions
Place the water, olive oil, mashed pear, brown sugar, sesame oil, salt, and red pepper flakes in a glass measuring cup and whisk to combine.

Place the flank steak and garlic in a large zip-top bag and pour the marinade over the steak. Seal the bag and refrigerate at least 1 hour or overnight before cooking.
Source: Read Full Article