Total:

9 hr 45 min

(includes marinating time)

Active:

25 min
Ingredients
Directions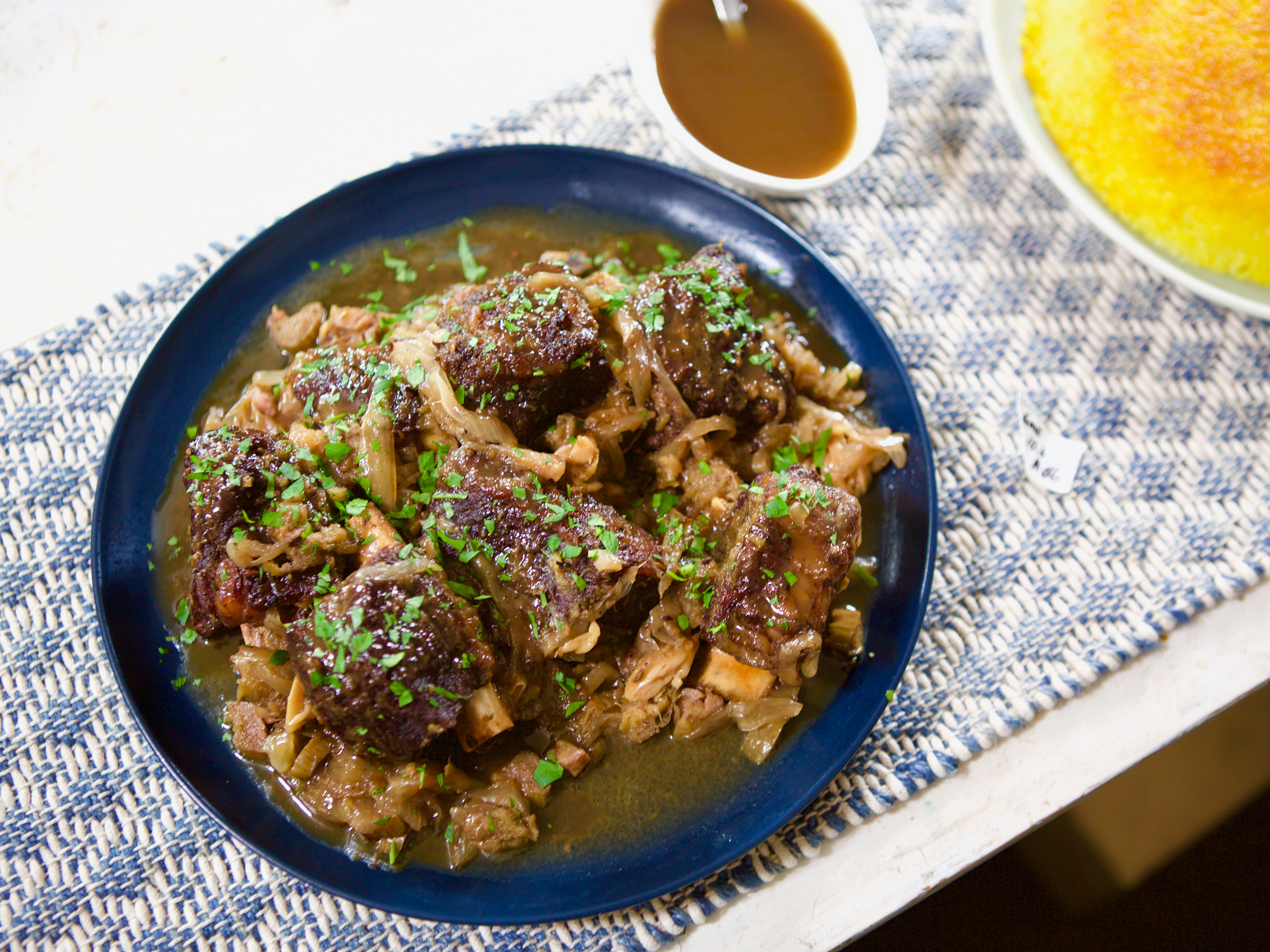 Add the sugar, salt, fennel seeds, allspice and some black pepper to a small bowl and mix to combine. Rub the short ribs with the mixture and place in an airtight bag or container and refrigerate for 6 hours or up to overnight.
Preheat the oven to 475 degrees F.
Add the rhubarb, onions and garlic to a medium roasting pan or braiser and drizzle with the olive oil. Toss to coat in the oil.
Place the short ribs on the bed of rhubarb and onions.
Bake until the top of the meat begins to brown, about 20 minutes. Reduce the heat to 325 degrees F and add the rhubarb jam in small dollops on top of the short ribs. Add the chicken broth (it should reach halfway up the ribs; add more broth or water if necessary). Cover the pan with foil or a lid and bake until the meat is tender and easy comes off the bone with a fork, an additional 2 1/2 to 3 hours.
Plate the short ribs. Place the pan on the stovetop and bring the remaining liquid to a boil. Reduce to a simmer and allow to thicken until the sauce coats the back of a spoon. Taste and season with salt and pepper. Ladle the sauce on top of the short ribs and serve!
Source: Read Full Article