Total:

40 min

Active:

30 min
Ingredients
Directions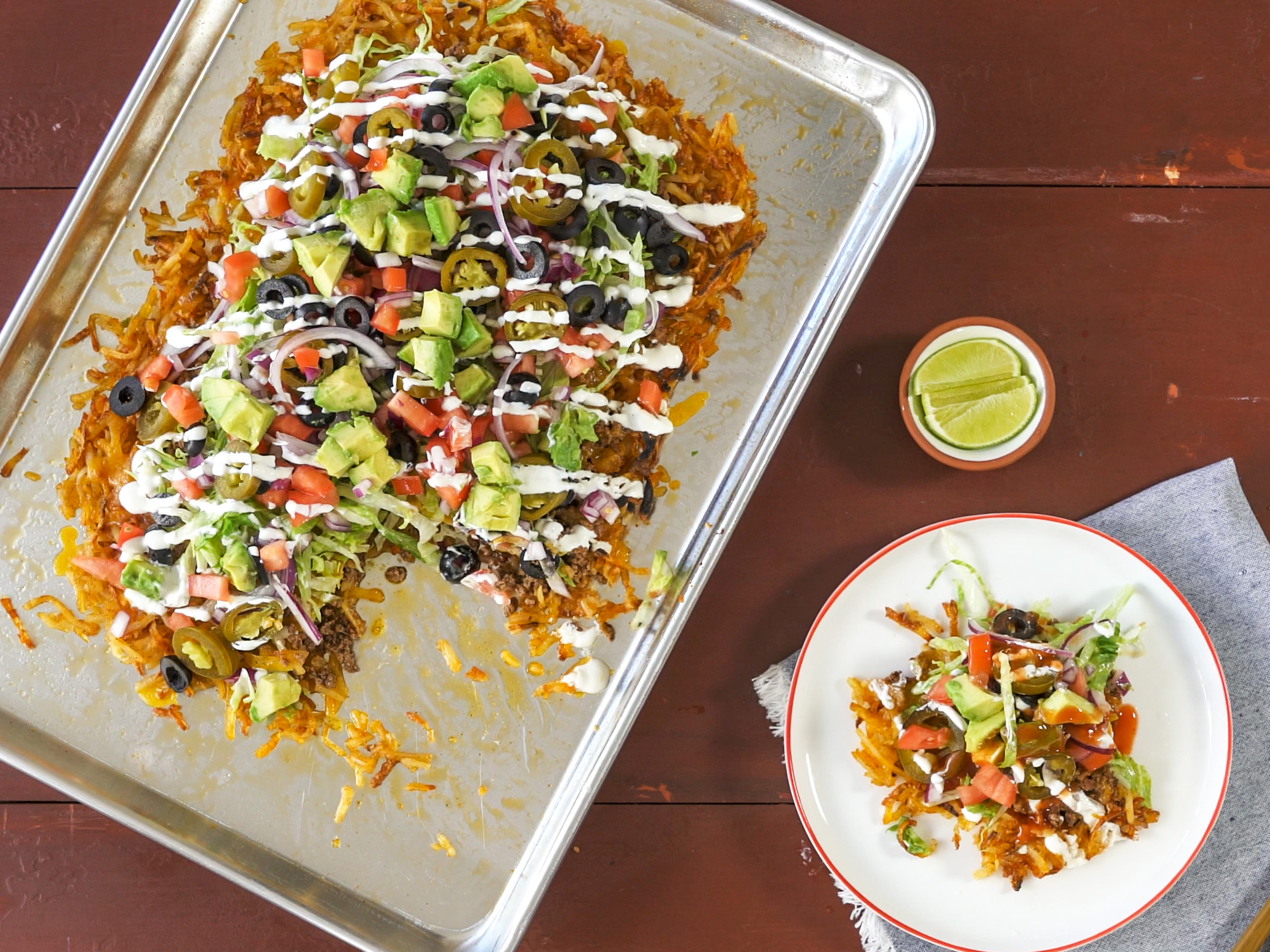 Heat 1 tablespoon of the oil in a medium skillet over medium heat. Add the ground beef and cook, breaking it up with a wooden spoon, until no longer pink, about 4 minutes. Add the cumin, 2 teaspoons of the chili powder and 1/2 teaspoon salt and stir to combine. Push the beef aside to make a space in the middle of the skillet and add the tomato paste. Cook, stirring, until the tomato paste darkens a shade or two, about 1 minute, then stir it into the beef. Add 1/2 cup water, bring to a rapid simmer and cook, stirring, until the water has almost completely reduced, about 2 minutes. Keep hot.
Preheat the broiler. Spray an 18-by-13-inch sheet pan with cooking spray.
Spread the hash browns on the prepared sheet pan, toss with 1 teaspoon salt and the remaining 4 tablespoons vegetable oil and 1 teaspoon chili powder and pat into an even layer. Broil until golden, 8 to 10 minutes. Toss well with a heatproof spatula, pat back into an even layer and return to the broiler until golden brown, 6 to 8 minutes more. Top with the spiced ground beef and Cheddar and broil until the cheese is melted, about 2 minutes. Add your favorite toppings, cut into pieces and serve. 
Source: Read Full Article