Total:

1 hr

Active:

30 min
Ingredients
Garnishes:
Directions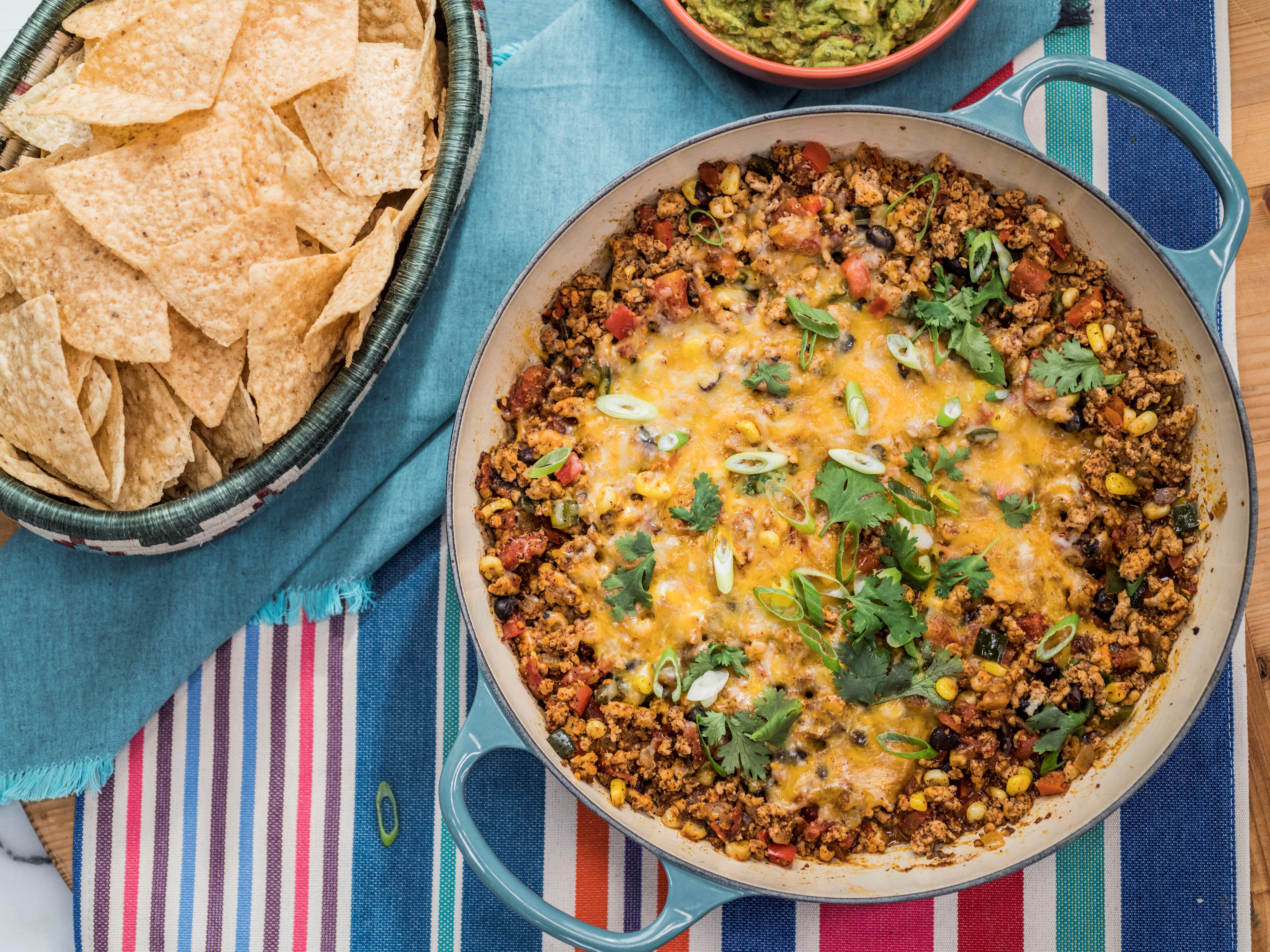 Heat the oil in a large cast-iron skillet over medium-high heat. Add the onion, red pepper and poblano and cook until softened, about 5 minutes. Add the ground turkey and cook, breaking apart with the back of a wooden spoon, until no pink remains, about 10 minutes. Add the chili powder, salt, garlic powder, onion powder, oregano, cumin, red pepper flakes, paprika and cayenne and stir to combine. Add the fire-roasted tomatoes, corn and black beans and bring to a simmer, then reduce the heat to low and simmer until the liquid has reduced slightly, about 10 minutes.
Sprinkle the cheese over the top of the skillet, then cover and turn the heat off. Let sit for a few minutes for the cheese to melt from the residual heat.
Serve right from the skillet with garnishes of avocado, scallions and cilantro and with tortilla chips alongside.
Source: Read Full Article