Total:

1 hr 45 min

(includes cooling time)

Active:

30 min
Yield:

about 2 dozen cookies
Ingredients
Directions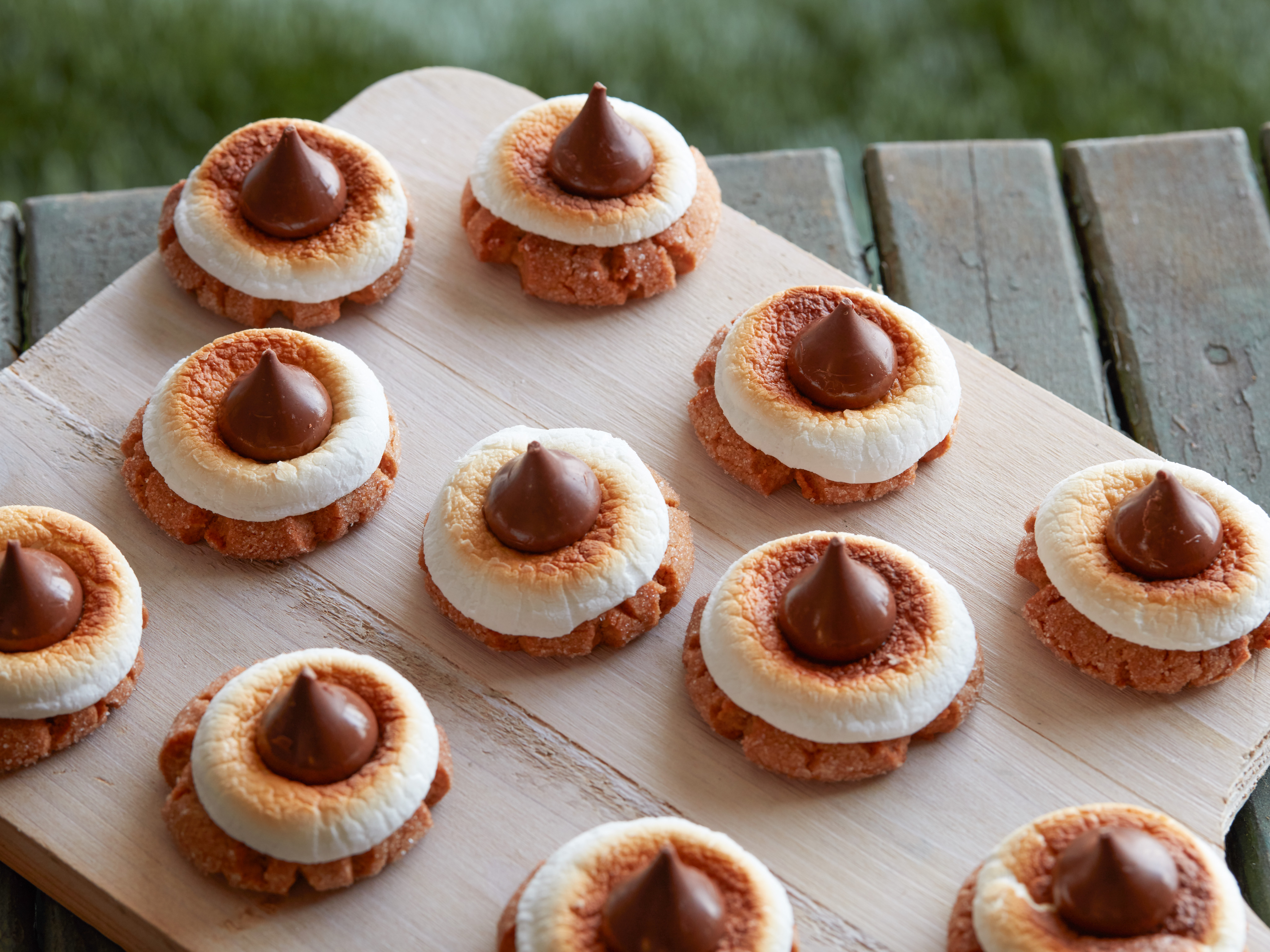 Position the oven racks in the top and bottom thirds of the oven and preheat to 350 degrees F. Line 2 baking sheets with parchment.
Beat the peanut butter, granulated sugar, light brown sugar and salt, in a large bowl, with an electric mixer on medium-high speed until light and fluffy, about 5 minutes. Beat in the vanilla and egg. 
Put some granulated sugar in a small bowl. Shape scant tablespoons of the dough into balls and roll each ball in the sugar to coat. Evenly space the balls on the prepared baking sheets. Press each ball down with the tines of a fork to flatten it slightly. 
Bake until the bottoms are golden brown, about 10 minutes. Remove from the oven and turn the broiler on. 
Top each cookie with a marshmallow, sticky-side-down, and put 1 baking sheet at a time under the broiler until lightly golden, about 30 seconds. While the marshmallow is still hot, press a chocolate candy into it. Repeat with the remaining baking sheet. Let the cookies cool for a few minutes on the baking sheets, then transfer to a rack to cool completely. The cookies can be stored in an airtight container at room temperature for up to 3 days.
Source: Read Full Article