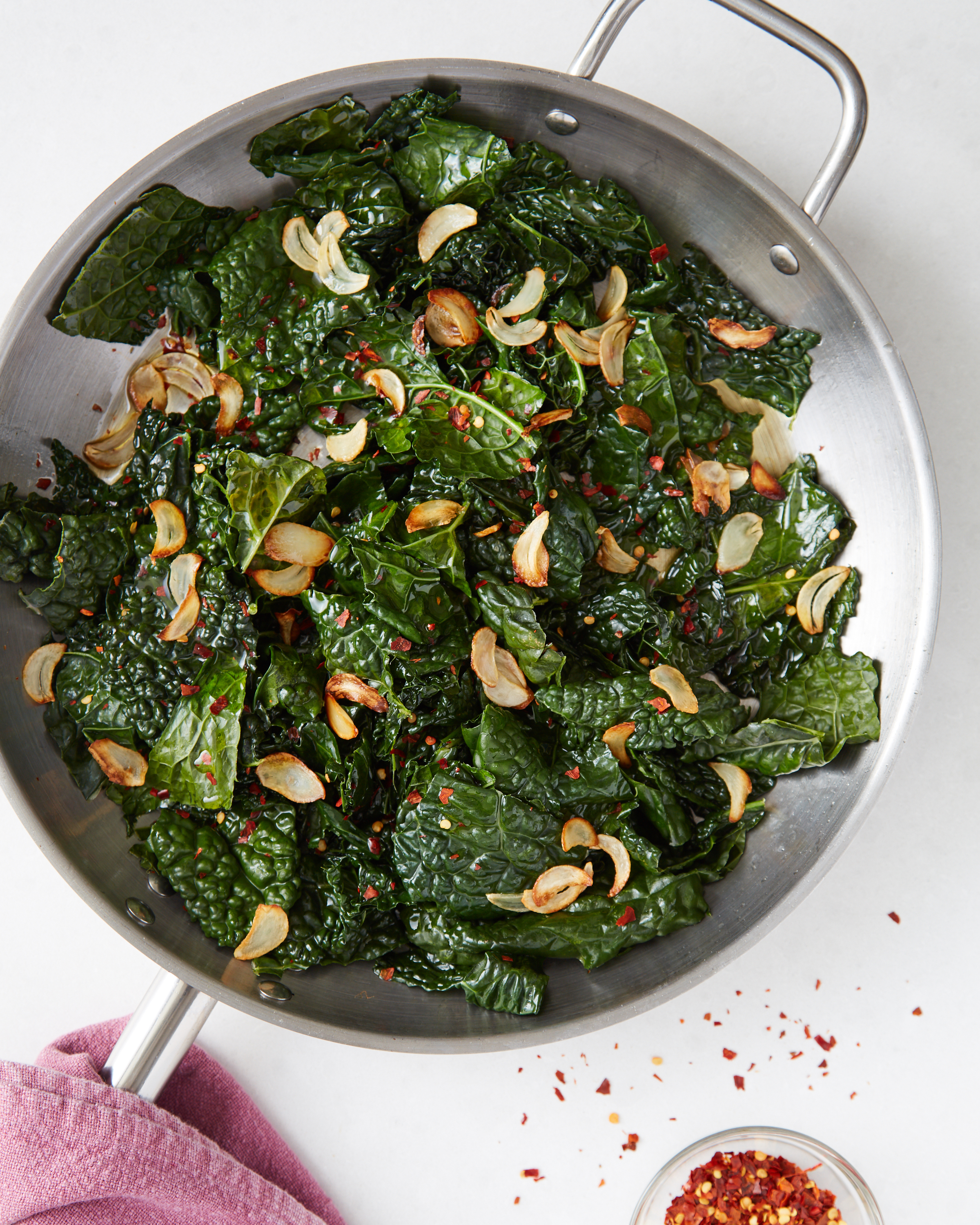 All Things Green
Meaty pork chops feel more like a well-rounded dinner when they are paired with a green vegetable — maybe that's something cooked like roasted Brussels sprouts or sauteéd spinach, or nothing but a crisp salad. Any of these sides will balance out the plate.
Crispy Brussels Sprouts with Balsamic and Honey
Easy Skillet Kale with Lemon & Garlic
Honey-Mustard Brussels Sprouts
Creamy Spinach and Dill
Sesame-Ginger Roasted Broccoli
Simple Arugula Salad
Lemon-Pepper Asparagus
The Easiest Tangy Cucumber Salad
Easy Lemon-Ginger Spinach
Smoky, Lemony Shredded Brussels Sprouts
10-Minute Miso Broccolini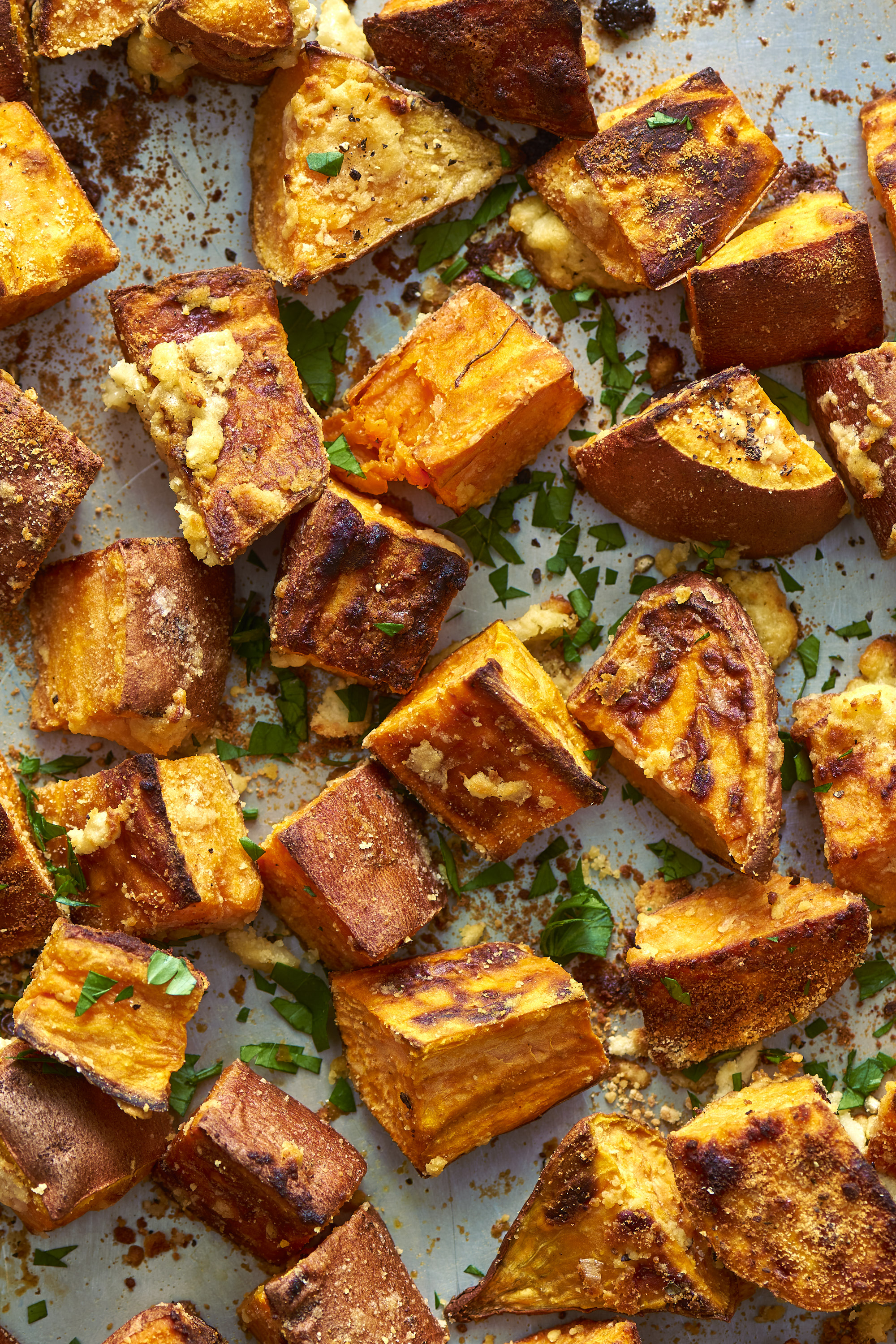 Comforting Potatoes and Sweet Potatoes
Pork chops and potatoes are commonly served together, and it's easy to understand why. Whether you crave white spuds or sweet potatoes, these recipes want to buddy up with your chops.
Butter-Roasted Sweet Potatoes
3-Ingredient Garlicky Red Potatoes
Sour Cream Balsamic Sweet Potatoes
Garlicky Parmesan Sweet Potatoes
Sour Cream Smashed Potatoes with Fried Shallots
How To Make Potatoes in the Instant Pot
Garlic Butter Smashed Potatoes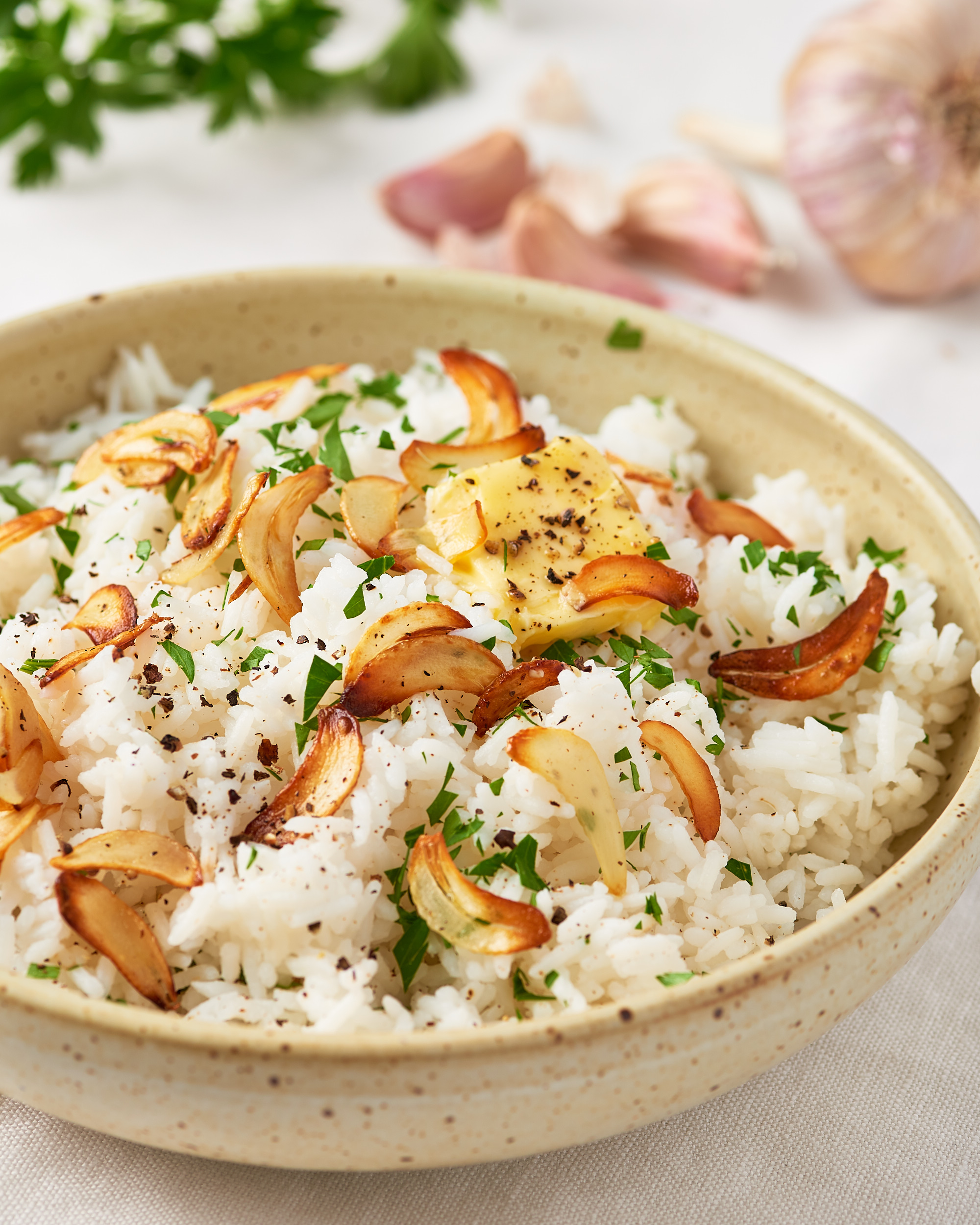 Pasta and Grain Sides
Simple pasta and grain sides also pair well with pork chops. Instead of cooking up just a plain pot of rice, however, try something with a bit more spunk, like an orzo salad filled with roasted veggies, couscous infused with smoked paprika, or barley flecked with sage.
Wild Rice Pilaf
Creamy Spinach Parmesan Orzo
Easy Buttery Garlic Rice
Portuguese-Style Mint Rice
One-Pot Smoked Almond and Herb Couscous
Barley with Shiitake Mushrooms & Sage
Restaurant-Style Mexican Rice
Source: Read Full Article