Total:

3 hr 5 min

(includes chilling, cooling and freezing times)

Active:

25 min
Yield:

About 15 sandwiches
Ingredients
Cooking spray
2/3 cup all-purpose flour
1/4 teaspoon baking soda
1/8 teaspoon baking powder
1/8 teaspoon fine salt
1/3 cup sugar
2 tablespoons unsalted butter, softened
1 teaspoon pure vanilla extract
1 large egg
1 tablespoon milk
1/4 cup mini semisweet chocolate chips
About 2 cups of your favorite ice cream
Directions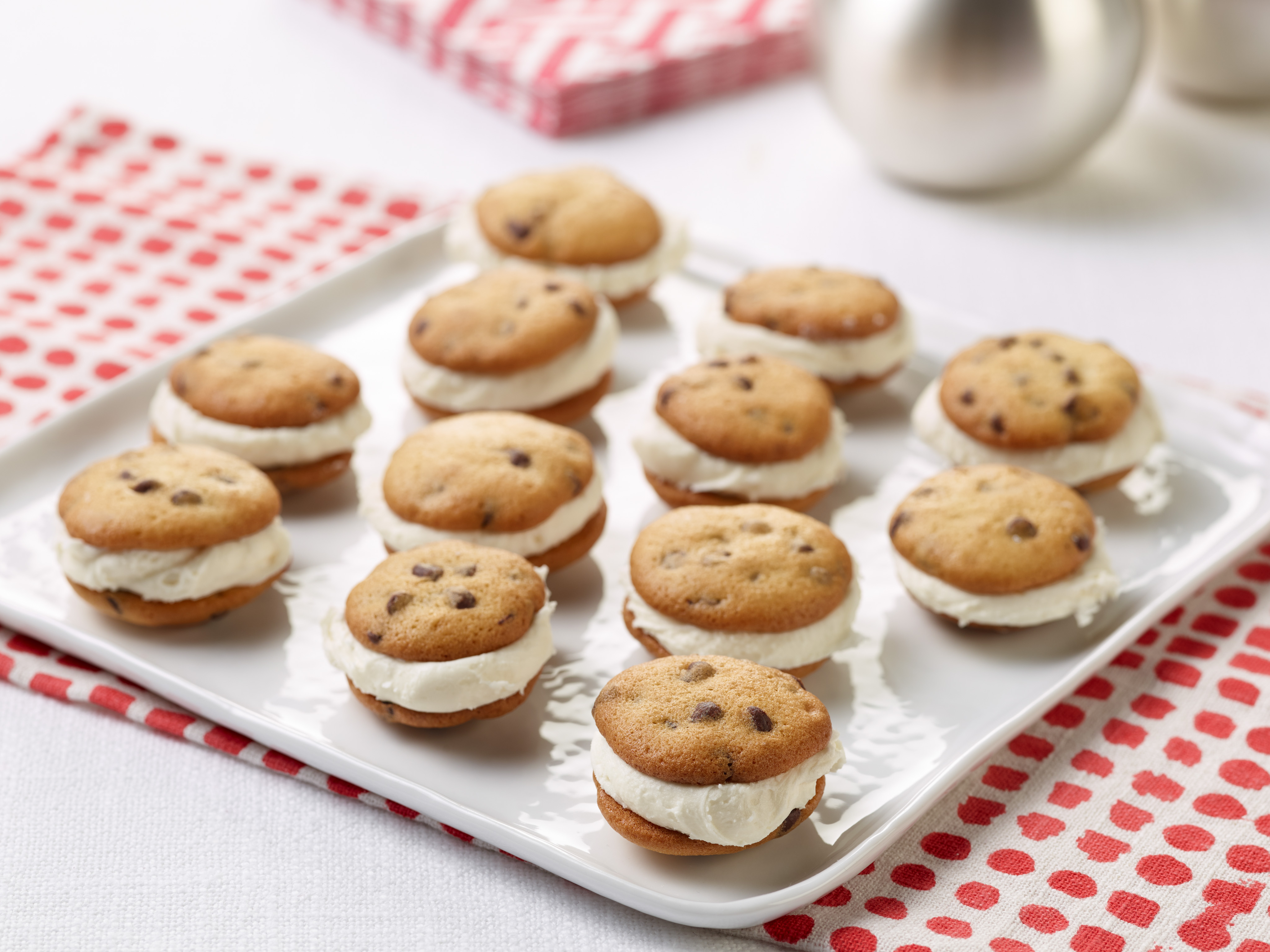 Preheat the oven to 400 degrees F. Line 2 baking sheets with parchment, and lightly coat with cooking spray.
Whisk together the flour, baking soda, baking powder and salt in a small bowl. Beat together the sugar, butter and vanilla in a large bowl with an electric mixer on medium-high speed until light and fluffy. Add the egg, and beat until combined. Reduce the speed to low, add the flour mixture and then the milk, and beat until just combined. Refrigerate for 1 hour.
Scoop teaspoonfuls of batter onto the prepared baking sheets about 1 inch apart. Moisten your hands, roll each mound into a ball and return it to the baking sheets. Bake until the tops of the cookies bounce back when gently touched, 7 to 8 minutes, rotating the sheets halfway through. Let the cookies cool on the baking sheets for 5 minutes, then transfer to a cooling rack to cool completely.
Put the chocolate chips on a small plate.
Scoop tablespoonfuls of ice cream onto the flat bottom of half the cookies, then sandwich with the remaining cookies. Roll the sides of each cookie in chocolate chips. Freeze until set, about 1 hour.
Source: Read Full Article