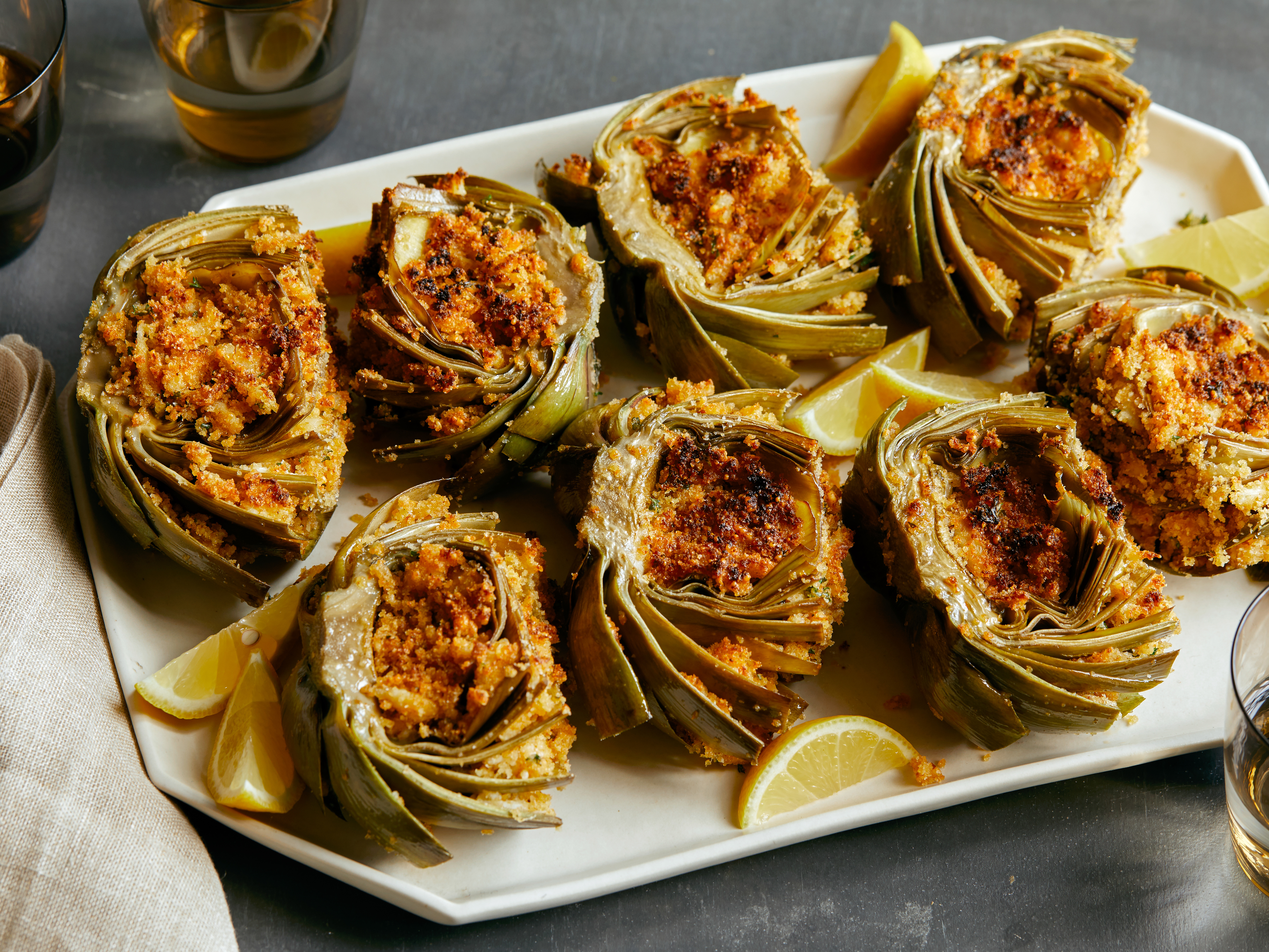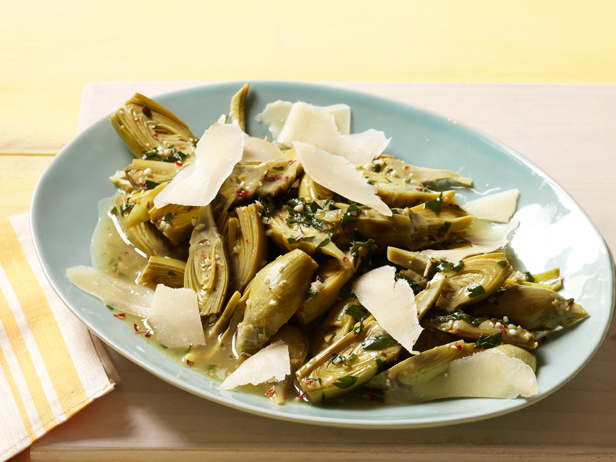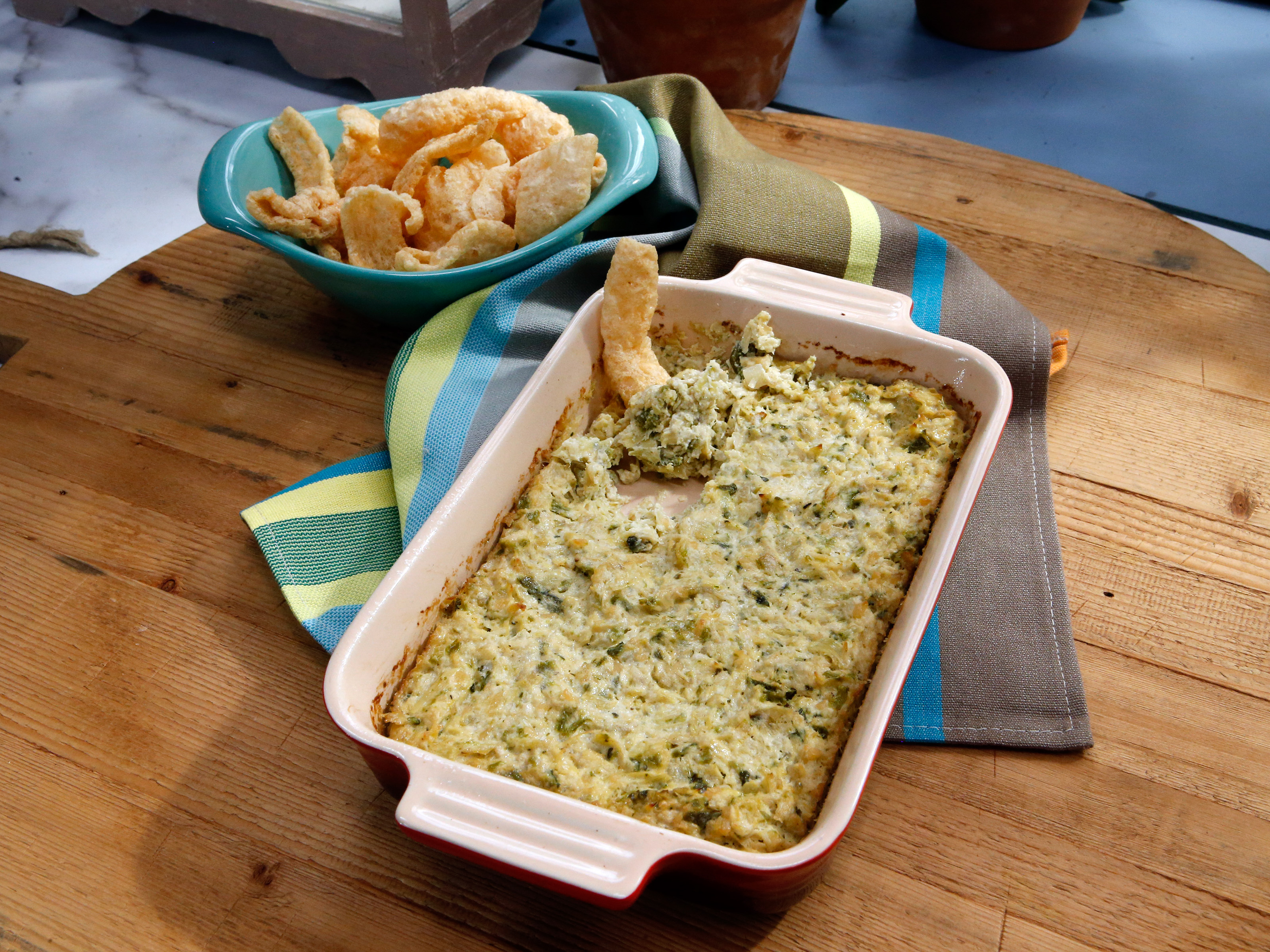 Photo By: Jason DeCrow©2015, Television Food Network, G.P. All Rights Reserved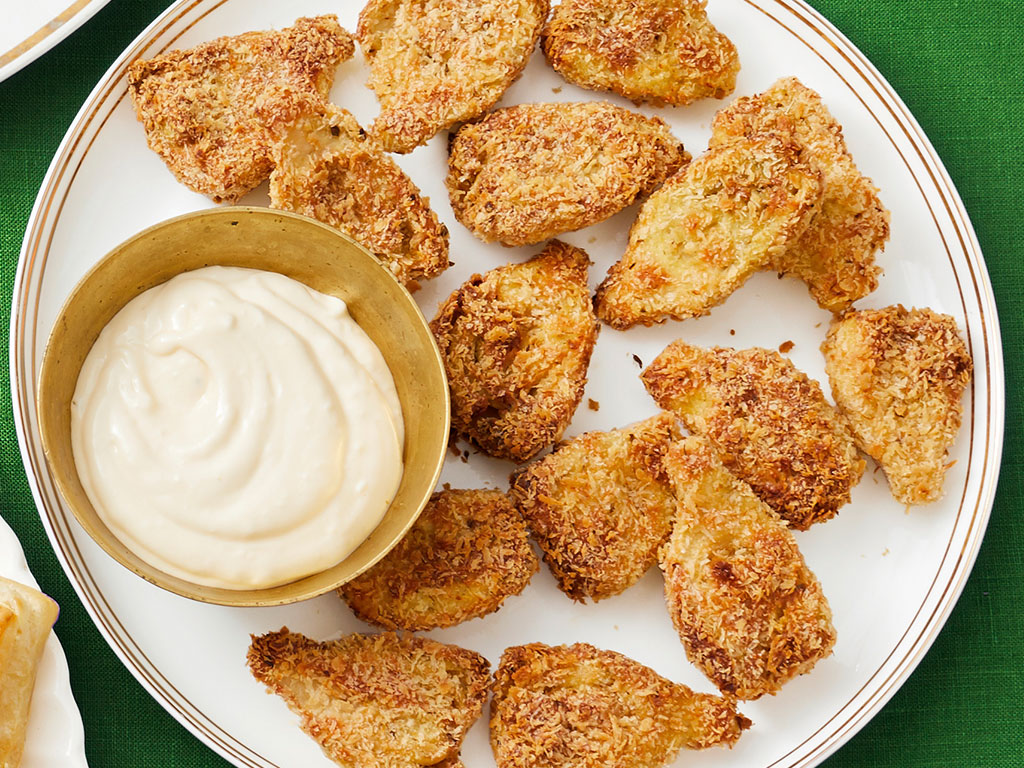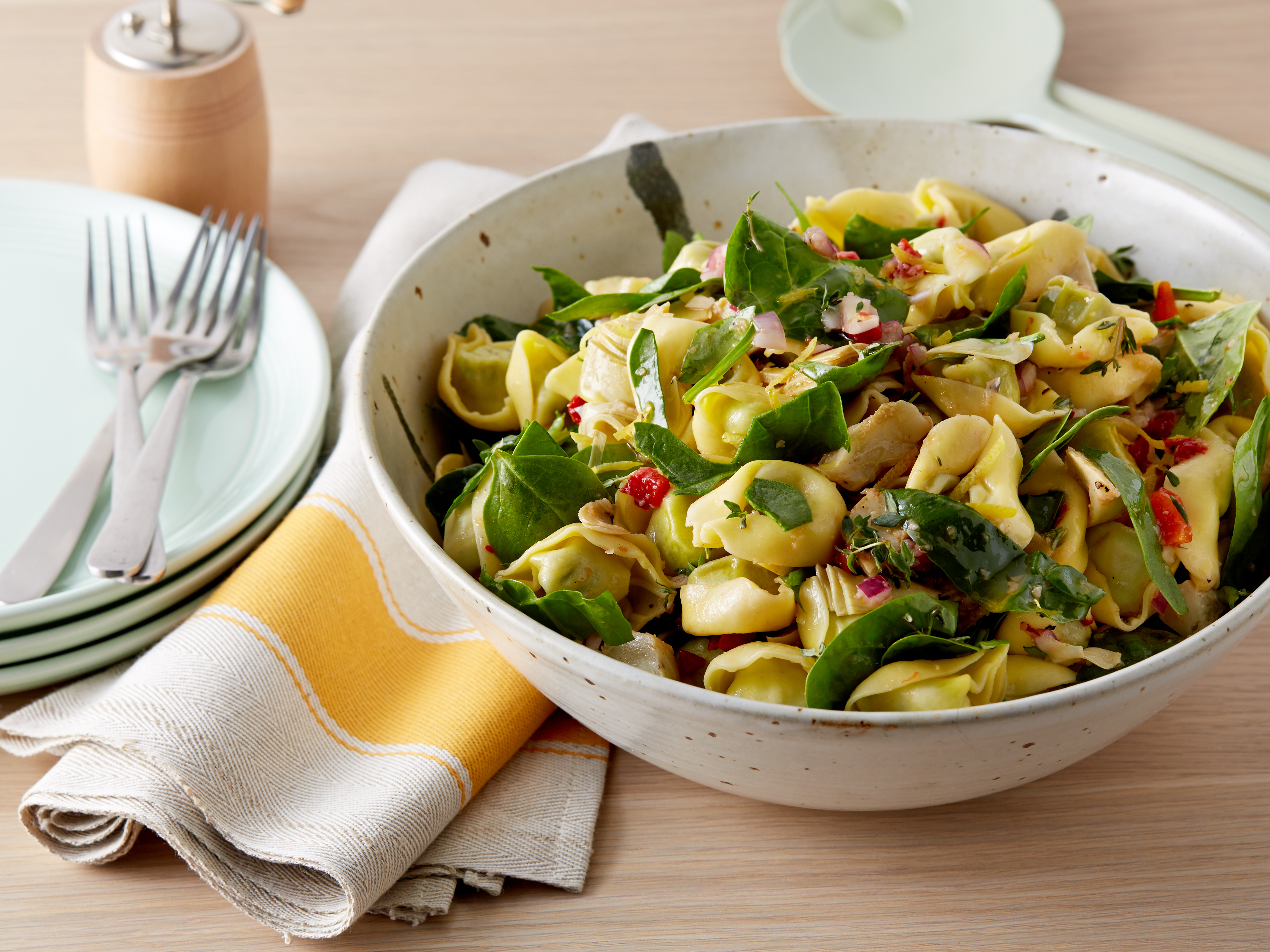 Photo By: Alice Gao©2014, Television Food Network, G.P. All Rights Reserved
Photo By: LUCY SCHAEFFER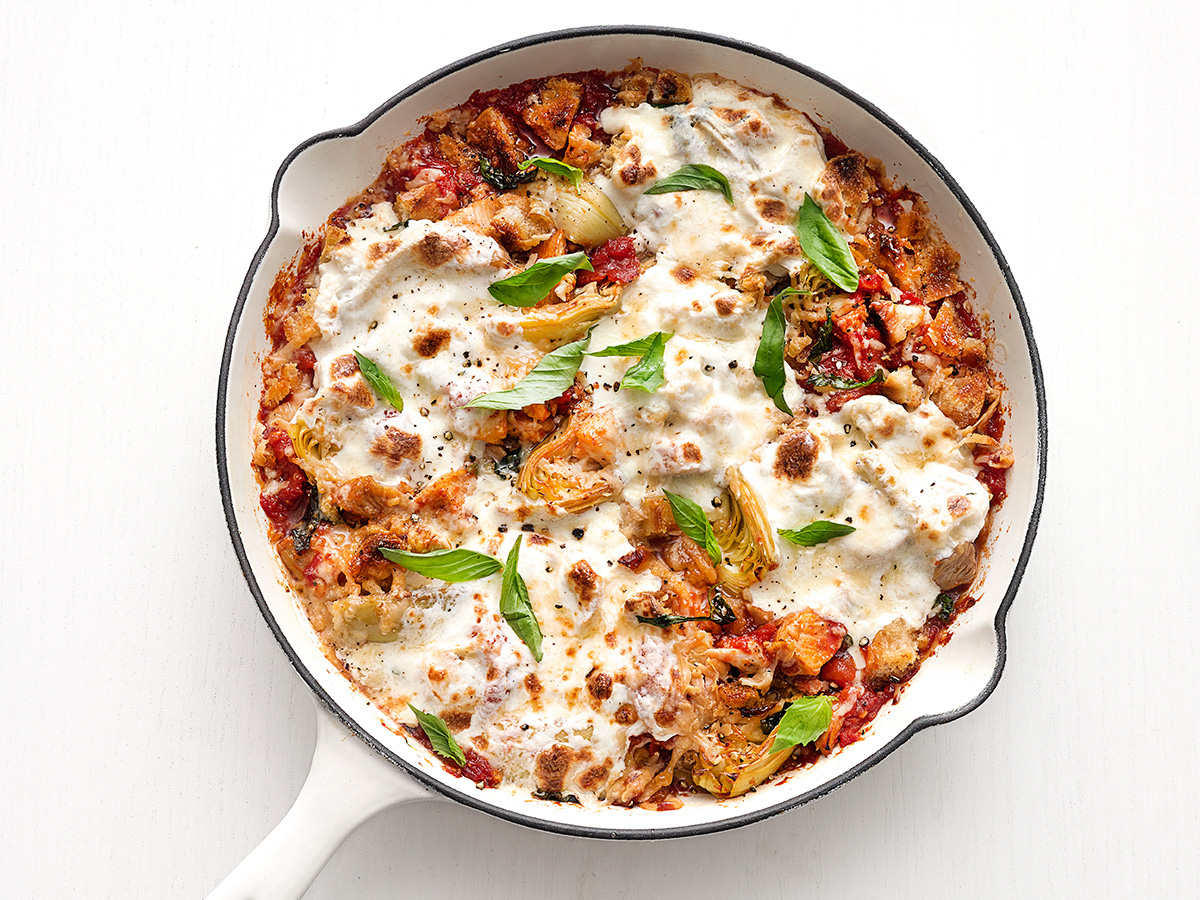 Photo By: Charles Masters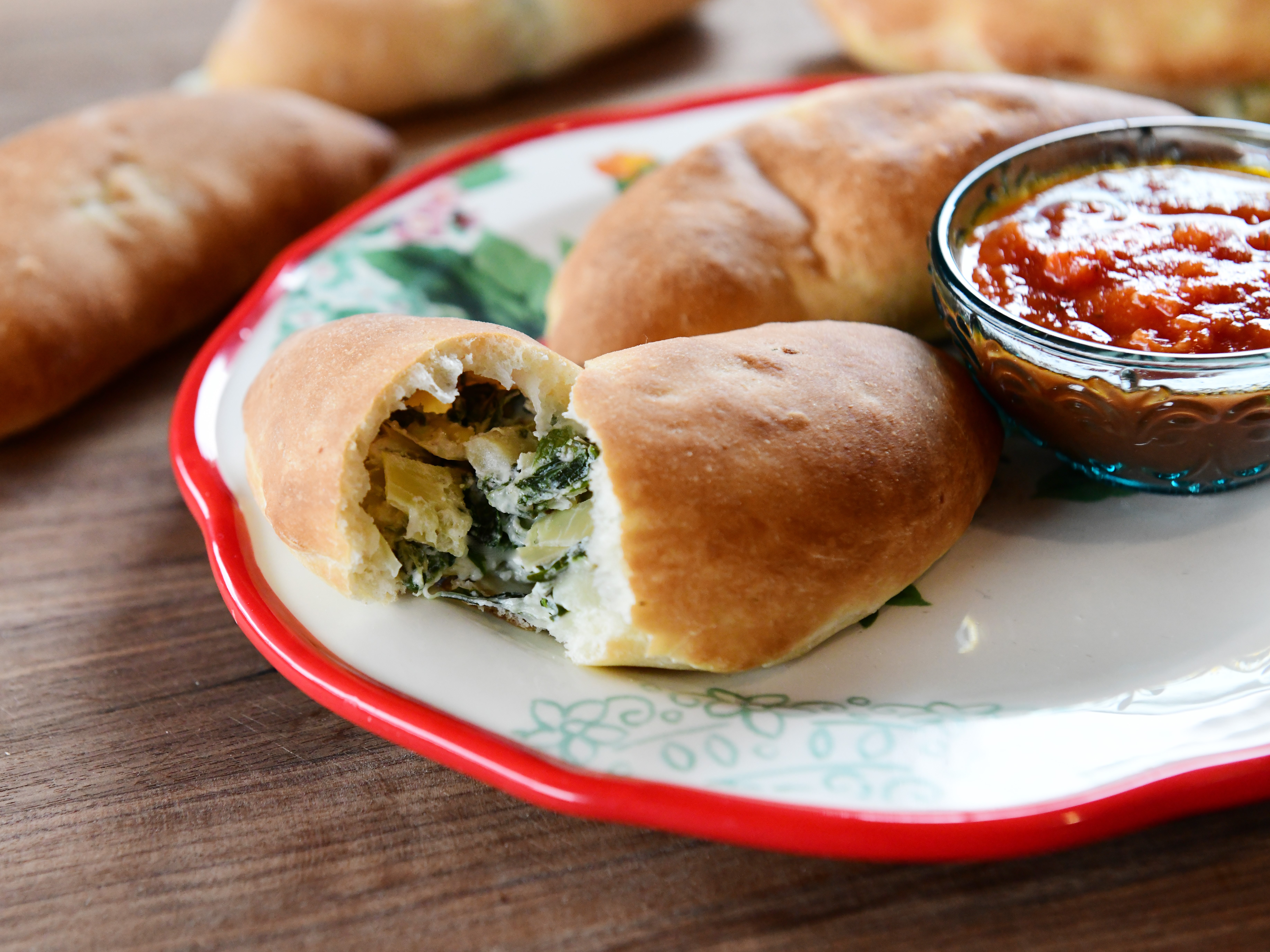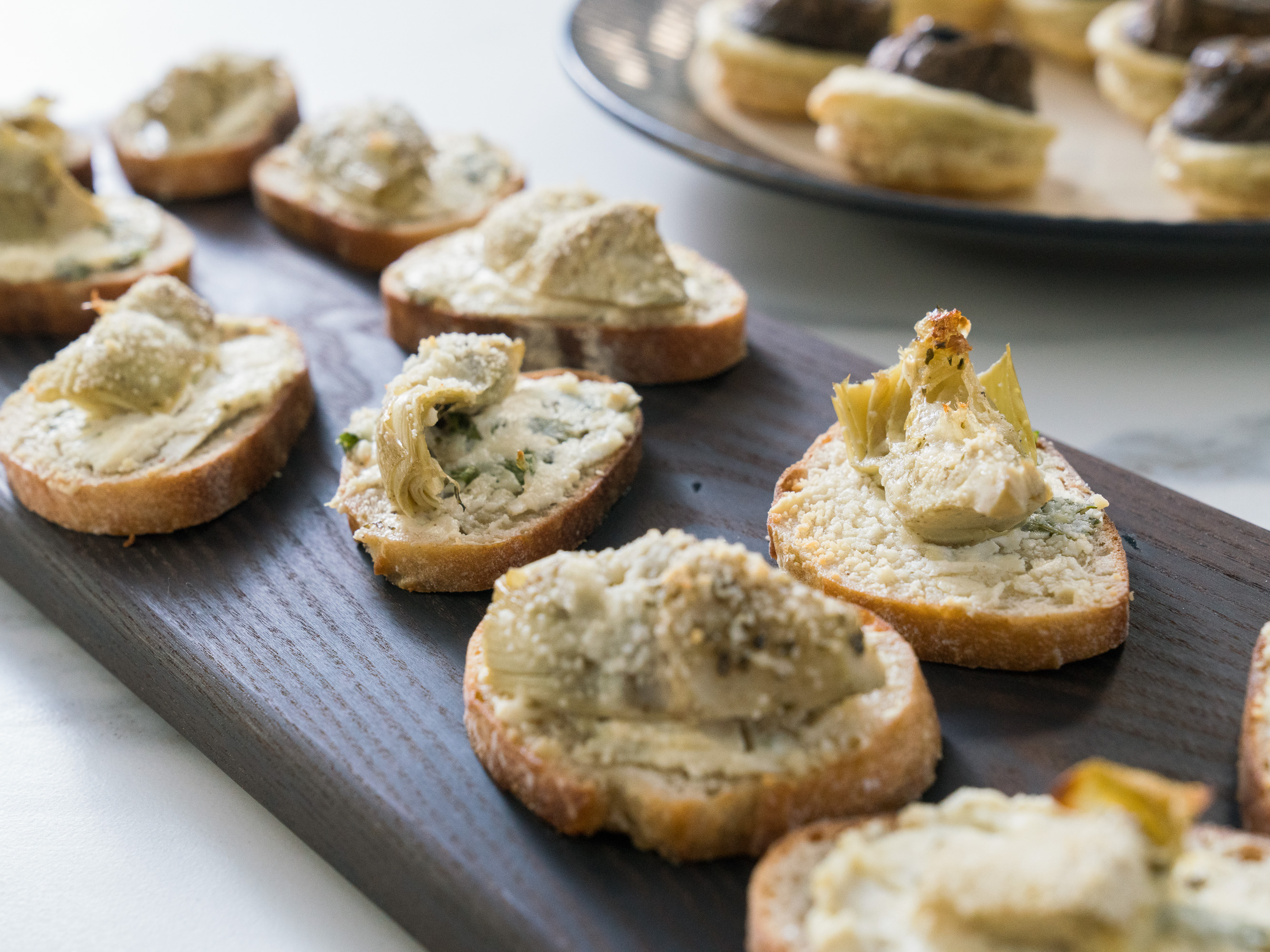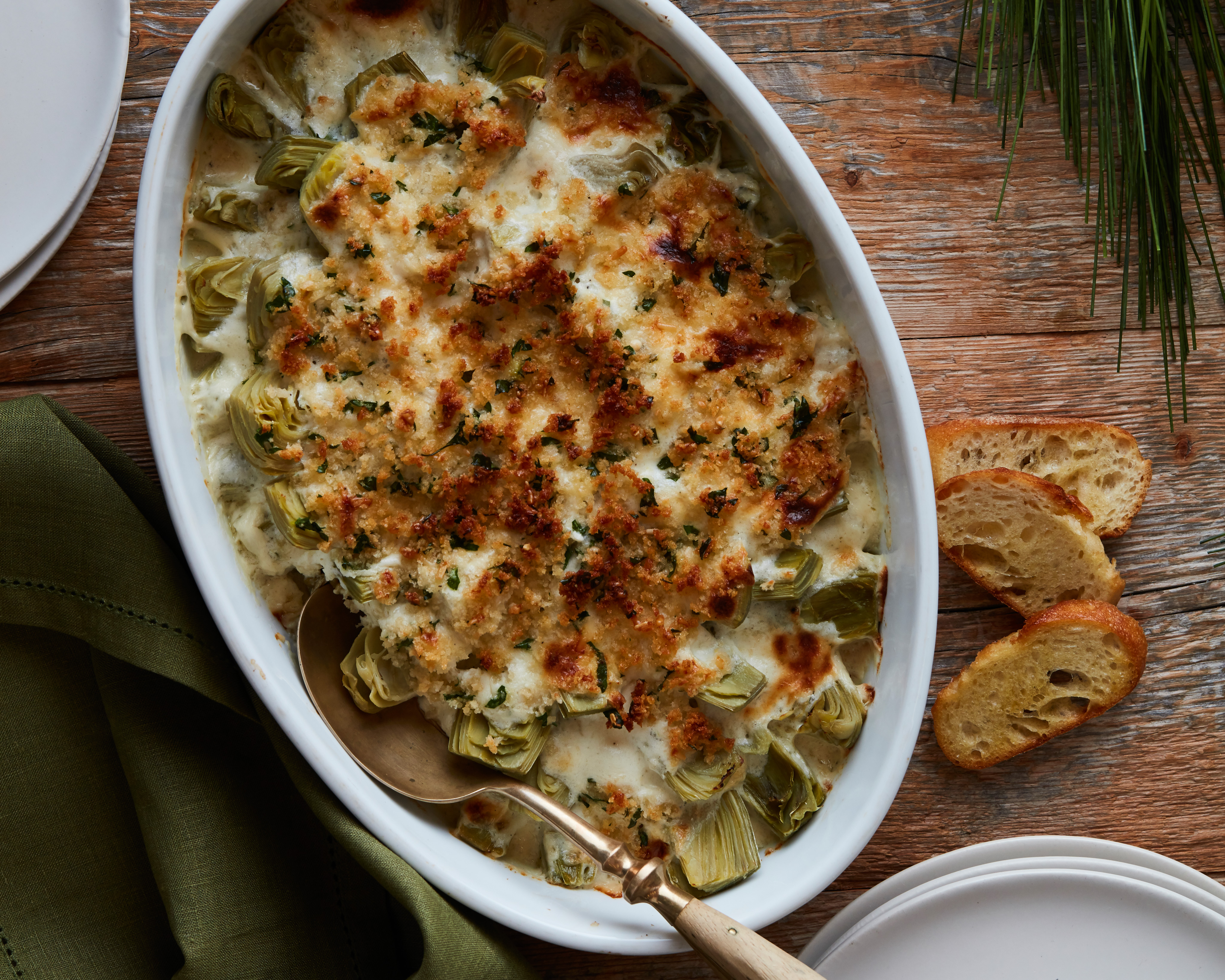 Photo By: Matt Armendariz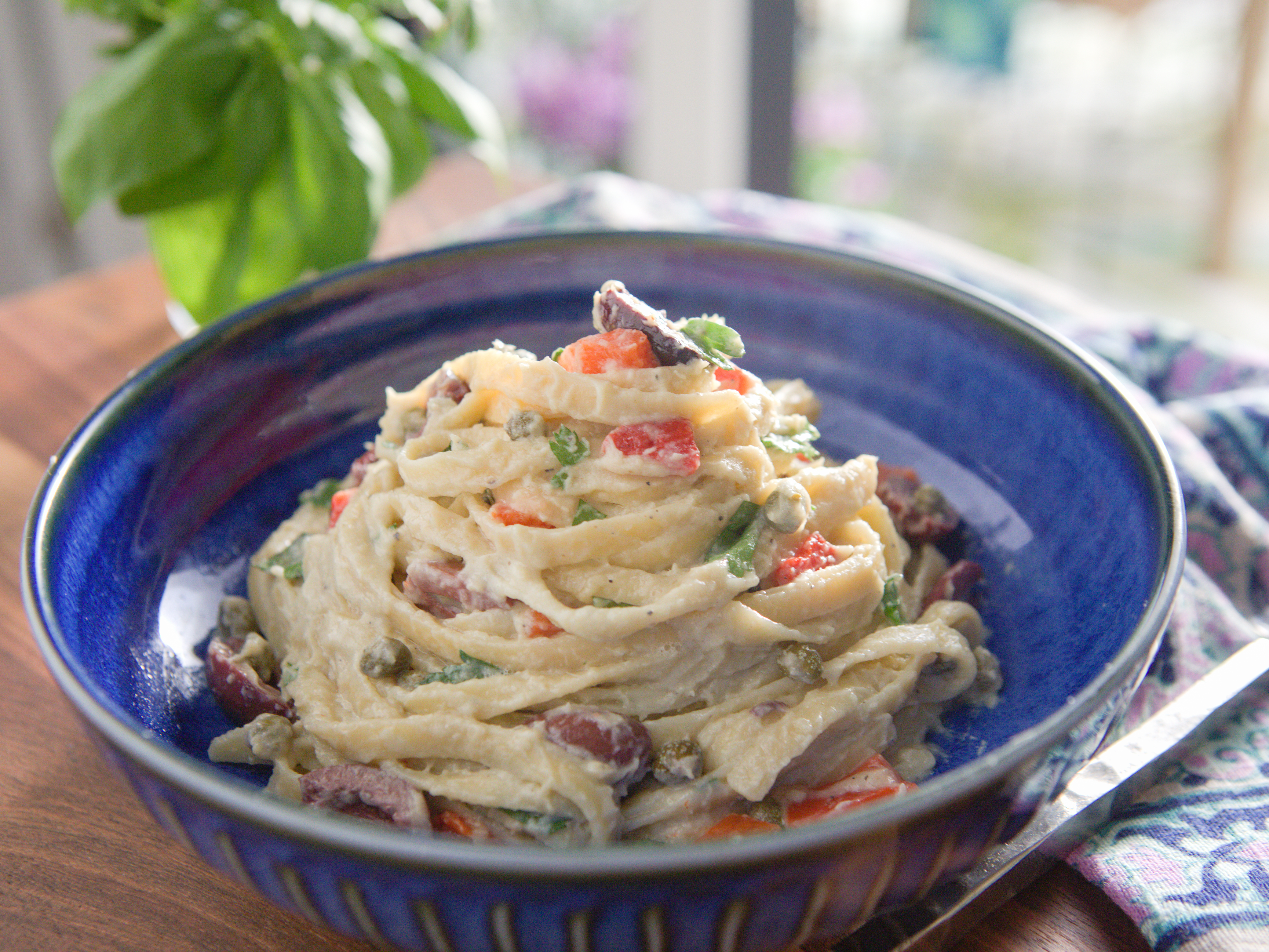 Photo By: Ryan Liebe©Ryan K Liebe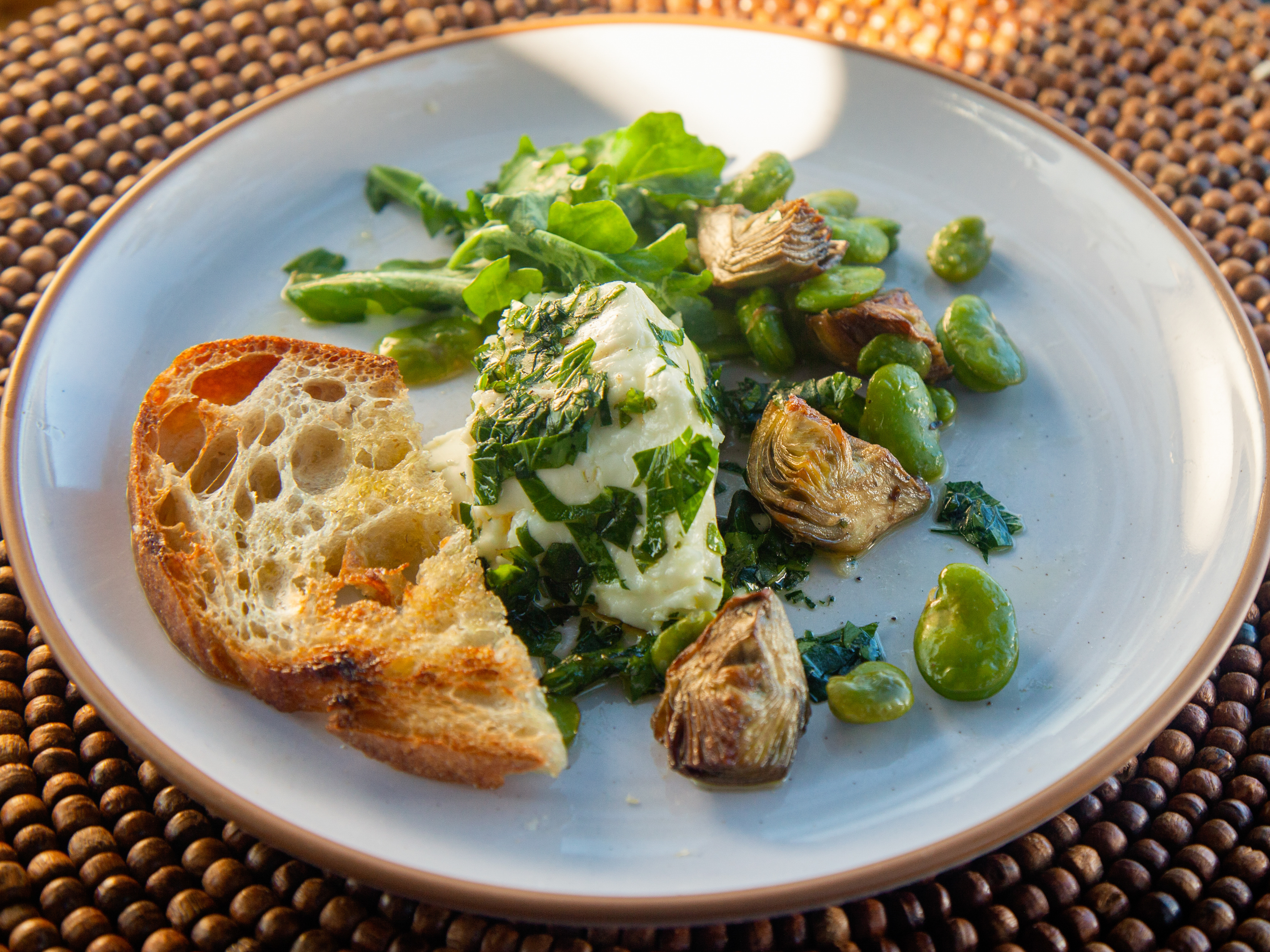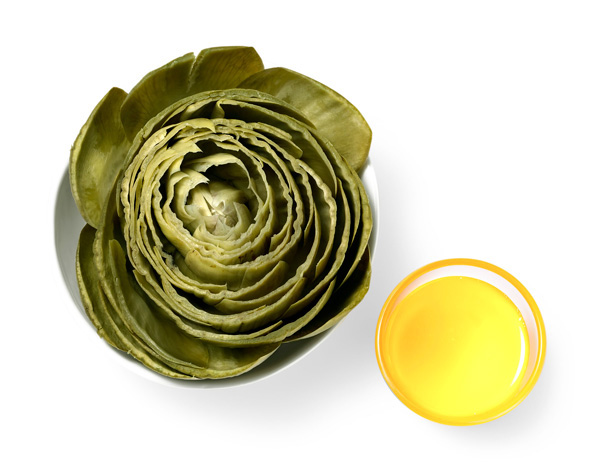 Photo By: Kang Kim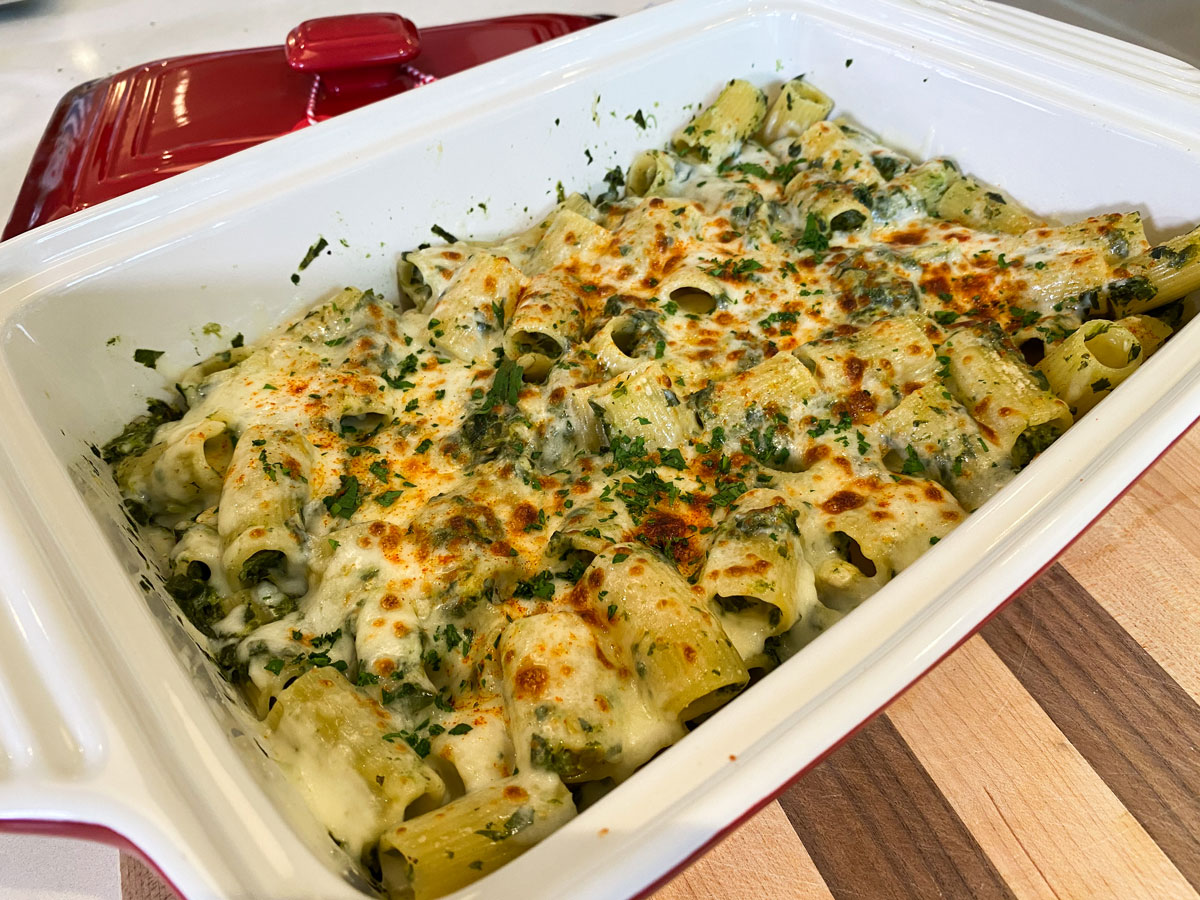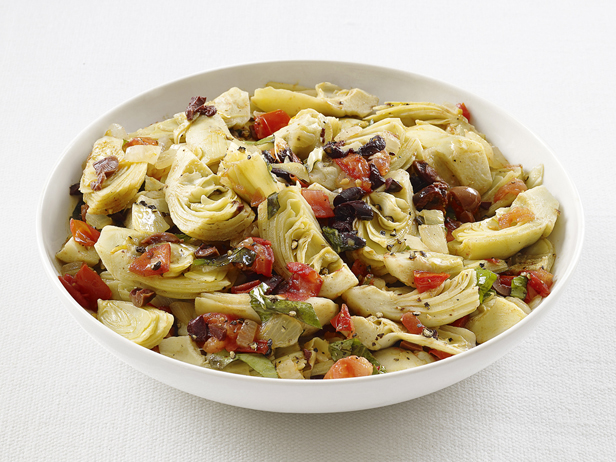 Photo By: Antonis Achilleos
Our Best Ideas for Artichokes
Artichokes are a versatile vegetable that can add bright flavor to dishes like salads, pastas or casseroles. They come in a variety of styles—like fresh, canned or frozen—and each one has its own strengths and benefits. While fresh artichokes are a labor of love (they require a bit of preparation before cooking), the canned alternative is a quick and easy shortcut to spring weeknight dinners and crowd-pleasing dips. Whichever option you choose, artichokes are a great way to brighten up any meal. Just take this savory appetizer, for starters. It combines two of your favorites (stuffed artichokes and crab cakes) for an impressive upgrade that's perfect at dinner parties all throughout the year. The nuttiness of the artichokes and the sweetness of the crab meat is perfectly balanced with a simple garnish of fresh lemon.
Get the Recipe:Crab Cake-Stuffed Artichokes
Braised Baby Artichokes
Braised artichokes are easy and satisfying, and they're a great side dish to serve with a variety of foods. This recipe gets extra flavor from anchovies and white wine, and red pepper flakes add just the right amount of heat. Serve with shaved Parmesan.
Get the Recipe:Braised Baby Artichokes
Poblano Artichoke Dip
An easy way to make classic artichoke dip even more flavorful? Add poblano peppers! These spicy green peppers pack a ton of flavor that is sure to kick up your dip. The heat of the peppers is perfectly balanced with the creaminess of the dip. Serve with chicharrones or pita chips.
Get the Recipe:Poblano Artichoke Dip
Air Fryer Crispy Artichokes
The secret to crispy artichokes is making sure they're fully dry before frying. To prevent them from getting mushy, pat each half with a paper towel to soak up any excess liquid. An air fryer makes the frying process easier and cleaner, but it yields just as crispy, crunchy results as a deep fryer would.
Get the Recipe:Air Fryer Crispy Artichokes
Spinach Artichoke Pasta Salad
Pasta salad is a must-have at any barbecue or summer party, but the same old recipe can get boring. If you're tired of classic pasta salad, try this recipe insteadhearty tortellini adds soft pillowy texture and cheesy flavor. We love that it's packed with veggies like spinach, roasted red pepper, artichokes and red onion.
Get the Recipe:Spinach Artichoke Pasta Salad
Marinated Artichokes
Artichokes are so flavorful you don't have to add much to be able to enjoy them. That's why we love this simple recipe that lets the true flavor of artichokes shine through, while amplifying them with a bit of extra brightness and acidity. White wine, herbs, garlic and lemon make up this easy marinade that's perfect for baby artichokes.
Get the Recipe:Marinated Artichokes
The Best Spinach Artichoke Dip
Many people try to claim that their version of the classic party dish is best, but we think our spinach and artichoke dip truly takes the cake.It's creamy, cheesy, tangy and easy to make. Frozen whole leaf spinach is the secret ingredient to achieving perfect texture.
Get the Recipe:The Best Spinach Artichoke Dip
Skillet Chicken Parmesan with Artichokes
Chicken Parmesan doesn't have to be fancy, and it's perfect for making and serving in one pot. We love this skillet recipe because it features hearty and flavorful artichokes alongside the crispy and tender chicken. Garnish with fresh basil and serve straight from the skillet.
Get the Recipe:Skillet Chicken Parmesan with Artichokes
Spinach Artichoke Calzones
Calzones are known to ooze gooey cheese, and we love that this recipe adds extra flavor and texture to the rich filling. The classic pairing of spinach and artichoke is perfect for mixing with melted mozzarella, Parmesan and ricotta. Serve with warm marinara for dipping.
Get the Recipe:Spinach Artichoke Calzones
Cheesy Artichoke Crostini
Crostinis make for an easy appetizer, and this version is perfect for a casual dinner party. Anchovies are the secret to bright, savory flavor, and goat cheese adds a tangy creaminess. Top each piece with an artichoke heart and a sprinkle of Parmesan cheese, then bake until crispy.
Get the Recipe:Cheesy Artichoke Crostini
Stuffed Artichoke Casserole
This delicious casserole is an easier alternative to stuffed artichokes, and it can be ready in under an hour. Frozen artichokes are the perfect shortcut in this simple recipe, and cream cheese, butter and Parmesan make for a creamy filling. Top with panko and garnish with fresh parsley.
Get the Recipe:Stuffed Artichoke Casserole
Creamy Artichoke Pasta
This creamy artichoke pasta is surprisingly made without any cream, cheese or butter. Blending canned artichokes hearts is the key to the creamy sauce, which gets tossed with red peppers, capers, olives and fresh herbs. The bright and colorful dinner is a fun recipe to incorporate in your weekly pasta night.
Get the Recipe:Creamy Artichoke Pasta
Spinach-Artichoke Soup
This creamy soup is packed with vegetables, so it's perfect for sipping on a winter night. Leeks, garlic, thyme and lemon add rich, savory flavor, and spinach and artichokes give it a vibrant green hue. Top with crème fraîche and serve with a sprinkling of chopped chives.
Get the Recipe:Spinach-Artichoke Soup
Baby Artichokes, Favas and Arugula with Marinated Crescenza Cheese
If you've been dreaming of spring, let this flavorful recipe transport you to warmer days. Through trimming the artichokes and prepping the fava beans can be time consuming, it's well worth it for this light and bright salad. Serve with thick pieces of grilled bread and garnish with the homemade herb oil.
Get the Recipe:Baby Artichokes, Favas, and Arugula with Marinated Crescenza Cheese
Steamed Artichokes
This unfussy recipe is a fantastic way to enjoy the natural flavor of artichokes without too many added ingredients. Steaming the artichokes whole makes for a great appetizer that you can peel and eat layer by layer. Serve with melted butter for dipping.
Get the Recipe:Steamed Artichokes
Spinach and Artichoke Pasta Bake
Pasta bakes are hearty and delicious, and they're a great dinner to make when you're short on time. This creamy, cheesy casserole is perfect for weeknight dinners because it can be ready in just one hour. Frozen spinach and jarred artichoke hearts are the secrets to saving time in the kitchen.
Get the Recipe:Spinach and Artichoke Pasta Bake
Artichokes Provencal
We love this recipe that puts the flavor of artichokes on full display. Though they're usually used as an add-in for salads and pastas, this recipe highlights them as the main attraction. Ready in just 15 minutes, frozen artichoke hearts are the secret shortcut that make this dish so simple and delicious.
Get the Recipe:Artichokes Provencal
Source: Read Full Article